14.05.2023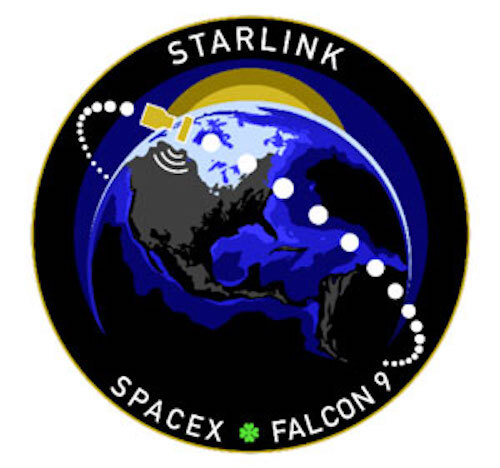 Weather looks solid for another SpaceX Starlink launch from Cape Canaveral
Weekend weather conditions around Cape Canaveral Space Force Station are expected to be favorable for SpaceX's next Falcon 9 launch with another batch of Starlink internet satellites.
The 230-foot rocket is set to lift off from Launch Complex 40 on Sunday, May 14, during a window that runs from 12:48 a.m. to 4:41 a.m. EDT. SpaceX was expected to announce narrowed-down launch times in that long window sometime Friday or Saturday.
There won't be any risk of early morning sonic booms waking anyone up with this launch. About eight minutes after liftoff, the Falcon 9 booster will target a drone ship landing in the Atlantic Ocean.
What's the weather look like?
In a Friday weather report issued by forecasters with the Space Force's Space Launch Delta 45, conditions were listed at 95% "go" for liftoff during the four-hour window.
Brief afternoon showers earlier this week on the Space Coast should give way to "drier conditions by Saturday morning and into Sunday evening," forecasters said. As for the launch window, "only a slight concern of the cumulus cloud rule as winds will be onshore overnight."
For the backup launch window around the same time 24 hours later, forecasters listed a 90% chance of "go" conditions and called for a slightly higher chance of shower-producing cumulus clouds.
SpaceX's nearly global constellation of Starlink satellites operates about 340 miles above Earth to provide space-based internet coverage to residential and business customers across most of North and South America, Europe, Japan, and Australia. Some planes, cruise ships, trains, and recreational vehicles can also be equipped with user terminals about the size of a pizza box to access the service from remote locations around the world.
Sunday's "Starlink 5-9" mission is SpaceX's 83rd dedicated to launching the internet-beaming satellites. After liftoff, the stack of satellites will spend a few weeks spreading out before joining the more than 4,000 already in orbit.
When's the next launch?
130 Views