Sonntag, 27. März 2016 - 20:15 Uhr
.
26.03.2016 / 20.48 MEZ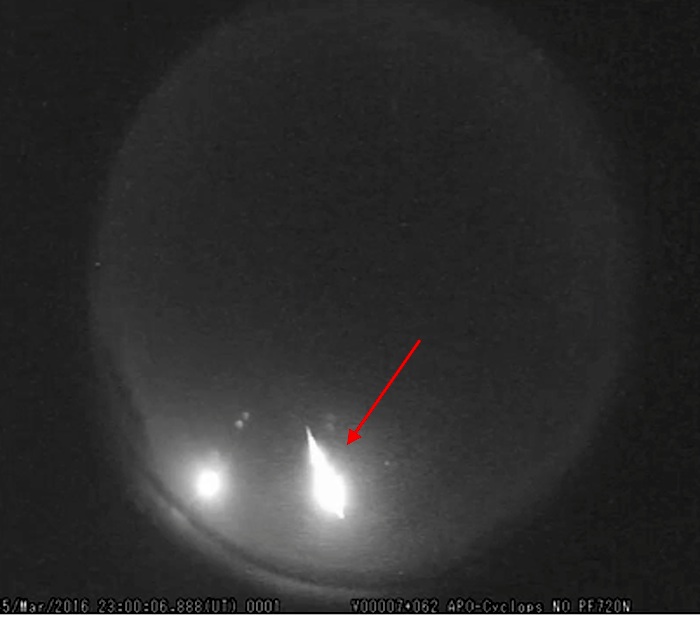 A bright green fireball was reported across the Netherlands on March 26, 2016, shortly after midnight.
The burning meteor exploded after multiple-step disintegration. The fireball was also witnessed in Belgium and the United Kingdom.
.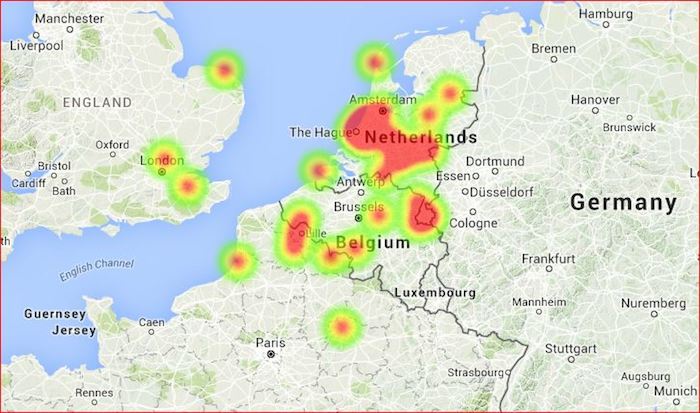 -
Inzwischen bekamen wir über unsere Meldestelle per Email zwei Meldungen aus dem deutsch-belgischen Grenzbereich, welche aus Fahrzeugen gemacht wurden. Bei beiden Meldungen wurde eine sehr helle grün-bläuliche Feuerkugel beobachtet welche scheinbar sich in mehrere Teile auflöste:
.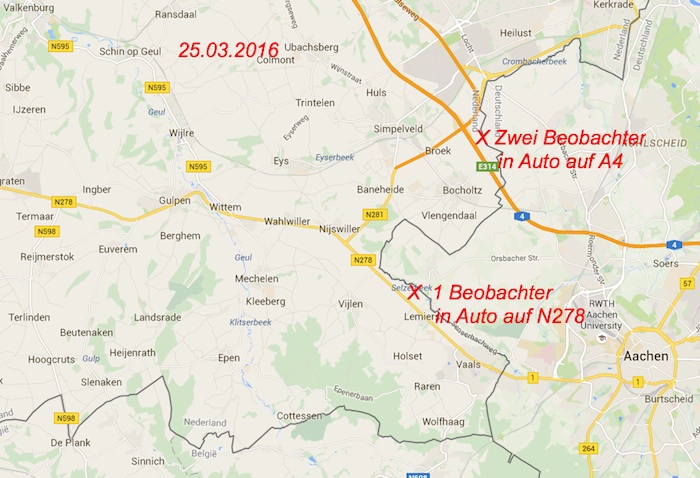 .
Über IMO-Meteoriten-Netz kamen über 37 Meldungen bisher rein:
IMO received 37 reports about a fireball seen over Gelderland, Limburg, Zuid-Holland, Vlaanderen, Noord-Brabant, Alsace-Champagne-Ardenne-Lorraine, Overijssel, Noord-Holland, Région wallonne, England, Utrecht and Zeeland on Friday, March 25th 2016 around 23:02 UT.

...
Update: 23.15 MEZ 
.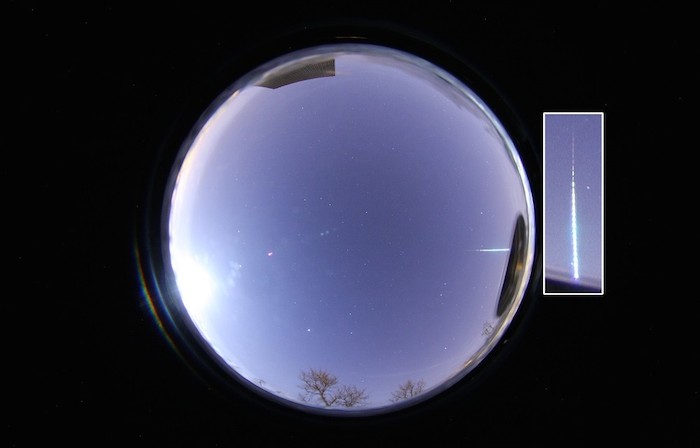 Fireball 25 March 2016 at 23h00m45s UT captured at Wilderen, Belgium (EN92) by Jean-Marie Biets. The fireball moved slow and took 3 seconds before disappearing at the edge of the shutter device.
-
Weiterer Eingang von Beobachtungsmeldungen von Feuerkugel per Email bei unserer Meldestelle aus: Kranenburg (bei Grenze zu Niederlande), Heinsberg und Haanrade.
CENAP-Meldestelle
-
Update: 27.03.2016
.
Nach neuen Stand der Dinge, gab es zwei Feuerkugeln welche über Niederlande und England gesehen werden konnte, nachfolgende Aufnahme ist von England welche als zweite Feuerkugel festgehalten wurde: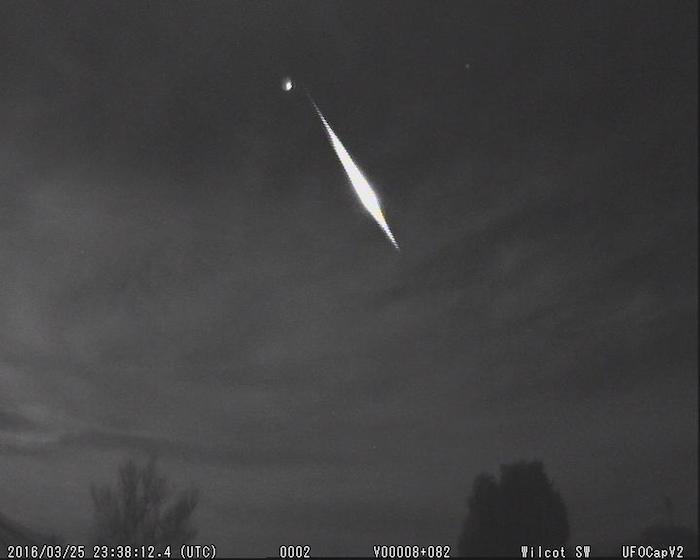 Meteor as bright as Venus streaking past Jupiter last night.
... Update: 20.15 MESZ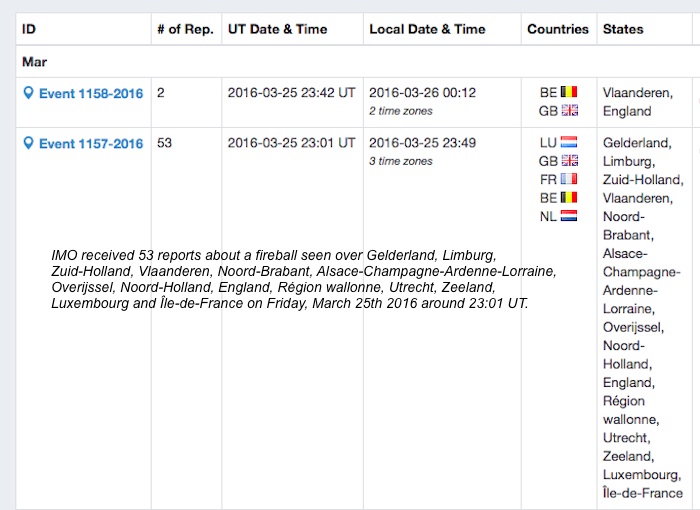 Quelle: IMO
...