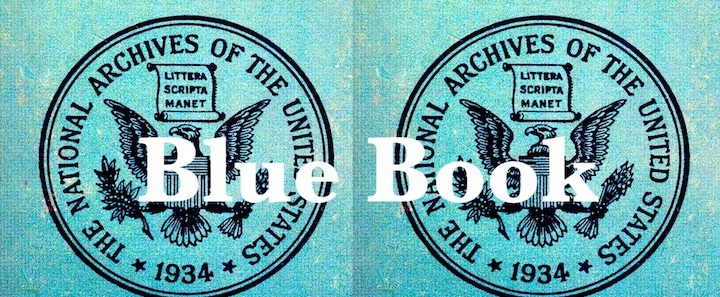 Project Blue Book case review: July-December 1956
This is the eighth edition of the Project Blue Book case review covering the second half of 1956. Like the previous evaluations, I tried to examine each case to see if the conclusion had merit. I added comments to help clarify the explanation or if I felt it was not correct or adequate.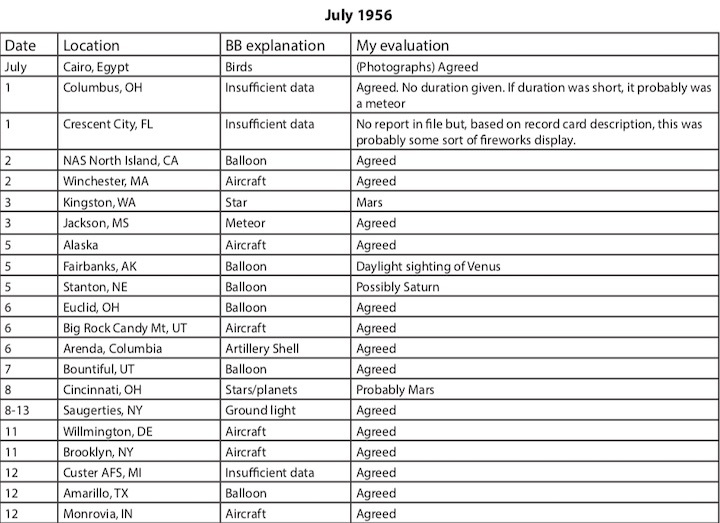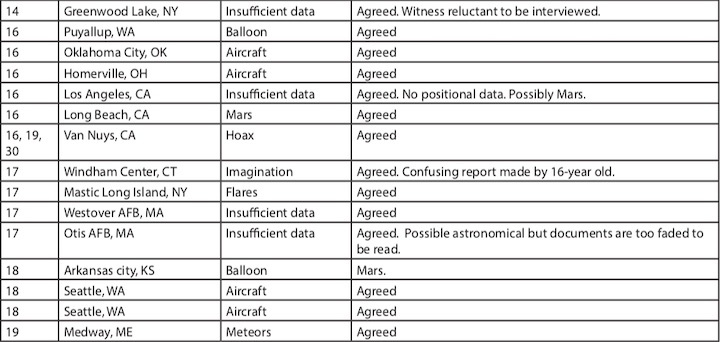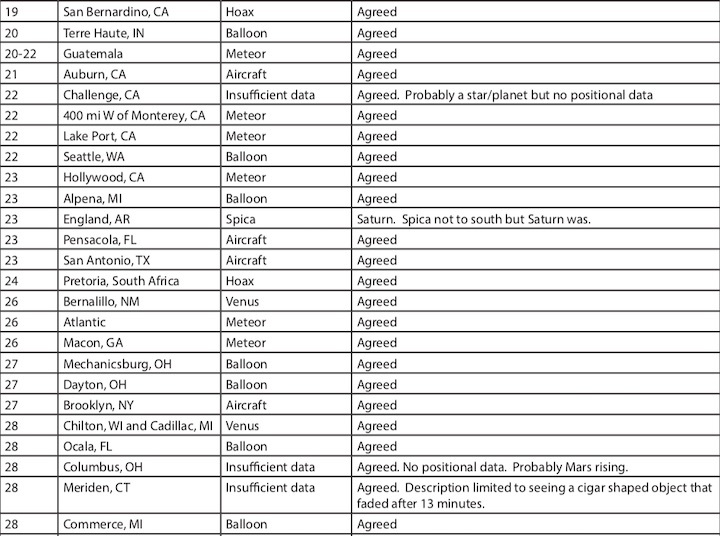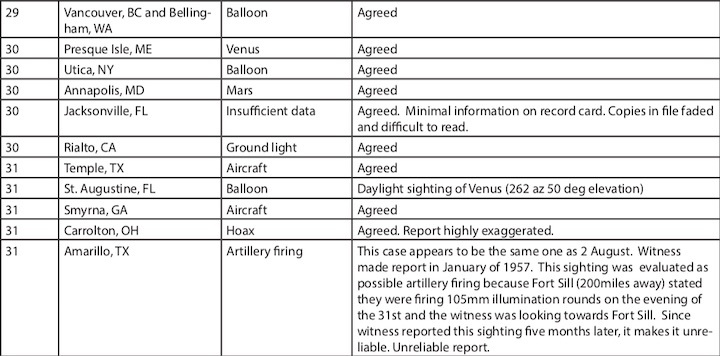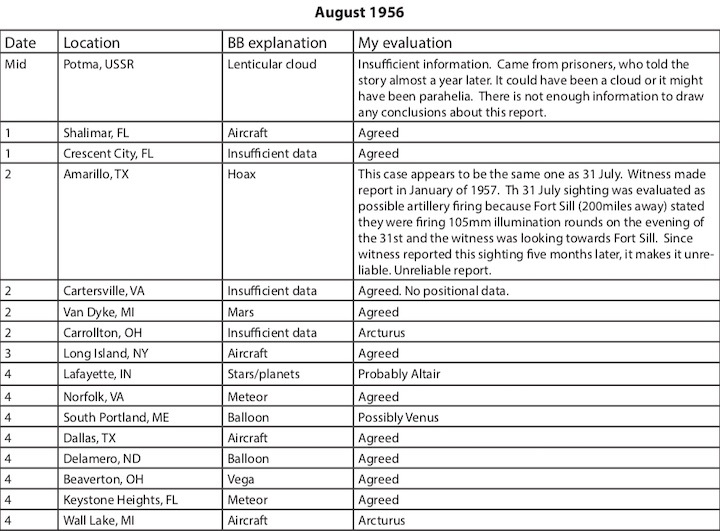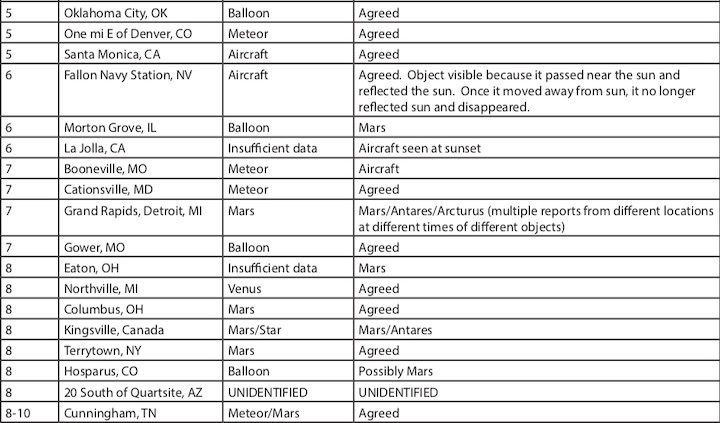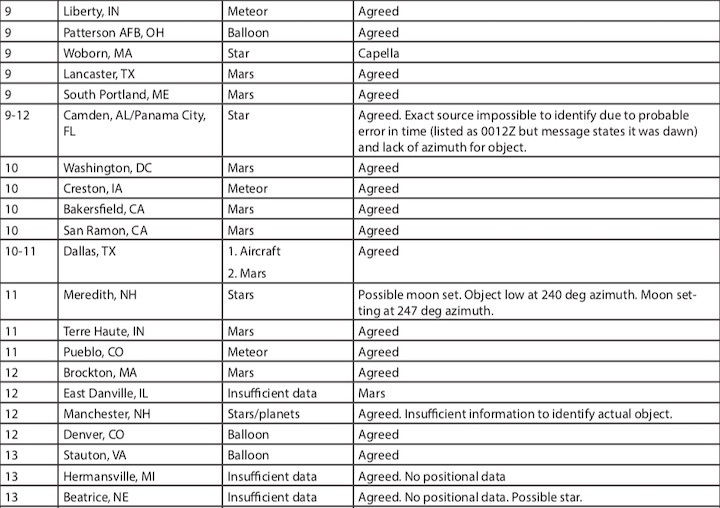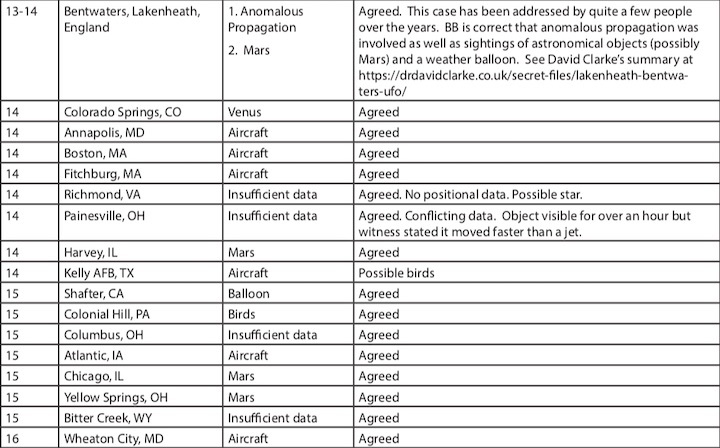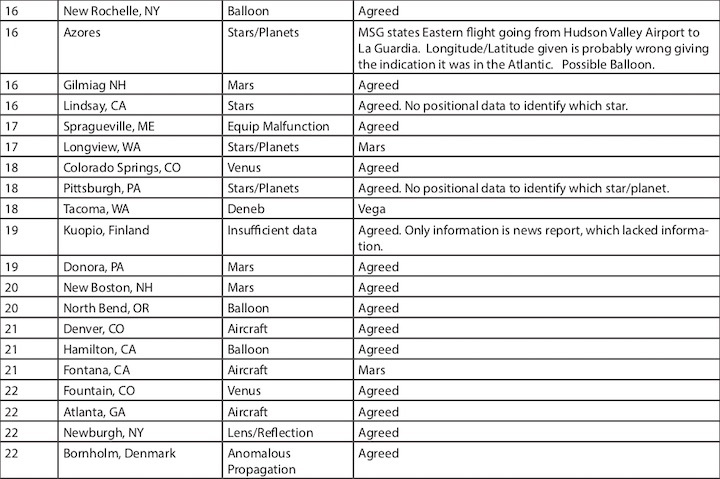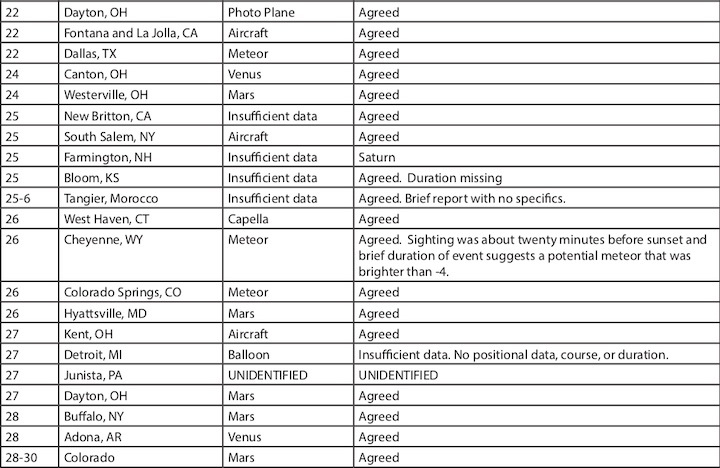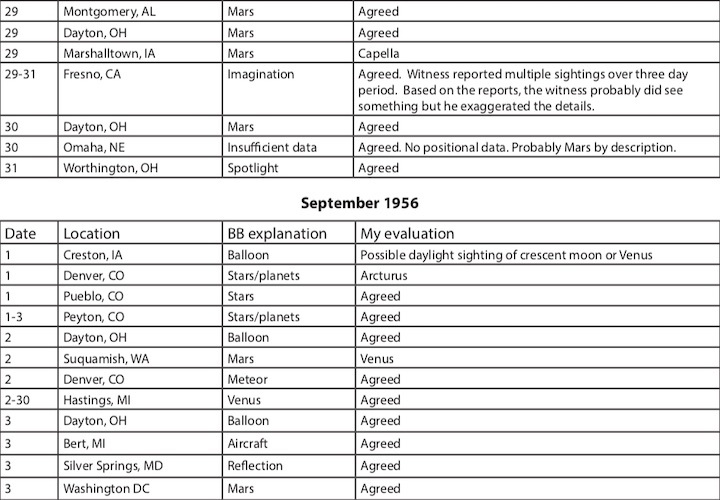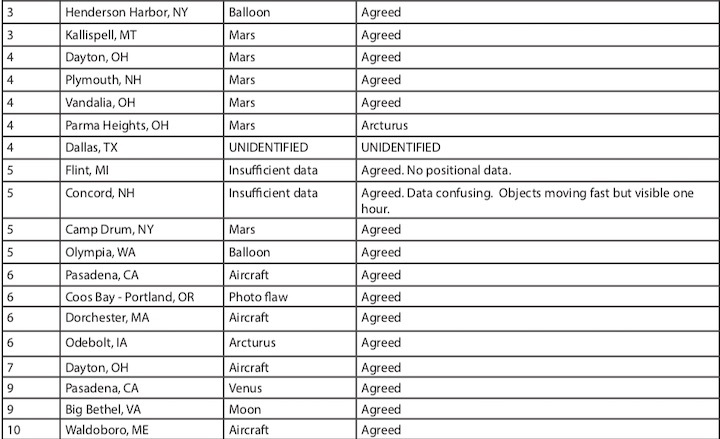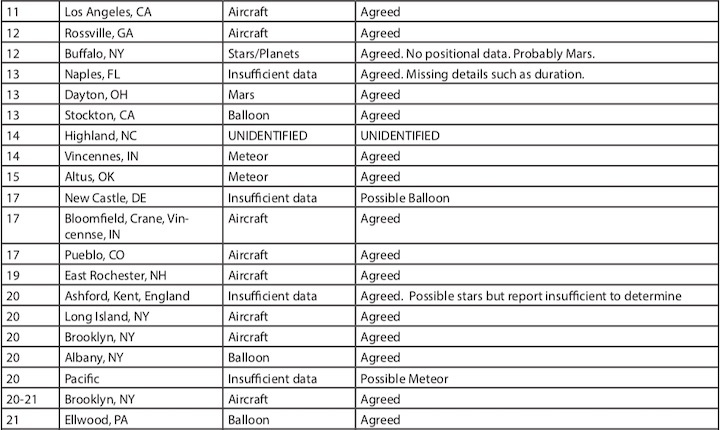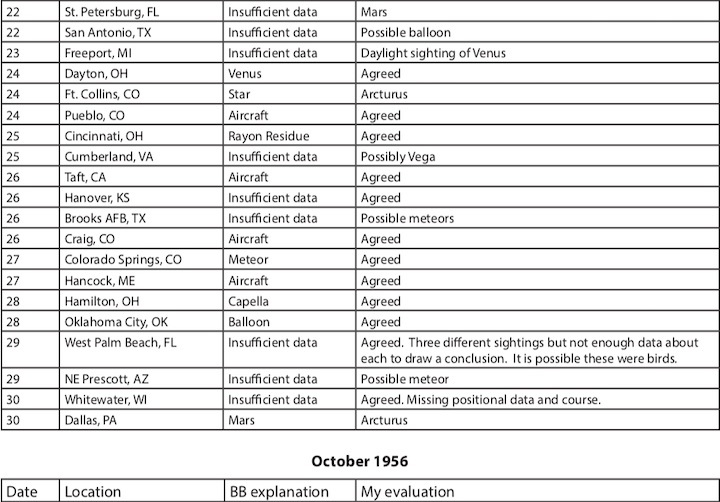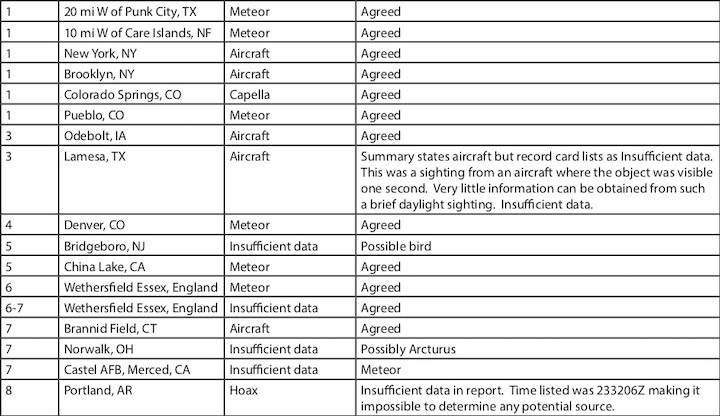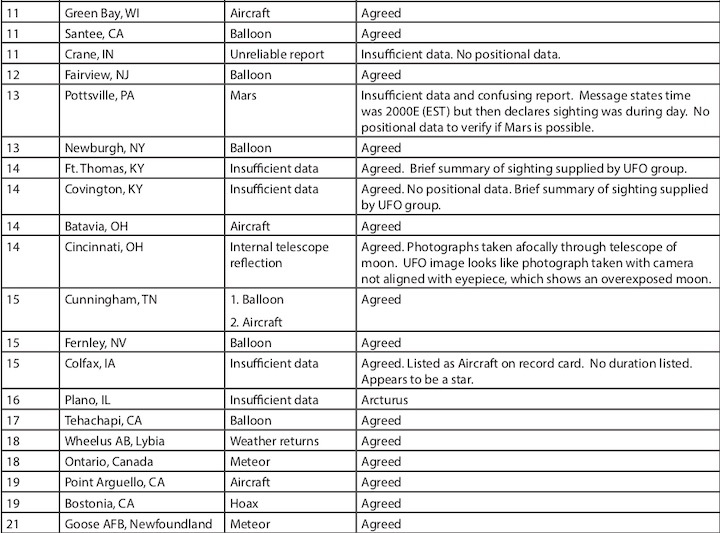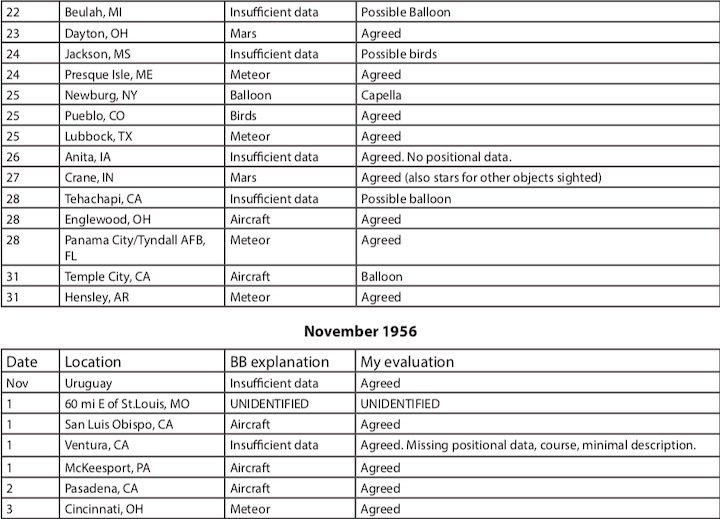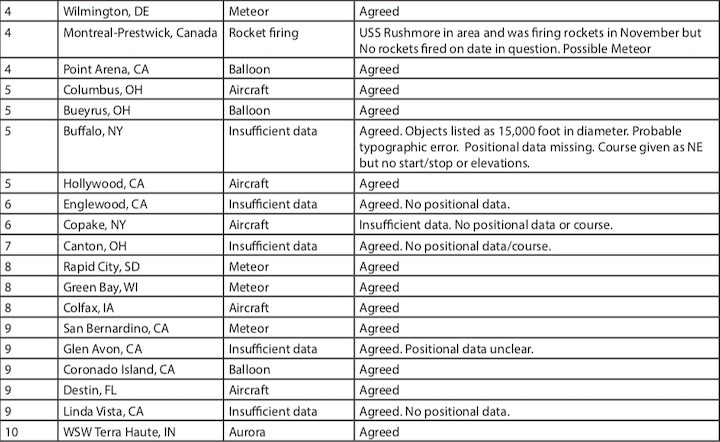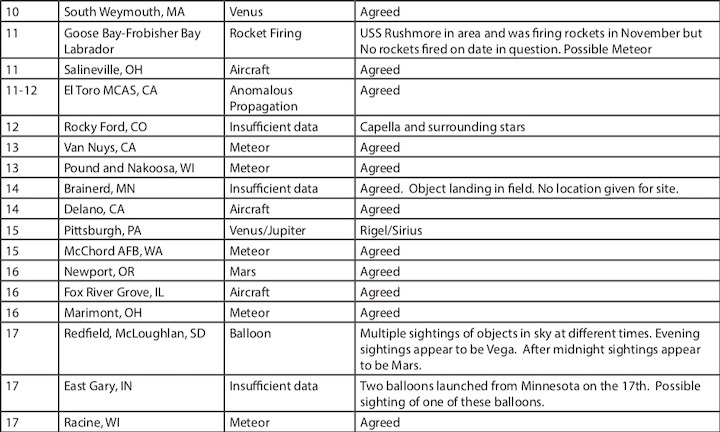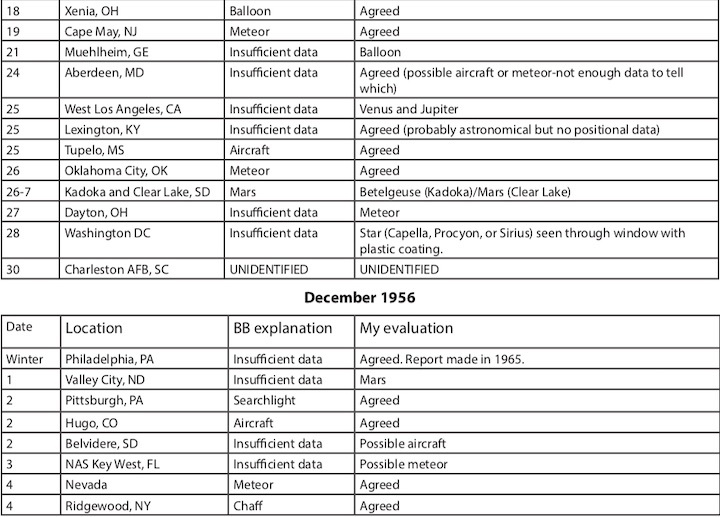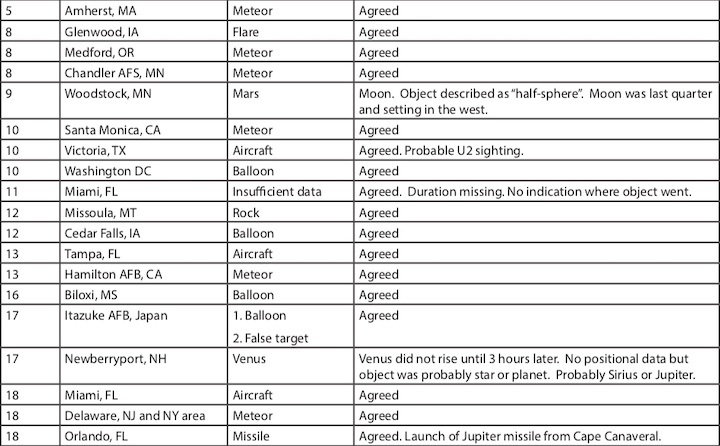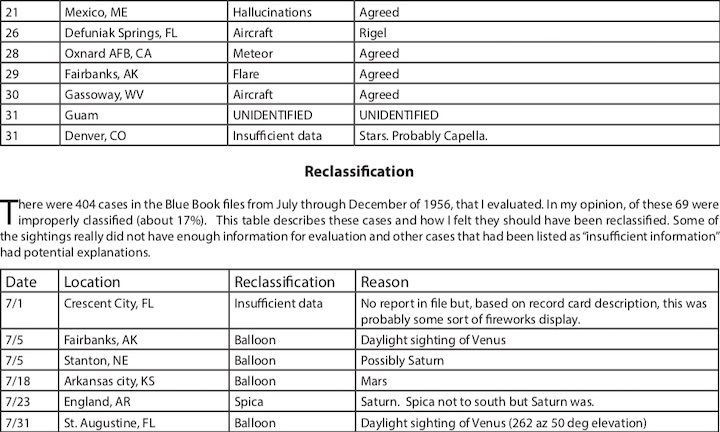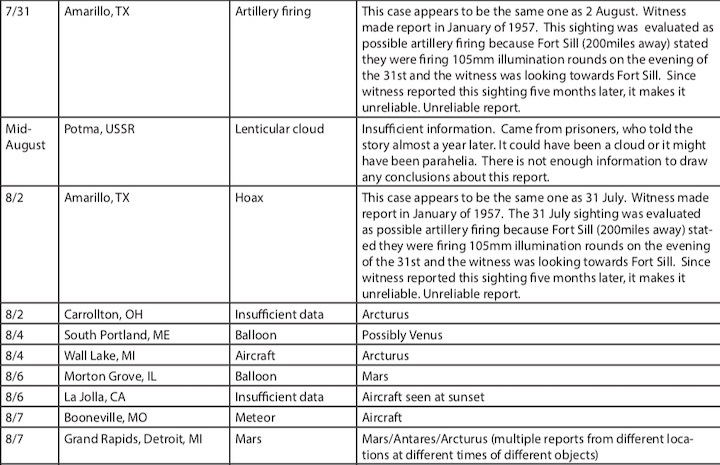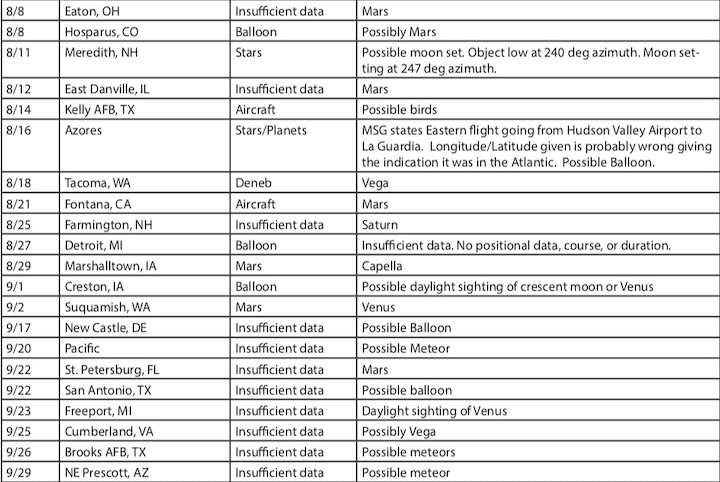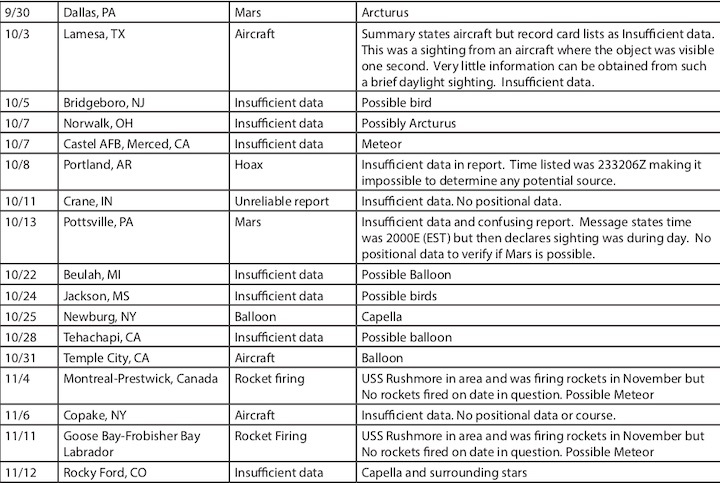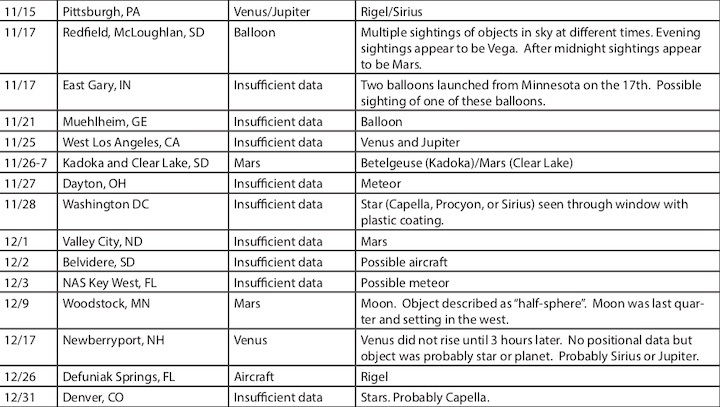 Summary
The 17% incorrect evaluation value was less than the 20% from the first half of 1956. Lack of information continues to be a big mid-September and it was as bright as magnitude -2.5 between mid-August and late September. Because of this, Blue Book tended to identify anything that was red, and in the evening sky, as Mars. In most cases, they were correct. However, a few of them were not (see the reclassification table). They also missed a few that were probably Mars. It depended on the local investigating officer. There were two cases of the moon being the probable source of the report. There were also four possible cases of Venus being seen in daylight. Finally, in early November, two reports were identified as missile sightings. This was due to a message stating that the USS Rushmore was in the North Atlantic firing missiles. However, these sightings were probably meteors instead. There are no re- cords of missiles being fired on the dates in question. Missing in all of these astronomical explanations was Dr. Hynek, the programs scientific consultant. Either he was too busy to write/comment or Blue Book did not send him any reports.
Quelle: SUNlite 2/2019
3559 Views