Project Blue Book case review: January-June 1956
This is the seventh edition of the Project Blue Book case review covering the first half of 1956. Like the previous evaluations, I tried to examine each case to see if the conclusion had merit. I added comments to help clarify the explanation or if I felt it was not correct or adequate.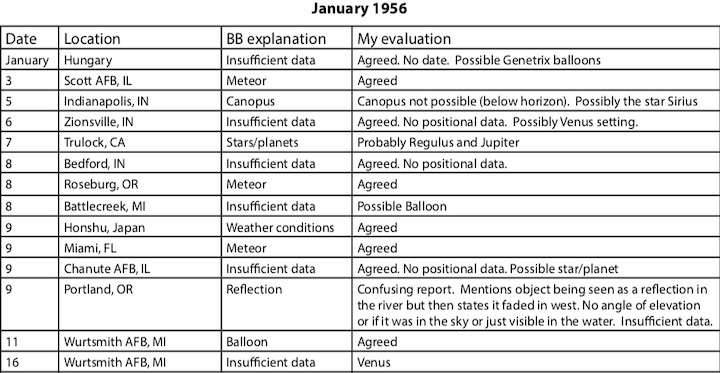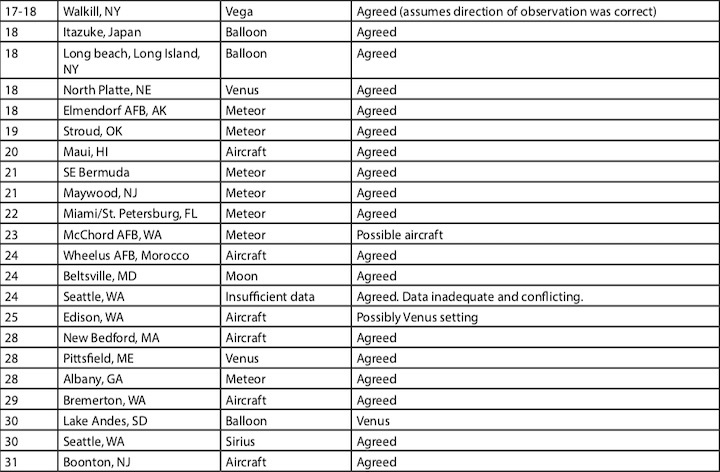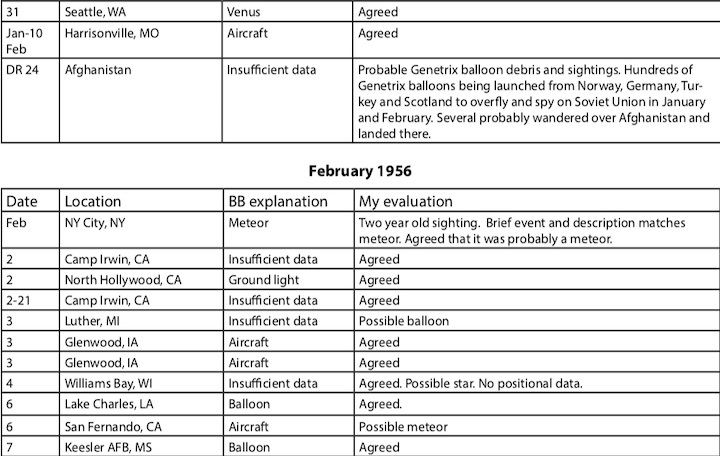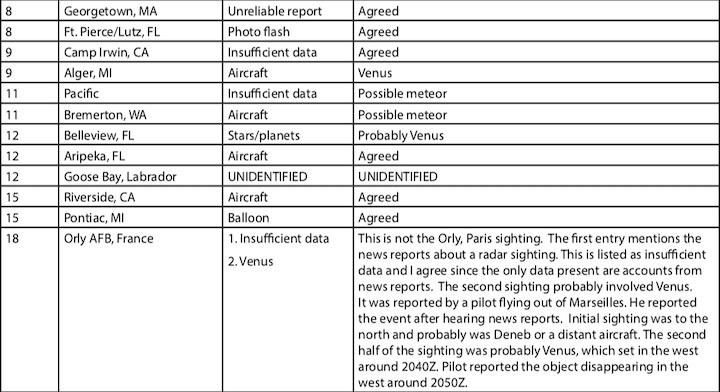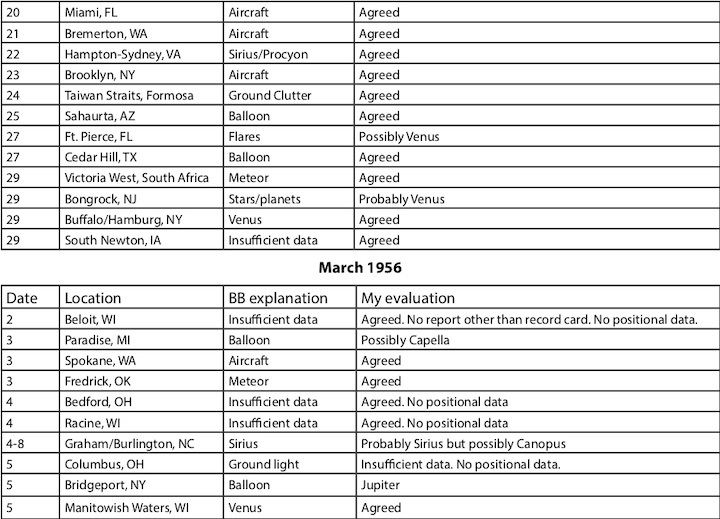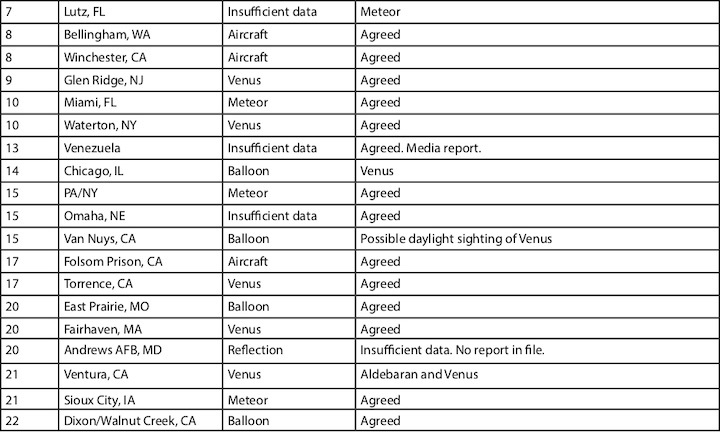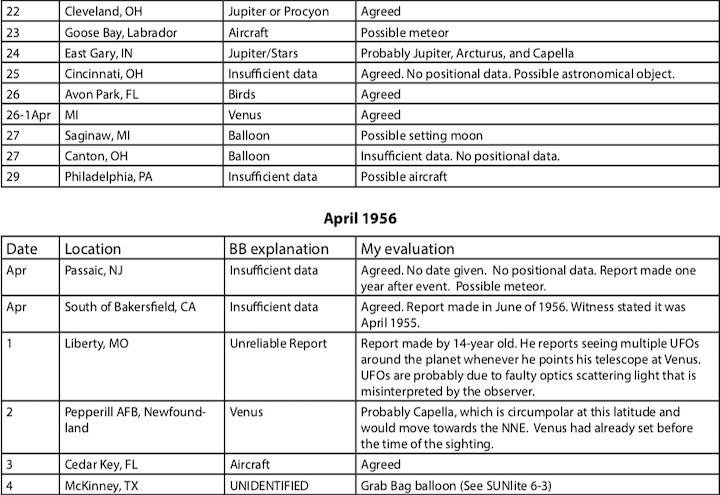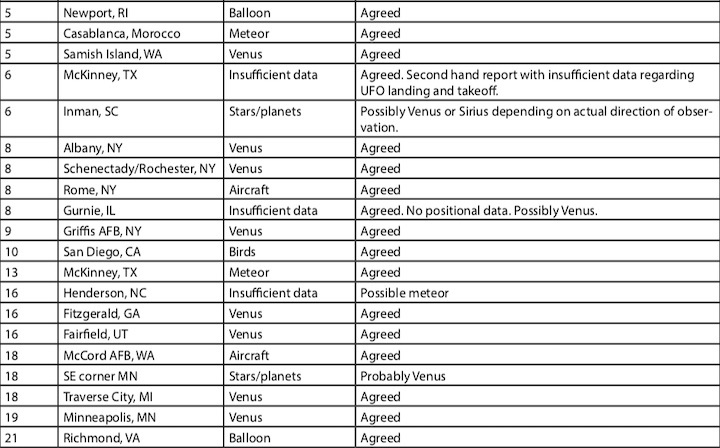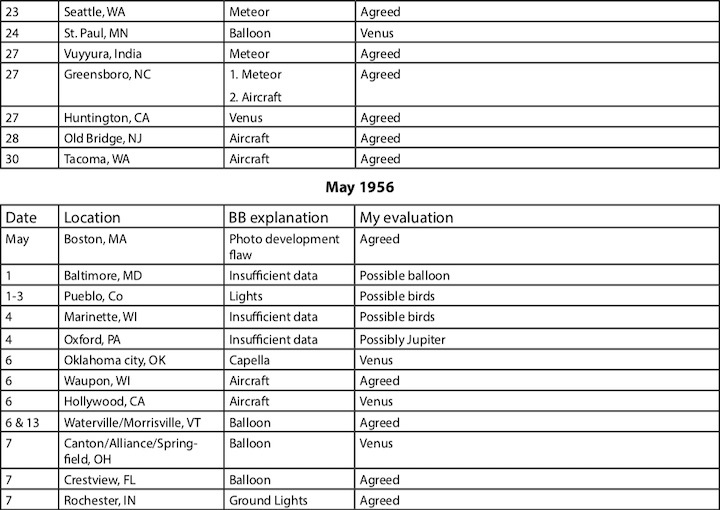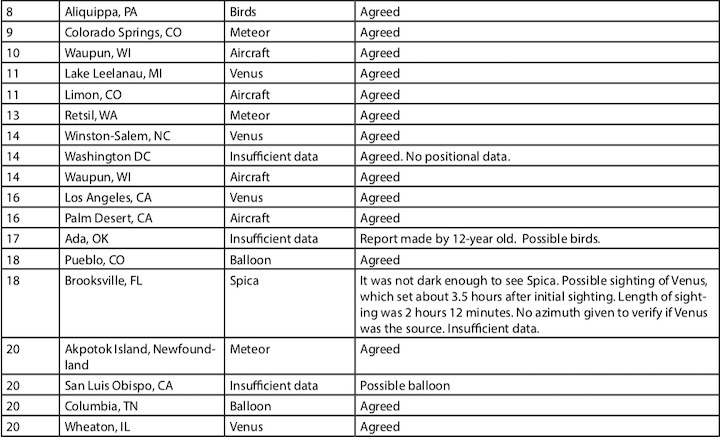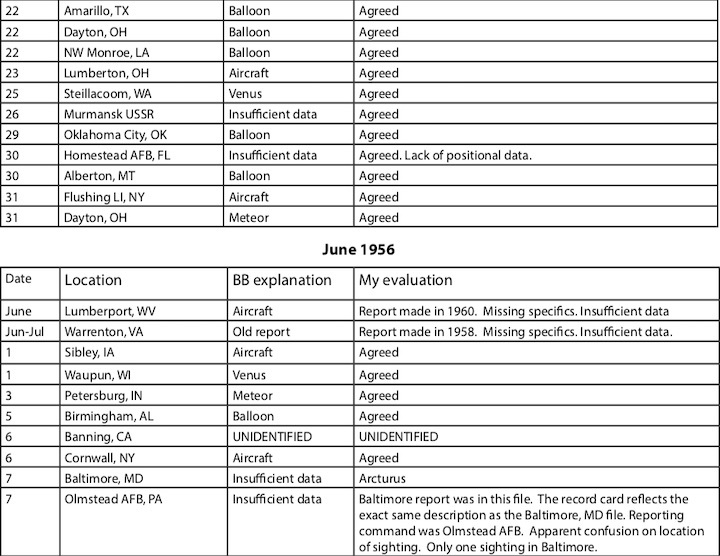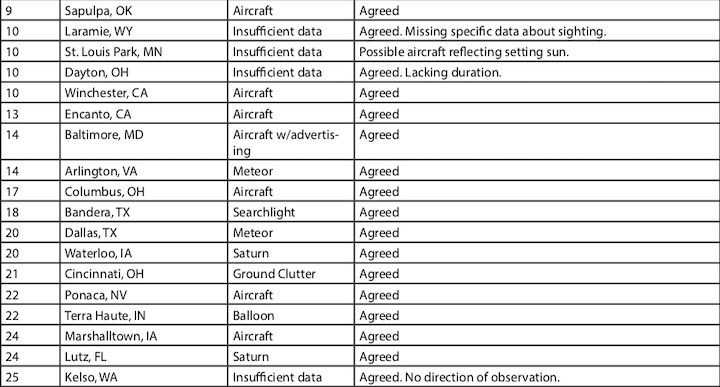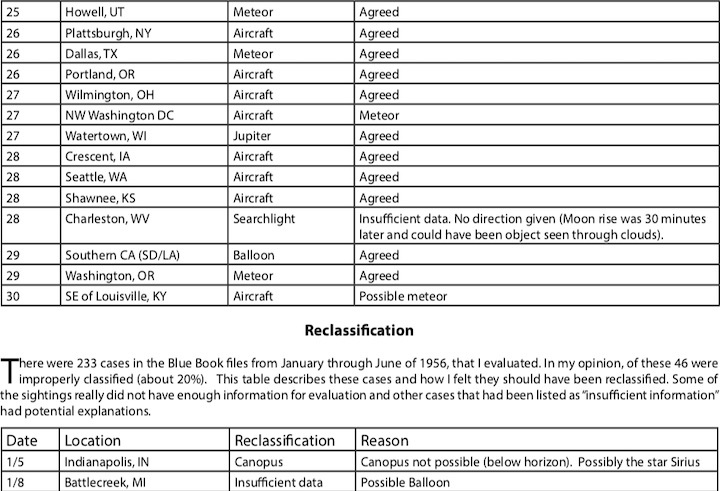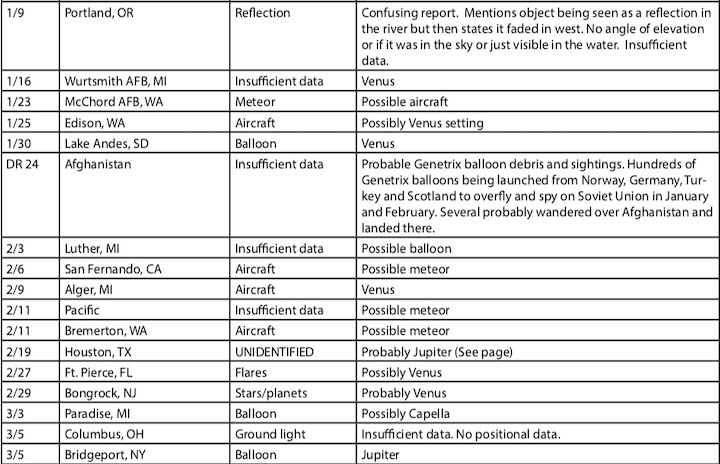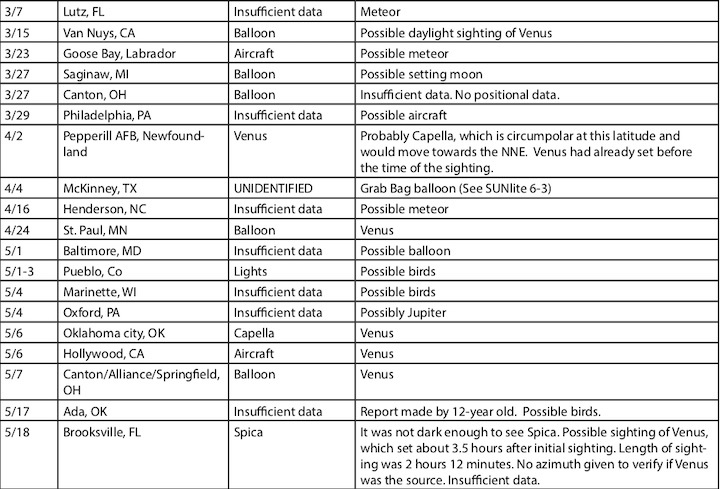 Summary
The 20% incorrect evaluation value was higher than the 16-17% from 1955. Looking at these cases, I believe that at least one, and maybe two, cases involved a sighting of the moon. Additional information may have resolved the second case. As it is, I can only assume the witness was looking in the right direction. I noticed that Venus seemed to be a significant source of UFO reports during this time period. Roughly 15% of the cases involved the planet Venus. Missing from all of these sighting files is any participation from Dr. Hynek. If he was involved, he did not seem to make his presence felt. It is important to continue to point out that the lack of adequate information in these case files continue to make it difficult to identify the source. Lack of information is probably the primary reason Blue Book had problems doing their job properly.
Quelle: SUNlite 1/2019
4260 Views