The place to be in Canso on Saturday afternoon will be the firehall.
From 2-6 p.m., there will be coffee and tea and big colourful poster-boards touting a $100-million megaproject that promises to drastically alter the area's long-held economic trajectory.
It's an oft-repeated ceremony in Guysborough County — from the multibillion-dollar liquefied natural gas export plant proposed for Goldboro, to the import plant now proposed on the same site, to the Melford container terminal — something about the diasporic county attracts industrial-scale dreamers.
"We're doing the best we can," Stephen Matier, president of Maritime Launch Services, said Thursday.
"That's all I can tell you."
Matier's big dream is to build a spaceport just outside Canso from which Ukrainian-built rockets would carry satellites into orbit.
The March announcement took the entire country by surprise, as it would be Canada's first spaceport since the Churchill Research Range closed in Manitoba in 1984. That site only launched suborbital rockets. Maritime Launch's proposal would allow companies to put satellites into a desirable sun-synchronous orbit using Cyclone 4M rockets.
While northern Nova Scotia is well accustomed to sizing up the big plans of the oil and gas, pulp and paper and shipping industries, the business of launching satellites is beyond most people's field of understanding.
"These people are not coming out of the blue," said Marc Boucher, editor of SpaceQ, an online space industry publication.
The initial funding for Maritime Launch Services was provided by California-based United Paradyne Corp., a supplier of fuel, meteorology services, payload processing, life-support service and ground equipment to the launch industry. It lists NASA amongst its customers.
Maritime Launch Services is a private company, so details of how well financed it is are not available to the public.
While Matier wouldn't provide funding details, he said that the "financial side is coming together for the project."
In an Oct. 2 update on the project, Maritime Launch Services states that it has confirmed nearly $400 million in business from satellite clients. That isn't a surprise to Boucher, who said there is room in the market for the service the company aims to provide.
"There's definitely enough launch need in the market," said Boucher.
"It's not hard to find someone to launch your satellite. The problem companies are facing is that they have to get in line to have it done. Companies want to be more responsive and launch more often. Now, whether Maritime Launch Services can attract the investment they need to make that happen, I don't know."
Then there's regulatory approval.
Matier said the company is working on its environmental assessment application and Transport Canada approval.
Documents filed with the provincial Department of Natural Resources as part of an application to lease 16 hectares of Crown land paint the most thorough picture of the proposed project available thus far.
"The global space industry is on the cusp of major change, one characterized by more frequent launches of smaller, short-lived satellites, many of which will go into sun-synchronous polar orbits," reads the pitch.
"Being able to support the new demands of the market will require low-cost solutions that can be rapidly tailored to individual customer preferences."
Maritime Launch Services proposes to build a vehicle construction facility connected to a vertical launch site by a 2.5-kilometre railway for transporting the rockets. There would be a command centre, water tower and storage facilities for the various fuels required.
The Cyclone 4M rockets would launch in a southerly arc that would take them out over the Atlantic Ocean. The company states on its website that for $45 million per launch, it will send up to 3,350 kilograms into orbit.
"That's not a bad price," said Phil Smith, senior analyst for Virginia-based Bryce Space and Technology.
"It's actually not a pie-in-the-sky project at all."
There are about 90 rocket launches worldwide annually. The only segment of the launch market predicted to grow, said Smith, is the small- to medium-capacity segment carrying telecommunication and earth observation satellites into low-earth orbit.
Construction is proposed to begin next spring and take 18 months.
The rockets would be loaded onto a roll-on, roll-off vessel in the Ukraine, transported to Mulgrave and put on a barge to be hauled to the Canso facility.
The first launch would take place in the fall of 2019 and the goal would be to reach eight launches a year by 2022.
In its October update, the company stated that it has signed a letter of collaboration with the Ukrainian builders of the Cyclone 4M launch vehicle, which has had a 98 per cent success rate over 221 launches.
It has hired Lindsay Construction as its partner to build the spaceport.
So now, everybody's waiting to see if the bulldozers show up next spring.
On this coast, they usually don't.
Fin Armsworthy has his fingers crossed.
"I think it's the most interesting and best thing that could ever happen to our community," said Armstrong, the area's municipal councillor.
"Nothing will ever take the place of the inshore fishery here, but this is a great thing."
Quelle: Herald
---
Update: 22.01.2018
.
Construction of Cyclone-4M launch vehicle in Canada could begin in May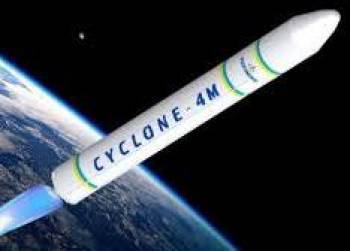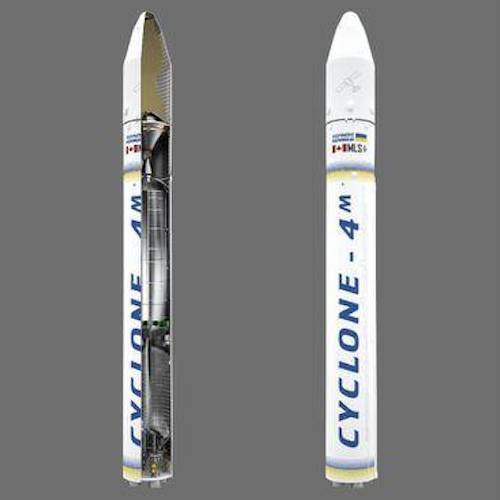 The construction of the Cyclone-4M launch vehicle as part of a commercial project of the space sector companies of Canada, the United States and Ukraine in the Canadian province of Nova Scotia could begin in May, CEO of Canada's Maritime Launch Services (MLS) Steve Matier has said.
While estimating the progress of the project in an interview with Canada's SpaceQ, Matier said that in February the company plans to complete the work on exploring the area for the spaceport in the province of Nova Scotia so that the construction of the launch complex could begin in the spring of 2018. Collected data, Matier said, will be transferred to the local Canadian authorities for granting a construction permit.
"If that goes okay and they come out of that 50-day review cycle, I mean, there are three options. Obviously there is a reject, there is an accept, there is an accept with provisos," he said, adding that in the event of a positive decision, after the procedure for renting a land plot, construction work might begin in May.
"If everything goes okay we can hit a May 1st ground-breaking," Matier said.
When asked about the progress of cooperation on the project with the Ukrainian side in the development of the Cyclone-4M carrier rocket, he recalled that the Cyclone-4M launch vehicle is being created on the basis of the previous Cyclone-4M project.
"This is a medium class rocket, so we've got on the shelf a ready to go design for handling the medium class rocket, and we'll use a Zenit second stage proven hardy engine that's flown 60-something times, a hundred percent successful, into the overall structure for the Cyclone-4M," he said, adding that it is planned to begin the assembly of the Cyclone-4M launch vehicle "after we get through this design, review, and integration process."
Speaking about the plans for the launch program of the project, Matier said: "At this point, we are looking at the summer of 2020 for a first launch. There is a great deal of work obviously we need to do to get there with a solid 18-months of site construction and another six-months of commissioning."
"That's why we are looking at a May 1st and what can follow from that for getting to a July 2020 launch date," he said, adding that there are some potential customers that are interested in the first launch.
At the same time, Matier noted that the plans of the launch program depended on the Ukrainian partner – the Pivdenne (Yuzhnoye) Design Bureau (Dnipro).
"The potential from just the Yuzhnoye, Yuzhmash direction is they have a production schedule that they have shared with us that can deliver a launch vehicle every 29 days or so. So conceivably we could launch 11 to 12 rockets out of there. From investor perspective, return on investment perspective, we are extremely comfortable with making our, you know, customers and clients happy with eight launches per year," he said.
"We have certainly seen an interest in the market out there that would be able to fill that manifest," he added, noting that "there is a potential for other launch vehicles to join into this process, and including sub-orbital sounding rockets."
Matier also confirmed that there was a preliminary agreement with potential customers for the project to pay about 400 million Canadian dollars for future launch services. He did not voice their names, specifying only that "there are a couple that are very close to crossing the line with respect to Canada, but the other ones are international."
He said that the company was already completing the so-called "seed funding and bridge funding" stage of project investment.
"So it's looking extremely positive for us from that financial perspective," he said.
Explaining the optimism about the good prospects of the project, Matier said: "This project is a one hundred percent commercial project. That's probably the key piece to it.... The reality is as a commercial project we are under finalizing direct contracts with Yuzhnoye and Yuzhmash as suppliers to us. This is exactly the way it is operating very well for Orbital ATK with the Antares first stage."
He said that the Cyclone-4M launch vehicle project was considered a priority in bilateral Ukrainian-Canadian cooperation in the space sector as the legal basis for this partnership is fixed in a memorandum signed by the space agencies of the countries in Ottawa at the end of 2017.
"Some of the conversations that we've had dealing with some government entities do involve them potentially buying the services and, you know, getting some payload space for themselves and their missions. That is certainly the case," Matier said.
"We have selected a construction management company for this project, and it's Lindsay Construction, the largest construction firm in Atlantic Canada," he said.
Quelle: Interfax
+++
Siehe auch: https://www.hjkc.de/_blog/2017/07/23/8405-raumfahrt-canso-raketen-projekt/
---
Update: 6.03.2018
.
Launch Canada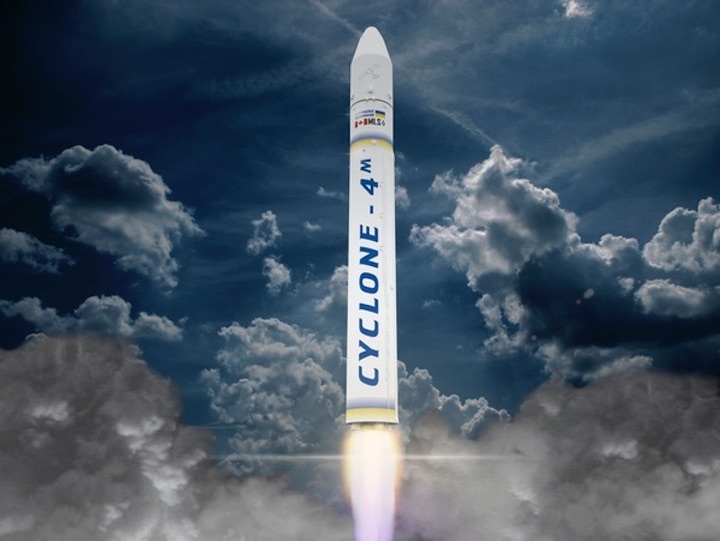 Canada is, in most respects, a major player in space activities. It's one of the partners on the International Space Station program and contributes key technologies to it and other projects, from robotics to synthetic aperture radar. It's home to one of the world's largest operators of communications satellites, Telesat, as well as startups developing small satellite systems.
"We know there is a demand," Pustovyi said in an interview. "I think it comes down to the ability of the launch company to deliver on their promise."
One thing Canada does not have, though, is a launch capability. Satellites built by or for Canadian companies, or the Canadian government, must launch on vehicles in the United States, Europe, or elsewhere. One Toronto-based startup, Kepler, launched the first cubesat in its planned constellation to provide communications services earlier this year as a secondary payload on a Chinese Long March 11.
That lack of indigenous launch capability in Canada, even as dozens of companies and countries elsewhere develop launch systems, was a point of discussion at last month's Canadian SmallSat Symposium in Toronto. And while there is interest in developing launch systems in the country, the path ahead appears difficult.
For now, the best opportunity for a Canadian launch capability involves a vehicle that would be built outside of Canada but launched from the country. Maritime Launch Services (MLS), a US-based company, is moving ahead with plans to launch Ukrainian Cyclone-4M rockets from a site it will develop near Canso, Nova Scotia.
"Right now, the longest pole in our timeline is the environmental assessment," said Yaroslav Pustovyi, vice president of MLS, during a conference presentation February 15. An environment assessment report regarding the launch site was scheduled to be submitted to the provincial government that month. Barring any problems with the review, he said the company could start construction of the site this summer.
The company chose Canso because of the isolated location (local residents, he said, say the town "is not at the end of the Earth, but you can clearly see it from here") that offers clear paths over the Atlantic for launching into Sun-synchronous orbits. It's also relatively close to the United States, which helps simplify the logistics for shipping American-built payloads there for launch.
The current MLS schedule, he said, called for first launches of the Cyclone-4M from Canso in 2021. Once in service, the medium-class vehicle will be able to place more than 3,000 kilograms into Sun-synchronous orbits launching at an estimated price of $45 million.
"We as a nation cannot afford the brain drain that occurs" when students pursue space careers outside the country, Steinhaur said.
That combination of cost and capacity—too large for smallsats and at a price that may not be much less than SpaceX's Falcon 9 once it starts discounting prices on reused vehicles—raised some eyebrows in the industry, who wonder how competitive the vehicle will be.
"We know there is a demand," Pustovyi said in an interview. Customers, he said, may be focused on factors other than launch price, such as schedule assurance. "I think it comes down to the ability of the launch company to deliver on their promise. This is one of the most important selling points."
The company is still raising money, although Pustovyi declined to discuss details about those efforts. "It's probably the hardest part of any such project," he said.
MLS is also working through the regulatory approval processes. "We're well on our way. We're on schedule," he said. Besides the environmental assessment for the launch site, the company is working with Nav Canada on access to airspace, and will ultimately need to get a license from Transport Canada. There are also export issues, he said, including the export of the Cyclone-4M from Ukraine to Canada.
The idea of developing a Canadian launch capability, even one using imported rockets, is not new. "Every now and then, every two or three years, a new idea pops up about how we're going to build a new Canadian rocket and make Canada a true space power," Pustovyi said.
This appears to be another of those times. Pustovyi's talk at the conference was followed by a panel discussion on developing a Canadian launch capability, including some early-stage startups with ambitions to develop launch vehicles in Canada.
Dan Steinhaur, president of Stein Industries Inc., said he's been involved in development of an engine that traces its roots back to Canadian Arrow, a team in the Ansari X PRIZE suborbital spaceflight competition. Tests of that engine are planned for June or July. "From that data, we're going to carry on with the development of a launcher, if there is a market demand for that product," he said.
Space Horizon is another startup seeking to raise money for development of a launch vehicle that could place up to 2,000 kilograms into low Earth orbit. Philip Berthiaume, president of the company, said he's seen strong interest from the diaspora of Canadians working on space projects around the world who like to return to Canada to work on a launch project.
"I've started to receive unsolicited resumes from both students and engineers," he said. "They're all around the world, all Canadian. They're prepared to drop what they're doing and come home and work on my project."
Steinhaur also cited a desire to retain Canadian talent in the country. "We as a nation cannot afford the brain drain that occurs" when students pursue space careers outside the country.
"When I speak to investors, the reaction is typically that they tilt their heads to the side and look at me as if I was coming from outer space," said Berthiaume.
There is considerable interest in spaceflight at the student level. Another conference panel featured representatives from several student rocketry groups at colleges across the country, some of whom have done well at competitions that include the Spaceport America Cup, a collegiate rocketry competition held in June in New Mexico.
"We have in Canada a talent pool of students doing rocketry," said Jean-Pierre Hickey, an assistant professor of mechanical and mechatronics engineering at the University of Waterloo. However, he said they often end up working outside of aerospace. "These students are getting hired by Apple, they're getting hired by Tesla, they're getting hired by Google."
The talent may be there, but funding is a problem. While American launch vehicle companies have found some success raising money from venture capital firms and other investors, their Canadian counterparts face a steeper path to funding.
"When I speak to investors, the reaction is typically that they tilt their heads to the side and look at me as if I was coming from outer space," said Berthiaume. "There needs to be an education process as to what exactly is involved and why it's not impossible for us to achieve it."
"The first thing that an investor does when they hear I'm talking about outer space is that this invisible door closes," he added. "They think it's not us, it's not something Canadians do, that the risk is too high. But it's not."
That raised the question of what role the Canadian government should play in stimulating a Canadian launch industry. Few looked to the Canadian Space Agency, its small budget tied up in ISS and satellite projects, for much help.
"CSA has a limited budget," said Randall Lilko, a director of the Canadian Space Commerce Association. "Why they should be involved actually at all in a launch system occasionally escapes me." He suggested other government agencies could play a role, including tax breaks for technology companies that invest in launch efforts.
Panelists agreed, though, that even with government support, any Canadian launch system needed to be commercially viable to be sustainable and provide long-term benefits to the country's space industry.
"This is an integral part of being a space power," said Pustovyi, who also participated in the panel discussion on Canadian launch capabilities. "We need to have space access."
Quelle: The Space Review