Northrop Grumman is now hard at work on the B-21, a successor aircraft to the B-2, and the company now boasts a major presence in defense electronics, large satellites, advanced sensors, cyber expertise, and command and control capabilities. In other words, the personalities of the two companies are identical and their product lines complementary.
The post-Cold War consolidation of the defense industrial base occurred both vertically and horizontally, with the strategic goals of synergy, increased investment capital, more market influence, and greater economies of scale. Northrop Grumman emerged from those consolidations as one of the remaining major defense companies. While those past consolidations made good business sense in a monopsonistic market wrestling with declining resources, and it remains clear that the government will not allow mergers that threaten to create monopolies in any critical defense sector, fully securing the promise of lean manufacturing and management demands further consolidation.
Why? Because smaller companies that are known for innovation often find it difficult to navigate the complex demands of government acquisition and congressional appropriations, and staffing themselves to do so often sacrifices the desired leanness that leads to the cost-efficiency the government needs in an era of constrained modernization accounts.
The Northrop Grumman-Orbital combination should provide the government with a company that can accelerate the fielding of new products and mission capabilities and compete in new markets, thus driving down cost and increasing capability. This smart approach to consolidation in the defense industry is a win for American taxpayers as well as our military forces. It is also fully consistent with the vision Secretary Perry unveiled at that "last supper" a quarter century ago.
M. Thomas Davis is senior fellow at the National Defense Industrial Association and the Forrestal-Richardson Defense Industry Chair at the Defense Acquisition University. A former General Dynamics and Northrop Grumman employee he is not engaged in any consulting work for the companies involved. The views expressed here are his alone and do not reflect any institutional views.
Quelle: BREAKING DEFENSE
---
Update: 10.03.2018
.
Now We Know Where the B-21 Secret Stealth Bomber Will Be Tested
Edwards AFB in California is gearing up to host the clandestine project.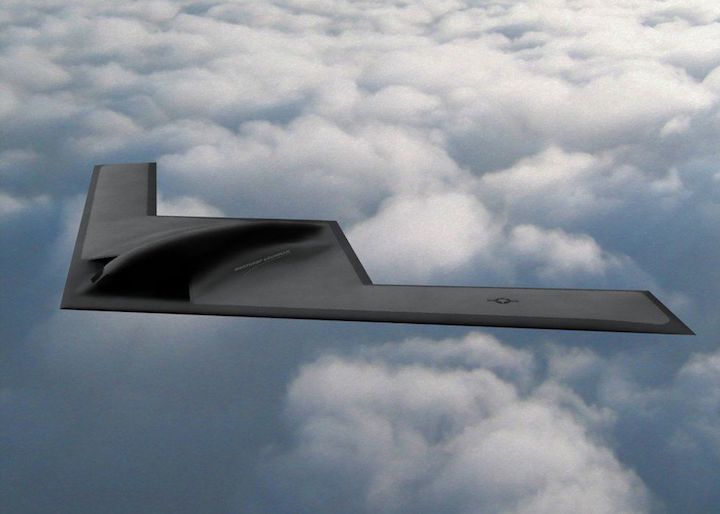 Thanks to some new reporting by The Drive, we know that the long testing and development program for the B-21 stealth fighter will happen at Edwards Air Force Base in California. Brigadier General Carl Schaefer of 412th Test Wing at Edwards quietly snuck in the announcement over the weekend.
The project to build a successor to the B-2 Spirit was originally called just the Long Range Striker Bomber. Then Northrop Grumman won the contract and announced in 2016 it would be called the B-21 Raider. Since then we've been waiting for more concrete news about the plane's development schedule, and hearing rumors circulating that the clandestine project was flight testing at Area 51.
Tyler Rogoway at The Drive says:
The last time I was at Edwards, roughly five years ago, it was clear that the South Base installation was undergoing a major transition. The USAF's B-52 and B-1 bomber test units had relocated to the expansive primary apron and South Base had been vacated, aside from the B-2 test unit, so that it could be prepared for a shadowy new program.
Edwards makes sense for this project, as the B-2 was also tested here and Northrop just added a million square feet of space to its Plant 42 factory, which is located just 20 miles away. The B-21 still has years of testing ahead of it, both on the ground and in the air. But this bit of news means we're that much closer to an official rollout of the Raider.
Quelle: PM
+++
B-21 Raider Officially Heading To Edwards Air Force Base For Testing
The commander of the 412th Test Wing made the official proclamation at a local business conference, and teased that testing would begin soon.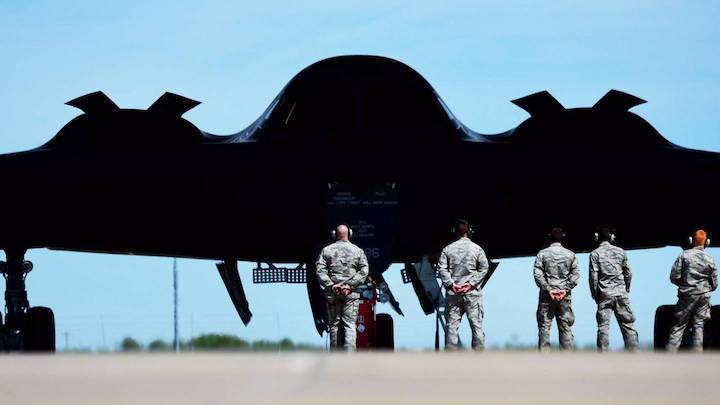 There has been endless speculation over the past five years as to where America's next stealth bomber would be tested and when. That conjecture was officially put to rest during a fairly obscure regional business conference attended by Brigadier General Carl Schaefer, the boss of the expansive 412th Test Wing at Edwards Air Force Base. During his remarks he made it clear that B-21's testing home would be Edwards Air Force Base, and that the stealth bomber will be heading there sooner than some may have speculated.
In his address made on March 3rd, 2018 at the Antelope Valley Board of Trade and Business Outlook Conference, which was covered closely by the Antelope Valley Press, General Schaefer made the B-21's future basing crystal clear once and for all:
"For the first time ever, I would like to publicly announce that the B-21 will be tested at Edwards Air Force Base... Edwards has been the home of bomber test and now we also can publicly release that the B-21 is coming to Edwards and we will be testing it here in the near future."
Shaefer went on to say that team Edwards will ramp up its push to ready infrastructure and personnel needed to support the B-21 test initiative, both on the ground and in the air.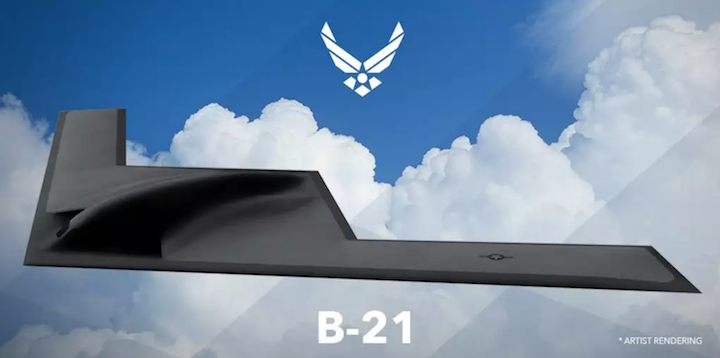 The last time I was at Edwards, roughly five years ago, it was clear that the South Base installation was undergoing a major transition. The USAF's B-52 and B-1 bomber test units had relocated to the expansive primary apron and South Base had been vacated, aside from the B-2 test unit, so that it could be prepared for a shadowy new program.
Not long after my visit similar rumors began to permeate throughout military aviation community—something big was coming to South Base, and it was probably the yet to be named B-21 Raider, previously referred to as the Long-Range Strike Bomber, or LRS-B. It was possible that it could eventually be accompanied by a "family" of new systems that were supposedly in the works clandestinely to gain an upper hand on peer state competitors that had been closing the qualitative gap with the U.S. in recent years.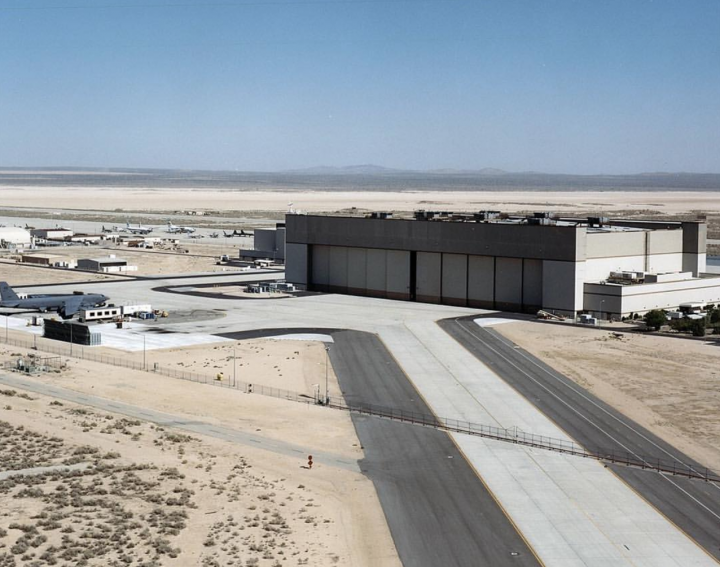 Fast forward half a decade and that bomber, now fully named but still highly classified, is moving toward a grand unveiling and the beginning of a formal flight test program. And there is no place on earth with more experience or the unique capabilities needed to support such an endeavor than Edwards AFB.
Still, some pundits have tried to align virtually anything going on at Area 51with the new bomber, even though there is no indication that the highly secretive locale is its intended primary flight test destination. We have a good idea that past technology demonstrators and other assets associated with the bomber program's genesis likely flew out of there, but for the B-21, "The Ranch"is only likely to be a temporary destination for some testing purposes, just as it was for the B-2 Spirit.
Such a testing effort will not be transient in nature, either. Beyond primary flight testing and eventually moving the new bomber into an operational test and evaluation phase, with a minimum requirement of 100 Raiders, and considering that the aircraft will be far more capable and flexible than a traditional bomber, and will feature entirely new weapons as well, testing is likely to continue at the base for decades following the jet's initial entry into service.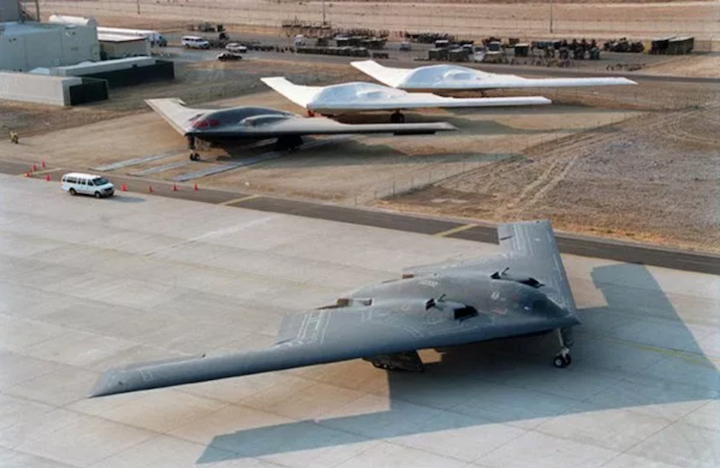 The B-21's planned trials at Edwards Air Force Base is in addition to Northrop Grumman's expansion of its facilities by a million square feet and its workforce by nearly 2,000 people at Plant 42 in Palmdale, California—located just 20 miles to the southwest of Edwards AFB. With the program likely to cost nearly $100B, and possibly much more if the USAF's ends up buying additional units, the B-21 enterprise will be a massive boon for the local "flight test valley" economy.
But the big takeaway here is not just that the B-21 will indeed execute its test program out of Edwards AFB, but that it will be rolling out of the shadows to do so soon, at least according to the 412th Test Wing's boss. And this would make some sense timeline-wise as initial testing of pre-production airframes will likely take nearly half a decade before production can begin. This vibes with the basic timeline as we understand it, in which the B-21 will replace both the B-1B and B-2A in active service, an initiative that will start in the mid 2020s and roll through the middle part of the 2030s.