21.11.2022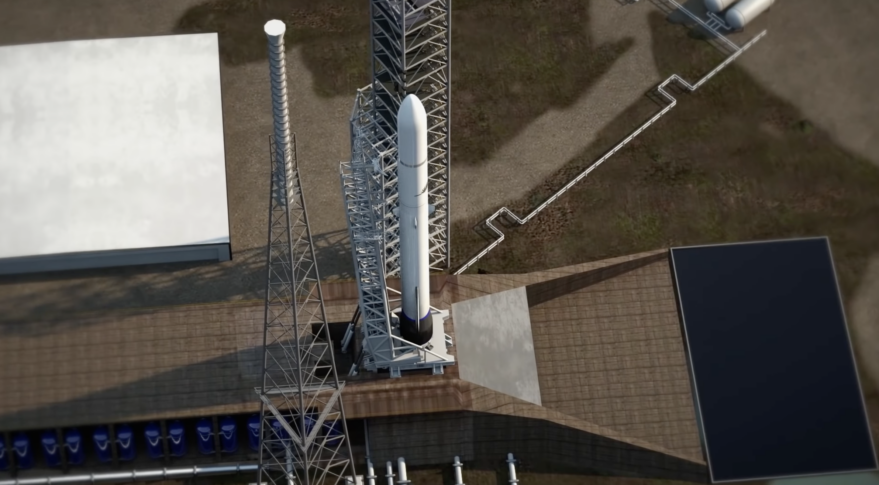 With this new CRADA, the Space Force is signaling it wants to see Blue Origin challenge ULA and SpaceX
WASHINGTON — The U.S. Space Systems Command announced Nov. 18 it signed an agreement with Blue Origin that "paves the way" for the company's New Glenn rocket to compete for national security launch contracts once it completes the required flight certification.
The cooperative research and development (CRADA) agreement does not include any government funding and is largely symbolic, as New Glenn is still in development and Blue Origin has no target date for the first launch.
The National Security Space Launch (NSSL) program requires new entrants to perform at least two successful orbital launches to get certification.
The agreement was signed by Brig. Gen. Stephen Purdy, program executive officer for assured access to space; and Jarrett Jones, senior vice president for New Glenn at Blue Origin.
Purdy said the CRADA "marks the restart of certification activities for Blue Origin's New Glenn that began in 2018 when Blue Origin won a Launch Service Agreement."
Space Systems Command terminated the LSA in December 2020 after Blue Origin lost out to United Launch Alliance and SpaceX in the NSSL Phase 2 launch services competition.
The 2018 LSA agreements awarded to Blue Origin and other companies were public-private partnerships where both parties agreed to invest in rocket development and infrastructure required to compete for national security space launch contracts.
From October 2018 through December 2020, Blue Origin was paid $255.5 million. The original six-year agreement was worth $500 million.
In return for the investment, Blue Origin was required to provide limited rights to data and hardware the companies developed under the agreements.
With this new CRADA, the Space Force is signaling it wants to see Blue Origin challenge ULA and SpaceX when their five-year contracts are up for recompete in 2024. Requests for bids for NSSL Phase 3 could be released some time in 2023.
"This agreement paves the way for Blue Origin to compete for the next NSSL launch service competition and is an example of how we foster competition and leverage industry innovation," said Purdy. "I look forward to Blue Origin completing New Glenn development and competing for the opportunity to win NSSL launch services."
Having more competitors "will help us meet an important national defense imperative to field advanced capabilities in space and get capabilities into the hands of our warfighters faster," he said.
To qualify for NSSL awards, New Glenn "must successfully complete certification flights and provide design and qualification data to enable AATS [assured access to space program office] to conduct its independent verification and validation process," Space Systems Command said.
Jones said Blue Origin "is proud to partner with the Space Force on our journey to become a fully certified National Security Space Launch provider."
Blue Origin in recent months has not commented on when New Glenn is expected to complete development or when it might perform its first launch. The heavylift reusable rocket — first introduced in 2016 — is projected to lift off from Launch Complex 36 at Cape Canaveral in Florida.
The booster will be powered by seven BE-4 engines that Blue Origin developed jointly with ULA. The first two BE-4s were recently delivered to ULA for the company's first Vulcan Centaur launch. ULA's CEO Tory Bruno said the engines so far have performed well and expects to launch Vulcan in the first quarter of 2023.
Blue Origin in 2020 announced plans to manufacture BE-4s and other engines in Huntsville, Alabama.
Quelle: SN
212 Views