26.11.2022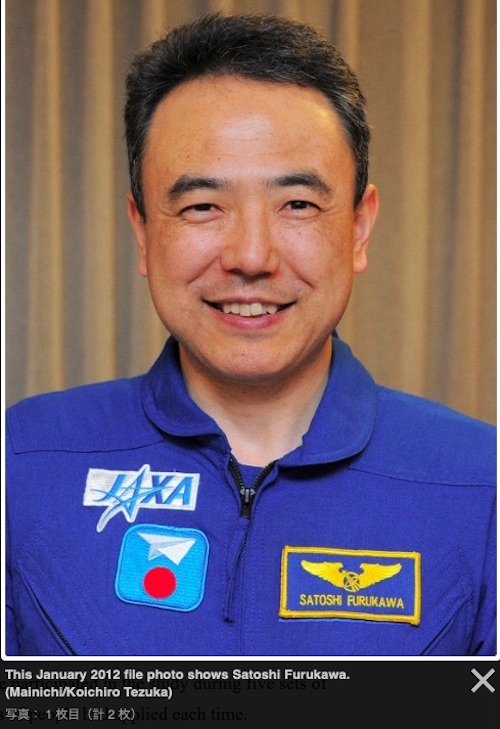 TOKYO -- The Japan Aerospace Exploration Agency (JAXA) reported to authorities on Nov. 25 that research conducted under the supervision of astronaut and medical doctor Satoshi Furukawa was riddled with falsified or fabricated data, the Mainichi Shimbun has learned.
Furukawa is slated for his second long-term stay at the International Space Station in around 2023, but JAXA plans to slap the astronaut and others with disciplinary measures over the wrongdoing.
According to the Japanese space agency and other sources, the research was carried out from 2015 to 2017 by a team directed by Furukawa and two others. They studied how much stress living in a confined space would cause to human bodies with the objective of using the test results for mental health management among astronauts at the space station.
Test subjects were recruited from the public, and they were asked to spend 14 days in a mock space station facility in Tsukuba, Ibaraki Prefecture. The research team looked at the subjects' blood and urine samples and data on their mental states to measure their stress levels. A total of 42 people participated in the study during five sets of experiments, to which thousands of people had applied each time.
A JAXA probe later found multiple misconduct with the research, including creating data without a supervisory researcher and intentionally rewriting evaluations. The study also lacked sufficient assessment methods and adequate research notes, and the credibility of the data wasn't assured.
These wrongdoings were discovered after the experiments had been completed, and since the research was subsequently suspended no papers were published. Based on these circumstances, JAXA deemed that "specific research misconduct" under government-set guidelines for responding to misconduct in research -- fabrication or falsification of data, and plagiarism -- would not apply to Furukawa's team. At the same time, the agency has reported the case to the science ministry and other authorities apparently after taking the facts seriously that general members of the public participated in the project and that the team was unable to produce results despite the research being subsidized by the science ministry.
JAXA is set to apologize to the test subjects and take measures to prevent a recurrence.
Quelle: The Mainichi
102 Views