15.11.2021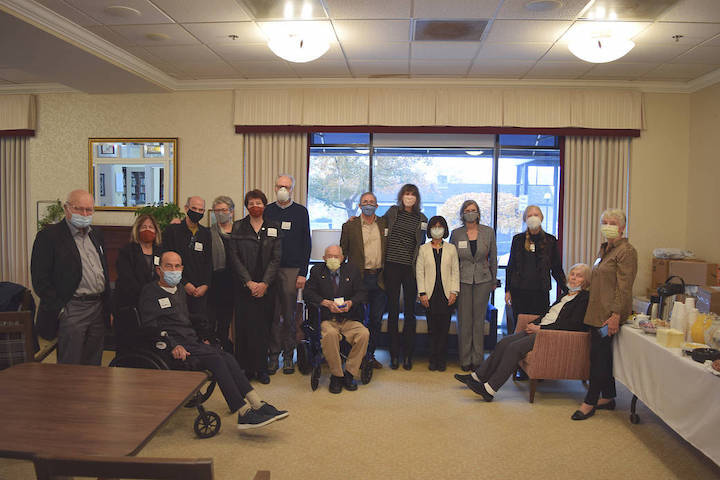 Dr. Eugene Parker, University of Chicago physicist and namesake of NASA's Parker Solar Probe, received the 2020 Crafoord Prize in Astronomy. Dr. Nicky Fox, Director of Heliophysics at NASA and former project scientist for the Parker Solar Probe mission, traveled to Chicago to present him with the prize in person on Wednesday, Nov. 9.
Awarded every three years by the Royal Swedish Academy of Science, the Crafoord Prize promotes basic scientific research in mathematics and astronomy, geosciences, biosciences, and rheumatoid arthritis. It consists of a gold medal and a sum of six million Swedish krona (about $600,000).
The Academy recognized Dr. Parker for his "pioneering and fundamental studies of the solar wind and magnetic fields from stellar to galactic scales." The award was announced on Jan. 30, 2020, but plans to travel to Sweden to accept it were delayed due to the COVID-19 pandemic.
Dr. Parker's landmark 1958 paper predicted the existence of the solar wind, a stream of particles continuously escaping the Sun, confirmed four years later by NASA's Mariner 2 spacecraft. Parker's long career contributed many fundamental discoveries to the field of Heliophysics and in 2018, he became the first person to witness the launch of spacecraft bearing his name.
---
Banner Image: Dr. Parker, seated at center, is surrounded by family and friends as he accepts the 2020 Crafoord Prize in Astronomy. Dr. Nicky Fox, Director of Heliophysics at NASA, is to Dr. Parker's right (image left) wearing a red facemask. Credit: Noah Loh
Quelle: NASA
1106 Views