3.11.2018
Elon Musk captured the world's attention by launching rockets from Cape Canaveral and California air bases. But all along, his company has been trying to realize its own home base by the Mexican border.
The driver stands in the shadow of his ten-wheel dump truck, which sits empty on Boca Chica Beach, deep in South Texas. After working all day at the site, he finally has a moment to relax and snap a picture of the beautiful view over the Gulf of Mexico to send to his wife.
In clumsy but functional Spanish, I ask about the load of dirt that used to be in his truck. Did it go to the SpaceX launch site? There aren't many destinations near this wind-swept beach, so the answer is obvious. Yes, he replies with a sharp grin as he pantomimes a rocket tearing into space with the blade of his hand.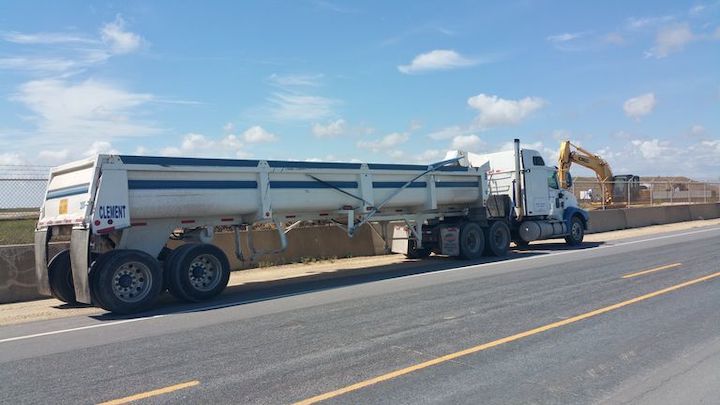 Here is history happening in the most banal way—a load of earth meant to stabilize the ground so that Elon Musk's company can develop and test powerful rockets that will leave that Earth far, far behind. One truck of 14 expected to unload that day as SpaceX completes its mission to bring in 300,000 cubic yards of soil.
The South Texas launch site represents aspects of SpaceX's most ambitious and visionary agenda. Hoping to launch large rockets at a fast cadence, company officials wanted a spaceport that didn't have to vie for launch times. Instead of waiting in line with others at the increasingly busy Cape Canaveral or the government-focused pads at Vandenberg Air Force Base, SpaceX built its own.
Although the first dirt deliveries came in 2016, two years later the fruits of this effort are not immediately apparent. Or impressive. A trapezoidal mound rises behind the facility's fences. It looks more like an ancient burial cairn than a monument of the new space age.
Two Years in Limbo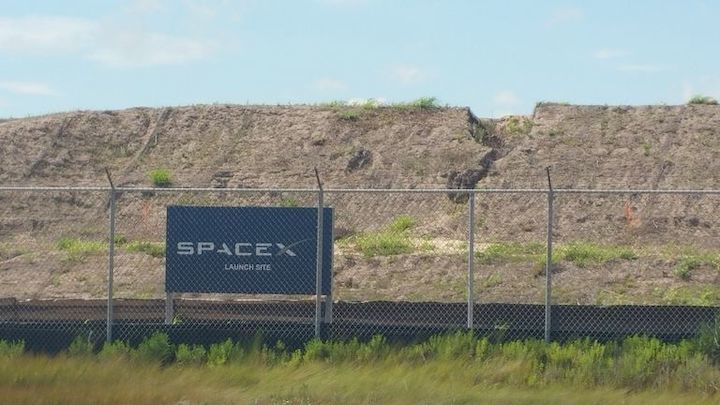 If you want to know what's happening along Route 4, talk to the Border Patrol agents manning the road's single lonely checkpoint. These dirt runs, they say, have only recently restarted. As proof they point to the grass that grows atop parts of the mound.
In 2016, SpaceX was on a hot streak, with crewed capsules and satellites leaving Florida and California and an ambitious timetable to launch large rockets that could reach Mars. But then a rocket exploded on the launchpad in Florida, destroying the payload and damaging the pad.
In response, the company refocused its efforts on returning to flight and, soon after, fulfilling the NASA contract to deliver astronauts to the International Space Station. This led to two years of limbo in Texas. (SpaceX's strategy of cleverly using its existing programs to speed the engineering of future projects has worked very well. But when a delay hits one, the effects ripple through the system, and other timelines suffer along with it.)
SpaceX now says it is on track for testing a new, giant Big Falcon Rocket in 2019. According to company officials, "initial hop tests will be similar to those of SpaceX's [test lander] Grasshopper and Falcon 9 development programs" that took place at SpaceX's facilities in McGregor, Texas, in 2012 and 2013. Those tests readied the rocket's second stage for takeoffs and also for the company's groundbreaking controlled landings and rocket reuse—something the BFR must do on a much larger scale.
SpaceX officials say that McGregor and the new South Texas site both will be involved in the BFR development, which makes sense given the capability to test the Raptor engines at McGregor. The company can complete hop tests with the Big Falcon in South Texas that are higher in altitude than ever attempted with Grasshopper or Falcon 9.
Signs on the Beach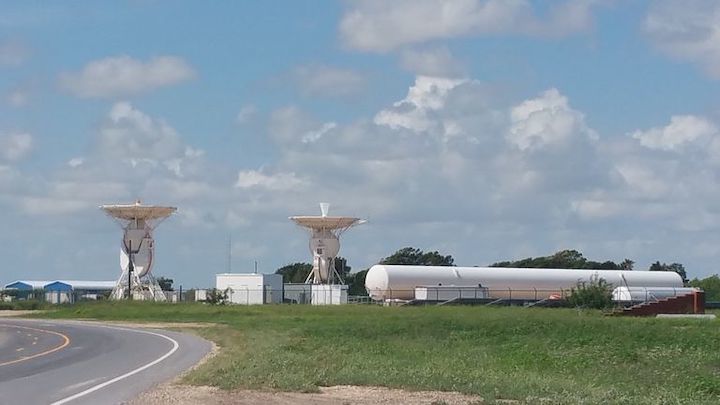 Up the road from the beach, another SpaceX project grows behind chain link. One area has enough rows of solar panels to generate more than 600 kilowatts. Nearby, a pair of workers slather white paint on a cylinder that must measure hundreds of feet long. It appears to be a cryogenic fuel-storage tank. The white color deflects light and helps keep fuel or oxidizers cool, even under the hot Texan sun.
A shout over the fence to the painters confirms this is a tank. It also earns a visit from guards who arrive abruptly in a white security truck. "Private property," the guard says, still on the near side of polite, since no trespassing is actually occurring. The white truck follows me until I drive past the last of the SpaceX facilities on Route 4.
A follow-up query sent to SpaceX the next day identifies the tank as part of the test equipment needed for BFR. The enormity of the tanks—95,000 gallons of liquid oxygen and 80,000 gallons of methane—reflect the size of the rocket that will be tested here. "SpaceX has now received the final major ground system tank needed to support initial test flights of the Big Falcon Spaceship," says SpaceX spokesman Sean Pitt. "The ongoing construction of our launchpad in South Texas is proceeding well."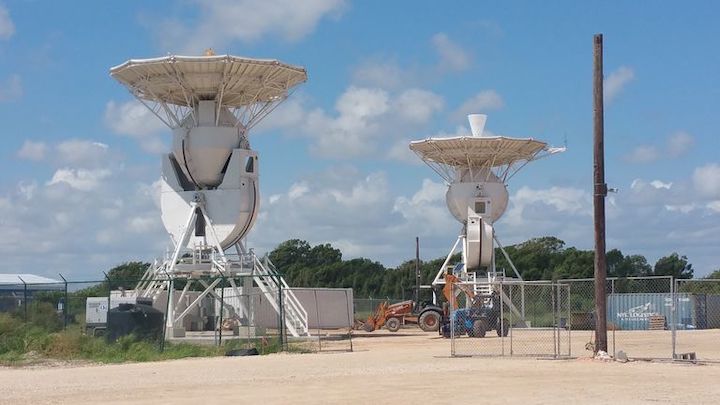 Just up the road from the launchpad (and a safe distance from any potential pad explosion), SpaceX also installed a pair of 30-foot parabolic antennas. These are S-band tracking stations, veterans of space shuttle launches. SpaceX relocated then from Kennedy Space Center and says the dishes will track crewed Dragon flights from Florida that are expected to take place next year, as well as the BFR testing.
SpaceX has not yet made a final decision on where orbital flights will occur with BFR. In January, SpaceX president Gwynne Shotwell acknowledged that much more work would need to be done to make the Texas test site into a full-fledged launch center. SpaceX's plan is to have Falcon Heavy launches from Florida supply funds to develop BFR, shifting the South Texas spaceport's use farther into the future.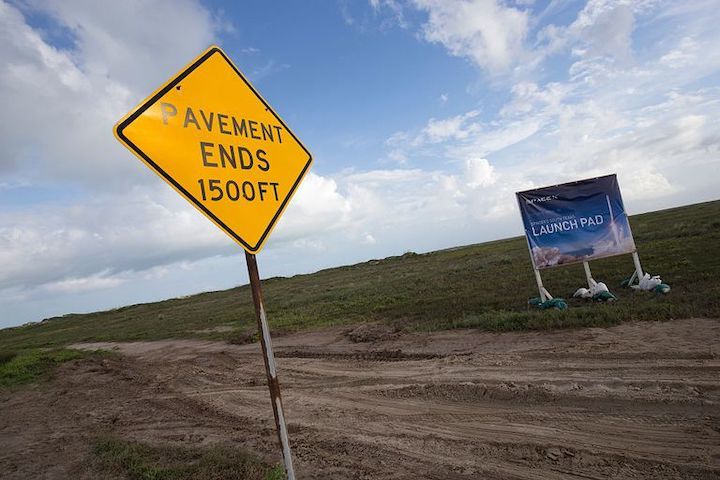 Still, there is progress. The dirt mound grows. The trucks continue their repetitive crawl along Route 4. And although there's nothing yet for the new antennas to track, their appearance is a welcome sign of things to come—whatever those things turn out to be.
Quelle: PM
2986 Views