5.11.2022
"A resilient, ready and combat capable Space Force is indispensable to deterrence today, tomorrow and every day after that," the new Chief of Space Operations Gen. Chance Saltzman said today. "And in the worst case, if deterrence fails, the Space Force will be an indispensable component of our joint force at war."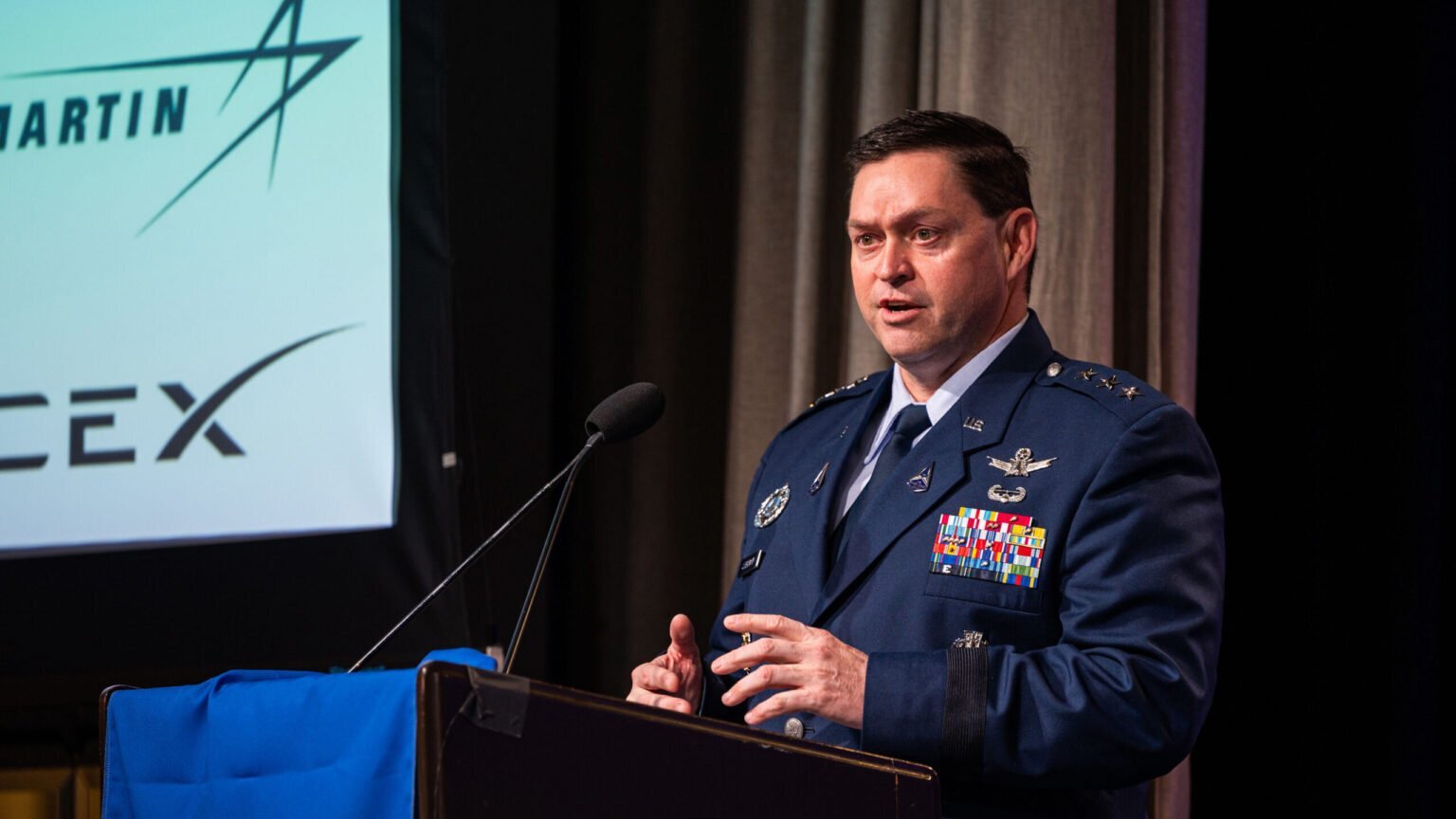 WASHINGTON — Leadership of the Space Force, the US military's newest service branch, changed hands for the first time today as Gen. Chance Saltzman became the second-ever chief of space operations, succeeding Gen. Jay Raymond.
In a speech shortly after becoming the Space Force's top officer, Saltzman vowed to provide servicemembers — who are known as Guardians — the resources, training and tools needed to "unlock [their] massive potential."
"The world is becoming an increasingly dangerous place and preserving US national security interest in space is growing harder every day," Saltzman said. "Without the space capabilities you're designing, building, protecting and operating, the joint force will not be capable of accomplishing its missions.
"A resilient, ready and combat capable Space Force is indispensable to deterrence today, tomorrow and every day after that. And in the worst case, if deterrence fails, the Space Force will be an indispensable component of our joint force at war."
The change of command took place during a ceremony at Joint Base Andrews, Md., and was attended by Defense Secretary Lloyd Austin, Chairman of the Joint Chiefs of Staff Gen. Mark Milley, and Air Force Secretary Frank Kendall, alongside other Space Force leaders.
Saltzman was nominated to serve as CSO in July after emerging as Raymond's preferred choice for the job. In 2017, after a career in the Air Force specializing in space but also touching on cyber, intelligence and nuclear operations, he was tapped by Gen. David Goldfein, then the Air Force's chief of staff, to oversee the service's multi-domain command and control effort — which laid the foundation for the US military's concept for Joint All Domain Command and Control (JADC2).
In 2020, he transferred to the Space Force as the Deputy Chief of Space Operations for Operations, Cyber, and Nuclear.
Raymond is retiring after 38 years of service, first in the Air Force, where he spent his early years working in space and intercontinental ballistic missile operations. His later career was marked by a series of "firsts"— taking command of the newly-reestablished US Space Command in 2019, then becoming the first person to be sworn in as a member of the Space Force, as well as its top leader, in January 2020.
As chief of space operations, Raymond ushered the service through its infancy, from its establishment by then-President Donald Trump in December 2019 through the transition to the Biden administration in 2021. Over the past three years, the Space Force has grown to 15,000 servicemembers and civilians, put forward its first budget request in 2021, and adopted a new uniform and service song.
He also won an important battle for the Space Force, getting the service status as integrator or all space systems requirements, which will allow it to have a say in Army, Navy, Air Force and National Reconnaissance Office space programs.
At times, Raymond served as the Space Force's ambassador to a skeptical public, appearing on television shows such as "Good Morning America" and "The Daily Show" to explain the service's mission and distance it from the buffoonish portrayal as seen on Netflix's satirical "Space Force" series.
"We've got some education to do for the average Americans on just how reliant their lives are on space capabilities," Raymond told Time Magazine in 2020.
Through it all, Raymond stayed on message: Space had become a "warfighting domain," he would often say, and the US military needed a standalone service focused on emerging space-based threats posed by China and Russia.
In a speech at today's ceremony, Kendall said that Raymond had stood up a new service "without the preparation time that [he] had intended or hoped for," making "incredible progress" in establishing the Space Force as a lean organization "without anywhere near the resources associated with a traditional American military service."
Austin lauded Raymond for launching the military's first new service branch in over 70 years, noting that Raymond "laid the foundations for the culture and the traditions that will define the service for decades to come."
"He did all of that, and he made it look easy," Austin said.
Quelle: BREAKING DEFENSE
121 Views