19.08.2022
When an asteroid slammed into what is now the Gulf of Mexico 66 million years ago, wiping out the dinosaurs, did it have a companion?
Was Earth bombarded on that terrible day by more than one space rock?
The discovery of what seems to be a second impact crater on the other side of the Atlantic, of a very similar age, is raising these questions.
It's not as big as the one we know at Chicxulub in Mexico, but still it speaks to a catastrophic event.
Dubbed Nadir Crater, the new feature sits more than 300m below the seabed, some 400km off the coast of Guinea, west Africa.
With a diameter of 8.5km, it's likely the asteroid that created it was a little under half a kilometre across.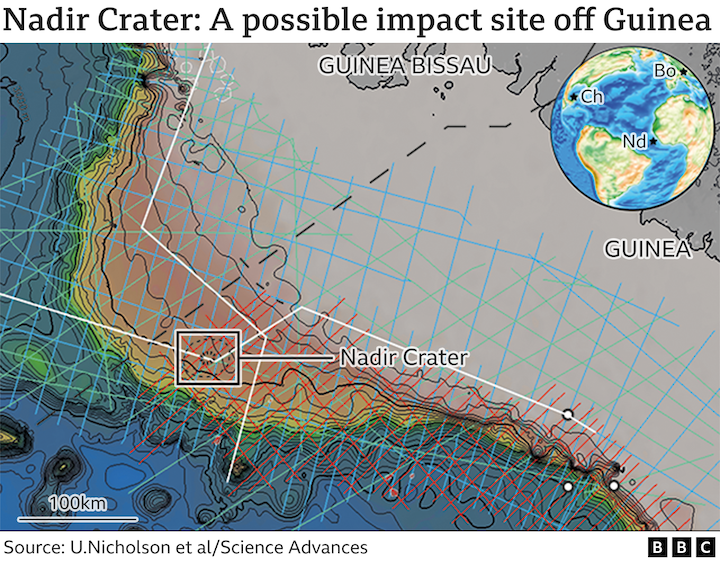 The hidden depression was identified by Dr Uisdean Nicholson from Heriot-Watt University, Edinburgh, UK.
He'd been analysing seismic survey data, looking for somewhere to drill, to better understand past climatic changes on Earth.
Such surveys, frequently obtained by oil and gas prospectors, record the different layers of rock and sediment underground, often to a depth of several kilometres.
"These surveys are kind of like an ultrasound of Earth. I've spent probably the last 20 years interpreting them, but I've never seen anything like this," he told BBC News.
"Nadir's shape is diagnostic of an asteroid impact. It's got a raised rim surrounding a central uplift area, and then layers of debris that extend outwards."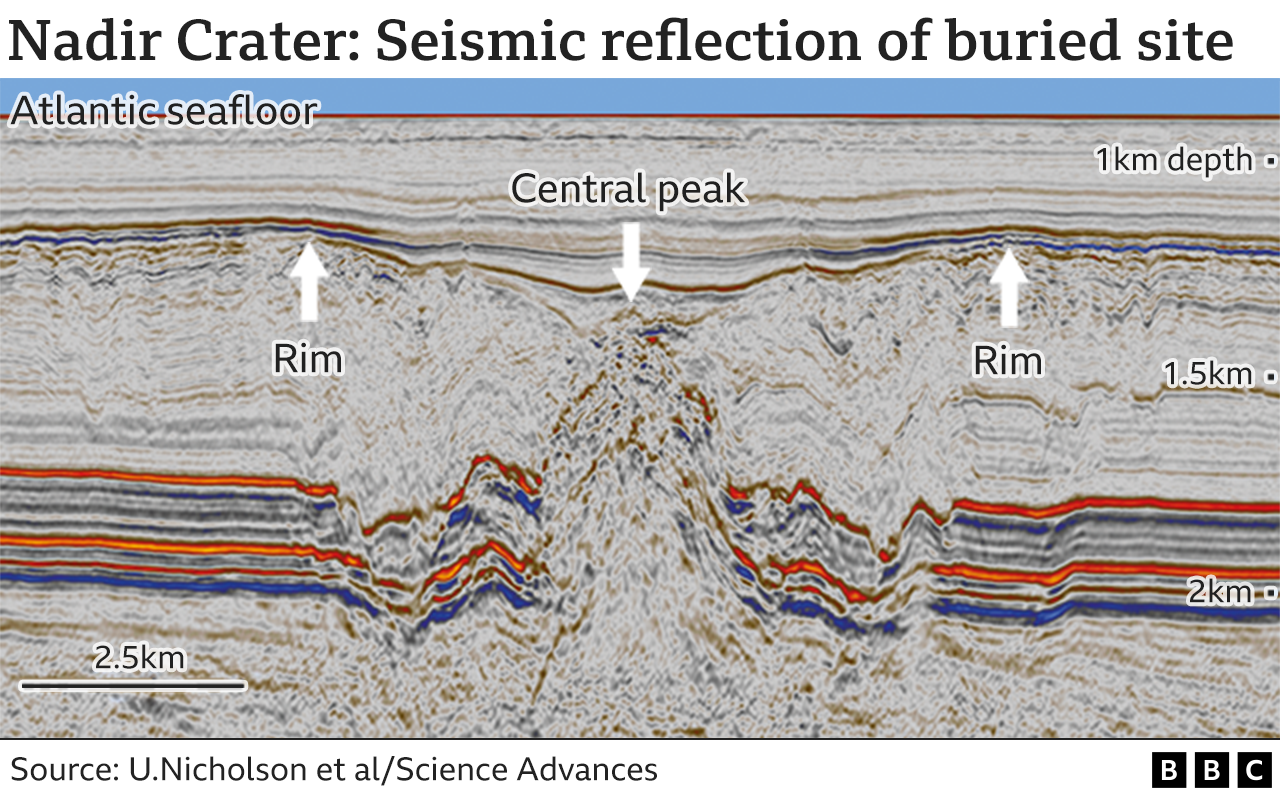 311 Views