11.01.2021
FCC grants permission for polar launch of Starlink satellites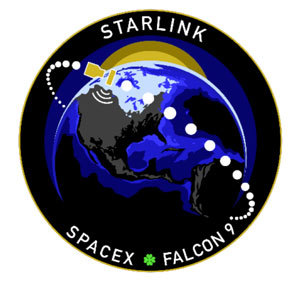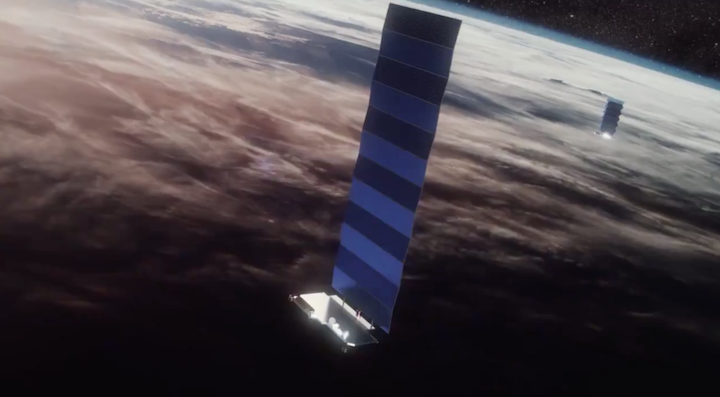 WASHINGTON — The Federal Communications Commission will allow SpaceX to launch 10 Starlink satellites into polar orbit on an upcoming mission, but deferred a decision on a much broader modification of SpaceX's license.
In an order published Jan. 8, the FCC granted SpaceX permission to launch 10 Starlink satellites into a 560-kilometer orbit with an inclination of 97.6 degrees. Those satellites will launch on a Falcon 9 no earlier than Jan. 14 as part of Transporter-1, a dedicated smallsat rideshare mission.
SpaceX had been lobbying the FCC for weeks for permission to launch Starlink satellites into a polar orbital plane as the FCC considers a modification of the company's license to lower the orbits of satellites originally authorized for higher altitudes. That included a Nov. 17 request to launch 58 satellites into a single polar orbital plane, citing "an opportunity for a polar launch in December" that it did not identify.
In a Jan. 5 filing with the FCC, SpaceX said it spoke with FCC officials the previous day about this request. "SpaceX confirmed that if it receives the proper authorization, its forthcoming Transporter-1 mission will include 10 Starlink satellites targeted for operation in polar orbits," the company stated.
SpaceX argued in filings that adding at least some satellites into polar orbits would allow it to begin service in Alaska, which is not in the coverage area of existing Starlink satellites launched into mid-inclination orbits. The company said in its November filing that "launching to polar orbits will enable SpaceX to bring the same high-quality broadband service to the most remote areas of Alaska that other Americans have come to depend upon, especially as the pandemic limits opportunities for in-person contact."
Other satellite operators opposed the move. In a Nov. 19 filing, Viasat said that "commercial expediency" was not a sufficient reason for the FCC to grant SpaceX permission for launching satellites into polar orbit, raising concerns about the reliability of Starlink satellites and the orbital debris hazards they pose.
The FCC, in its order, concluded that allowing SpaceX to launch the 10 Starlink satellites into polar orbits was in the public interest. "We find that partial grant of ten satellites will facilitate continued development and testing of SpaceX's broadband service in high latitude geographic areas in the immediate term pending later action to address arguments in the record as to both grant of the modification as a whole and the full subset of polar orbit satellites," the order stated.
It rejected Viasat's opposition to the request, stating that allowing the 10 satellites "does not present concerns in connection with the issues raised by commenters." That included orbital debris concerns about failed Starlink satellites. "We conclude that the addition of these ten satellites is unlikely to have any significant incremental effect on the operations of other satellites in the relevant orbital altitudes," the order stated.
The FCC, though, deferred a decision on SpaceX's overall license modification request to lower the orbits of those satellites. In the order, the FCC didn't state when it expected to rule on the full request.
Quelle: SN
----
Update: 16.01.2021
.
Weather looks good for SpaceX's next Starlink launch from Kennedy Space Center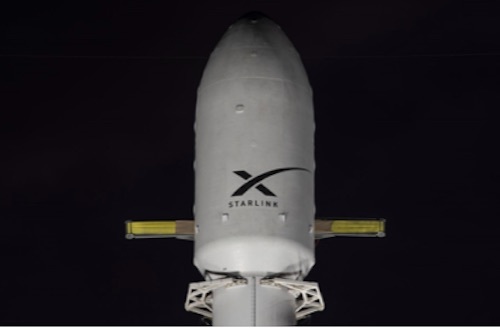 Conditions around Kennedy Space Center should be favorable for SpaceX's scheduled launch of a Falcon 9 rocket with Starlink internet satellites early next week, the Space Force said Friday.
Weather for the 8:45 a.m. Monday liftoff, the opening of a six-minute window at pad 39A, was calculated at 70% "go" by the Space Coast-based 45th Weather Squadron. Thick and cumulus clouds were listed as the main concerns.
"On Monday, moisture from a low pressure system east of the Cape will inundate the area, causing an increase in cloud cover that tapers off through the day as the low moves further northeast," forecasters said. "This will lead to broken low-topped cumulus and stratocumulus that will remain through the launch window."
What's inside the next launch?
Packed inside the 230-foot rocket's fairing will be about 60 Starlink internet satellites slated to join nearly 1,000 others already in low-Earth orbit. Monday will mark the company's 17th launch for the constellation, which will need dozens more flights to fulfill the goal of worldwide, space-based broadband coverage.
SpaceX late last year began expanding eligibility for public testing of the network, which runs $99 a month after $499 for equipment like the satellite dish and wireless router. Coverage is currently limited to the higher latitudes like Washington state, Montana, Michigan, and parts of Canada.
At Cape Canaveral Space Force Station's Launch Complex 40, meanwhile, SpaceX is also targeting Thursday for another Falcon 9 launch. Transporter-1, a "rideshare" mission with dozens of different payloads, is scheduled to launch around 9:30 a.m.
Launch Monday, Jan. 18
Rocket: SpaceX Falcon 9
Mission: Starlink internet satellites (17th)
Launch Time: 8:45 a.m.
Launch Window: To 8:51 a.m.
Launch Pad: 39A at Kennedy Space Center
Weather: 70% "go"
Quelle: Florida Today
----
Update: 18.01.2021
.
SpaceX will launch its 1st Starlink satellites of 2021 on Tuesday. Here's how to watch.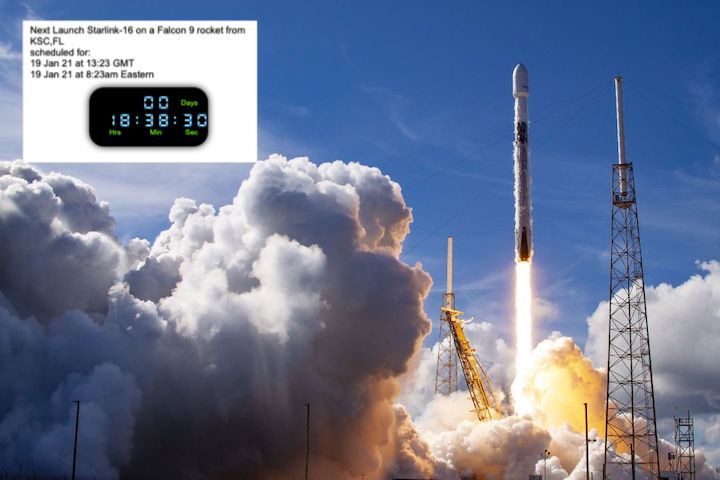 Editor's note: SpaceX has postponed the launch of its first Starlink mission of 2021 until Tuesday, Jan. 19, at 8:23 a.m. EST (1323 GMT) due to bad weather conditions at sea for its Falcon 9 rocket's landing.
CAPE CANAVERAL, Fla. — SpaceX will launch its first batch of Starlink satellites in 2021 on Monday (Jan. 18) to expand the company's growing megaconstellation and you can watch the action live online.
The Hawthorne, California-based company will loft 60 Starlink internet satellites on its workhorse Falcon 9 rocket from NASA's historic Pad 39A here at Kennedy Space Center in Florida at 8:45 a.m. EDT (1422 GMT).
You can watch the launch live here and on the Space.com homepage, courtesy of SpaceX, beginning about 15 minutes before liftoff. You can also watch the launch directly via SpaceX.
It was also the company's busiest launch year to date, with a record 26 flights, smashing the previous record of 18 set in 2018. This year SpaceX has even bigger ambitions, as the company plans to launch 40 rockets between its California and Florida launch sites.
Following liftoff on Monday, the Falcon 9's first stage is expected to land on SpaceX's drone ship, "Just Read the Instructions" in the Atlantic Ocean. (SpaceX's main drone ship, "Of Course I Still Love You," is undergoing maintenance before it returns to service following a busy year.) If successful, the landing will mark the 72nd recovery of a first stage booster for the California-based rocket manufacturer.
The rocket featured in this launch will be another record-setting booster. Known as B1051, this flight proven booster will embark on its eighth flight — the first of SpaceX's fleet to do so. It will also mark one of SpaceX's shortest turnaround times between flights as this particular last flew just over a month ago.
To date, B1051 has carried an assortment of payloads, including an uncrewed Crew Dragon spacecraft to the International Space Station as part of a 2019 flight test, followed by a trio of Earth-observing satellites for Canada as well as four different Starlink missions. Most recently, it carried a 15,432-lb. (7,000 kilograms) satellite into orbit for Sirius XM, that will beam down content to Sirius subscribers across the U.S., Canada and the Caribbean.
SpaceX created its Starlink internet program to connect users around the globe and provide reliable and affordable internet service, mainly to remote and rural areas. By using a small terminal (no larger than a laptop), users on the ground will be able to connect to the ever-growing network. SpaceX founder and CEO Elon Musk has said that the company needs to launch between 500 and 800 satellites in order to begin rolling out service.
To date, SpaceX has launched more than 1,000 of the internet-beaming satellites into orbit, in an effort to fill out its planned initial constellation of 1,440 spacecraft. SpaceX has already begun beta-testing its space-based internet service, and the initial testing phase has shown that the service is reliable.
The phase is going so well that SpaceX has even started to offer users in the U.K. to help in the beta-testing. The company received a license to start operating in the U.K. last year, thanks to local telecoms regulator Ofcom.
Flight milestones
Monday's launch marks the 102nd flight overall for SpaceX's workhorse two-stage Falcon 9 rocket, as well as the 51st reflight of a Falcon 9 rocket since the company began recovering boosters in 2015.
Over the past five years, the company has honed its recovery efforts, while continuing to prove Falcon 9's reliability. Flying previously flown boosters has now become commonplace for SpaceX, and has allowed the company to launch its rockets at a record pace.
To date, SpaceX has successfully landed its first-stage boosters 71 times. Now that the company has two fully operational drone-ship landing platforms — "Of Course I Still Love You" and "Just Read the Instructions" — in Florida, it's able to launch (and land) more rockets. The newer drone ship on the block, "Just Read the Instructions," is already at the recovery zone waiting for its turn to catch B1051 when it returns to Earth on Monday.
SpaceX is expected to continue its tradition of recovering the Falcon 9's payload fairing, or nose cone, on this flight. The company has two net-equipped boats — called GO Ms. Tree and GO Ms. Chief — that it uses to snag the fairings as they fall back to Earth in two pieces.
Each piece of the clamshell-like hardware, which cost approximately $6 million combined, is outfitted with software that navigates it to the recovery zone, and a parachute system that lets them gently land in the ocean or the outstretched net of GO Ms. Tree and GO Ms. Chief.
The boats are also able to scoop the fairings up out of the water as making a midair catch is tricky and dependent upon several factors, like weather and winds. Typically the team decides whether it will catch or scoop the day of launch. And those recovery efforts take place roughly 45 minutes after liftoff.
Currently, weather is 70% go for the launch opportunity on Monday, with the only weather concerns being the potential for cumulus clouds over the launch site. There is a backup launch time on Tuesday if need be. The launch weather that day looks even better, with a 90% chance of favorable launch conditions.
If everything goes as planned, this could mark the first of two SpaceX launches from Florida this week. The Hawthorne, California based company is planning to launch a rideshare mission on Thursday (Jan. 21). And could cap off the month with another Starlink mission.
Quelle: SC
----
Update: 20.01.2021
-
SpaceX's 16th Starlink v1.0 mission and 17th Starlink launch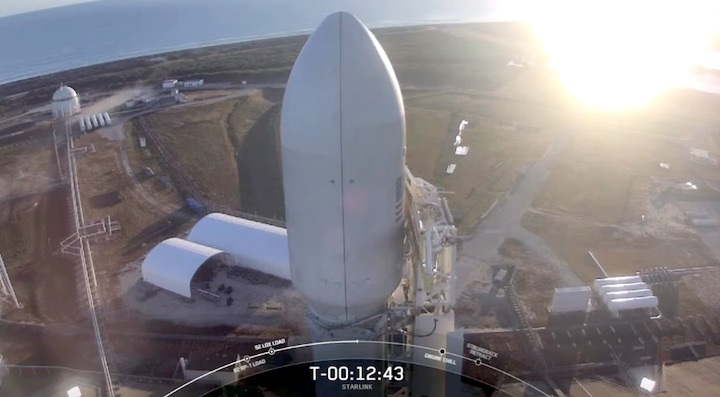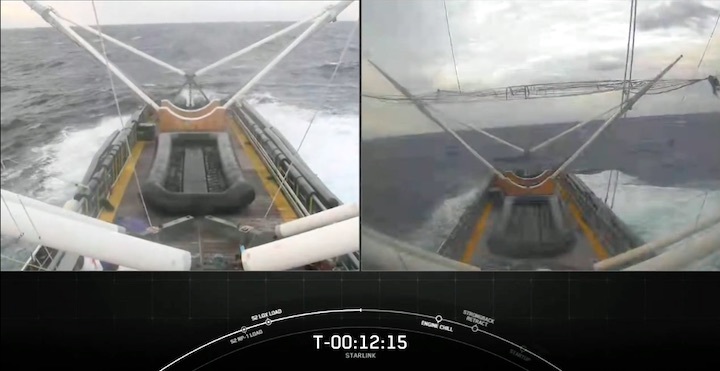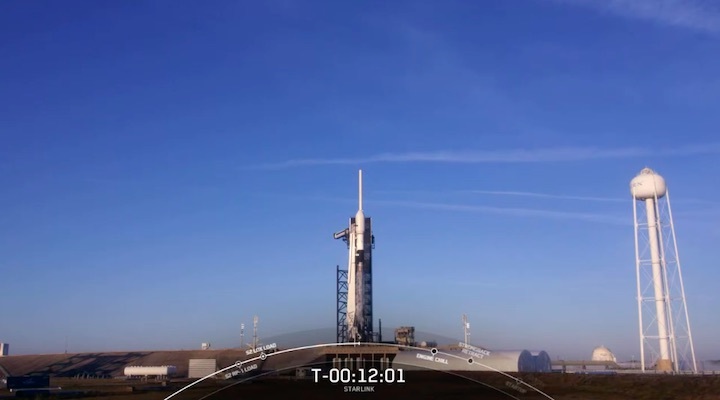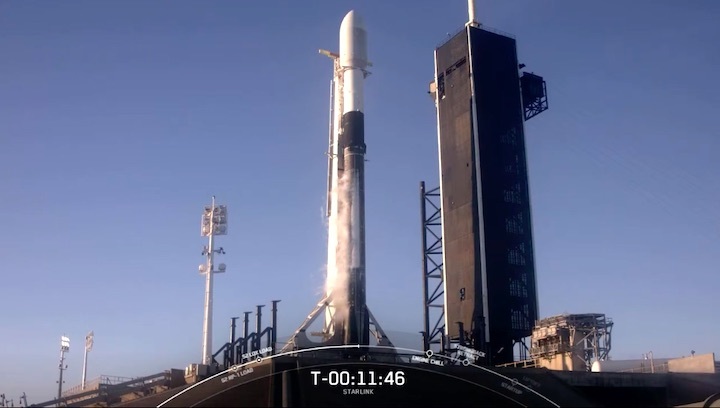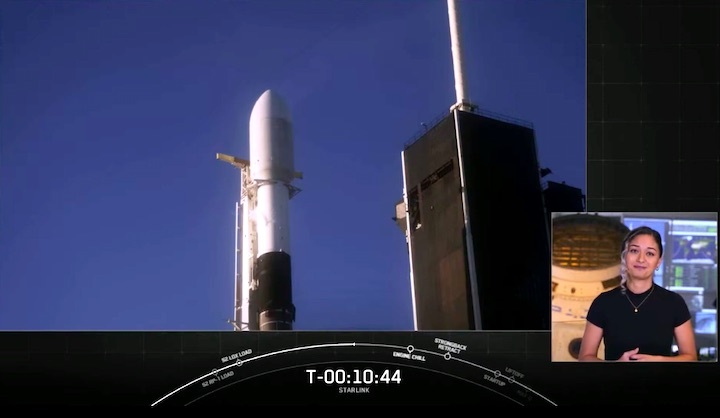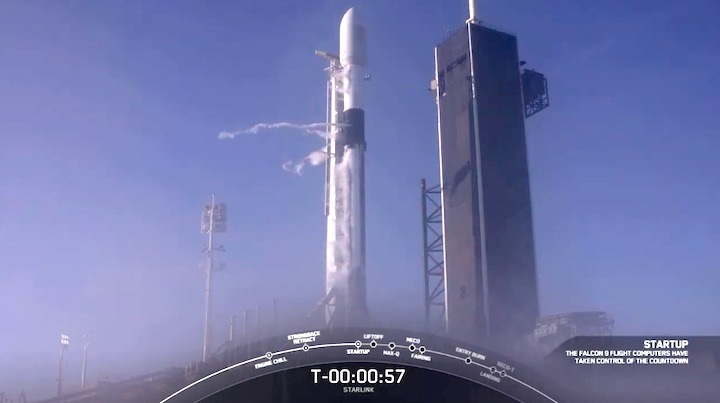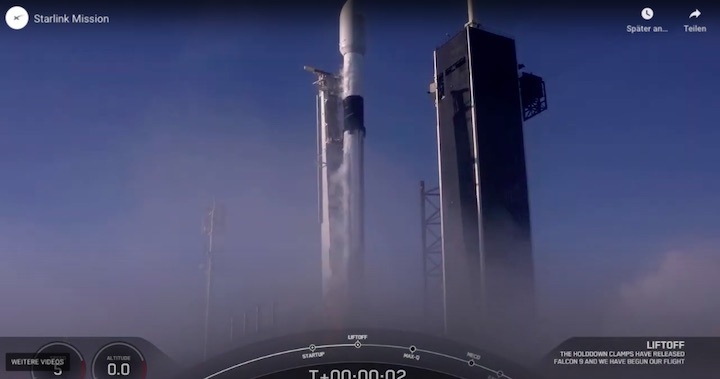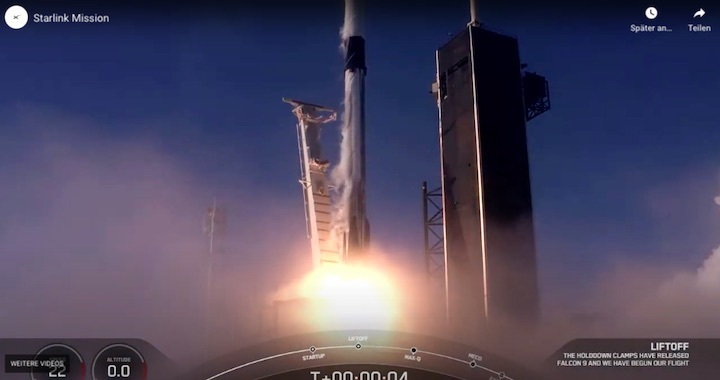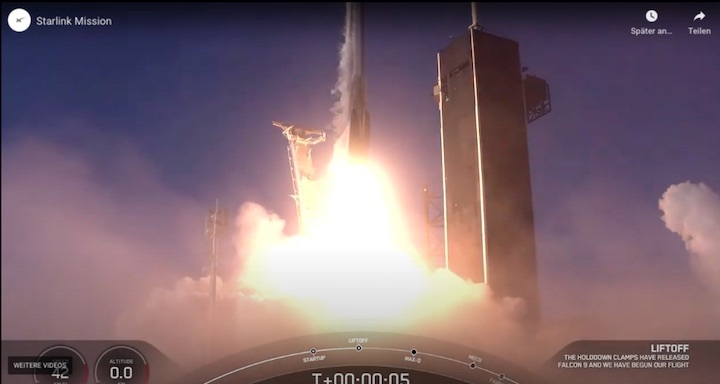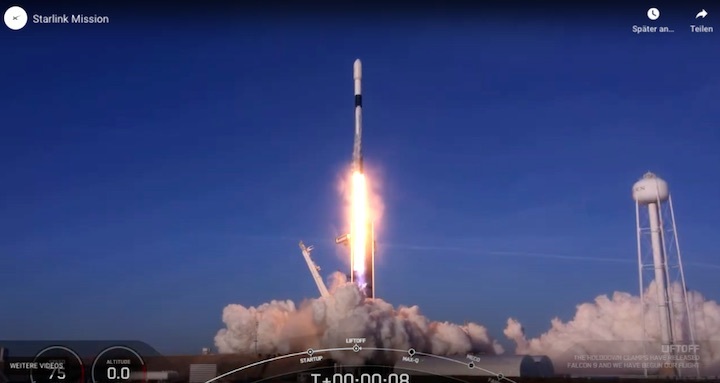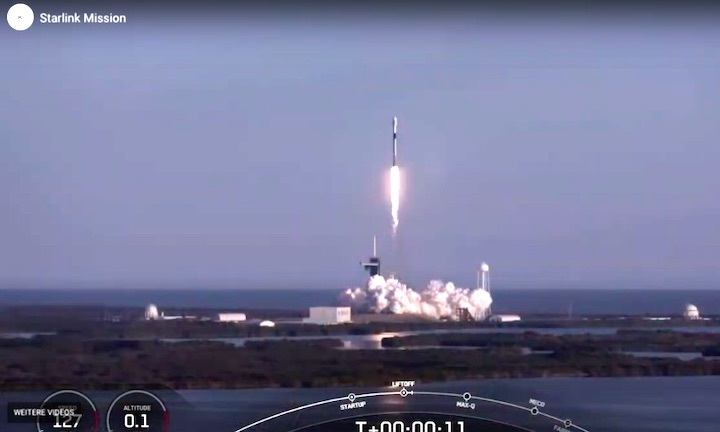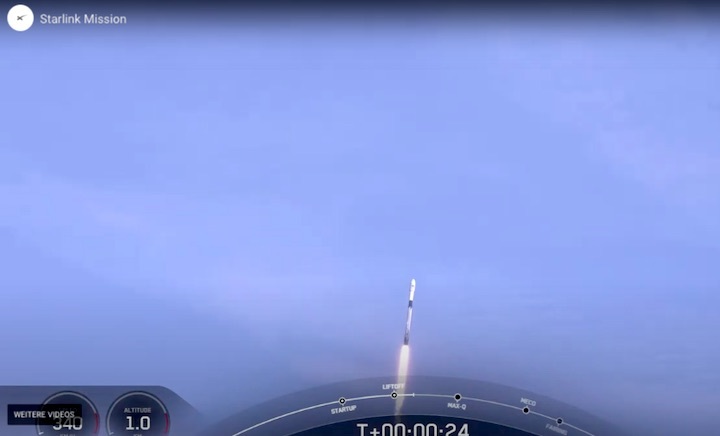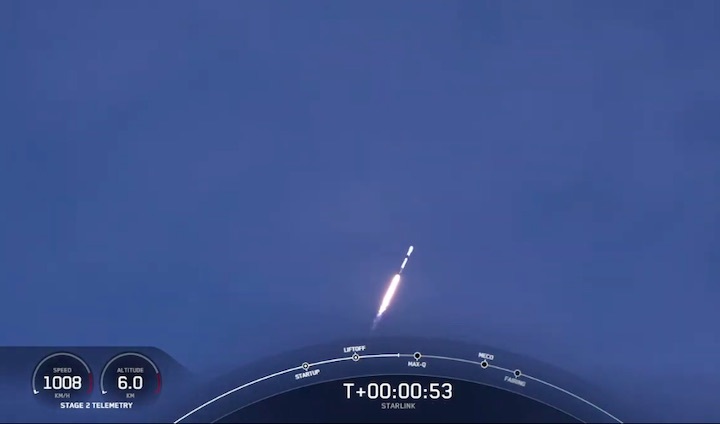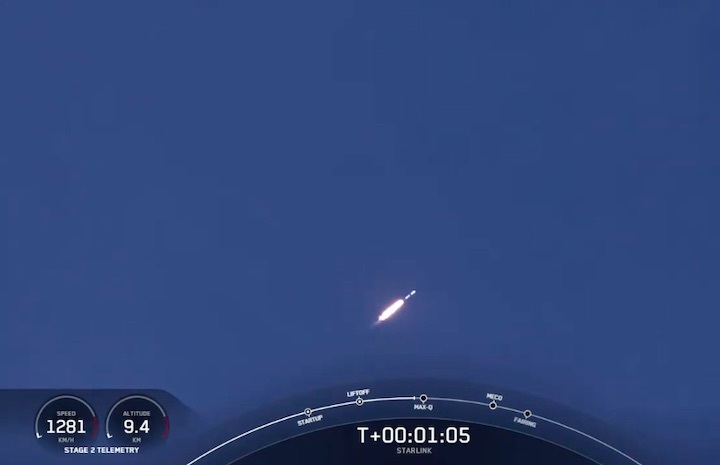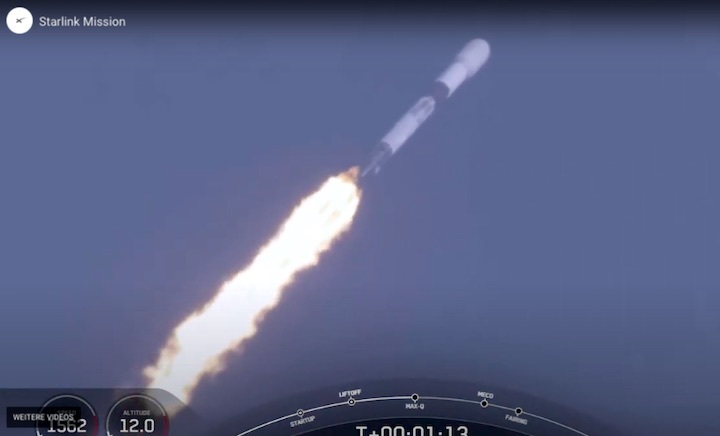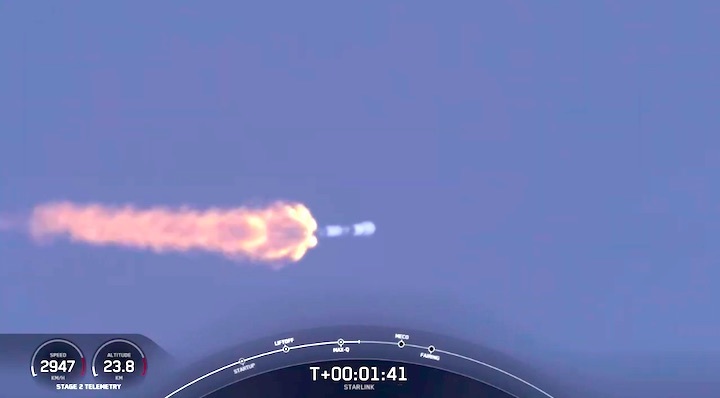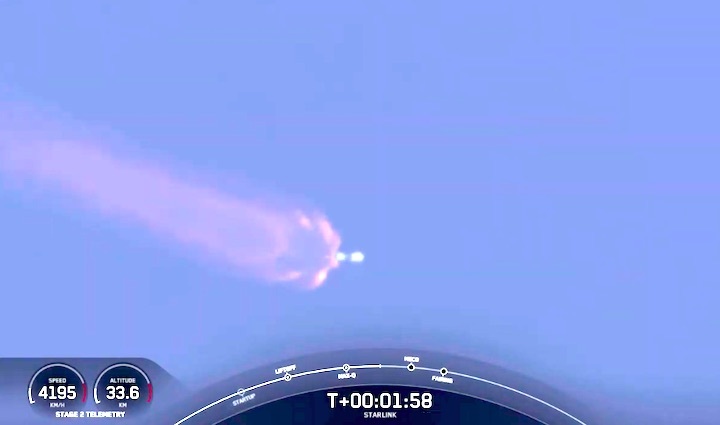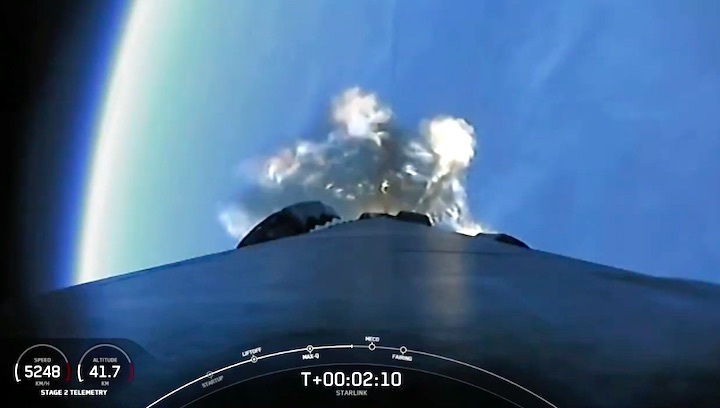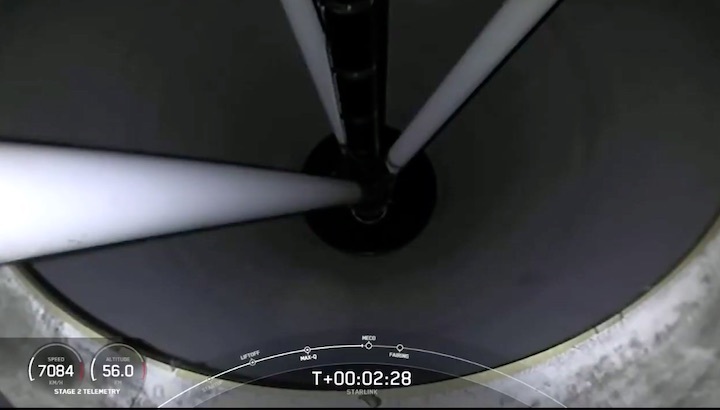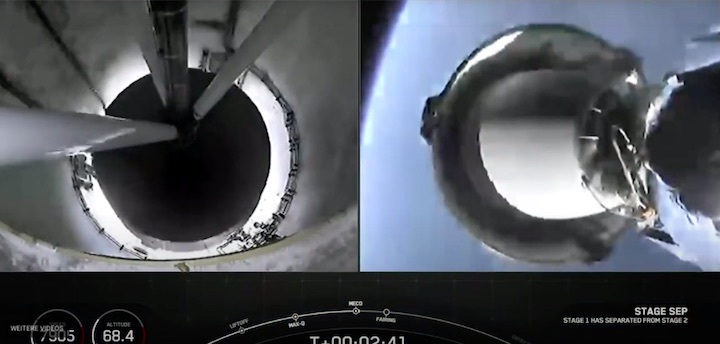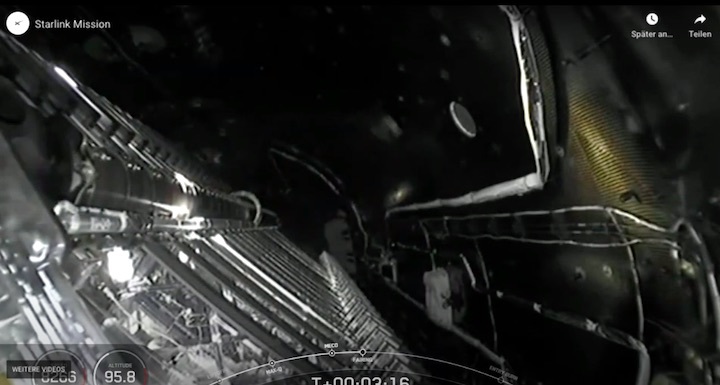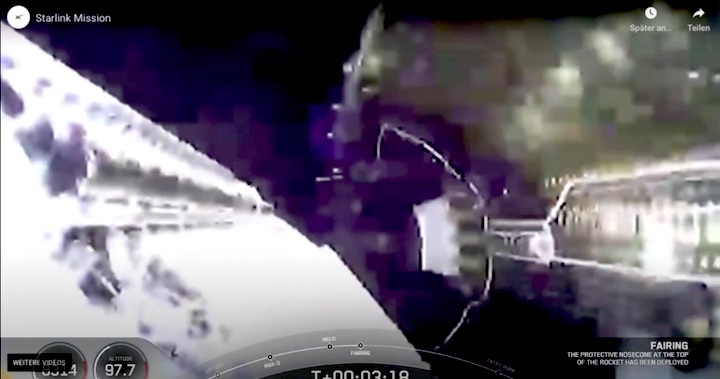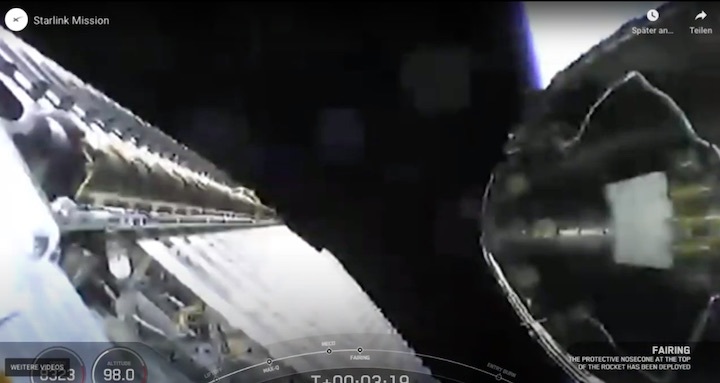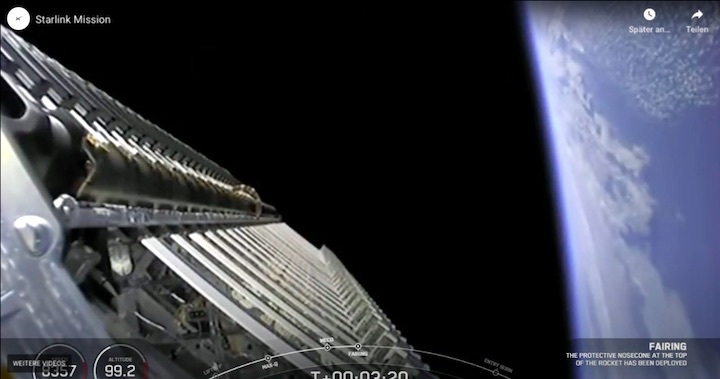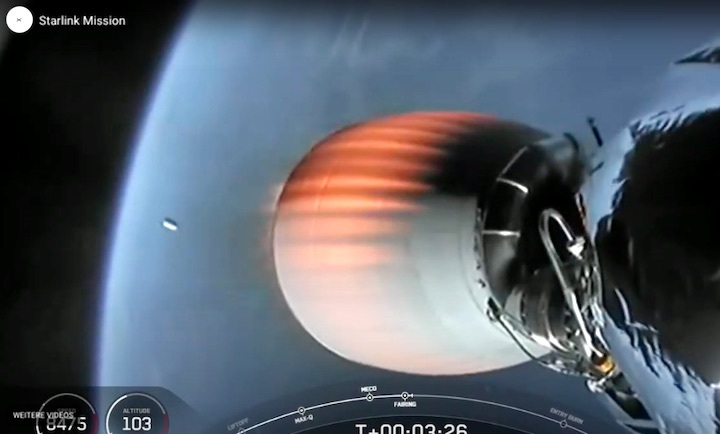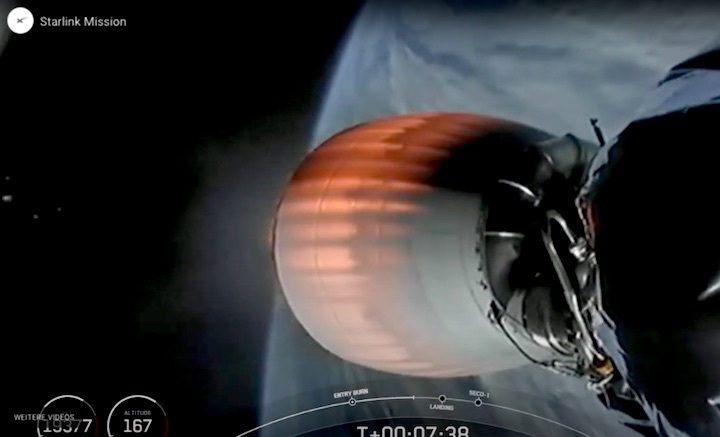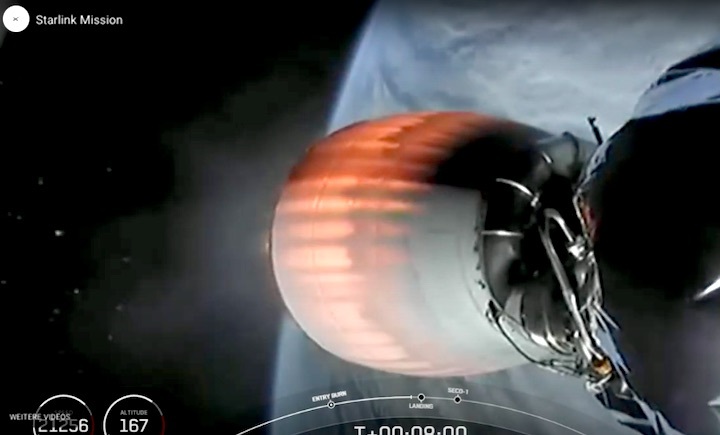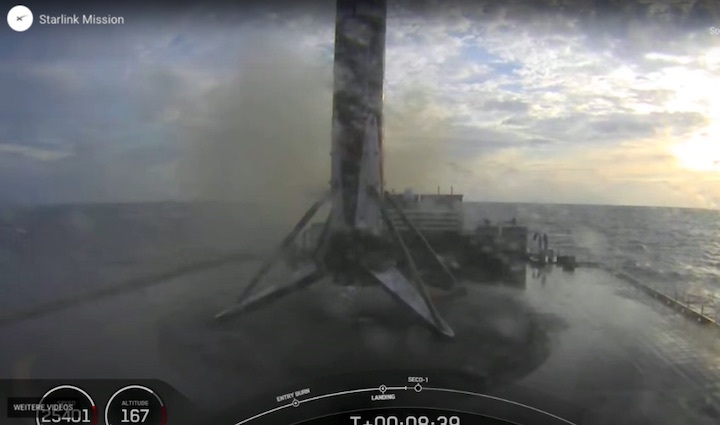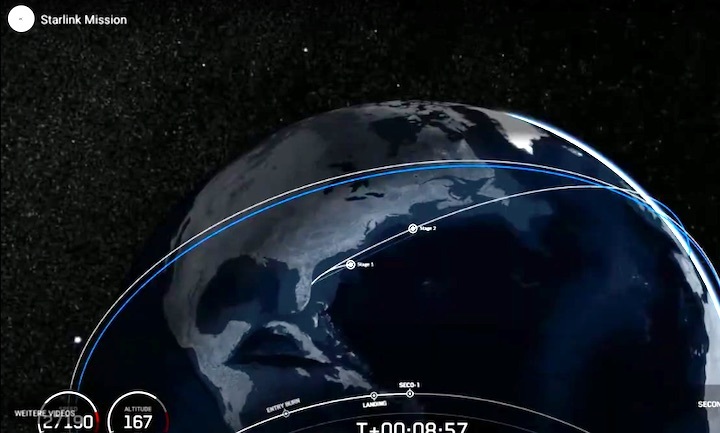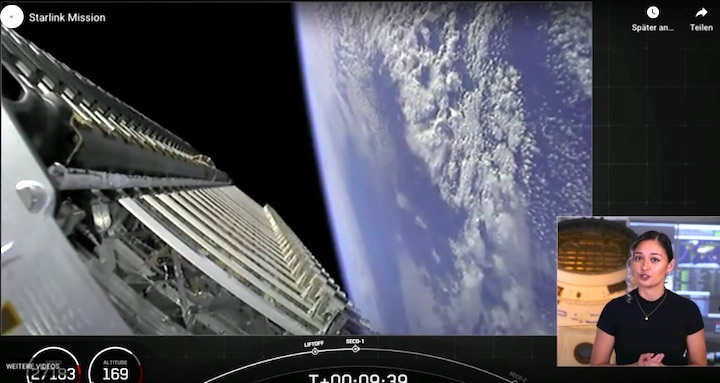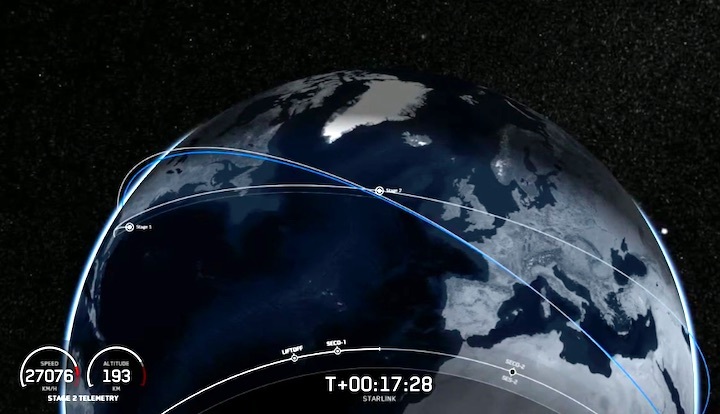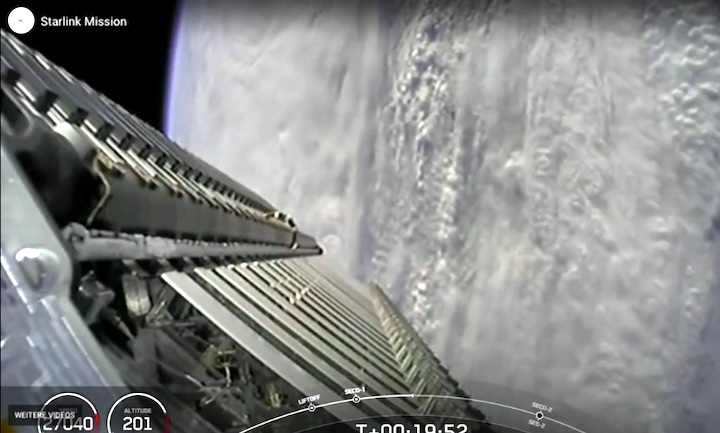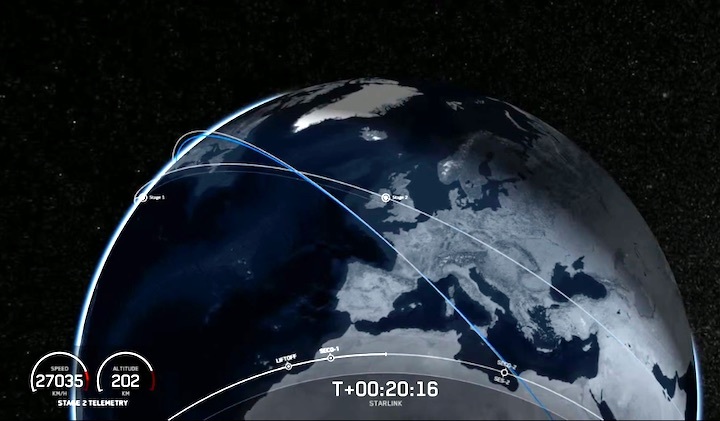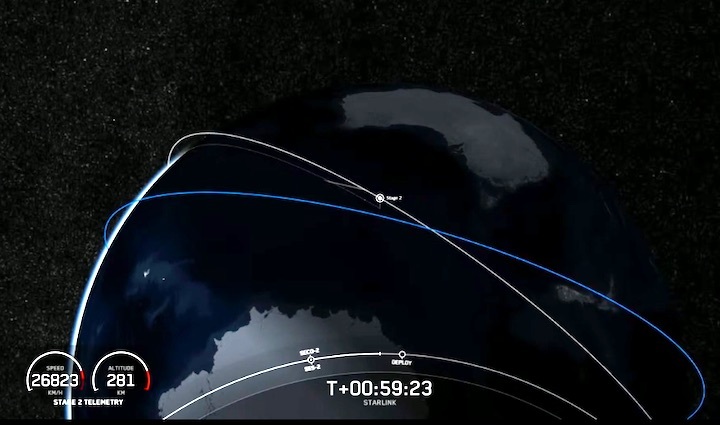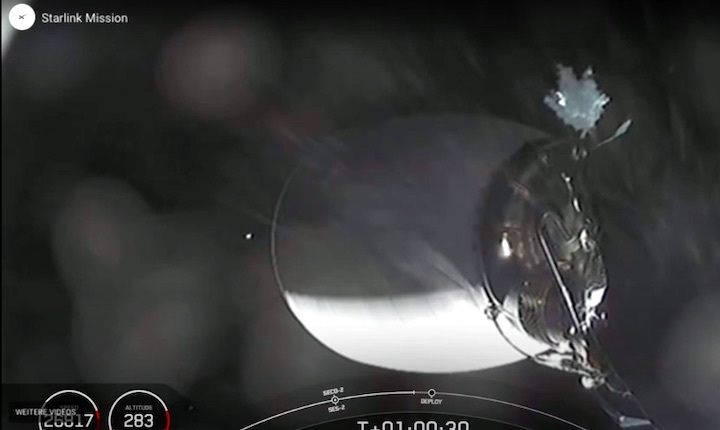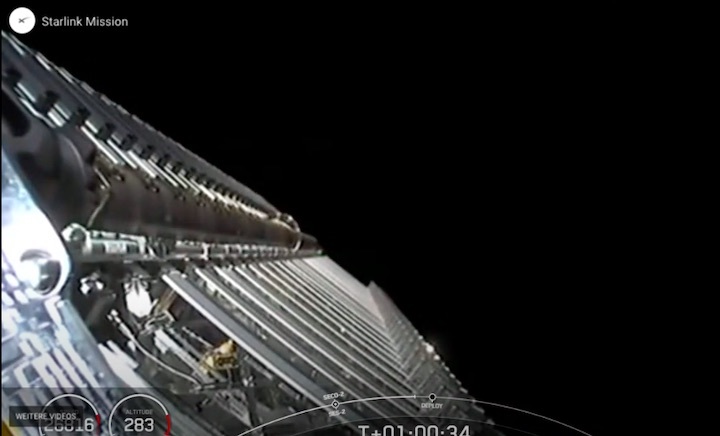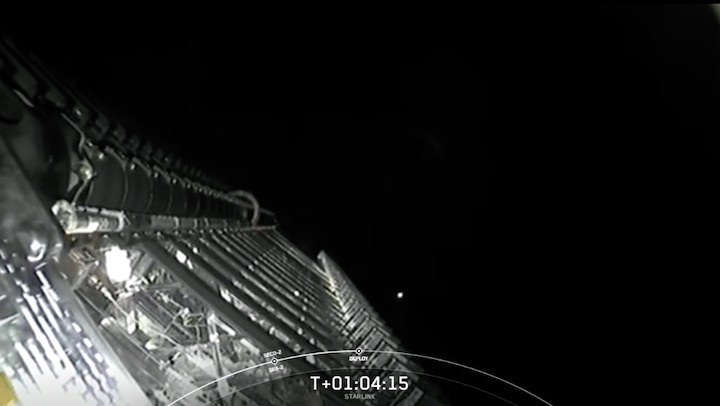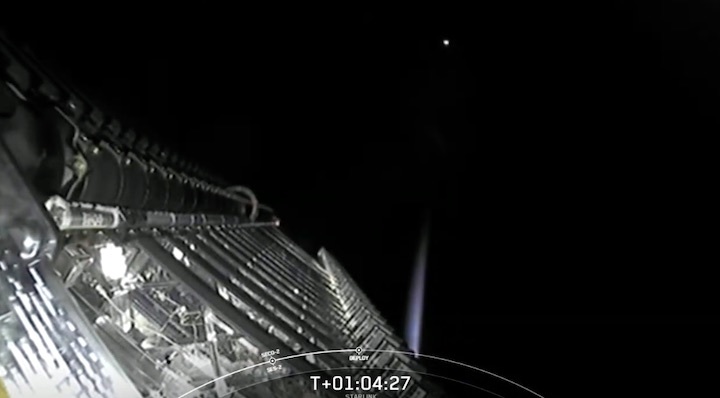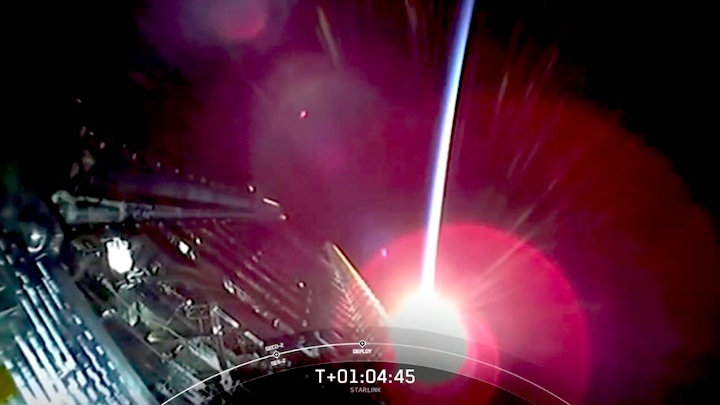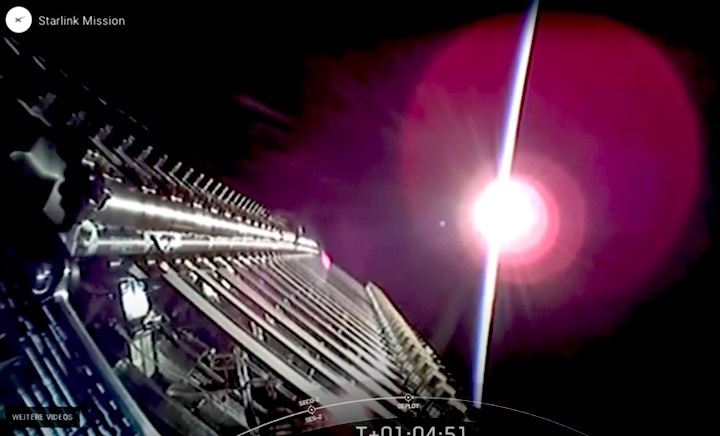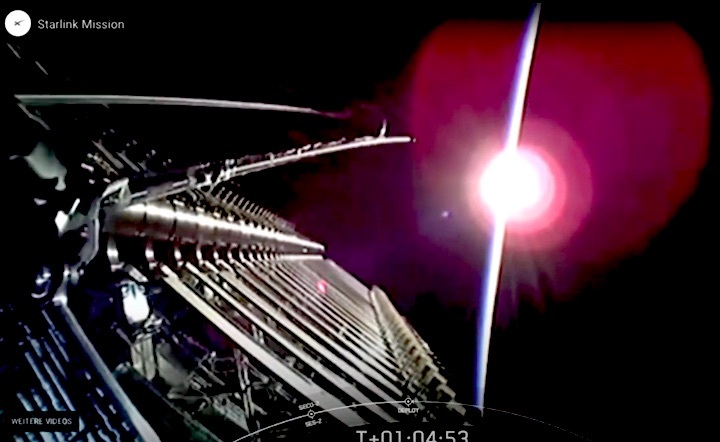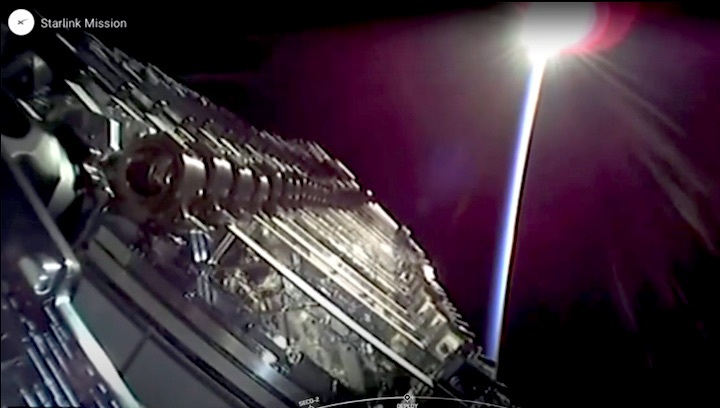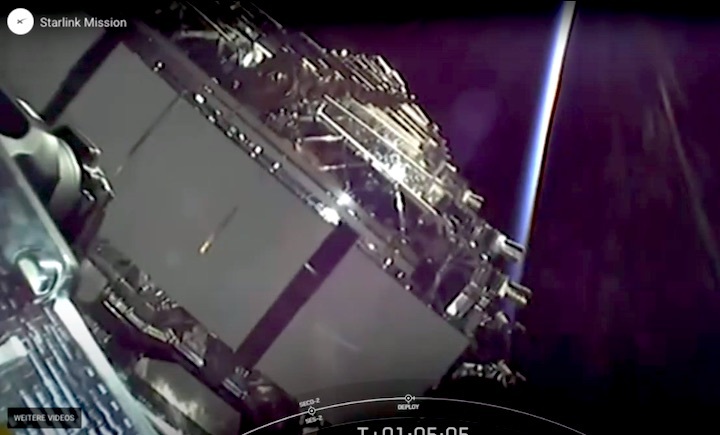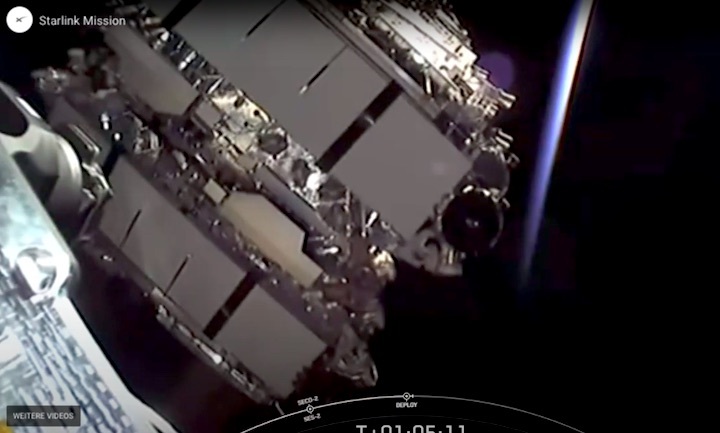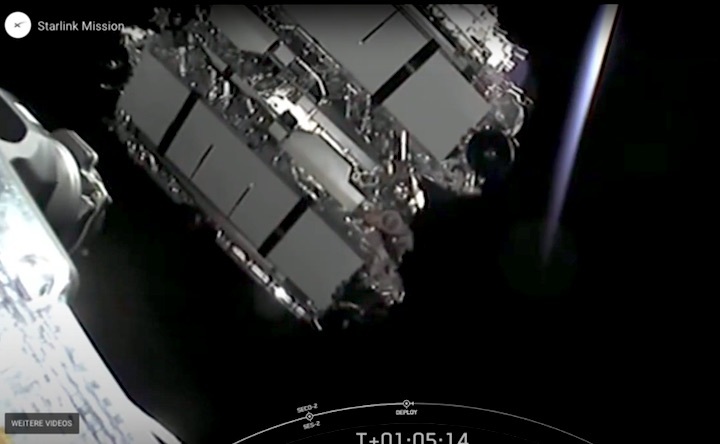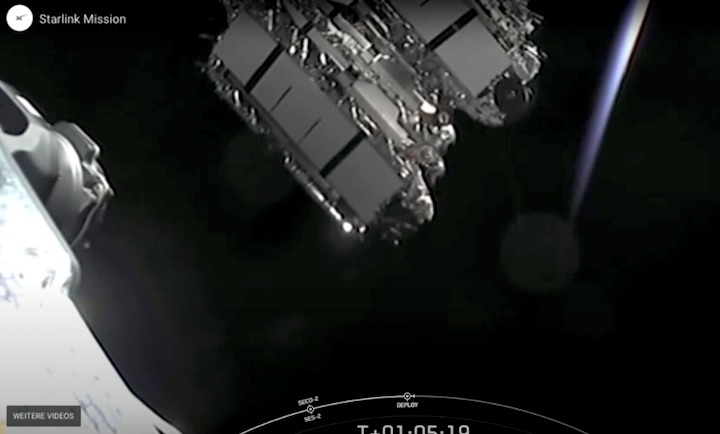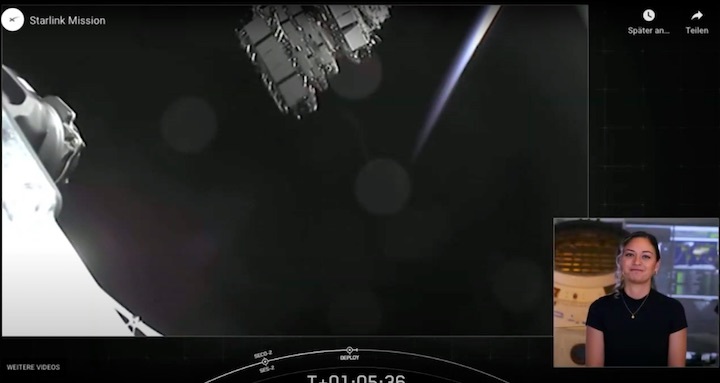 Quelle: SpaceX
+++
SpaceX surpasses 1,000-satellite mark in latest Starlink launch
WASHINGTON — SpaceX launched its latest set of Starlink satellites Jan. 20, bringing the total number of spacecraft launched so far for that broadband constellation to more than 1,000.
The Falcon 9 lifted off at 8:02 a.m. Eastern from Launch Complex 39A at the Kennedy Space Center. The rocket's upper stage deployed the payload of 60 Starlink satellites 65 minutes after liftoff.
The rocket's first stage, making its eighth flight, landed on a droneship in the Atlantic Ocean. SpaceX cautioned during the webcast of the launch that the potential for high ground-level winds made the landing an "envelope expansion" attempt. However, the stage landed without incident in the center of the droneship.
The launch was the first time SpaceX flew a booster eight times. The booster, first used to launch the Demo-1 commercial crew test flight in March 2019, was most recently flown on the SXM-7 launch Dec. 13. The 38-day turnaround time between launches is also a record for the shortest time between flights of the same booster.
With this launch, SpaceX has now delivered 1,015 Starlink satellites into orbit, dating back to the two "Tintin" prototypes launched in February 2018. Of those 1,015, 951 are still in orbit, according to statistics maintained by spaceflight observer Jonathan McDowell.
SpaceX ramped up deployment of Starlink last year, with 14 launches. The rapid growth of the constellation has alarmed astronomers, who are concerned that Starlink and other megaconstellations could disrupt their observations.
Speaking during a session of the 237th Meeting of the American Astronomical Society Jan. 14, Patricia Cooper, vice president of satellite government affairs at SpaceX, argued that the company has taken major steps to reduce the impact of Starlink satellites on astronomy over the last year.
"We at SpaceX have certainly enjoyed what I would call a thoughtful and creative technical collaboration with an ever-widening group of astronomers," she said, resulting in a "deeper and fuller technical understanding of the intersection of the satellite constellation sector and specific projects affect ground-based astronomy."
That has resulted in the development of a version of the Starlink satellites called VisorSat, which is equipped with visors to prevent sunlight from reflecting off antennas and other surfaces on the satellites, reducing their brightness. Every Starlink satellite launched after August 2020 is equipped with visors, accounting for more than 400 satellites, she said.
The goal of the VisorSats is to reduce the brightness of the Starlink satellites to magnitude 7 or fainter. Observations of those satellites that have reached their final orbit, though, indicate they have an average magnitude of 6.5, said Pat Seitzer of the University of Michigan during the conference session.
Cooper said SpaceX is committed to continue to work with astronomers to mitigate the effect of Starlink, but also emphasized the benefits of the system. "It's important to keep the purpose of this disruption to astronomy, from your perspective, in context of the goal of the constellation we're deploying, which is broadband connectivity," she said.
"This collaboration needs to continue," she added, because those discussions are "what's getting us to a much better, more successful way of coexisting."
Quelle: SN
2882 Views