18.01.2021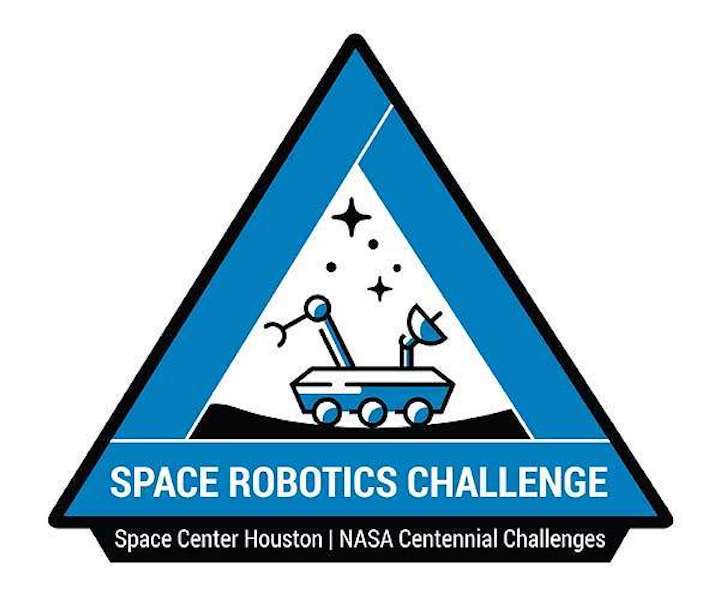 NASA, in partnership with Space Center Houston - the official visitor center of NASA's Johnson Space Center- has selected 22 qualifying teams to compete in the competition round of Phase 2 of the Space Robotics Challenge. Eligible teams will advance to the final virtual competition round, which will begin in late January.
Phase 2 of the Space Robotics Challenge, a NASA Centennial Challenge, is a $1 million prize competition to advance autonomous robotic operations for space exploration missions on the surface of other worlds, such as the Moon and Mars.
While many of NASA's planetary surface robotic systems already have some autonomous capabilities that can fulfill a desired concept of operations, the agency envisions a future when humans and robots are working and living together on other worlds.
For the qualification round of the challenge, teams were asked to submit solutions for three tasks demonstrating autonomous operations of robotic systems in a virtual lunar environment. These complicated tasks focused on in-situ resource utilization and included identifying, collecting, and returning resources to a lunar processing plant.
Teams were awarded prize money based on their score and number of tasks completed. Out of 114 registered teams, 22 teams successfully addressed the NASA needs and submitted qualifying entries, allowing them to move on to the final competition round.
"We are excited with the effort that these 22 teams have put into the challenge. This challenge was no easy task - we intentionally made it very difficult to complete. Even in the midst of a global pandemic, the exemplary work of these teams could enhance future Artemis missions relying on the use of lunar resources," said Kimberly Hambuchen, Robotic Systems Technology Branch Chief, at Johnson. "We look forward to seeing how they advance their software submissions for the final round of competition."
Six teams completed the three tasks or met the threshold score for the maximum award of $15,000:
Olympus Mons, Barcelona, Spain (U.S. Citizen)
+ Robotika, Annapolis, Maryland
+ Runaround Robots, Cedar Falls, Iowa
+ Team Capricorn, Worcester Polytechnic Institute, Worcester, Massachusetts
+ Team Mountaineers, West Virginia University, Morgantown
+ Walk Softly, Niskayuna, New York
One team completed two tasks and qualified for a $10,000 award:
Mingo Mountain Robotics, Kettle Falls, Washington
Nine teams completed one task qualified for a $5,000 award:
AMI Technologies LLC, Edina, Minnesota
+ Future Robotics, Franklin, North Carolina
+ God and Golem, Inc., New York
+ Lycanthropic Lunar Lunatics, Ramona, California
+ MoonrAlders, Johnstown, Colorado
+ Team Swarmathon, University of New Mexico, Albuquerque
+ The University of Adelaide, Australia (U.S. Citizen)
+ UHCL/SJC, University of Houston - Clear Lake and San Jacinto College, Texas
+ Whalers, Nantucket, Massachusetts
Six additional teams qualified to compete in the competition round:
Columbia Space Initiative, New York
+ Team Schmidty, Bridgeville, Pennsylvania
+ The Luminosity Lab, Tempe, Arizona
+ Team Olrun, Evansville, Indiana
+ PRIME, Cypress, Texas
+ Purdue-Hongik Team, West Lafayette, Indiana
The competition round will require participants to develop fully autonomous operations, navigation, and decision-making capabilities that will be tested on multi-unit planetary robotic systems within a simulated lunar environment. The top 10 scoring competitors in the competition round will be awarded prizes from a pool of $625,000. Prizes will be awarded to competitors that meet or exceed a given threshold score.
Phase 1 of the challenge concluded in June 2017 and focused on NASA's R5 humanoid robot operating in a virtual Mars environment. It consisted of two challenge rounds and tasked competitors with advancing the capabilities of humanoid robot dexterity to better enable robots to work alongside, and independent of, astronauts.
The Space Robotics Challenge is supported by subject matter experts at Johnson. Centennial Challenges are part of the Prizes, Challenges, and Crowdsourcing program within NASA's Space Technology Mission Directorate and are managed at NASA's Marshall Space Flight Center.
Space Center Houston is working with NASA to manage the challenge competitors. The challenge is a part of Space Center Houston's Innovation Gateway community science initiative. This program empowers the public with authentic learning experiences that contribute to real scientific research.
Quelle: SD
866 Views