9.11.2022
The public will be able to watch the first UK space launch from Cornwall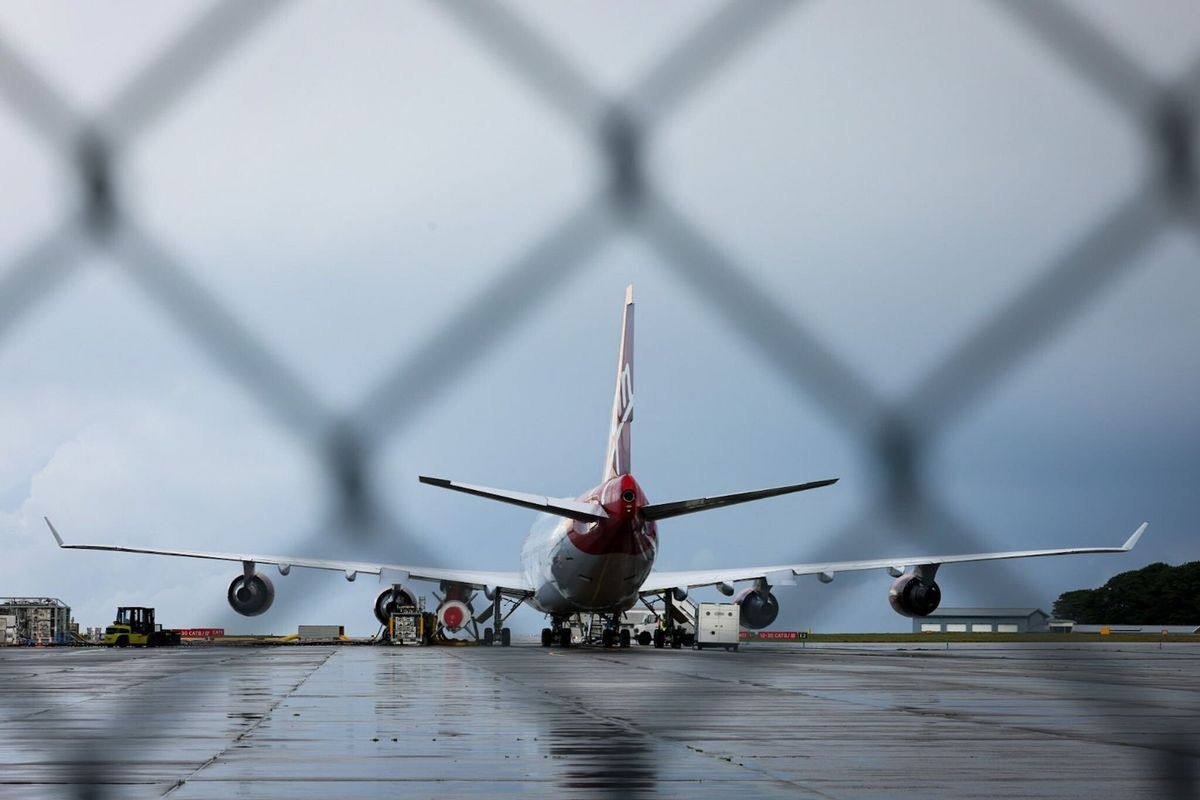 Speak to anyone involved with Virgin Orbit, Spaceport Cornwall or the budding space industry in the Duchy and there is certainly plenty of excitement. As Melissa Thorpe, head of Spaceport Cornwall, said the team is ready to go and yes both the world media and local residents will be able to watch the launch when it happens - if or when it gets its licence from the government.
LauncherOne is the big rocket now attached under the wing of Richard Branson's Virgin Orbit's customised Boeing 747 airliner and is now sitting on the apron at Cornwall Airport Newquay ready to take to the skies and fire a cluster of seven micro satellites - or cubesats - into space.
The plane itself came from Virgin Orbit's base in the Mojave desert in America and landed in Newquay at the end of last month. Then LauncherOne also came down to the Duchy to be assembled. Finally the various scientific teams loaded their satellites onboard the head of the launcher ready to be released into their orbit in a very specific order on the day.
"We are ready to go," Ms Thorpe said. "For the launch day itself there will be notifications around the area of what's happening as well as information shared with residents and businesses about what it will mean to them on launch day. Members of the public will be able to come up and see it. We will have an area for the public to come and watch from a safe distance.
"Preparation-wise, we've shifted from the operations preparedness because we're done from our side and the airport's team are ready to go towards the launch event itself and keeping it safe within the licence and safety cases in that."
Ms Thorpe was speaking to a panel of journalists not just from Cornwall and the UK but from as far afield as the USA and Australia or Germany, during a media day event organised at the Aerohub in Newquay.
Behind a chainlink fence is Cosmic Girl being looked after and tweaked and loved by a team of engineers and technicians from Virgin Orbit ahead of the future launch, which company CEO Dan Hart insisted would be the first of many.
He told the press conference: "This is just the beginning for the UK space sector. This is a door that has slammed opened. The UK space sector has been vibrant for years. The industry is so focused and the ability to fly to space is vital from a scientific, commercial and national security point of view. This launch from Cornwall is just the beginning of all that."
Quelle: CornwallLive
101 Views