25.12.2019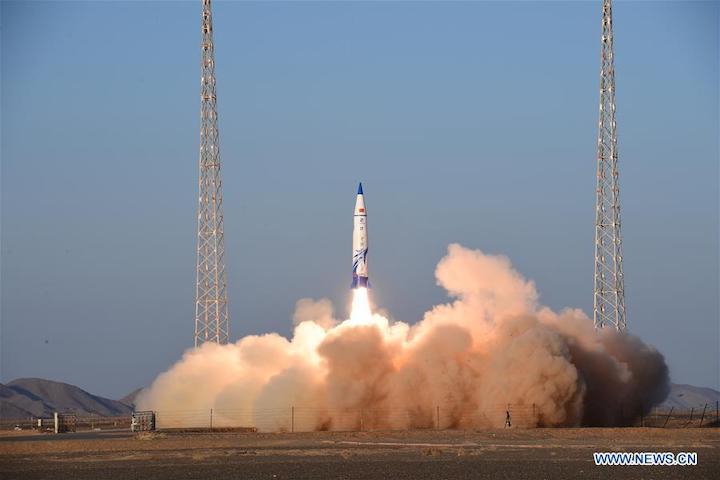 The commercial suborbital carrier rocket Tansuo-1 blasts off from the Jiuquan Satellite Launch Center in Jiuquan, northwest China's Gansu Province, Dec. 25, 2019. The commercial suborbital carrier rocket Tansuo-1 developed by a private Chinese company was launched from the Jiuquan Satellite Launch Center in northwest China Wednesday. The rocket can serve purposes of meteorological observation, microgravity testing as well as satellite payload experiments. It was the maid flight of the first rocket developed by the company. (Photo by Wang Jiangbo/Xinhua)
A commercial suborbital carrier rocket developed by a private Chinese company was launched from the Jiuquan Satellite Launch Center in northwest China at 4:50 p.m. Wednesday (Beijing Time).
The rocket, Tansuo-1, was developed by Space Trek. It completed the whole maneuver flight and fairing separation at high dynamic pressure during the flight.
The rocket can serve purposes of meteorological observation, microgravity testing as well as satellite payload experiments.
It was the maiden flight of the first rocket developed by the company.
The Chinese government encourages the participation of private enterprises in the space industry. The country had more than 60 private companies in the commercial space industry as of December 2018.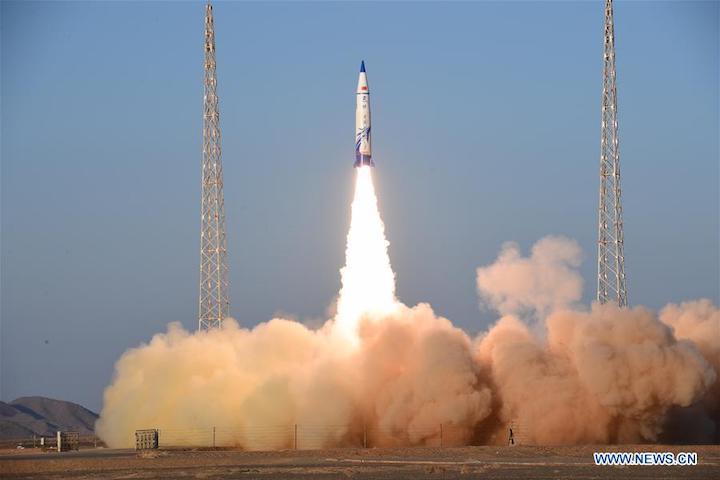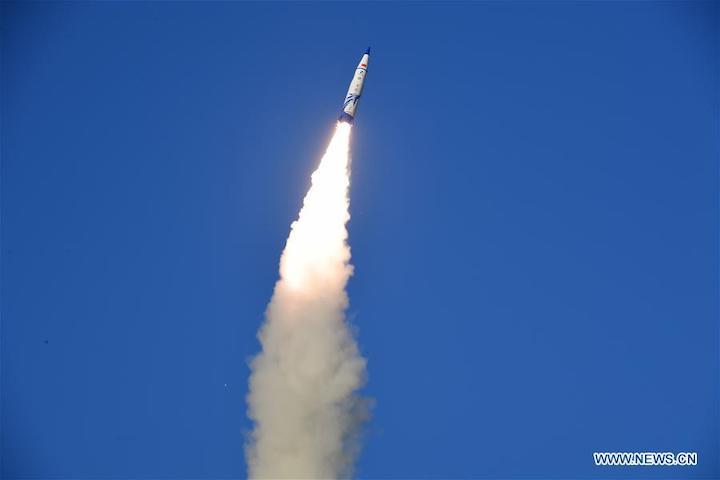 The commercial suborbital carrier rocket Tansuo-1 blasts off from the Jiuquan Satellite Launch Center in Jiuquan, northwest China's Gansu Province, Dec. 25, 2019. The commercial suborbital carrier rocket Tansuo-1 developed by a private Chinese company was launched from the Jiuquan Satellite Launch Center in northwest China Wednesday. The rocket can serve purposes of meteorological observation, microgravity testing as well as satellite payload experiments. It was the maid flight of the first rocket developed by the company. (Photo by Wang Jiangbo/Xinhua)
Quelle: Xinhua
2243 Views