27.10.2019
SpaceX to lead December-packed rocket launches from the Space Coast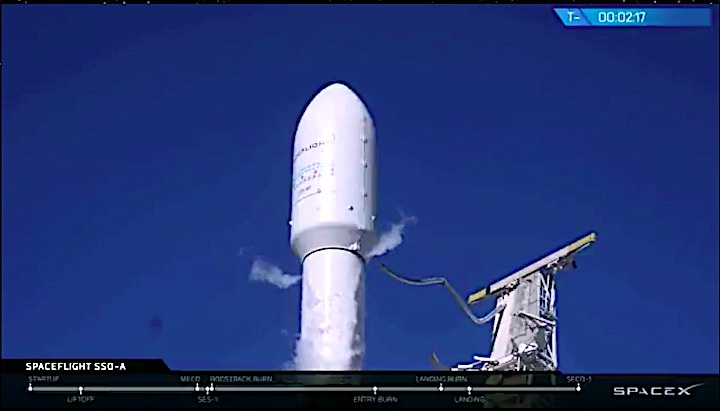 December is set to be a launch-packed month starting with SpaceX blasting a Falcon 9 rocket from Cape Canaveral Air Force Station to the International Space Station no earlier than Dec. 4.
Scheduled to liftoff at 12:51 p.m. from Launch Complex 40, this will mark the aerospace company's 19th resupply mission to the space station, where it will deliver science experiments, crew supplies and hardware to the Expedition 61 crew.
Some of the science experiments being flown up include:
• Sending "mighty mice" to space: Scientists will send genetically-engineered mice, as well as regular mice up to space to study muscle degradation in microgravity environments and learn how to prevent muscle and bone loss during spaceflight.
• Cold Atom Lab: Researchers will send a major upgrade to the Cold Atom Lab that has been operating on the space station for the past 18 months so they can better study how atoms interact in extremely low temperatures and learn more about the fundamental theories of gravity.
"So what we're essentially doing is kind of a repeat of the very famous experiment performed by Galileo many hundreds of years ago where he dropped a couple of different cannonballs made out of different material from the Leaning Tower of Pisa and showed that they land, more or less at the same time," said Robert Thompson, project scientist for the Cold Atom Lab at NASA's Jet Propulsion Laboratory.
"We're going to be doing it, though, now with two different types of atoms ... we'll release them and they'll fall for a few seconds ... and then using this atom interferometry technique, we can measure precisely how far they've moved to a few tenths of nanometers," Thomspon said.
• Confined Combustion: Researchers aim to study how flame spreads in differently shaped confined spaces in microgravity. "Confined Combustion tests whether a flame spread is an accelerating process in some confined spaces in microgravity," according to NASA's website.
• Global Barley Research: Researchers aim to look at the impacts of space environment on the germination process, where seeds sprout, of barley seeds. This is part of a series of experiments studying barley seeds as part of Budweiser and Anheuser-Busch's goal to eventually brew beer in space.
"As we move farther and farther from Earth into space, we need to have a better understanding of the way plants respond to that environment and these investigations like this barley investigation inform us about the limitations of plants here on Earth as our climates change and we need to investigate ways to propagate plant growth for food production here on Earth," said Michael Roberts, interim chief scientist for the ISS U.S. National Laboratory.
Following this launch, Boeing is scheduled to send its Starliner capsule to the ISS atop United Launch Alliance's Atlas V rocket from Launch Complex 41 to the ISS at 7:47 a.m. Dec. 17. It will be the uncrewed orbital flight test as the company gets ready to send astronauts to space once again from U.S. soil as part of NASA's Commercial Crew program.
SpaceX already completed the uncrewed flight test of its Crew Dragon capsule back in March and is now scheduled to have its "in-flight abort test" (Boeing already conducted its pad abort test earlier this month) before it can start crewed flights.
The in-flight abort could happen sometime in December, but could potentially slip to next year. Other launches also scheduled before the end of the year include SpaceX's JCSAT-18 / KACIFIC-1 mission, which will send a communications satellite that will provide coverage for Asia as well as another Starlink — SpaceX's internet service — launch, but that could also slip to next year.
Both of those missions would launch atop a Falcon 9 rocket from Launch Complex 40 while SpaceX's in-flight abort would launch from Kennedy Space Center pad 39A.
Quelle: Florida Today
----
Update: 28.11.2019
.
NASA to Broadcast Next Space Station Resupply Launch, Prelaunch Activities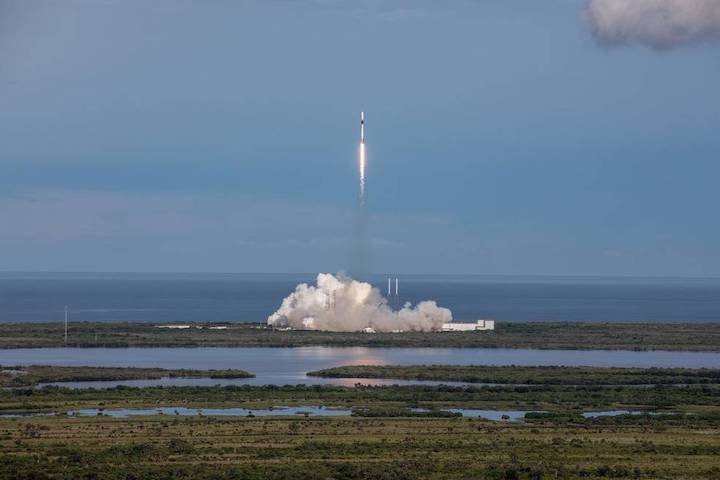 Credits: NASA/Tony Gray & Kenny Allen
NASA commercial cargo provider SpaceX is targeting 12:51 p.m. EST Wednesday, Dec. 4, for the launch of its 19th resupply mission to the International Space Station under contract with the agency. Live coverage will begin on NASA Television and the agency's website Tuesday, Dec. 3, with prelaunch events.
The Dragon spacecraft, which will launch from Space Launch Complex 40 at Cape Canaveral Air Force Station in Florida, will be filled with supplies and payloads, including critical materials to directly support dozens of the more than 250 science investigations and technology demonstrations that will occur during Expeditions 61 and 62.
About 10 minutes after launch, Dragon will reach its preliminary orbit. It will then deploy its solar arrays and begin a carefully choreographed series of thruster firings to reach the space station. When it arrives at the station Dec. 7, Expedition 61 Commander Luca Parmitano of ESA (European Space Agency) will grapple Dragon with NASA astronaut Andrew Morgan acting as a backup. NASA's Jessica Meir will assist the duo by monitoring telemetry during Dragon's approach. The station crew will monitor Dragon vehicle functions during rendezvous. After Dragon's capture, mission control in Houston will send commands for the station's arm to rotate and install it on the bottom of the station's Harmony Earth-facing port.
Full mission coverage is as follows (all times Eastern):
Tuesday, Dec. 3
1:30 p.m. – NASA Social, What's on Board science briefing from NASA's Kennedy Space Center. This briefing will highlight the following research:

Bryan Dansberry, assistant program scientist for NASA's International Space Station Program Science Office, will share an overview of the research being conducted aboard the space station and how it benefits exploration and humanity.
Michael Roberts, interim chief scientist for the International Space Station U.S. National Laboratory, will discuss the lab's work in advancing science in space and developing partnerships that drive industrialization through microgravity research.
Ya-Ting Liao and Paul Ferkul, investigators for the Confined Combustion experiment, will discuss the investigation which studies how fire spreads and behaves in confined spaces.
Andres Martinez, principal investigator and a student participant for AzTechSat-1, the first Mexican-developed nanosatellite to be launched from the space station, will discuss how the investigation will demonstrate communication between a CubeSat and the GlobalStar Constellation satellite network in low-Earth orbit.
Akira Iwasaki, principal investigator for the Japan Aerospace Exploration Agency (JAXA) Hyperspectral Imager Suite (HISUI), will discuss the next-generation, hyperspectral Earth imaging system.
Se-Jin Lee, professor at the Jackson Laboratory and University of Connecticut School of Medicine, and principal investigator of Rodent Research-19, and Emily Germain-Lee, professor at the University of Connecticut School of Medicine and chief of endocrinology and diabetes, Connecticut Children's Medical Center, will discuss research on molecular signaling pathways that influence muscle degradation to prevent skeletal muscle and bone loss during spaceflight, and enhance recovery following return to Earth.
4 p.m. – Prelaunch news conference from Kennedy with representatives from NASA's International Space Station Program, SpaceX and the U.S. Air Force's 45th Space Wing. Participants include:

Kenny Todd, manager, International Space Station Operations Integration at NASA
Bryan Dansberry, assistant program scientist, International Space Station Program Science Office at NASA
Jessica Jensen, director, Dragon Mission Management at SpaceX
Mike McAleenan, launch weather officer, U.S. Air Force 45th Space Wing
Wednesday, Dec. 4
12:30 p.m. – NASA TV launch coverage begins for the 12:51 p.m. launch.
Saturday, Dec. 7
4:30 a.m. – Dragon rendezvous, grapple and attaching to the station. Capture is scheduled for approximately 6 a.m.
8:00 a.m. – Dragon installation to the nadir port of the Harmony module of the station
Dragon will remain at the space station until Jan. 4, when the spacecraft will return to Earth with research and return cargo.
Quelle: NASA
+++
SpaceX test-fires Falcon 9 rocket for next space station cargo launch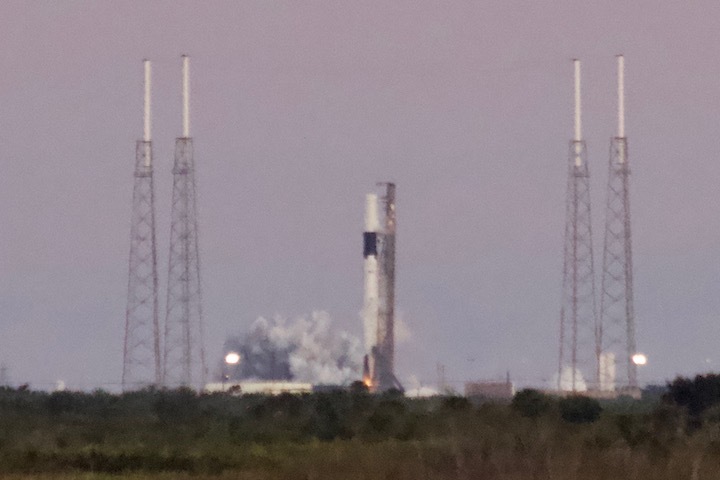 A Falcon 9 booster fresh from SpaceX's factory briefly fired its nine Merlin main engines Tuesday on a Cape Canaveral launch pad, passing a key test before liftoff Dec. 4 with a Dragon supply ship heading for the International Space Station.
SpaceX's launch team presided over a mock countdown Tuesday afternoon, during which the Falcon 9 rocket was filled with liquid propellants as if it was real launch day.
The countdown rehearsal culminated in the ignition of the Falcon 9's main engines at 5:30 p.m. EST (2230 GMT) Tuesday. Hold-down restraints kept the Falcon 9 firmly on the ground at Cape Canaveral's Complex 40 launch pad.
After several seconds, the Merlin engines shut down as a plume of steam and smoke appeared above pad 40. SpaceX tweeted later Tuesday evening to confirm the hold-down test-firing, which is a customary milestone in the company's launch campaigns.
SpaceX will lower the Falcon 9 rocket horizontal and roll it back inside a hangar at the southern perimeter of pad 40 later this week. Workers inside the hangar will mate a Dragon cargo capsule to the rocket and prepare to return the fully-assembled launcher to the pad ahead of next week's mission.
The launch attempt Dec. 4 is scheduled for 12:51 p.m. EST (1751 GMT), roughly the moment that Earth's rotation brings the launch pad underneath the space station's orbital track. It will mark SpaceX's 12th launch of the year.
The Falcon 9's first stage — making its first launch next week — is expected to attempt a landing on SpaceX's drone ship in the Atlantic Ocean for refurbishment ahead of a future flight.
The Dragon supply ship will deliver several tons of equipment to the station, including more than a ton of specimens and hardware for scientific experiments, such as an investigation into flame behavior in microgravity, and 40 mice scientists are launching for a study of muscular degradation during spaceflight.
Assuming an on-time launch Dec. 4, the logistics mission will arrive at the station Dec. 7 and return to Earth with cargo in early January for a splashdown in the Pacific Ocean.
The cargo mission will be the SpaceX's 19th Dragon resupply flight since the company began operational deliveries to the station in October 2012.
The Dragon spacecraft set to launch Dec. 4 previously flew two times to the space station on resupply missions in September 2014 and June 2017, according to SpaceX.
Quelle: SN
----
Update: 4.12.2019
.
Wednesday is launch day: Things to know about SpaceX Falcon 9 rocket launch from Cape Canaveral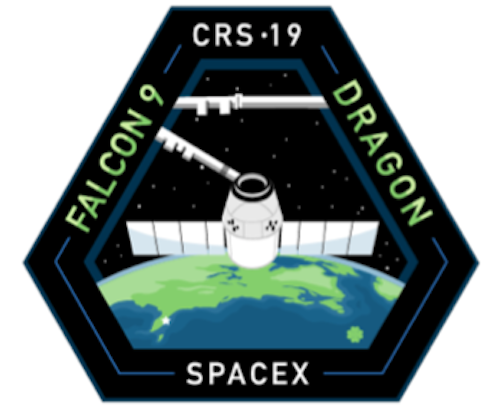 December is set to be a busy month for rockets launching from the Space Coast starting off with SpaceX launching its Falcon 9 rocket from Cape Canaveral Air Force Station Launch Complex 40 to the International Space Station.
These are the things to know for Wednesday's launch:
• Teams are looking at an instantaneous window — meaning it must launch at the exact time or be forced to delay another day — at 12:51 p.m. Wednesday.
• Weather forecast is 90% "go."
• In the event of a delay or scrub, the next possible launch opportunity is at 12:29 p.m. Thursday with weather conditions dropping slightly to 80% "go."
• Shortly after liftoff, the rocket's first stage booster is scheduled to land on the Of Course I Still Love You drone ship approximately eight minutes after liftoff.
• This will be the third time this particular Dragon capsule has flown to the space station. It previously had visited the ISS for its fourth and 11th resupply mission.
• Dragon will dock at the space station Saturday and stay there for about a month.
• Some of the payloads being flown include sending "mighty mice" to space to study muscle degradation in microgravity environments; New tools to the Cold Atom Lab to learn more about the fundamental theories of gravity; Researchers aim to study how flames spread in differently shaped confined spaces in microgravity; Budweiser and Anheuser-Busch will send barley seeds to study the germination process in the space environment as part of their goal to eventually brew beer in space.
• Full coverage kicks off at 11 a.m. Wednesday at floridatoday.com/space and will feature in-depth coverage, photos, charts and more. Ask the space team — Emre Kelly, Antonia Jaramillo and Rachael Joy — questions and strike up a conversation. We will also be hosting SpaceX's live webcast of the launch.
Quelle: Florida Today
+++
Long-duration coast experiment on tap after Falcon 9 launch Thursday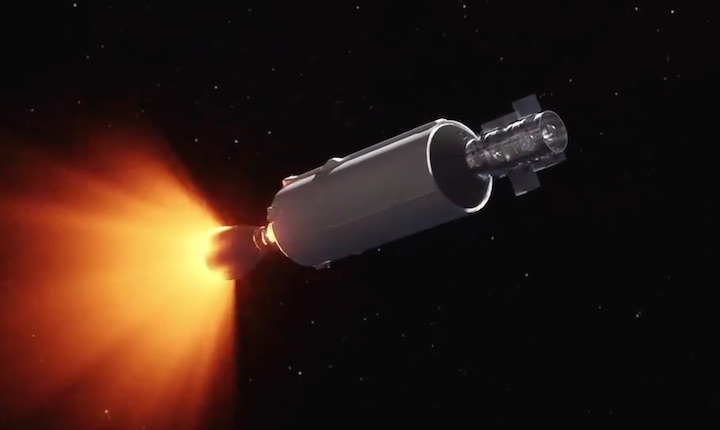 SpaceX will perform a multi-hour experiment on the second stage of a Falcon 9 rocket after the launcher deploys a Dragon supply ship on the way to the International Space Station Thursday, gathering thermal data and other information to verify the vehicle's ability to perform long-duration missions and inject payloads into demanding, high-energy orbits.
The experiment will use up some of the Falcon 9's excess lift capacity, leaving an insufficient fuel reserve in the rocket's first stage to perform maneuvers to return to a propulsive landing at SpaceX's recovery site at Cape Canaveral. Instead, the first stage will aim for a landing on a SpaceX drone ship parked in the Atlantic Ocean.
SpaceX scrubbed Falcon 9 launch attempt Wednesday due to brisk upper level winds and poor conditions in the offshore first stage landing zone.
"After Dragon is dropped off into orbit, the Falcon 9 second stage stage is going to continue on for a thermal demonstration," said Jessica Jensen, director of Dragon mission management at SpaceX. "So it's going to be a long six-hour coast that then results in a disposal burn.
"We need extra performance for that demonstration, so basically what we have to do is burn the first stage for a longer period of time, so that the second stage can have its performance reserved for that demo," Jensen said Tuesday. "Since we're burning the first stage for a longer period of time, it doesn't have as much fuel to come all the way back to the launch site. So we'll do a partial boost-back, which is where the drone ship is located."
On Thursday's flight — SpaceX's 19th cargo launch to the space station — nine kerosene-fueled Merlin 1D engines on the Falcon 9's first stage will cut off at T+plus 2 minutes, 31 seconds, before separating to allow the rocket's single-engine second stage to accelerate the Dragon capsule into orbit.
That burn time is about 13 seconds longer than the first stage firing on SpaceX's most recent Dragon cargo launch in July, when the booster had enough leftover propellant to return to a landing at Cape Canaveral.
Jensen said SpaceX is performing the thermal demonstration on Thursday's launch for "some of our other customers for longer missions that we're going to have to fly in the future."
She said SpaceX will measure the thermal environment in the second stage propellant tanks, along with other parameters, then reignite the stage's single Merlin engine for a disposal burn.
SpaceX's acknowledgement of the bonus objectives planned on this week's Falcon 9 launch helps explain an unusual airspace warning notice, or NOTAM, indicating the rocket's second stage would deorbit and fall back into Earth's atmosphere over the far southern Indian Ocean. Most of the rocket body is expected to burn up during re-entry.
The timing and location of the NOTAM hinted that SpaceX planned something unusual for the Falcon 9's second stage after releasing the Dragon cargo capsule in orbit, according to Marco Langbroek, an experienced tracker of satellite movements who lives in the Netherlands.
In a blog post, Langbroek wrote that the airspace warning suggests the Falcon 9 rocket will steer into a higher-inclination orbit after deploying the Dragon spacecraft into the space station's orbital plane inclined 51.6 degrees to the equator. The NOTAM indicates the upper stage will deorbit around five-and-a-half hours after launch.
SpaceX has performed long-duration missions on two Falcon Heavy launches to date.
During the company's first Falcon Heavy test flight in February 2018, the rocket's second stage reignited its upper stage engine after coasting in orbit more than five hours, a maneuver that sent a repurposed Tesla Roadster on a trajectory to escape the grip of Earth's gravity.
A Falcon Heavy mission in June for the U.S. Air Force included four upper stage engine burns over three-and-a-half hours to deploy two dozen satellites into three different orbits around Earth.
Long-duration missions lasting more than five-to-six hours are required to place satellites on trajectories high above Earth, such as circular geosynchronous orbits, where spacecraft linger over the same geographic region at an altitude of more than 22,000 miles (nearly 36,000 kilometers) over the equator.
While SpaceX did not identify what customers might need a long-duration launch profile, some of the U.S. government's top secret spy satellites require direct rides to geosynchronous orbits. The Delta 4-Heavy rocket built and flown by United Launch Alliance often delivers those clandestine payloads to space, but ULA is retiring the Delta 4-Heavy. ULA's next-generation Vulcan Centaur rocket and SpaceX's launch vehicles are less expensive than the Delta 4-Heavy, which has launched 11 times since 2004.
The U.S. Air Force also occasionally flies satellite missions that require multi-hour launch profiles.
In contrast, SpaceX's Dragon missions to the International Space Station reach their targeted deployment orbits in less than 10 minutes. A commercial communications satellite is typically released from the Falcon 9 launcher around a half-hour after liftoff.
Quelle: SN
----
Update: 5.12.2019
.
SpaceX Falcon 9 to attempt unusual drone ship landing after space station resupply launch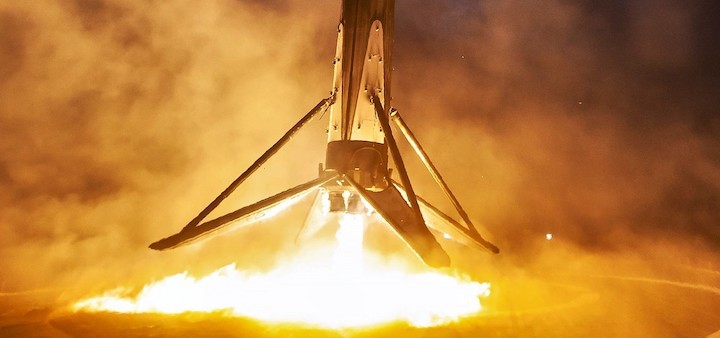 SpaceX's workhorse Falcon 9 rocket is ready for the company's 12th launch this year, set to send a reused Cargo Dragon spacecraft on its way to the International Space Station (ISS) and conclude with a surprise drone ship landing attempt.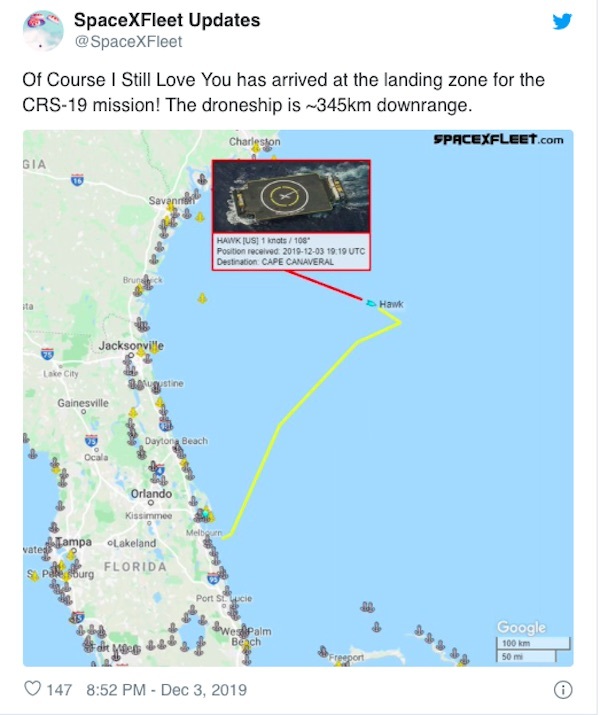 SpaceX is about eight hours out from launching CRS-19, set to become Cargo Dragon's 20th orbital mission and 19th space station rendezvous and resupply. It will also be the second time a single Cargo Dragon capsule flies its third orbital mission and the eight Dragon reuse overall, continuing proof that SpaceX is by far the leading global expert in launch vehicle and orbital spacecraft recovery and reuse.
Set to lift off no earlier than 12:51 pm ET (16:51 UTC), December 4th, CRS-19 will see flight-proven Cargo Dragon capsule C106 launch atop a new expendable trunk and upper stage, as well as a new Falcon 9 booster – an increasingly unusual sight. After a Falcon Heavy Block 5 launch completed earlier this year, SpaceX passed a threshold where it had recovered more boosters after launch than it had expended, equating to 40+ successful landings. Since Falcon 9 Block 5 – a reusability and reliability-focused upgrade – debuted in May 2018, sooty (i.e. flight-proven) boosters have become an increasingly common sight.
Between Falcon Heavy's two 2019 launches, four new boosters marked their flight debut, while Falcon 9 missions have only debuted two new boosters – soon to be three after CRS-19. In other words, as of today, 7 of Falcon 9's 9 2019 launches have involved flight-proven boosters – more than 75%. In fact, Block 5 is proving so robust that SpaceX has actually intentionally slowed down booster production at its Hawthorne, CA factory, hoping to instead treat its currently flightworthy rockets as a true fleet, cycling through them to launch dozens of missions.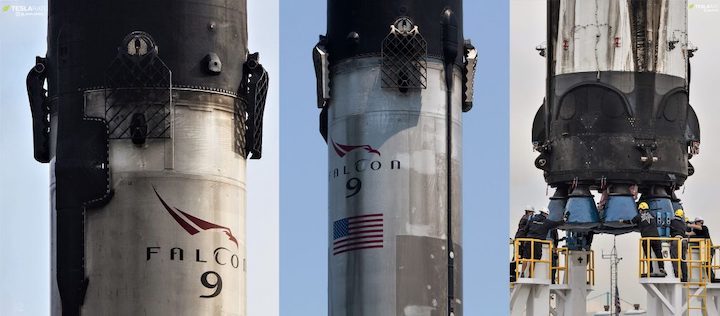 CARGO DRAGON WITH A (RARE) SIDE OF DRONE SHIP
Beyond the rarity of a new booster's launch debut and Cargo Dragon's increasingly impressive history of reusability, CRS-19 – as discussed at length in earlier articles – will also see Falcon 9 booster B1058 attempt to land aboard drone ship Of Course I Still Love You (OCISLY) some 350 km (200 mi) downrange. Aside from CRS-17's Crew Dragon explosion-related drone ship landing in May 2019, all CRS mission booster recoveries since April 2016 have landed (or at least attempted to land) at SpaceX's Cape Canaveral-based LZ-1 or LZ-2 landing pads.
Close to shore by average drone ship landing standards but a cross-country jaunt compared to CRS-17's unusual May 2019 booster landing aboard OCISLY, SpaceX explained the odd booster recovery plans in a routine prelaunch press conference yesterday afternoon.
"[After Dragon is deployed and CRS-19's launch concludes], SpaceX is going to perform an…ambitious coast test, requiring larger propellant margins that must be withdrawn from Falcon 9's own landing propellant budget."

Teslarati — December 3rd, 2019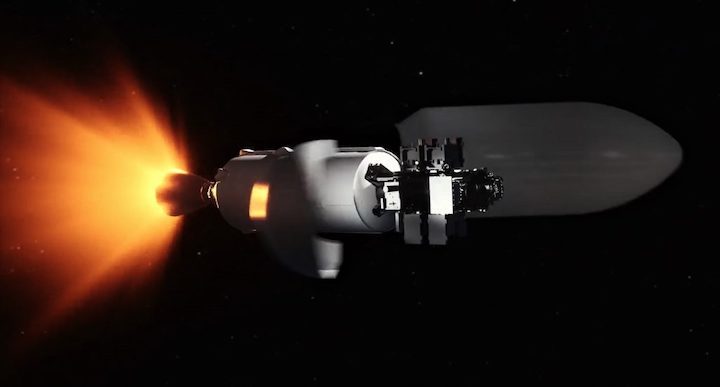 In short, SpaceX needs to leave more propellant for the upper stage, thus limiting B1058's ability to boost all the way back to the Florida coast. Instead, it will only partially slow its Eastbound velocity, still leaving enough margin for drone ship OCISLY to station relatively close to the Florida coast compared to more common (and more demanding) booster recovery profiles.
All told, SpaceX says Falcon 9's upper stage will attempt to perform a six-hour coast ("thermal test") after CRS-19, concluding with a final Merlin Vacuum engine reignition and deorbit burn, similar to a test performed after CRS-18's recent July 2019 launch. These tests are meant to satisfy what SpaceX described as the requirements of "other customers", of which the USAF is by far the best known for its long-duration coast demands. For an upper stage powered by cryogenic liquid fuel, remaining fully functional for hours in orbit is one of the single greatest technical challenges that face modern rocketry.
Tune in around 12:30 pm ET (16:30 UTC) at the webcast below to watch Falcon 9's CRS-19 launch and landing live.
Check out Teslarati's newsletters for prompt updates, on-the-ground perspectives, and unique glimpses of SpaceX's rocket launch and recovery processes.
Quelle: TESLARATI
----
Update: 18.30 MEZ
.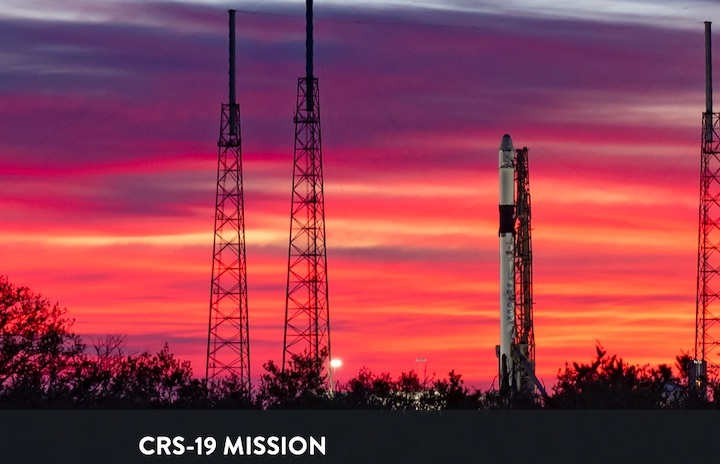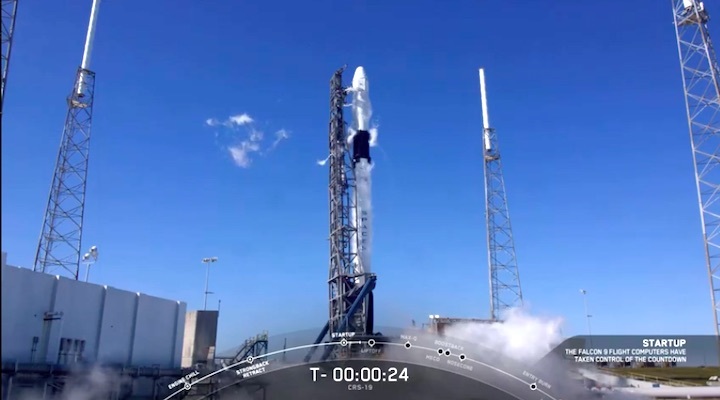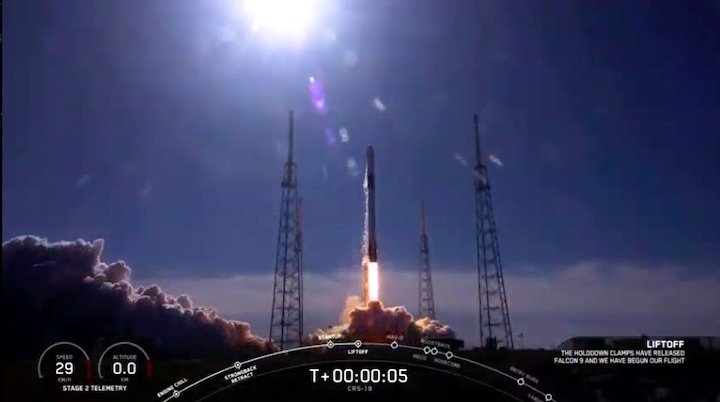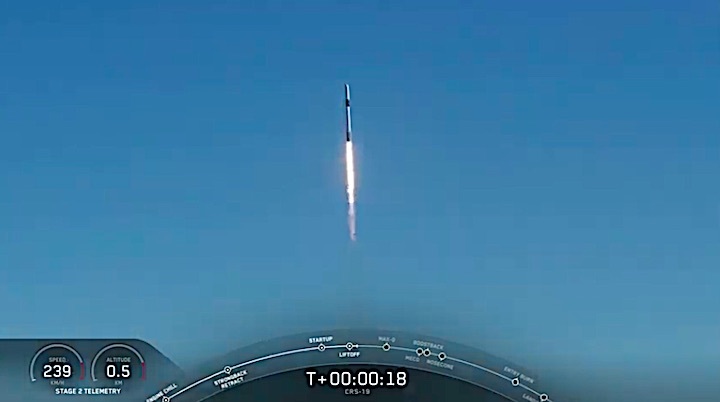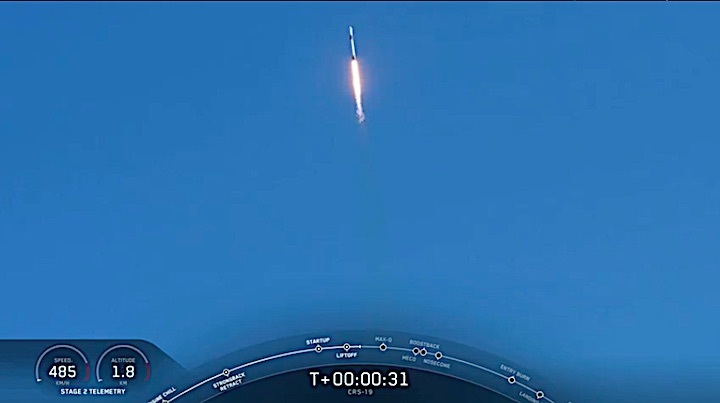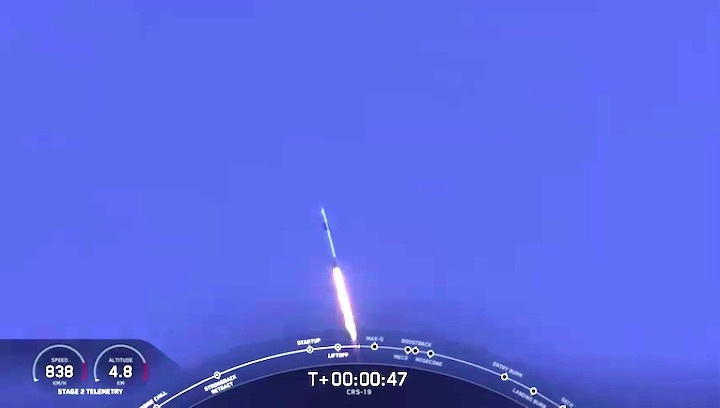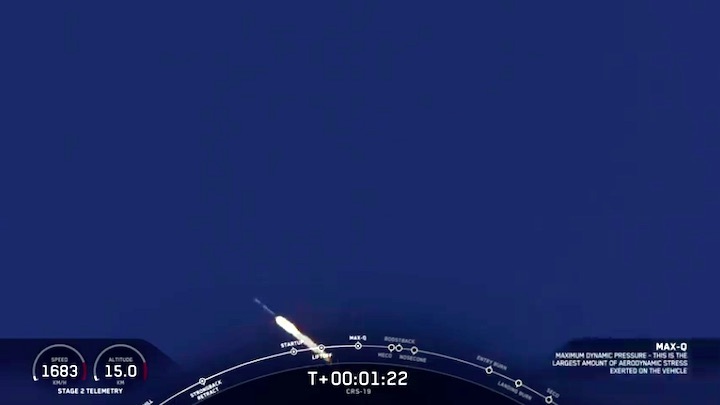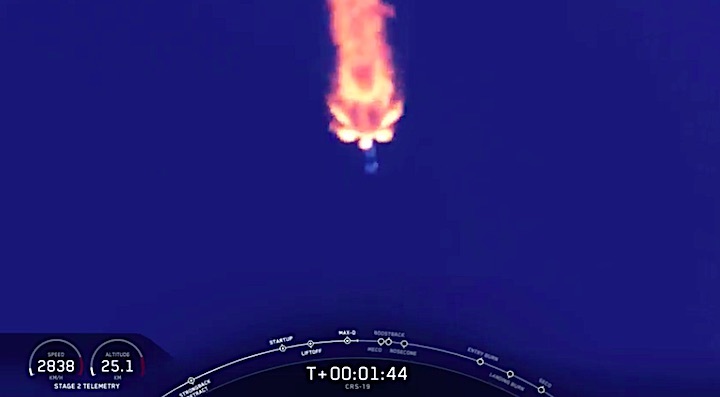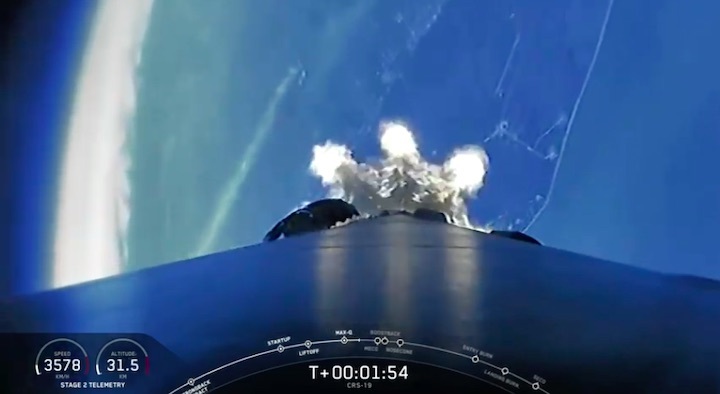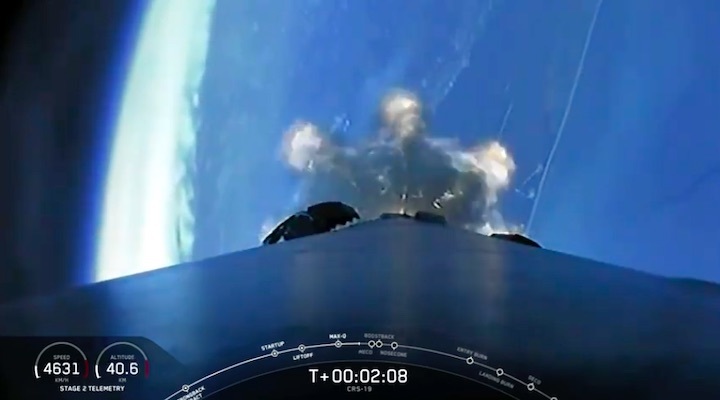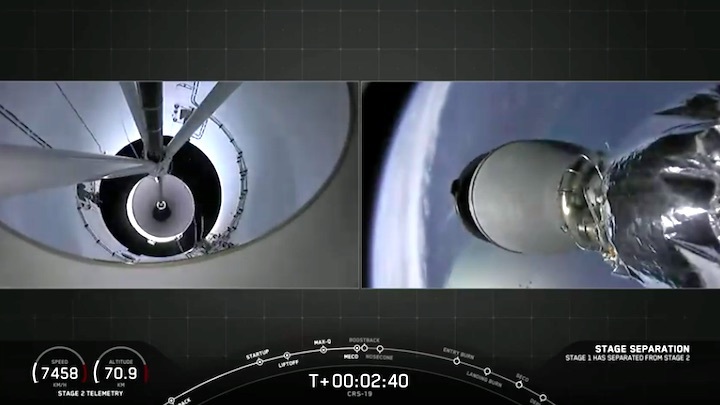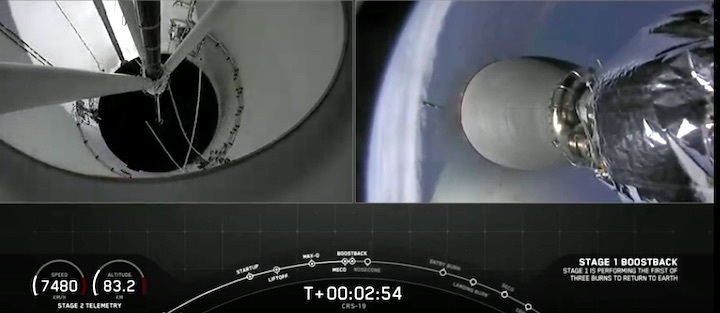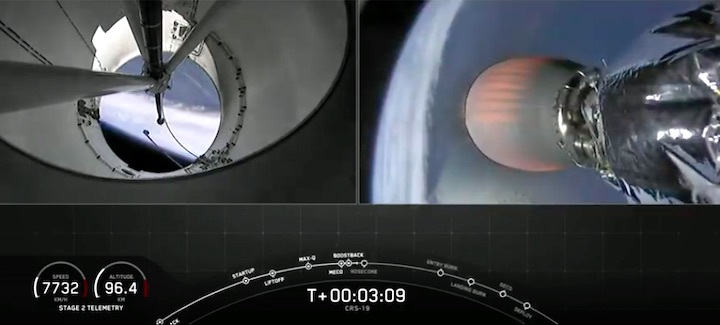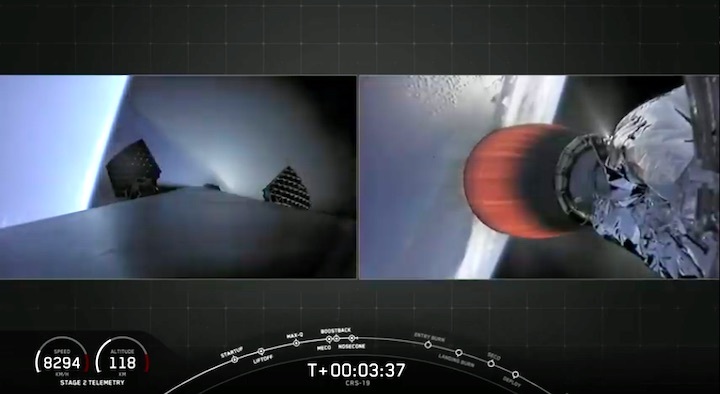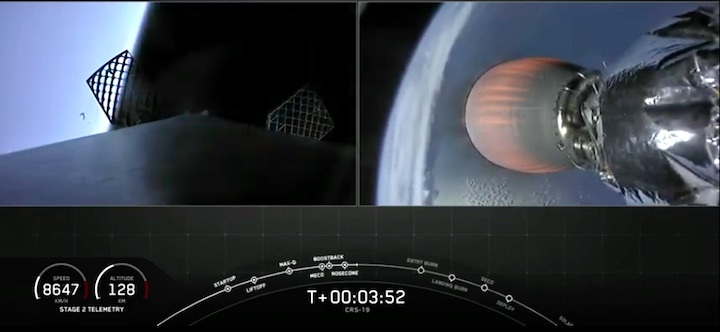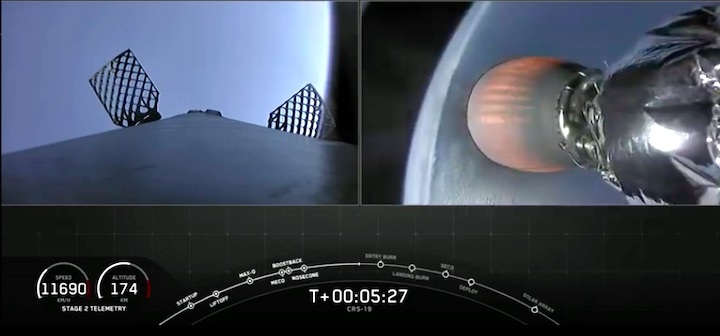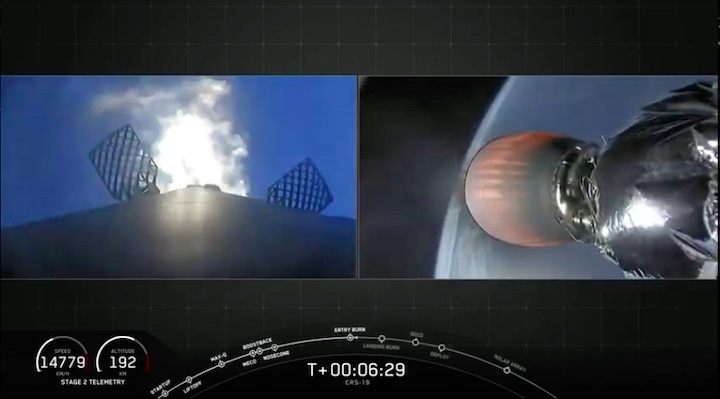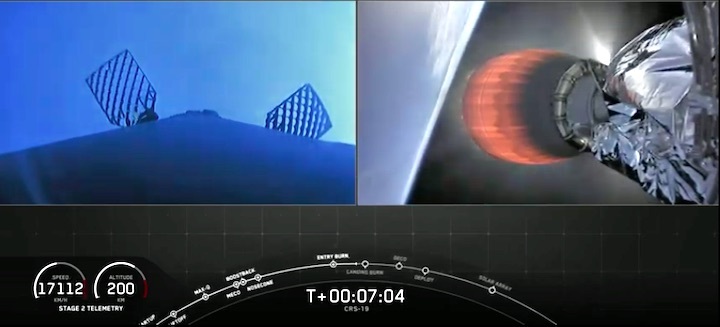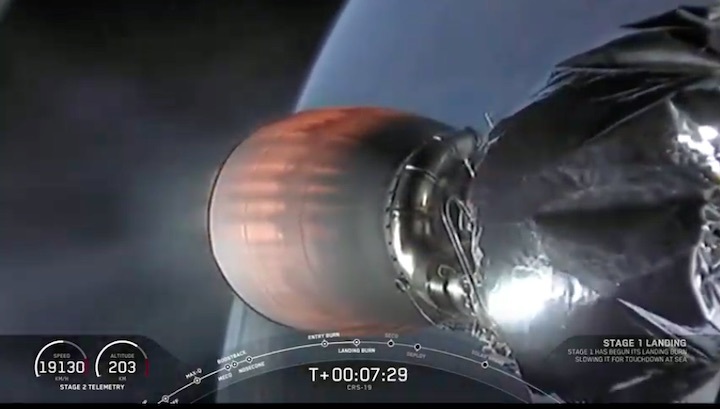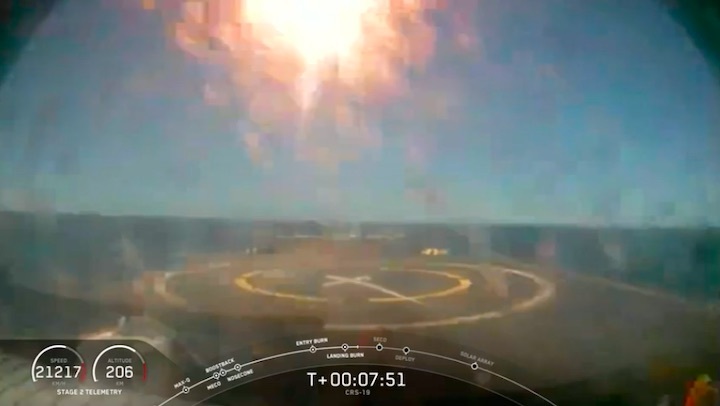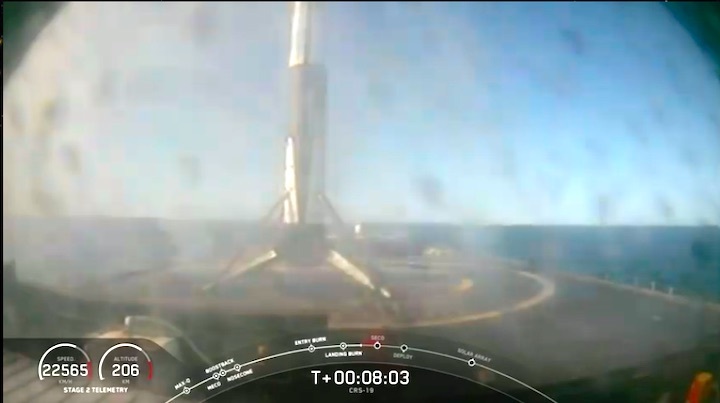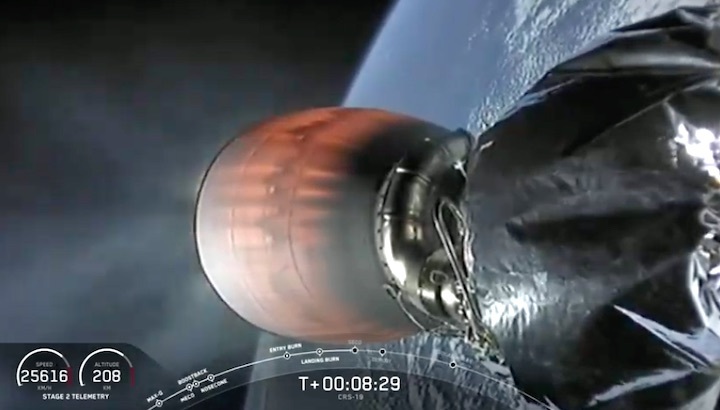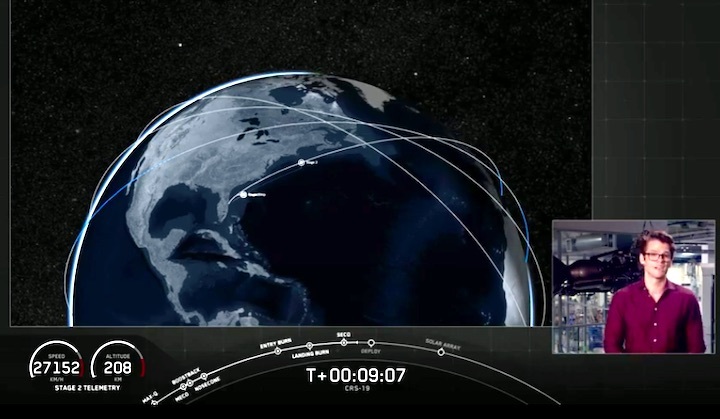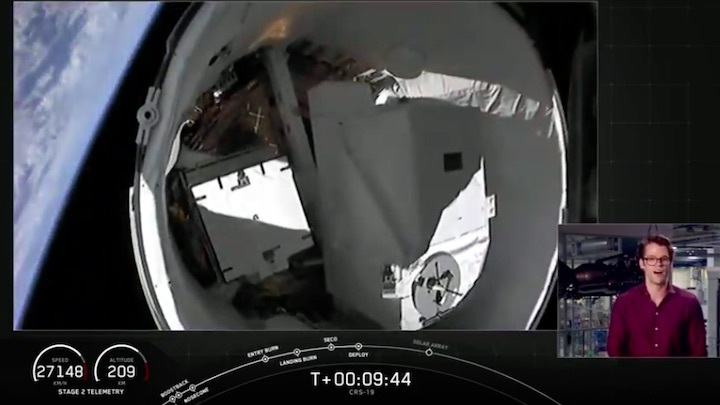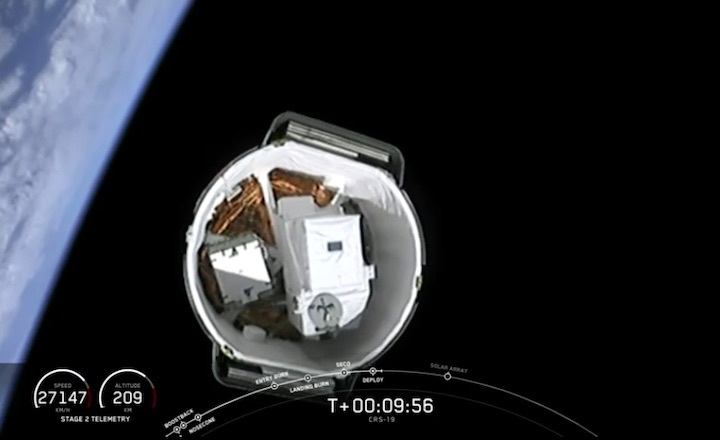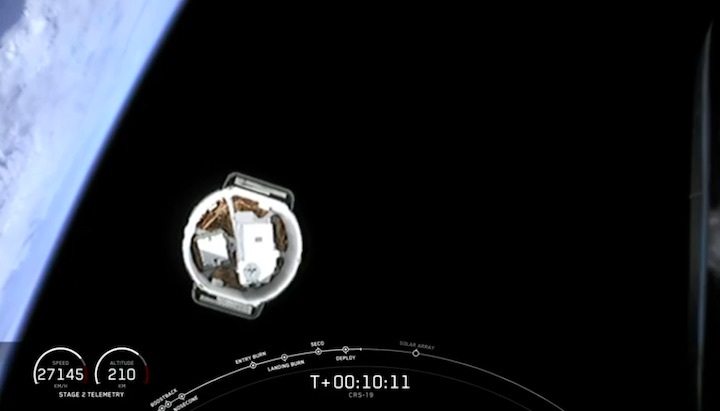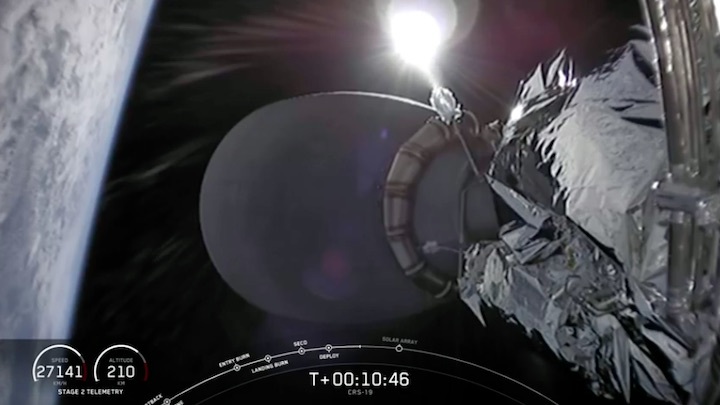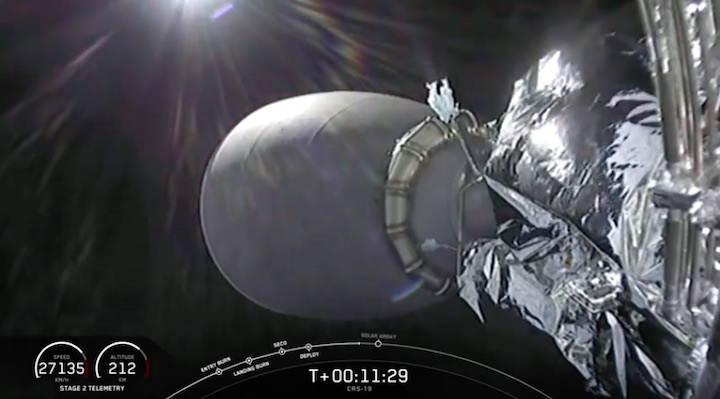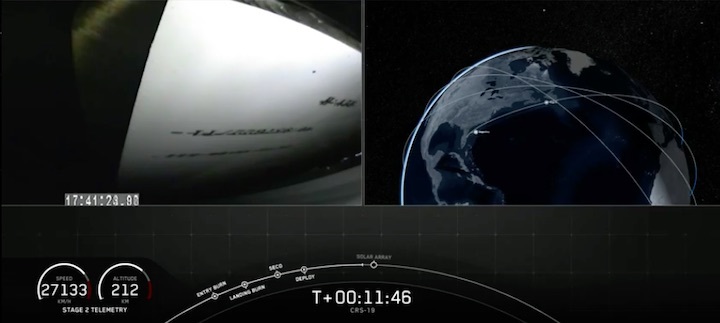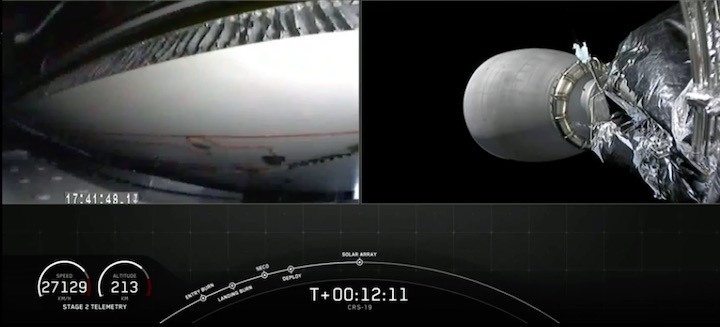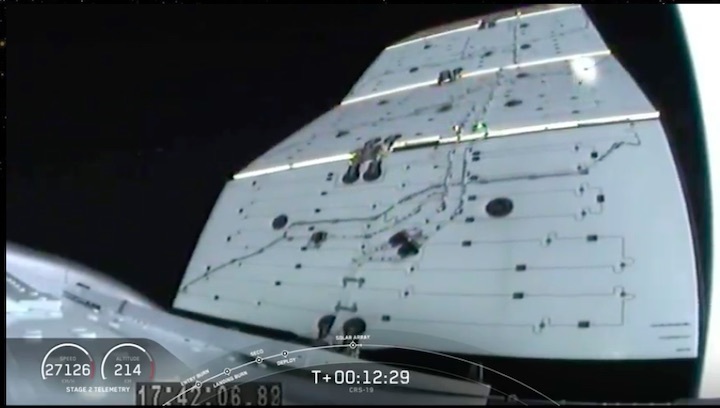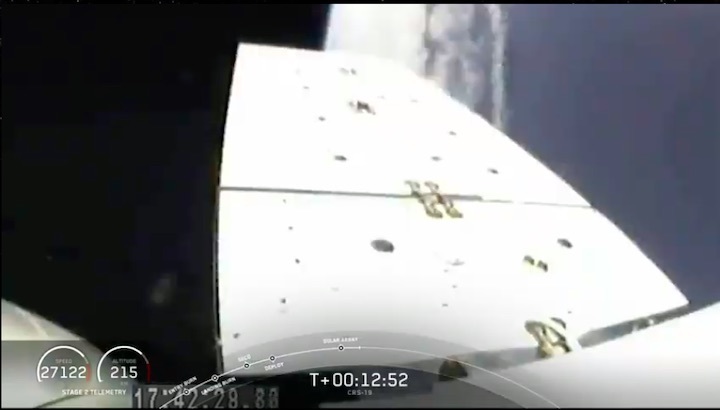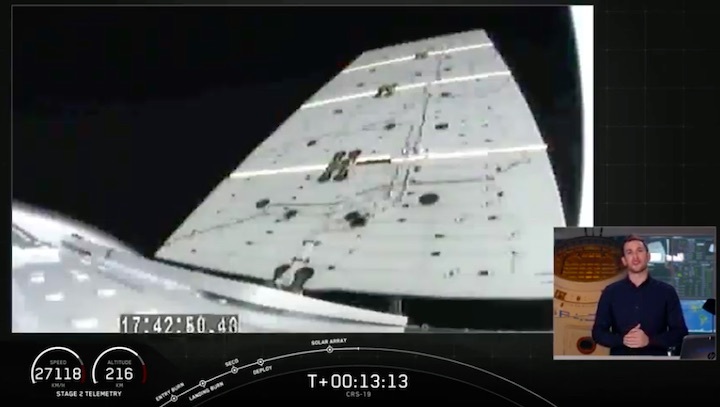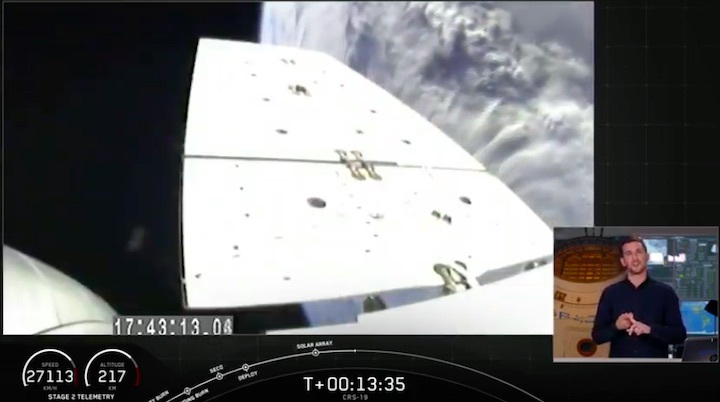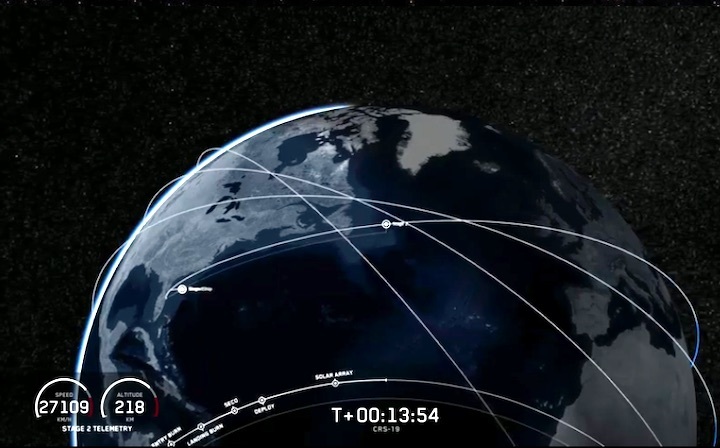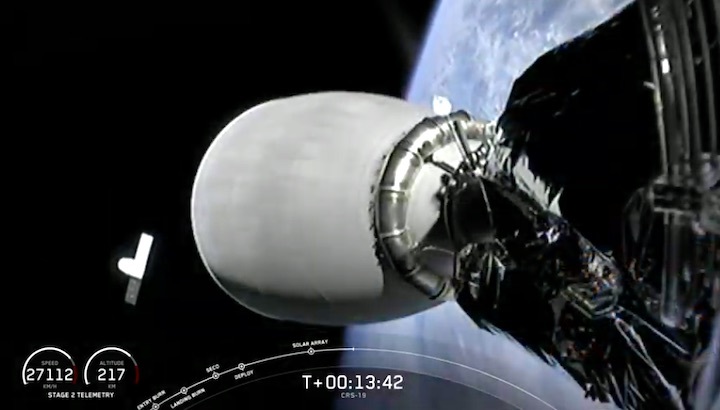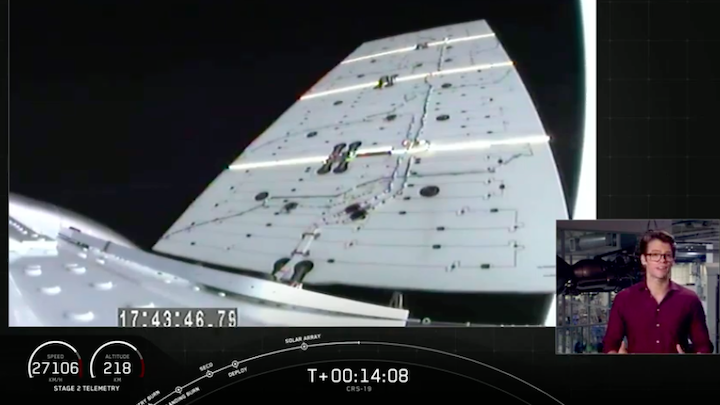 Quelle: SpaceX
5488 Views