12.10.2019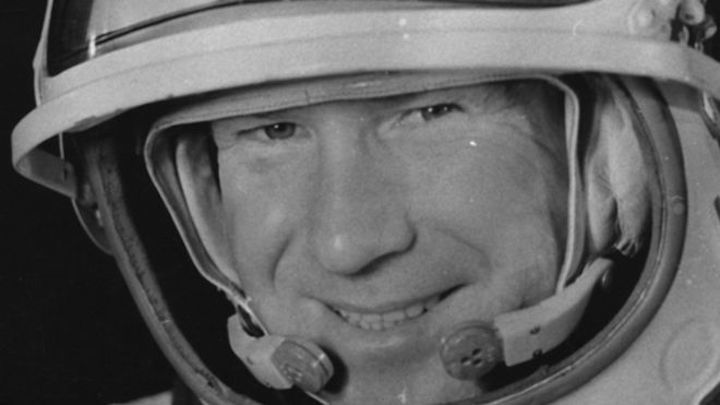 Soviet cosmonaut Alexei Leonov, who became the first person in history to spacewalk in 1965, has died aged 85.
Tethered to a spaceship by a 4.8m (16ft) cable, the Russian floated above Earth for 12 minutes.
"You just can't comprehend it. Only out there can you feel the greatness - the huge size of all that surrounds us," Leonov told the BBC in 2014.
But the outing nearly ended in disaster as his spacesuit inflated and he struggled to get back in the spaceship.
At a time when the US and the USSR were jostling for space supremacy, Leonov's mission was lauded as a triumph at home.
But Leonov's ambitions did not stop at his spacewalk. He went on to become the commander of Soyuz-Apollo, the first ever joint US-Soviet mission in 1975.
Leonov died at Moscow's Burdenko hospital on Friday after a long illness, his assistant confirmed.
Russian cosmonaut Oleg Kononenko said Leonov's death was a "loss for the whole planet", while President Vladimir Putin said he admired the astronaut's courage.
'Floating without control'
Leonov was born in Siberia, his father a victim of Stalinist repression. His family moved to Kaliningrad in western Russia in 1948.
As an air force pilot he was selected to train as a cosmonaut in 1960. He trained with Yuri Gagarin, the first human in space, and they became close friends.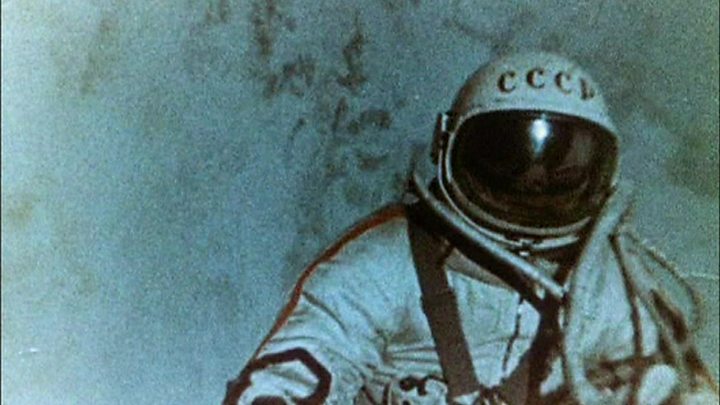 Leonov described his sortie into outer space in numerous media interviews.
"It was so quiet I could even hear my heart beat," he told the Observer. "I was surrounded by stars and was floating without much control. I will never forget the moment. I also felt an incredible sense of responsibility. Of course, I did not know that I was about to experience the most difficult moments of my life - getting back into the capsule."
In the vacuum of outer space, his spacesuit began to balloon out of shape and its fabric began to stiffen dangerously.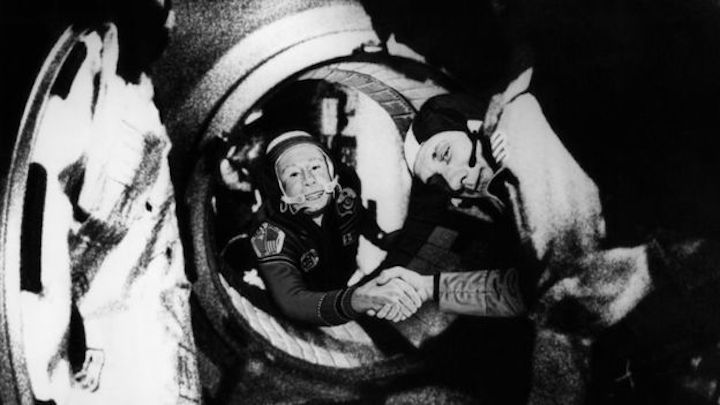 His hands slipped out of his gloves, his feet came out of his boots, and Leonov could no longer get through his spaceship's airlock. Even worse, the craft was hurtling towards Earth's shadow. In five minutes, the cosmonaut realised he would be plunged into total darkness.
He managed to release some of the oxygen from his spacesuit and was barely able to squeeze himself back into the capsule headfirst. He lost 6kg (13 pounds) in the process.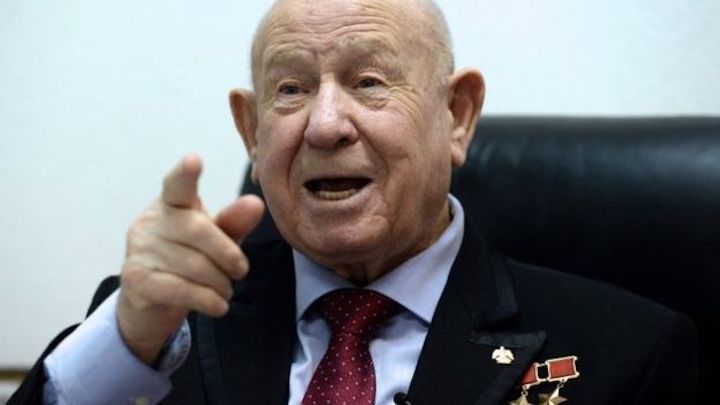 He and his pilot Pavel Belyayev were hailed as heroes on their return, but only after crash-landing in a forest in the Ural mountains and waiting three days to be rescued.
A decade later, Leonov was one of two Soviet cosmonauts involved in the first docking of US and Soviet spaceships - the Apollo 18 and Soyuz 19 - during a period of detente between the two countries.
He was twice awarded the country's top medal, Hero of the Soviet Union.
Art in zero gravity
Although Leonov was best-known for his exploits as an astronaut, his artwork also garnered accolades throughout his life.
A self-taught artist, Leonov was adept at drawing in zero gravity. It was during the space-walking mission of 1965 that Leonov created the first artwork in space.
In the artwork, Leonov depicted a small yet remarkable sunrise from the vantage point of the Voskhod 2 spacecraft.
London's Science Museum exhibited Leonov's coloured pencil drawing as part of a major exhibition on cosmonauts in 2015.
"You can imagine it being a bit of a nightmare … but he wanted to stop the time and share this moment with other people," curator of the exhibition Natalia Sidlina said.
Leonov's artworks drew heavily on his experiences in space. His other notable artworks included a self-portrait of his 1965 spacewalk, sketches of fellow astronauts and landscapes in the former Soviet Union.
Quelle: BBC
+++
Alexei Leonov, first person to walk in space, dead at 85
Alexei Leonov, who made history by becoming the first man to walk in space, died at the age of 85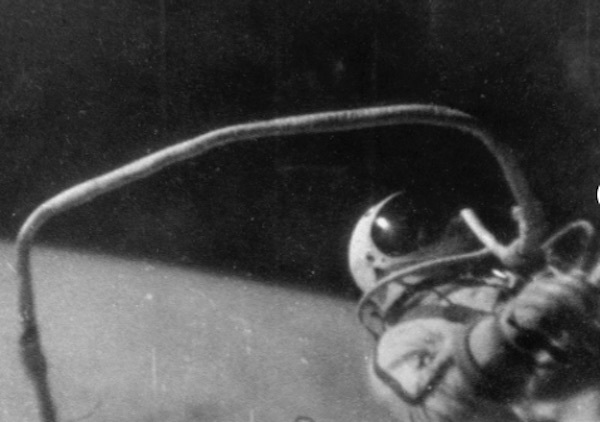 Alexei Leonov, the first human to conduct a spacewalk, died on October 11 at the age of 85. Leonov carried out two space flights that lasted a total of seven days and 33 minutes. The first one was on March 18-19, 1965. Leonov was a co-pilot of the spacecraft Voskhod-2 (commander Pavel Belyayev). During that space mission Leonov performed the first-ever spacewalk. During his second space voyage on July 15-21, 1975 Leonov was the commander of the crew that participated in the first international docking of the Soviet Union's Soyuz-19 spacecraft and the United States' Apollo-18. TASS recalls photos of legendary cosmonaut.
Quelle: TASS
2366 Views