27.09.2019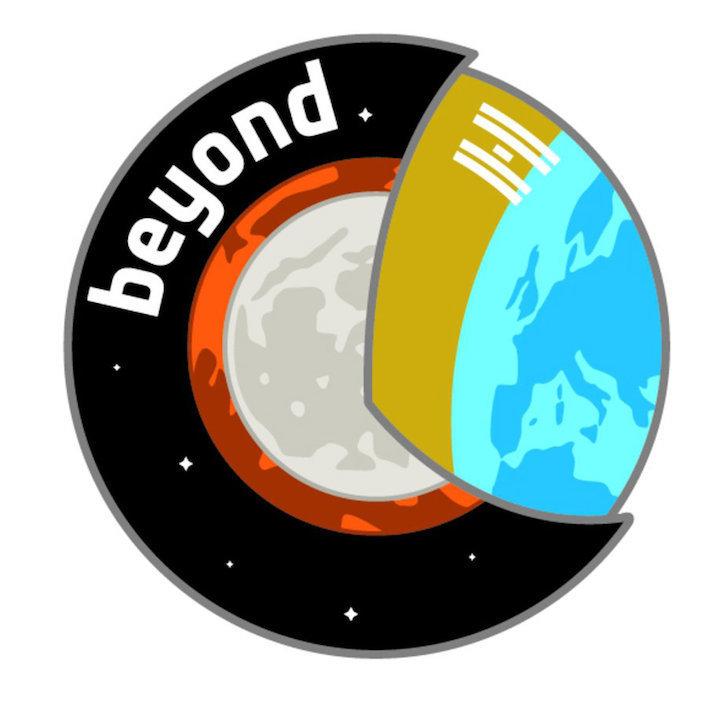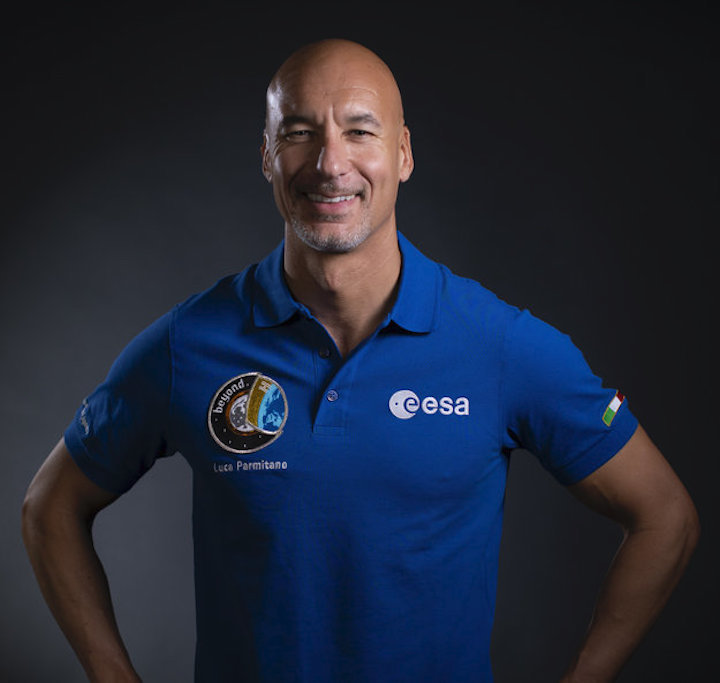 LUCA TAKES LEADING ROLE FOR EUROPE IN SPACE
ESA astronaut Luca Parmitano is set to become the third European and first Italian commander of the International Space Station, following an official change of command ceremony on Wednesday 2 October 2019.
He will take over from departing Russian cosmonaut Alexei Ovchinin. This marks the start of Expedition 61 and the second part of Luca's second space mission known as Beyond.
Live coverage of the change of command ceremony is scheduled for 15:20-15:40 CEST (13:20-13:40 GMT) 2 October and will be shown on NASA TV.
Europe in command
The full title of Luca's new role is International Space Station crew commander. While overall command of the Station lies with ground-based flight directors unless there is an emergency on board, the role of crew commander is vital to mission success.
ESA astronaut and current head of ESA's astronaut centre (EAC) in Cologne, Germany, Frank De Winne was the first European appointed to the commanding role. This was during his OasISS mission in 2009. He was followed by ESA astronaut Alexander Gerst in 2018, who held the role during the second part of his Horizons mission.
Frank says the International Space Station crew commander holds responsibility for crew morale and wellbeing. It is up to them to ensure crew members are able to perform the tasks required of them during their time in space.
He is confident Luca will do an excellent job and believes the appointment of two European commanders in quick succession says a lot about Europe's position as a trusted partner.
"People can rely on us, and they do rely on us," Frank explains. "Not only in terms of the hardware that we provide to the Space Station and now the service module for Orion, but also in the area of crew operations.
"I think that is a very good result of the investment European member states have made."
Luca has also expressed his pride in the appointment, saying "I am honoured that the Space Station programme chose me for this role, and at the same time I am humbled by the task.
"Being the commander of the most trained and proficient people on and off Earth can be daunting. I see myself as a facilitator, my goal will be to put everybody in the condition to perform to the best of their capability. Ultimately, though, I am responsible for the safety of the crew and the Station, and for overall mission success."
Full steam ahead
Luca Parmitano interview at Johnson Space Center
Luca takes over command at a particularly busy time for Station operations.
A number of spacewalks are scheduled for November to extend the life of the Alpha Magnetic Spectrometer (AMS-02) – a state-of-the-art cosmic-ray detector designed to examine fundamental properties of dark matter, antimatter and missing matter and the origin of the Universe.
Later in November, Luca is also expected to remotely control a robot on Earth to collect geological samples under the direction of scientists as part of an experiment called Analog-1.
Who's who of the Space Station crew
Luca has been living and working on board the International Space Station since arriving with NASA astronaut Andrew Morgan and Russian cosmonaut Alexander Skvortsov in the Russian Soyuz MS-13 spacecraft on 21 July 2019.
Expedition 60 commander Alexei Ovchinin, NASA astronaut Nick Hague and United Arab Emirates (UAE) astronaut Hazzaa Al Mansoori, who is completing an eight-day mission, will return to Earth in the Soyuz MS-12 on 3 October.
NASA astronauts Christina Koch, Andrew Morgan and Jessica Meir and Russian cosmonauts Alexander Skvortsov and Oleg Skripochka will remain on Station as the crew of Expedition 61.
Luca is currently scheduled to remain on Station as Space Station commander until February 2020 when he will return to Earth with Alexander and Christina.
Quelle: ESA
----
Update: 1.10.2019
.
FULL HOUSE FOR SPACE SCIENCE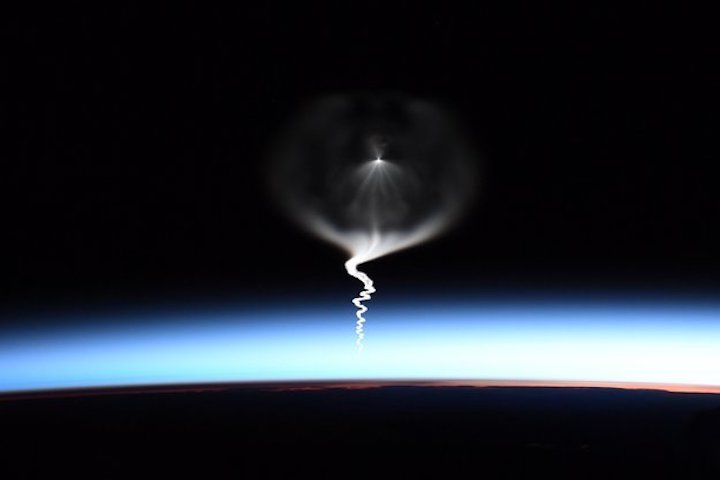 Three newcomers and two spacecraft make a full house in space. The population of the International Space Station rose to nine last week while European science focused on bone loss, time perception and routine maintenance.
ESA astronaut Luca Parmitano welcomed aboard NASA astronaut Jessica Meir, Russian cosmonaut Oleg Skripochka and the first United Arab Emirates (UAE) astronaut Hazza Al Mansouri. Following their arrival on the Soyuz spacecraft, Japan's HTV-8 space freighter docked to the Station with over four tonnes of supplies and new science experiments.
A total of 239 people from 19 countries have visited the space home, where living quarters are now even noisier than usual as humming fans and the creaking of the Station's shell join with the sounds of nine busy astronauts on board.
Luca is preparing to take over as commander of the Space Station on Wednesday 2 October, becoming the third European and first Italian to assume this leading role. This marks the start of Expedition 61 and the second part of Luca's second space mission.
Bone loss
All astronauts lose up to 1% of their bone mass each month in space, a similar rate of decrease to that experienced by people with osteoporosis on Earth. This disease results in loss of calcium and a more brittle bone structure.
Studying what happens during long spaceflights offers a good insight into the process of osteoporosis and helps develop methods to combat it. The Early Detection of Osteoporosis in Space experiment looks at changes in bone structure before and after flight.
Cosmonaut Aleksander Skvortsov is 53 years old and this is his third long stay on the Space Station. Halfway through his mission, he took blood samples for scientists to study how his skeleton is coping when its supporting function is cancelled out by microgravity.
Researchers behind the Nutrition Monitoring for the International Space Station (NutrISS) experiment believe that a carefully-tailored high-protein diet could limit microgravity-induced bone and muscle loss in astronauts.
For the third time during his mission Beyond, Luca tracked his fat to mass ratio with a bio-impedance device and logged the meals consumed during the week using the EveryWear astronaut app. Expert nutritionists use the data to monitor and provide advice to keep him healthy.
Exerting the force
Gravity is constantly exerting its force on objects. In the weightless environment of the International Space Station astronauts need to adjust to their new space world much like infants must learn to hold objects on Earth.
The way Luca's brain adapts and decides how much grip is needed to move things is at the core of the Grip experiment. He and NASA astronaut Andrew Morgan completed training to kick off their second session.
They will perform a series of movements while gripping a purpose-built sensor that measures grip-forces, moisture and acceleration.
Lost in time
Luca and Andrew also tested their sense of time just over two months into their mission. Scientists believe astronauts underestimate time in orbit, just as they have an altered perception of distance in space.
The two astronauts' time reactions and perception were recorded to process speed and attention as part of the Time experiment.
For astronauts this is important because a misperception of time could jeopardise safety. On Earth, learning more about the subjective perception of time could improve the lives of those who suffer from isolation or confinement.
Install, clean, check
Keeping germs at bay on the International Space Station is the focus of the Matiss-2 experiment. For nearly a year, eight sample holders have been exposed in the Columbus module, letting the air flow through and collect any bacteria floating past.
Andrew installed two more sample holders that will remain exposed for the next six months. The experiment monitors the antibacterial properties of materials, and how some microorganisms develop resistance to cleaning products.
The astronauts also spent time on cleaning chores for the sake of science. Luca cleaned the Biolab facility, while his Russian colleague Alexei Ovchinin took care of the Electromagnetic Levitator to prepare it for new material science experiments.
The Multiscale Boiling experiment, known affectionately as Rubi, will get back to work tomorrow after a few days of intensive checks to expand our knowledge of the boiling process. Understanding how boiling behaves in weightlessness helps investigate the basics of boiling heat transfer phenomena.
Quelle: ESA
----
Update: 11.10.2019
.
LUCA POWERS UP FOR A SPACEWALK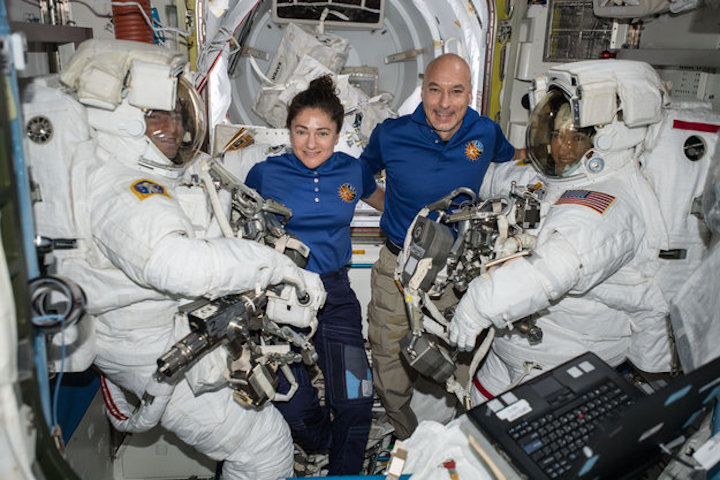 ESA astronaut Luca Parmitano assists spacewalkers in the Quest airlock
European Space Agency (ESA) astronaut Luca Parmitano is preparing to step out into space for his first spacewalk of the Beyond mission.
Scheduled for 25 October, he will work with NASA astronaut Jessica Meir to replace nickel hydrogen batteries with newer lithium ion batteries and install battery adapter plates on the Space Station's Port-6 truss structure.
This is a process fellow ESA astronaut Thomas Pesquet knows well, having replaced batteries on another power channel during his Proxima mission. We asked him to tell us more about the task and how the crew will prepare.
The lead-up
Known to the crew as an EVA (Extravehicular Activity), each spacewalk is planned up to a year in advance.
On Station, preparation begins around two weeks ahead, with a set of procedures called the "Road to EVA".
"Preparing for a spacewalk will make up 2-3 hours of your schedule every day during this time," Thomas explains. "The crew often carry out prep in their personal time as well."
The big day
Live coverage of Luca and Jessica's spacewalk starts on NASA TV at 10:30 GMT (12:30 CEST), but the crew will begin their preparation around 6:00. And there is to be no showering, shaving, or applying deodorant for at least a day in advance, as any remnants of these products could mix with the pure oxygen inside the suit and pose a fire risk
Astronauts wear a liquid cooling garment underneath their spacesuit. This is connected to the water system that keeps them cool, or warm, by circulating water around their body. They also don a medical monitor and put a dosimeter in their pocket to measure radiation before entering the hatch.
Thomas describes the process inside the airlock as "like scuba diving in reverse", as astronauts breathe in a controlled way to rid their blood of nitrogen and adjust to lower pressure.
A third crew member, known as the Intravehicular (IV) crew member, is also isolated in the airlock, before it goes to vacuum. This person helps the astronauts with their oxygen masks and into their spacesuits, while making sure everything is checked, tethered and ready for a safe and successful sortie.
It is a role Luca will play in the two spacewalks before his, on 15 and 21 October.
Out in space
Before exiting the airlock, Thomas says, extreme focus is the overriding feeling.
"Everybody's watching, so many people have been involved in the preparation, and the risks are so much higher when you're outside the Space Station," he explains. "The only thing you can't really prepare for are the day/night cycles.
"During the night, you only have your helmet light, so you can't really see anything except what you're working on. And because you're working in all body orientations, it's easy to get disoriented. But you know you can always follow your tether back towards the hatch."
After exiting the airlock, Thomas says one astronaut will prepare the worksite while the other breaks torque on the pre-positioned adapter plates. Each astronaut will then work to install the adapter plates, needed to replace two older batteries with one new one.
The spacewalk on 25 October is the one of five scheduled for October. Even more are expected in November as Luca ventures out again with the complex task of repairing and enhancing dark matter hunter AMS-02 – a structure never designed to be maintained in orbit.
Quelle: ESA
3698 Views