23.06.2019

Submarine-launched, radar reflector-toting balloons used to stimulate enemy air defenses can be traced back to a Cold War era Skunk Works program.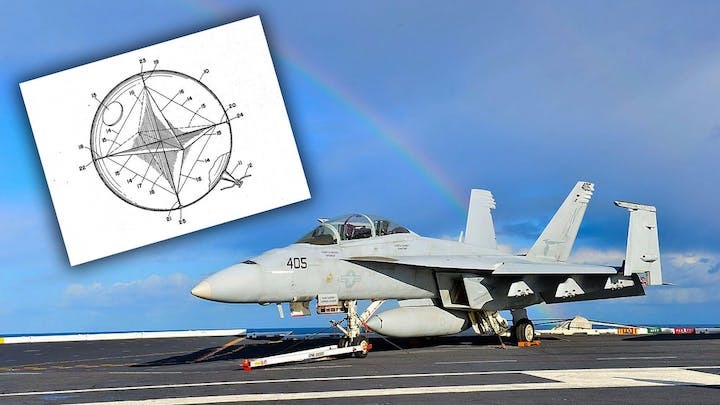 Following the revelations that a series of bizarre encounters between Navy pilots and UFOs had occurred off the east coast of the United States from 2014 to early 2015, The War Zone set out in search of any possible explanation for at least some of these incidents that don't involve fantastic origins or extremely advanced technology. Over the last month, we have identified one possibility, in particular, that is worth mentioning. Instead of anti-gravitational propulsion or flying machines from space, this possibility—and that is all it is, a possibility—has to do with specially designed radar reflector balloons and submarines, as well as a historical precedent for an obscure operational electronic intelligence gathering concept that first came to be during one of the hottest moments of the Cold War.
The description given of objects involved in numerous close UFO encounters with Navy pilots off America's eastern seaboard during the 2014-2015 timeframe is akin to a 'beachball' or orb with a cube suspended inside of it with the cube's corners touching or nearly touching its edges. This sounds amazingly bizarre and is more reminiscent of what we would expect from a sci-fi movie circa the 1980s than the classic flying saucer or even the large 'Tic Tac' that Navy pilots encountered back in 2004, but to me, it also sounded eerily familiar.
When I thought of round orbs with cubes inside them, balloons and radar reflector devices came immediately to mind. I began hashing out this possibility with my colleague Joseph Trevithick shortly after the reports came to light. The reality is that traditional high-altitude balloons and radar reflectors already go hand-in-hand.
Because a high-altitude balloon doesn't have much, if any, of a radar cross-section, metallic radar reflectors, which come in a variety of geometric shapes, are strung below its gas envelope, thus providing a radar return so that it can be tracked. The combination can look pretty bizarre in and of itself and they are cumbersome and clumsy arrangements. But couldn't this be simplified for more conducive deployment and better aerodynamics by just suspending the reflector inside the balloon itself? A similar arrangement is used for radar reflectors that float on the water or are strung up on ships, but what about one that has to travel through the atmosphere?
Just as I thought, an answer to that question has already been proposed. After searching sporadically over a number of days for what I envisioned in my mind, I found just that in U.S. Patent #2,463,517, titled "Airborne Corner Reflector."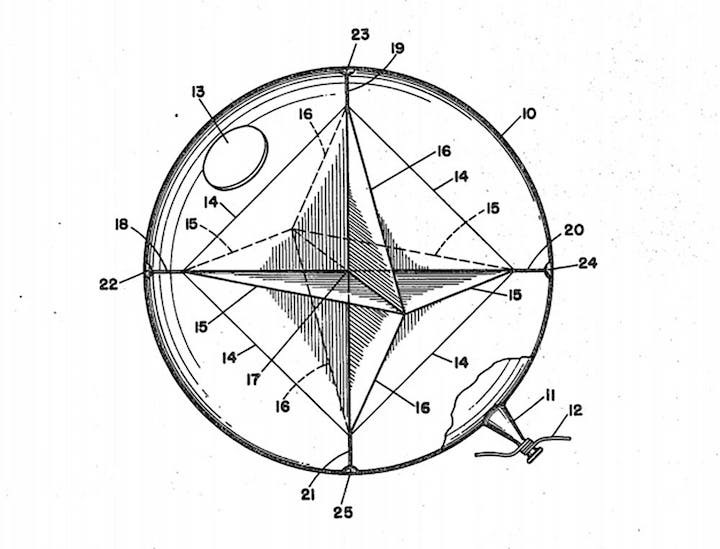 Airborne Corner Reflector.
3291 Views