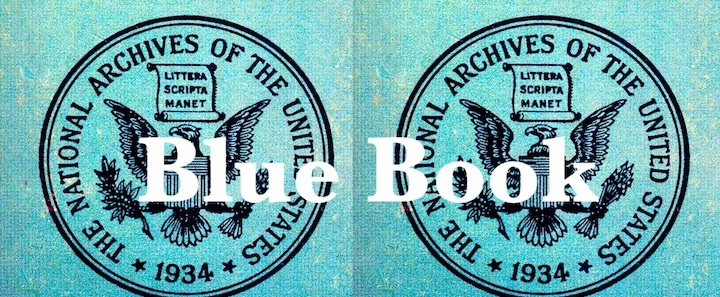 .
This is the sixth edition of the Project Blue Book case review covering the first half of 1957. Like the previous evaluations, I tried to examine each case to see if the conclusion had merit. I added comments to help clarify the explanation or if I felt it was not correct or adequate.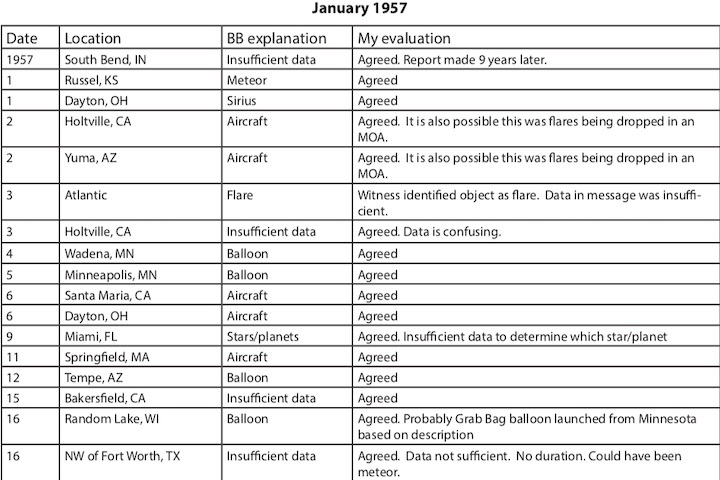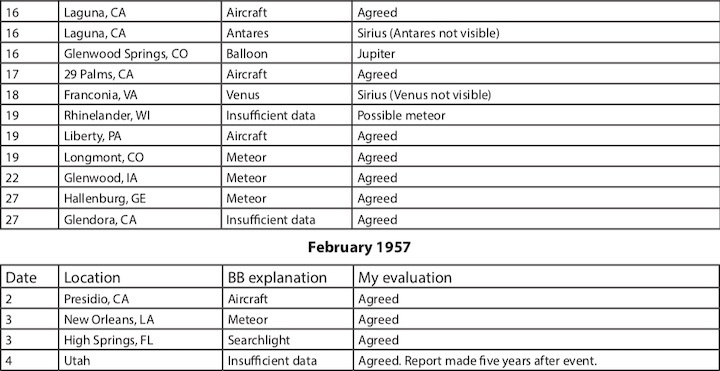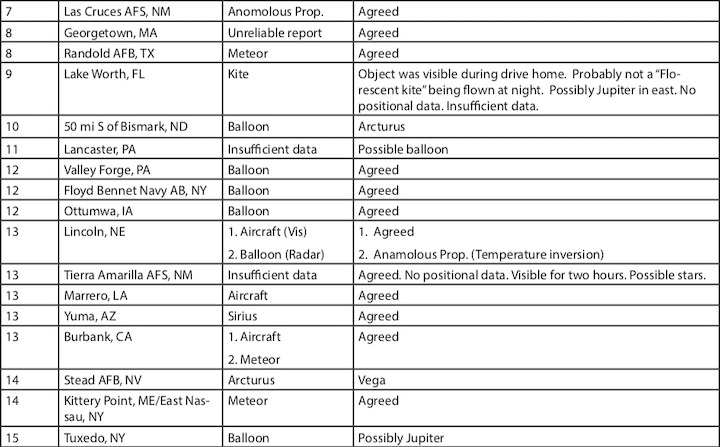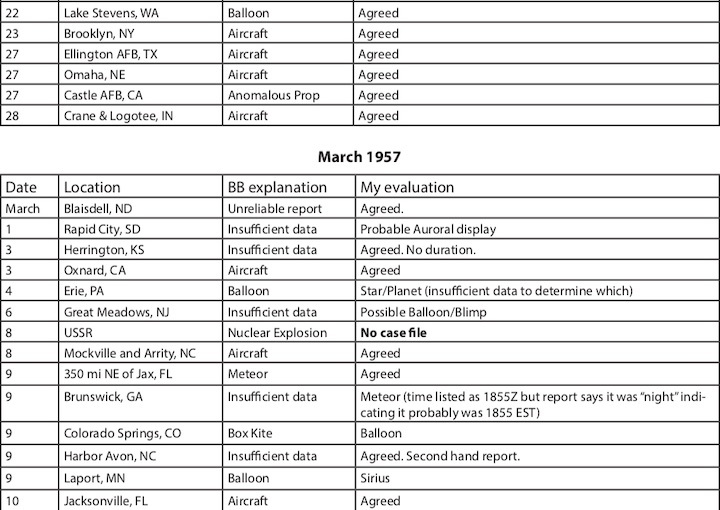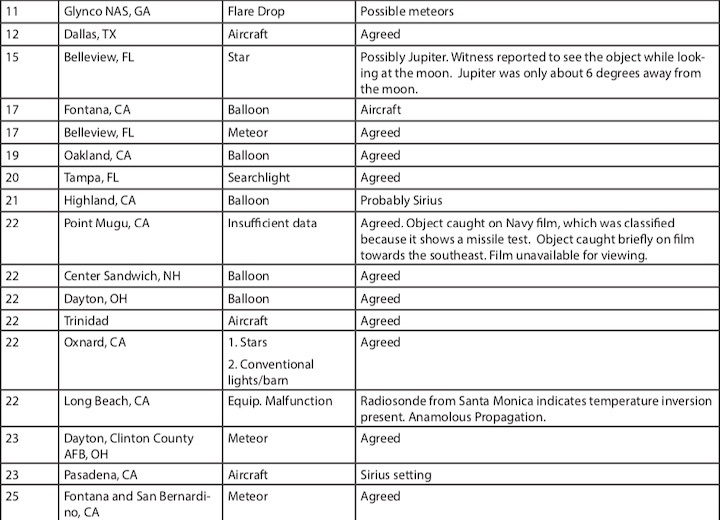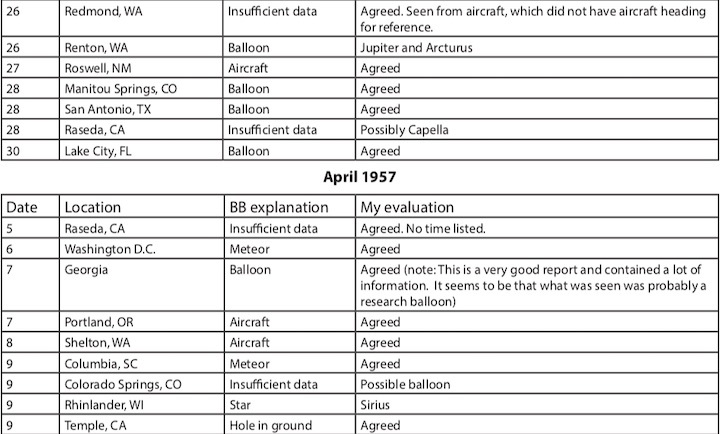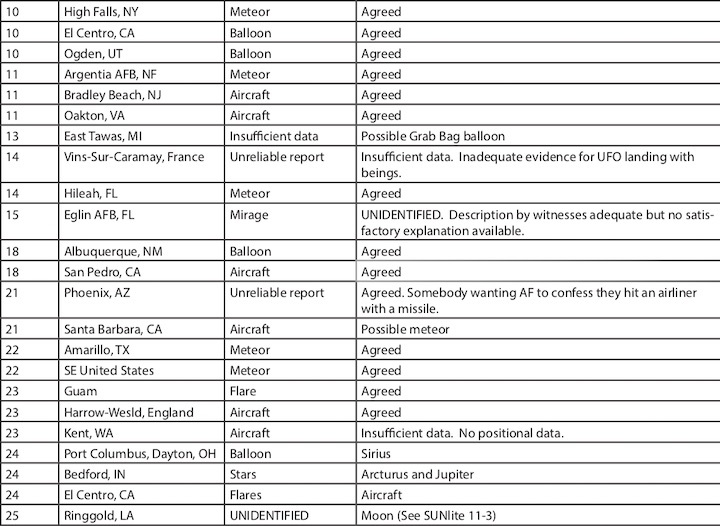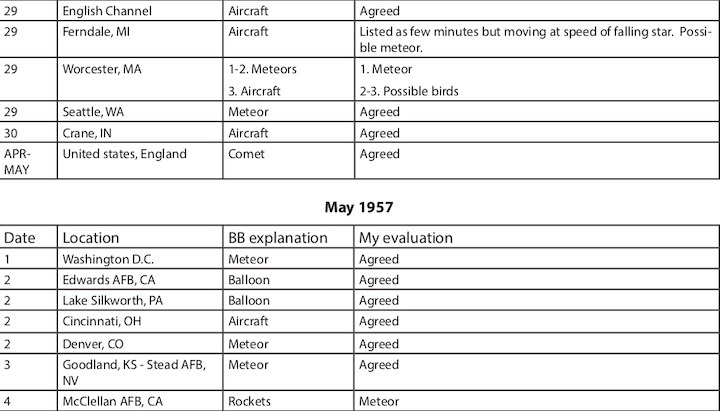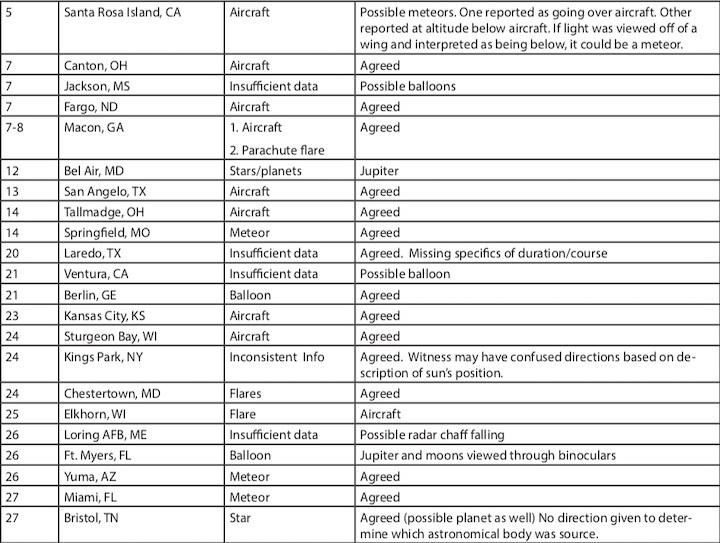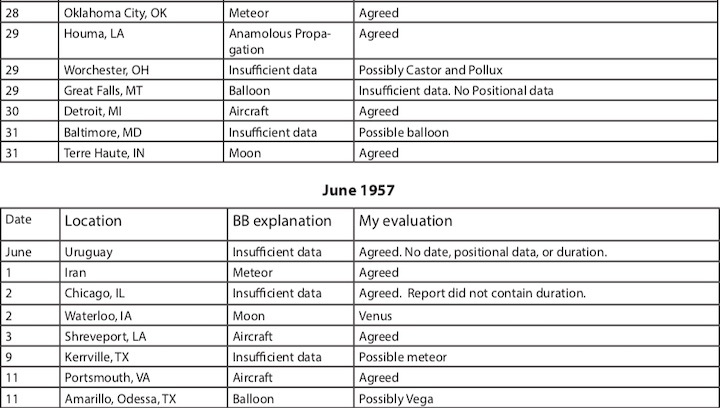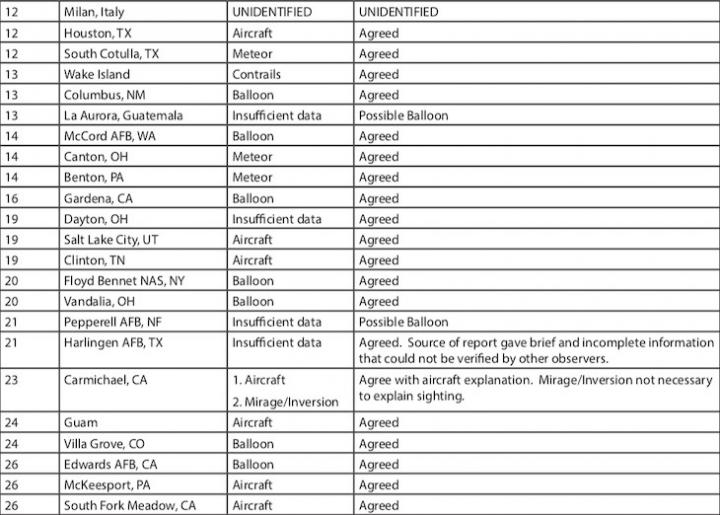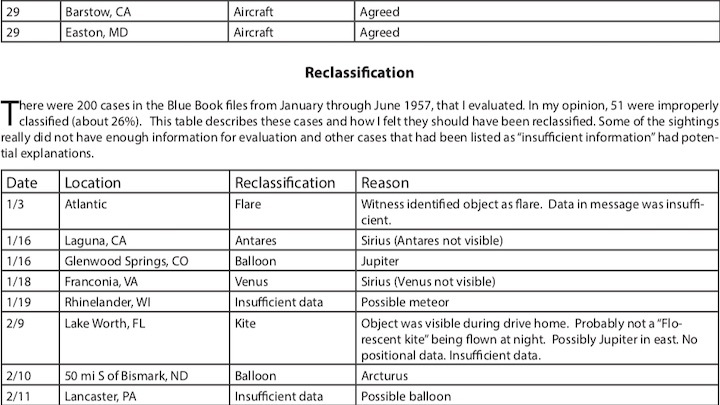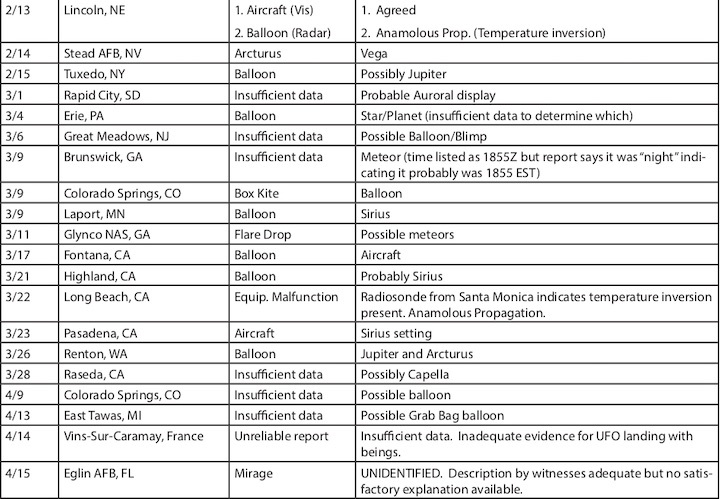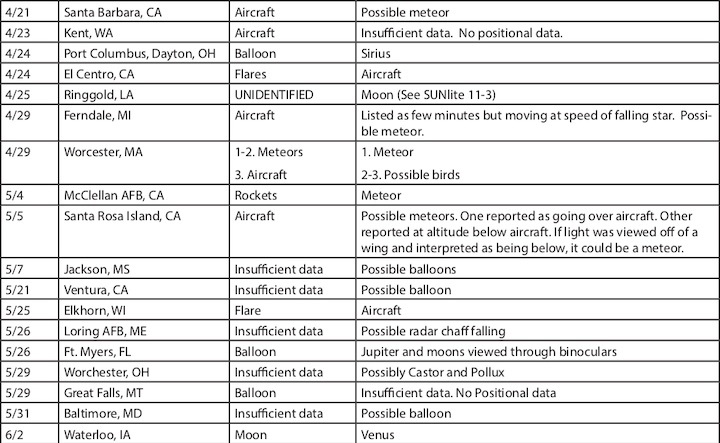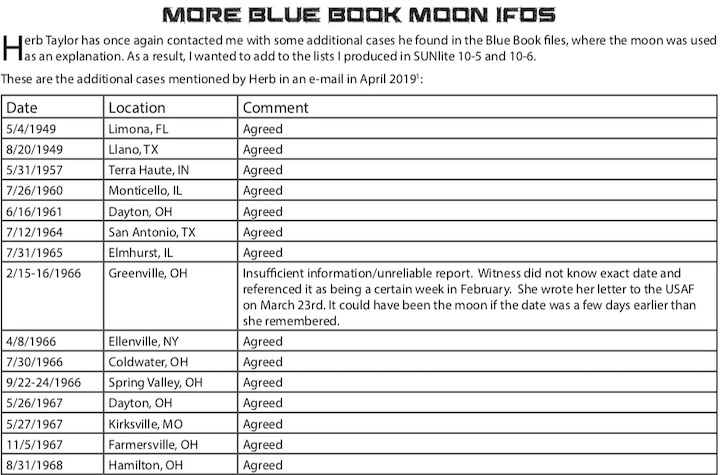 Summary
It is interesting that the number of reports received dropped significantly from the second half of 1956. Despite the lower number of reports, the number of cases that required reevaluation was significant. The value increased from 17 to 26%. This probably has to do with a lack of extra personnel to investigate the cases. Very few of the cases were investigated by the Air Intelligence Squad- rons meaning they were less on-site interrogations. I noticed that a lot of Ground Observer Corps (GOC) reports lacked positional data. Either the observers did not report such data or the officers writing the report left it out. In either case, such reports were often difficult to analyze.
One of the cases was reclassified as "UNIDENTIFIED" simply because no potential solution could be offered. I also felt that one of the UNIDENTIFIEDS could have a possible solution. I continue to be frustrated by the large number of cases that contain nothing more than a single message or a letter written by a witness. Trying to extract pertinent data from these kinds of reports makes positive identification, or even a proposed possible solution, difficult.
Quelle: SUNlite 3/2019
2795 Views