בעוד שישה ימים זה יקרה: החללית "בראשית" תנחת על הירח בתמרון מורכב שיתבצע בצורה אוטונומית. רק אמש (חמישי) הצוות ההנדסי של SpaceIL והתעשייה האווירית ביצעו את התמרון המכריע ביותר עד כה במסע החללית אל הירח - "לכידת הירח". התמרון אפשר לחללית להילכד בכוח המשיכה של הירח ובכך להתחיל להקיף אותו. "כנראה שישראל המדינה השביעית שנלכדה סביב הירח", אמר עידו ענתבי במהלך מסיבת העיתונאים שבה גם בוצע התמרון המכריע. למעשה, שלושת השלבים המכריעים במשימה הינם: השיגור שעבר בהצלחה, שלב לכידת הירח והנחיתה המיועדת ב-11 באפריל. עד כה החללית הקיפה במסלולים אליפטיים את כדור הארץ, במהלכם בוצעו מספר תמרונים (הפעלת מנועים) על מנת להגביה את מסלולה ולהרחיק אותה מכדור הארץ. אולם עד הנחיתה על הירח, למהנדסים שעובדים מסביב לשעון, צפויים כמה אתגרים.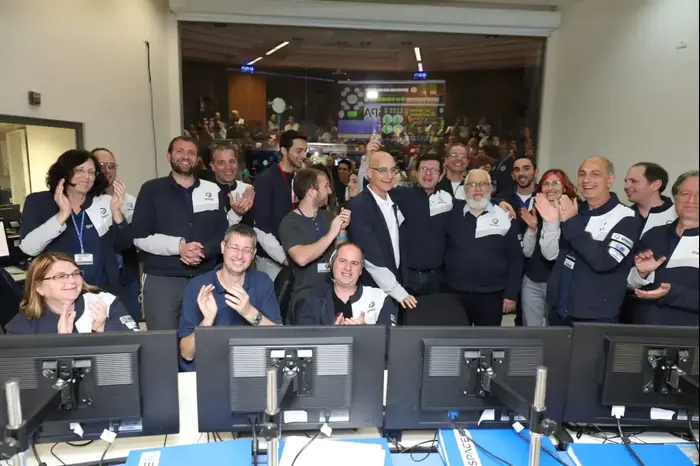 "שני אתגרים אחרונים: לכידת הירח והנחיתה"
במהלך השבוע הקרוב בתעשייה האווירית ו-SpaceIL יצטרכו להביא את בראשית למסלול האופטימלי לנחיתה על הירח. "אלו ימים מאוד צפופים - חמישה תמרונים בשבעה ימים. זה מאוד מורכב כי אנחנו צריכים לעשות עבור כל תמרון שני דברים: לדעת איפה אנחנו נמצאים ולתכנן את המסלול", אמר עופר דורון, מנהל מפעל חלל בתעשייה האווירית. "אין לנו GPS שעובד באזור הירח, אנחנו צריכים לשערך את המיקום של החללית מכדור הארץ והיו לנו המון בעיות כי היו אי דיוקים עם התחנות שפזורות ברחבי העולם. מעבר לכך, תכנון המסלול הוא תהליך שלוקח יומיים וכעת יש לנו חמישה תמרונים לבצע בשבעה ימים. יהיה מאוד לחוץ אבל אנחנו נעמוד בזה בכבוד. הצוות יעבוד מאוד קשה".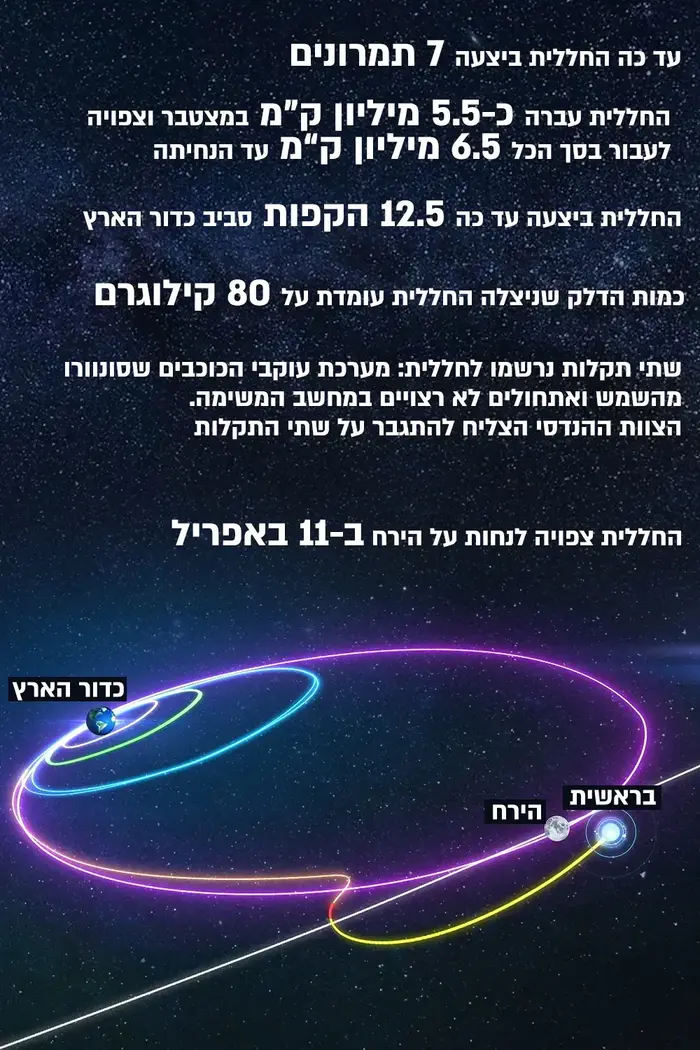 הנחיתה המושלמת עבור החללית תהיה בשעות הבוקר של הירח, מאחר ובשעות הצהריים הקרקע של הירח מתחממת ומגיעה לטמפרטורות של 130 עד 150 מעלות. עוד חשוב לתעשייה האווירית ו-SpaceIL להביא את החללית במהירות המדויקת, כשכעת היא משייטת אל עבר הירח במהירות של 6,500 קמ"ש. "אנחנו נסובב את החללית לקראת הנחיתה כי הדלק יהיה באזור שפונה לכיוון המנועים", הוסיף ענתבי. "ברגע שהחללית תסתובב, אנחנו נפעיל מנוע ראשי ונתחיל בגלישה תוך כדי בלימה לאורך של כמעט 800 קילומטרים אל כיוון הירח. נוריד את החללית ממהירות של 6,500 קמ"ש למהירות של אפס. בגובה של 5 קילומטרים, החללית תפעיל את מד הגובה ומד המהירות שמבוסס על לייזר".
ביום חמישי בשעה 23:00 החללית צפויה להתחיל את שלב הנחיתה והיא תתבצע בצורה אוטונומית. החל מגובה של 23 קילומטרים מהירח, החללית תקבל פקודות מהקרקע ומהשלב הזה היא תבצע את הנחיתה בצורה אוטונומית. היא תפעיל את החיישנים שנותנים מיקום, תעביר למרכז הבקרה והוא יעביר את הפקודות האחרונות לנחיתה. עוד אחד מהאתגרים בנחיתה הוא לוודא שהחללית לא נוחתת במכתש או על אבנים שיפילו אותה. "בדרך יש לנו הרבה מאוד סיכונים: החל מבעיית מחשב או כל בעיה אחרת שתגרום להפסקת פעולת מנוע. אנחנו נוחתים נחיתה עיוורת. מספיק שרגל אחת פוגעת בסלע ורגל אחרת לא והיא עלולה פשוט להתפך", הוסיף ענתבי. "הדבר שכולנו מבינים הכי טוב: זו הפעם הראשונה שהחללית נוחתת על הירח. אף פעם לא בדקנו את זה וכל הניסויים שהיו עד כה היו חלקיים. אלו לא ניסויים כמו שהיינו מצפים שמישהו יבדוק את המכונית שלנו לפני שאנחנו עולים על ההגה".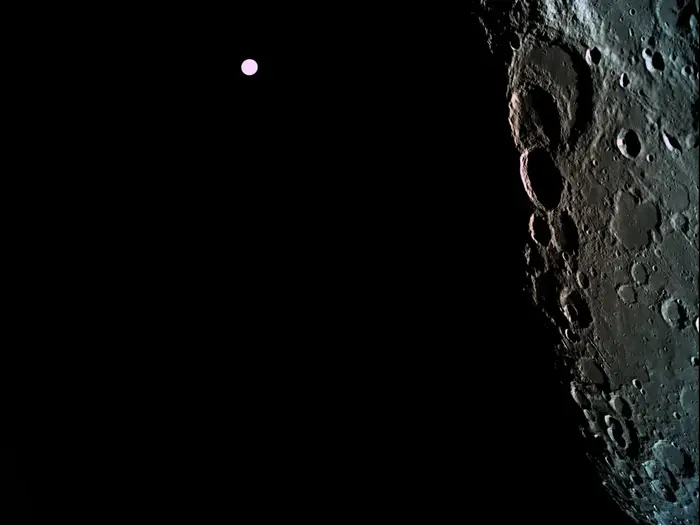 החללית יצאה לדרך כשמעבר לגאווה הלאומית שהעמותה והתעשייה האווירית מביאים לישראל, היא גם תבצע כמה מחקרים מדעיים בשיתוף עם נאס"א ומכון וייצמן. החללית תבצע מדידות של השדה המגנטי במהלך הנחיתה ובאתר הנחיתה. המדידות יבוצעו על ידי מכשיר מגנומטר המורכב על ידי החללית והוא יעביר את הנתונים לחדר הבקרה. בין שאר הנתונים: כיצד החללית מגיבה לקרקע של הירח. אחרי שתשלים את המשימה המדעית, החללית תישאר על הירח אבל בכדור הארץ היא תמשיך להביא גאווה ובעיקר מקור להשראה שהתחיל בשלושה יזמים שחלמו להשתתף בתחרות של ג
Quelle: ISA
----
Update: 10.04.2019
.
Israeli moon landing to mark milestone in lunar exploration
When SpaceIL's Beresheet spacecraft touches down on the moon's Sea of Serenity on Thursday, it will be the 21st mission — and the first privately funded one — to make a soft landing on the lunar surface.
Details: This graphic shows every moon landing, beginning with the Soviets' Luna 9, which landed on Feb. 3, 1966.
It also highlights two other milestones: Apollo 11, the first crewed landing, and Chang'e 4, the first landing on the moon's far side.
The timeline beneath the moon shows when each landing occurred, highlighting the 37-year gap between the last Soviet mission in 1976 and the first Chinese one in 2013. It also underscores how lunar exploration is open to new players, not just the US and Russia.
The graphic is interactive. You can spin the moon, and you can tap on each mission's dot — either on the moon itself or on the timeline — to learn more information about that mission.
Quelle: AXIOS
----
Update: 11.04.2019
.
Israel's moon mission set to make space exploration history
Following the dissolution of the USSR, public funding for space projects dried, but now the private sector is taking up the slack.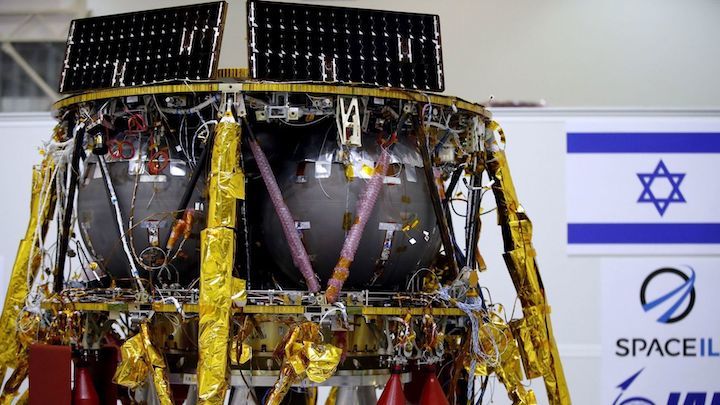 Israel will become only the fourth nation to successfully land on the moon if its robotic spacecraft Beresheet touches down softly on Thursday.
A potential so-called hard landing will mean Israel joins a longer list of nations which have simply littered our primary satellite.
But unlike the successful American, Russian, and Chinese lunar missions before it - and even unlike the unsuccessful ones - the Israeli trip to the moon is principally a privately funded enterprise, launched by an organisation called SpaceIL.
On Thursday, the Beresheet robot will aim to land on the near-side of the moon, potentially marking the latest milestone in the growth of private enterprise in the space exploration sector.
After a two-month journey covering roughly four million miles (6.5m km) as it orbited the Earth at a steadily increasing distance until it fell to the gravitational pull of the moon, the culmination of the $100m mission will be a nervous affair.
The spacecraft weighs 1,290lbs (585kg) and was built by Israel's non-profit venture SpaceIL alongside the state-owned defence contractor Israel Aerospace Industries.
A soft touchdown would rank alongside the successful landing and recycling of SpaceX's Falcon 9 rockets, which have drastically reduced the cost of orbital launches, and notably the rocket that took Beresheet into space.