23.09.2018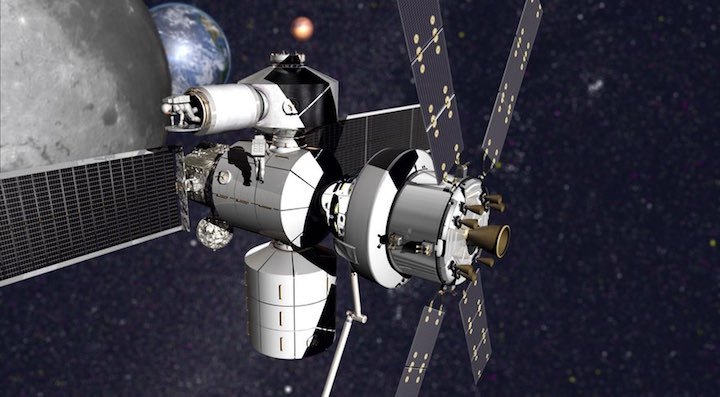 Russia's space agency chief said Saturday that it wouldn't accept a second-tier role in a NASA-led plan to build an outpost near the moon, but Roscosmos spokesman quickly clarified that Russia is still staying in the project.
Roscosmos chief Dmitry Rogozin was quoted by Russian news agencies as saying that Russia wouldn't be reduced to a junior partner in the NASA-led project to build the lunar orbital platform called the Gateway in the 2020s.
"I believe that Russia can't afford itself to participate in other countries' project on second-tier roles," Rogozin said when asked about the Gateway during a meeting with young space engineers, according to Tass.
He noted that Russia was working to develop heavy-lift rockets that would allow it to build its own orbital platform near the moon, possibly in cooperation with some BRICS countries — a grouping that includes Brazil, China, India and South Africa along with Russia.
A few hours later, Roscosmos spokesman Vladimir Ustimenko clarified that Rogozin didn't mean to say Russia was bailing out of the NASA-led project.
"Russia hasn't refused to take part in the project of the lunar orbital station together with the United States," Ustimenko was quoted by Tass as saying. He added "we stand for equal, partnership-style cooperation."
Earlier this month, Rogozin has raised some consternation by saying that an air leak spotted at the International Space Station was a drill hole that happened during manufacturing or in orbit. He didn't say if he suspected any of the current crew of three Americans, two Russians and a German aboard the station.
Rogozin, who until May served as a deputy prime minister in charge of military and space, long had been known for his brash style and anti-Western rhetoric. He has failed to stem a decline of the Russian space industries, which have been dogged by launch failures and other problems.
Quelle: abcNews
2071 Views