19.09.2018
Kenya on Monday marked another major stride in space travel and exploration, a few months after launching its first nano-satellite into space.
Kenya Defence Forces (KDF) announced the inauguration of the Kenya Space Agency Board (KSAB) by Defence Cabinet Secretary (CS) Rachael Omamo.
"The Agency has now been placed on a new impetus to deliver on its mandate following the appointment and inauguration of the Board of Directors to promote, coordinate and regulate space activities in the country," a statement from KDF reads.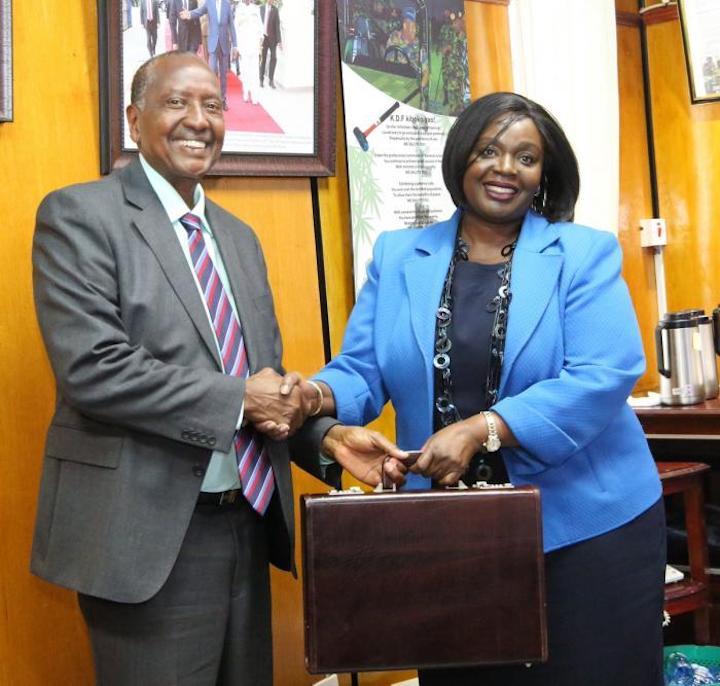 Defence CS Rachael Omamo during the inauguration of the Kenya Space Agency Board
-
KSAB was established by President Uhuru Kenyatta through a March 2017 gazette notice and will be headed by the Kenya Defence Forces' Major General (Rtd) James Aruasa.
The array of KSAB's responsibilities include co-ordinating space-related activities, recommending national space policies and establishing centres of excellence in space science.
In May, Kenya became the first sub-Saharan Africa country to launch a nano-satellite into space.
1960 Views