2.09.2018
Iridium NEXT-8 launch date dependent on satellite manufacturing, availability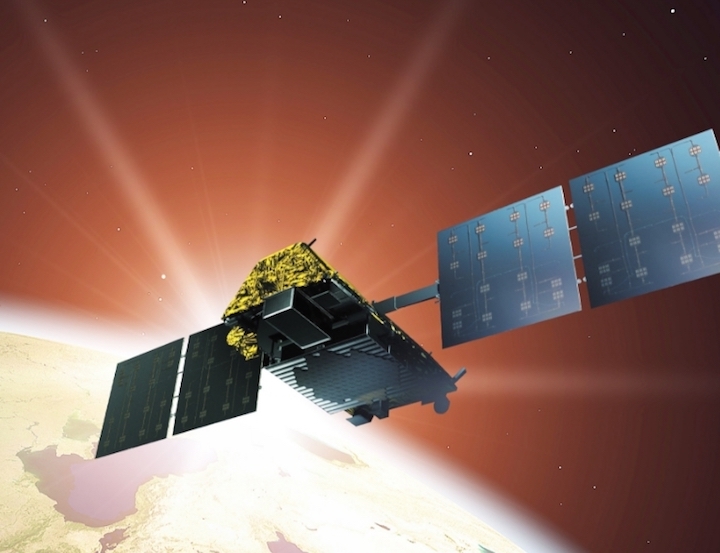 Iridium Communications is nearing the end of its two-year campaign with SpaceX to place 75 Iridium NEXT communication satellites into orbit. The company has launched 65 of those satellites to date, with the final 10 scheduled to launch on a Falcon 9 from Vandenberg Air Force Base, California, before the end of the year.
The completion of the launch campaign will purposefully leave six NEXT satellites on the ground to serve as launch-replacement spares should they ever be needed over the life of the new constellation.
Iridium NEXT-8 launch campaign:
Yesterday, sources confirmed to NASASpaceflight that the Iridium NEXT-8 mission's launch is now No Earlier Than (NET) November 2018 and that the Iridium NEXT satellites – the mission's payload – are the cause for the delay, not SpaceX or the Western Range.
NASASpaceflight's Chris Gebhardt sat down with Iridium Communications CEO, Matt Desch, to talk about the Iridium NEXT-8 launch campaign.
"After seven launches, I'm confident now that we're going to launch this year," noted Mr Desch. "The issue here is a result of getting basically 12 satellites completed for the 10 that we want to launch. And that looks like it's going to happen sometime in early to mid-October. That's still eight weeks from now, when we'll hit that 12th satellite" being ready for launch.
The reason for the hiccup in launch processing for this final Iridium mission has to do with a specific and very important part that all of the Iridium NEXT satellites need.
"It has to do with some parts availability, of a difficult part that is in our satellites." According to Mr. Desch, the part in question is one that is quite time intensive for the prime contractor – Thales Alenia Space – to build by hand, and getting enough of these parts for all 12 satellites that are part of the Iridium NEXT-8 campaign is the long-pole item to launch.
"We're building the satellites without that part and waiting for it to get done and monitoring it very closely" before installing that final part on the satellites, said Mr. Desch.
Overall, Iridium Communications has 12 satellites for its final launch, though only 10 will be launched. The extra two are best thought of as insurance back-ups. If a primary satellite is found to have an issue just before launch, it can be quickly swapped out with one of the two spares with little impact to the overall launch processing flow.
Therefore, Iridium NEXT-8's launch date is right now being driven solely by satellite availability.
Once Iridium NEXT-8 launches…:
Once the final batch of 10 satellites is launched later this year, the satellites will all deploy into the same orbital plane and the NEXT constellation's completion will be imminent.
"Once they're up there," noted Mr. Desch, "we'll have, quickly, the satellites in position [within a month], and we'll have a 100% Iridium NEXT network."
Having a full NEXT constellation is quite important and something Mr. Desch is looking forward to for a very practical reason.
"The reason why that's important isn't for any services that we have today, it's for Aireon – which is a live service that will go into operation over the north Atlantic here in 2019. And they need all the time to get the International Civil Aviation Organization certifications and the Air Navigation Service providers to be able to put it into live operations and have controllers use that data," said Mr. Desch.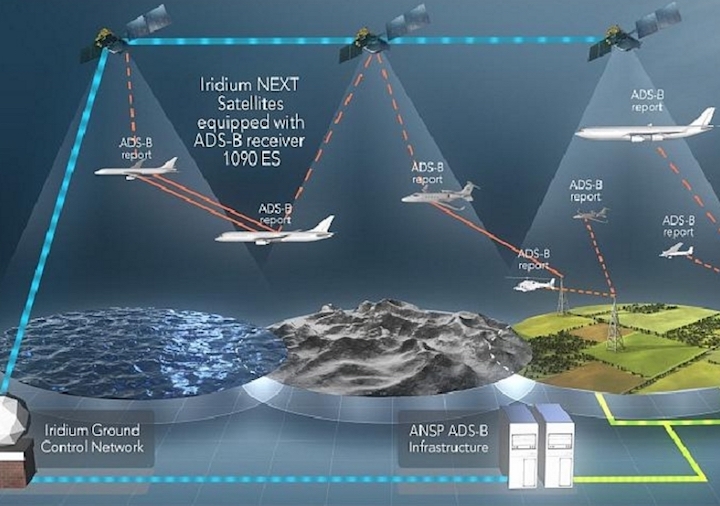 "They're doing a lot of that today, but they need a 100% network. So [having a full NEXT constellation by the end of this year] will meet their timeline. So, that's why, at this point, we're looking to get it done.
"But there's nothing driving it having to be done before the end of the year. Mostly I think, in terms of Aireon, I just want to make sure they meet their timeline. But it looks like right now we'll be completely done here in 2018, and good things happen as a result of that."
Completion of the eight-launch campaign will leave nine orbital and six ground spare satellites that can be brought online/launched if needed to maintain the NEXT constellation over the course of its life.
Interestingly, the number of spares in each location has shifted over the life of the NEXT build and launch campaign.
"The original plan was to launch 72 satellites. There was going to be eight launches of nine satellites; that was the original plan. Then we moved to seven launches of ten, plus a Dnepr launch, as the first launch," noted Mr. Desch.
However, geopolitical considerations ultimately made the Dnepr launch impossible after the Russian government's invasion and annexation of Crimea in 2014.
After that, Iridium added an eighth launch with SpaceX and a rideshare for the sixth launch.
"So we got five satellites on a rideshare. And all in all, it's funny, the basic amount of money spent on SpaceX has remained the same but we were able to launch, as a result of all that, through an interesting history here, 75 satellites instead of 72.
"Originally, the plan was to have six orbital spares, one per plane, and nine ground spares, which was kind of an insurance plan. Just in case we had a launch failure, we had nine satellites on the ground."
But Iridium – via SpaceX – ended up flipping those numbers to wind up with nine orbital spares and six ground spares.
"We were able to get nine satellites into space for almost the same cost and have six ground spares, just in case, as sort of a self-insurance plan."
With the end of the launch campaign in sight, the six remaining ground spares will be placed into long-term storage with Northrop Grumman and will be stored in a configuration such that they can be launched at any time.
However, there's no need for any of the ground or orbital spares right now.
"We're currently very confident that the network will work well with the current satellites. [The] nine [orbital spares are] going to be more than enough for a very long time," said Mr. Desch. "Maybe the complete life of the constellation."
This stems from how Iridium spread out the nine orbital spares.
"Just with the way we were able to launch and drift them, the nine satellites are going to be distributed very nicely across the planes. We'll have three planes of two and three planes of one."
This was designed so that the planes with two orbital spares are in ideal locations so that one of those two spares can be drifted quickly over into another orbital plane if needed.
"If we lost a satellite, we could drift another one over into that plane to keep a hot backup. So it turned out very well that the in-flight spares are nicely distributed. And so the need for the ground spares seems unlikely for a long time."
Even better for Iridium, satellites actually "store" better in space than they do on the ground.
To this end, Iridium is not ruling out the possibility of launching the ground spares into orbit to avail themselves of this better storage option.
"I could imagine in three, four, five years that the right time came and maybe another business opportunity availed itself to us that we would find a good idea that would cost-effectively put [the ground spares] into space for long-term storage.
"I could see that happening, but there's not necessarily a need for it," said Mr. Desch. They could end up staying on the ground forever or we would say that it's just good to have this sort of backup in space, it's a better place to put it if we found a cost-effective rideshare or something to do that with.
"But we'll see. There's not an immediate plan to launch them. It'll be something that we evaluate going forward in a year or two and think about when and where it might make sense to put them into space."
Quelle: NS
1895 Views