10.02.2018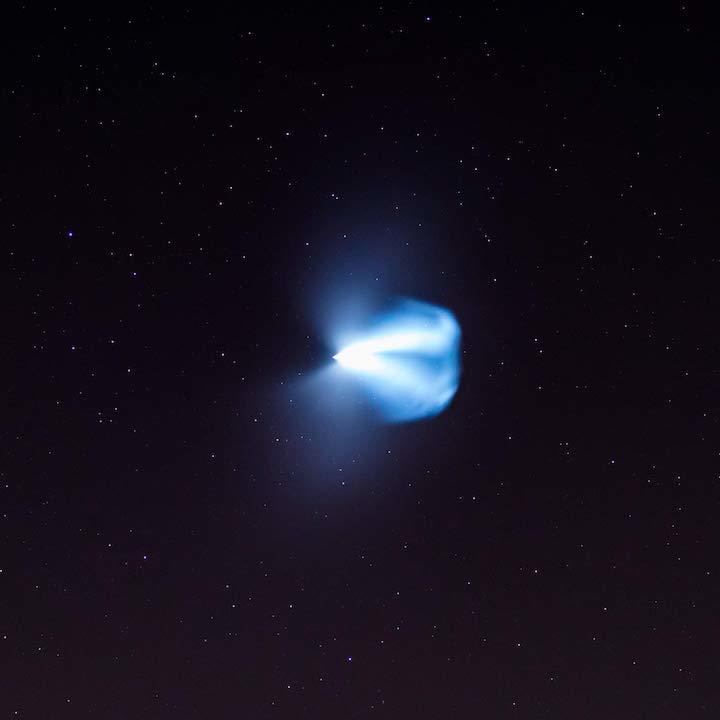 The plume from Falcon Heavy's second stage engine created an unusual show in the skies above the Southwest, Feb. 6, 2018. (PHOTO: Jeremy David/@JDavidPhotos)
-
Just after 7:30 Tuesday night, people across the Southwest saw anunusual glow appear to bloom in the sky for a few minutes and then fade away.
Several immediately took to Twitter to ask about the source of the mystery shape. Some users thought a missile had launched from Vandenberg Air Force Base in California. Vandenberg had been scheduled to launch a test of an intercontinental ballistic missile, but the test was cancelled on short notice.
Tucson photographer Jeremy David took one of the clearest images, and also correctly guessed its source.
"That moment when you are out testing gear and realize what is happening right in front of your lens!! I think this might belong to @elonmusk," he tweeted.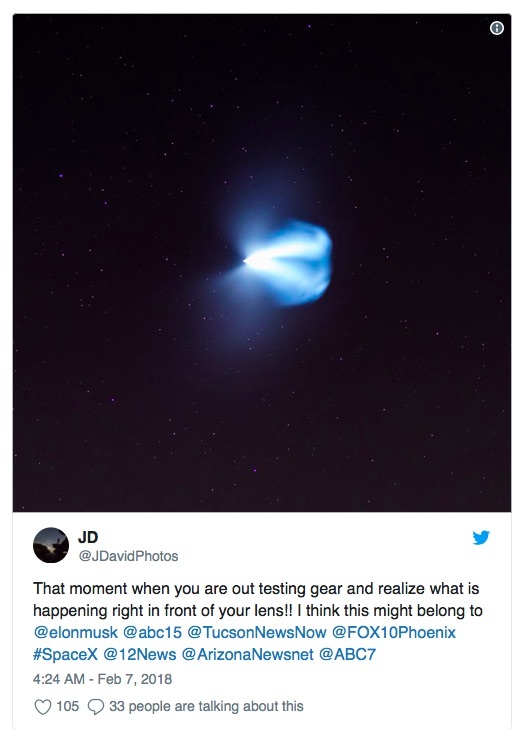 The Falcon Heavy rocket, built by Elon Musk's SpaceX company, launched from Cape Canaveral six hours earlier. People across the southwest saw the rocket's second stage firing to boost its payload, a red Tesla Roadster with a space-suited mannequin in the driver's seat, out of earth orbit.
Musk said the rocket performed better than expected, sending the sports car on a path that will take it beyond Mars, and partway to the asteroid belt.
Quelle: Arizona Public Media
2222 Views