29.12.2017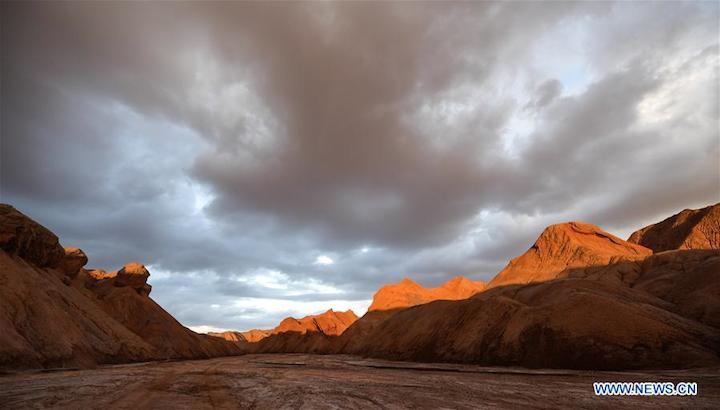 Photo taken on Aug. 18, 2017 shows red rock area of the Qaidam basin in Haixi of northwest China's Qinghai Province. China's project of building a village simulating the environmental conditions on Mars in Qinghai, as part of China's Mars exploration preparation, was approved by experts in Beijing Thursday. The red rock area of the Qaidam basin in western Qinghai has been dubbed "the most Martian place on Earth." (Xinhua/Wu Gang)
BEIJING, China is building a village simulating the environmental conditions on Mars, in northwest China's Qinghai Province.
The project, as part of China's Mars exploration preparation, was approved by experts in Beijing Thursday.
The village will be constructed in the red rock area of the Qaidam basin in western Qinghai, which has been dubbed "the most Martian place on Earth."
Covering 702 hectares, the "Mars Village" will consist of a tourism center, a Mars community, a simulation base and other facilities.
Total investment is estimated at 850 million yuan (about 130 million U.S. dollars).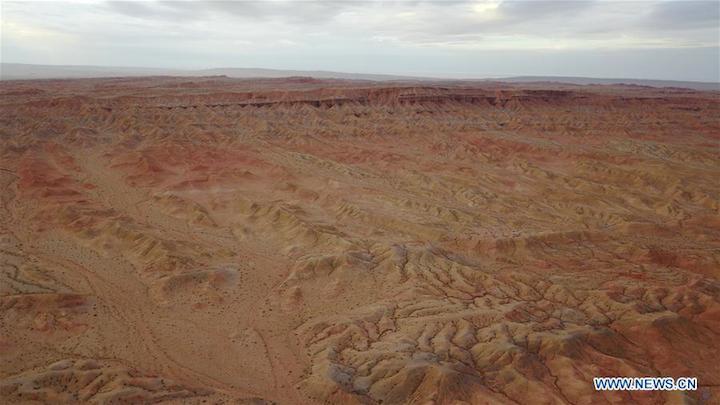 Photo taken on Aug. 18, 2017 shows red rock area of the Qaidam basin in Haixi of northwest China's Qinghai Province. China's project of building a village simulating the environmental conditions on Mars in Qinghai, as part of China's Mars exploration preparation, was approved by experts in Beijing Thursday. The red rock area of the Qaidam basin in western Qinghai has been dubbed "the most Martian place on Earth." (Xinhua/Wu Gang)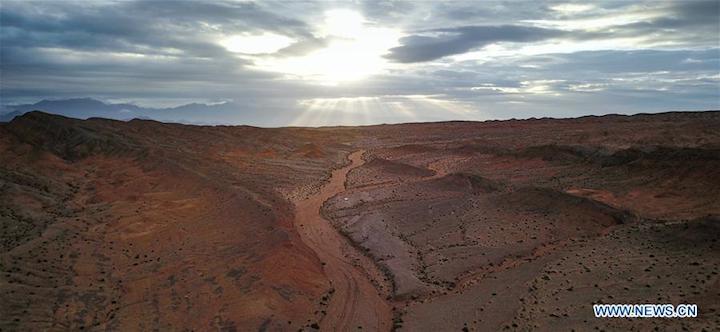 Photo taken on Aug. 18, 2017 shows red rock area of the Qaidam basin in Haixi of northwest China's Qinghai Province. China's project of building a village simulating the environmental conditions on Mars in Qinghai, as part of China's Mars exploration preparation, was approved by experts in Beijing Thursday. The red rock area of the Qaidam basin in western Qinghai has been dubbed "the most Martian place on Earth." (Xinhua/Wu Gang)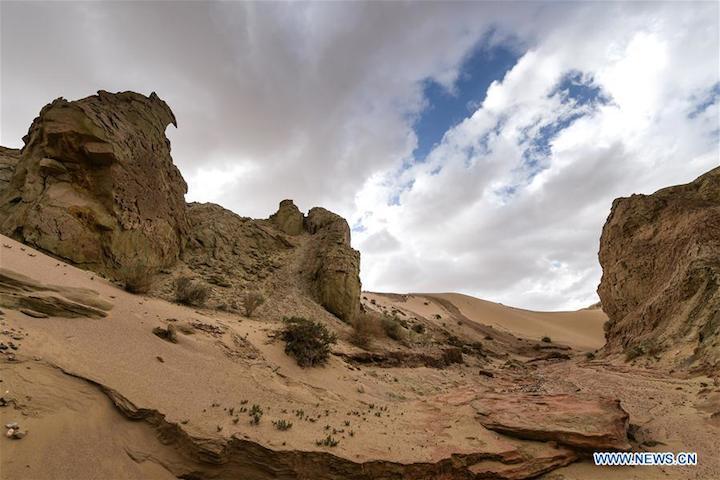 Photo taken on Aug. 18, 2017 shows red rock area of the Qaidam basin in Haixi of northwest China's Qinghai Province. China's project of building a village simulating the environmental conditions on Mars in Qinghai, as part of China's Mars exploration preparation, was approved by experts in Beijing Thursday. The red rock area of the Qaidam basin in western Qinghai has been dubbed "the most Martian place on Earth." (Xinhua/Wu Gang)
Quelle: Xinhua
2722 Views