88 of the 104 satellites that ISRO launched on 15 February form part of a network that delivers unprecedented Earth imaging capabilities
India's space organization ISRO made history by successfully inserting 104 satellites as part of a single launch today. Of the multitude of piggybacked satellites that comprised this launch, 88 of them are owned by a company called Planet Labs. And they aim to do something pretty spectacular with them--to create an earth-sized selfie camera that takes daily snapshots of virtually every part of the earth's surface.
Planet Labs, based in San Francisco, offers geo-imaging services that are aimed at applications ranging from agriculture tracking, and construction, to deforestation and the effects of climate change. Businesses, developers and researchers utilize their services to obtain imagery of the earth that, unlike most other geo-imaging services, is updated daily. This dynamic stream of visual data depicts incremental changes on the earth's surface -- from the flow of transport trucks to a factory, to changes in tree cover in timber operations. When accrued over a period of time, the composite visual information reveal insights about the planet's surface that were previously impossible to perceive.
Each of the company's palm-sized 'CubeSats' are 10 cubic centimeters (with a volume of exactly 1 liter,) and weigh in at about 1.3 kilos. Planet Labs has already deployed flocks of these satellites in the past, but today's ISRO PSLV-C37 launch augments the largest number of these 'Doves' to their network, bringing it to over 100. The satellites are are maintained in heliosynchronous orbit, meaning they stay stationary with respect to the Sun while the Earth rotates beneath them. With this setup, each of the satellites effectively passes over the same spot above the Earth at the same time each day, enabling them to blanket virtually every square meter of our planet (except small polar regions) with imaging capability. Apart from this web of satellites that shoot regular photos, there are others in different orbits that are capable of capturing information across other spectral wavelengths as well.
Most geo-imaging services aim to maximize resolution, being able to discern details as small as half a meter on the surface of the Earth. While the Planet Labs satellites are less capable -- each having a resolution of 5 meters -- they make up in frequency and low cost what they forfeit in optical resolution. This unique attribute enables observing changes on the surface of our planet like never before, helping companies formulate more efficient logistics, or arming geologists with observable changes in terrestrial features over week, months and years.
The company also offers the facility to 'drill down' to gain more detailed information -- their recent purchase of seven satellites from Google's Terra Bella division gives them the ability to resolve down to 1 meter, should a specific area of a daily scan require a sharper view.
Quelle: DNA
---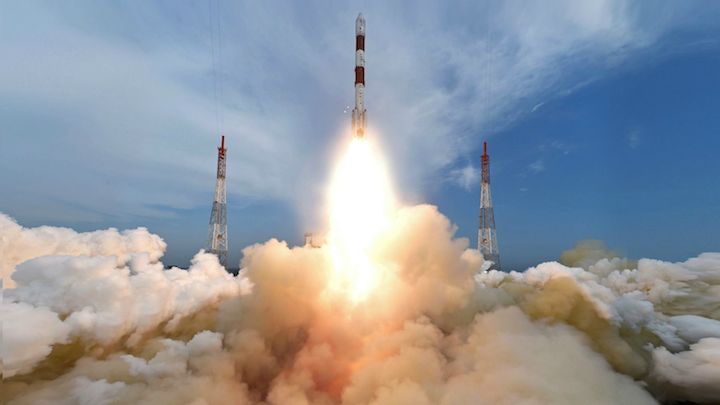 Update 19.00 MEZ
.
ISRO Sets Historic World Record, Launches 104 Satellites In One Go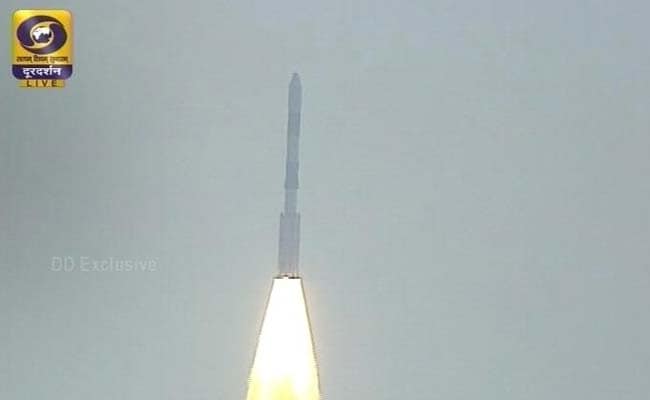 NEW DELHI:

ISRO, or Indian Space Research Organisation, today created history when it launched 104 satellites on the PSLV-C37 rocket from Andhra Pradesh's Sriharikota spaceport today. The countdown for the launch had begun 28 hours before the scheduled launch at 9.28 am.
This is the highest number of satellites ever launched in a single mission. With this feat, India broke the previous record when Russia sent 37 satellites in 2014. ISRO, interestingly, launched 67 more satellites today than Russia did in their single mission. ISRO had earlier successfully attempted to launch 23 satellites in a single rocket in June, 2015.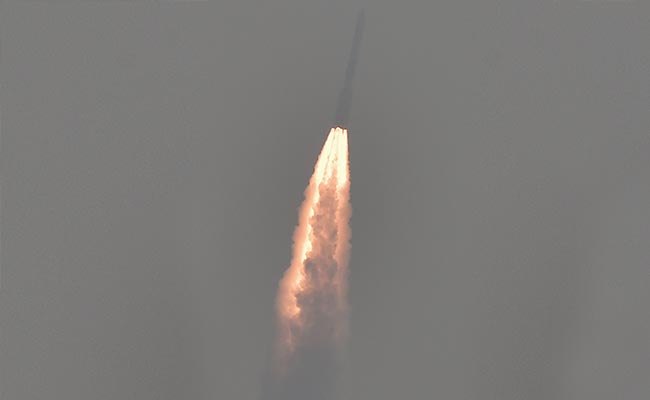 While the Cartosat-2 series satellite, weighing 718 kg, was injected space, the other 103 nano satellites were subsequently injected within a time span of 28 minutes. Most of the 103 satellites belonged to international countries - Kazakhstan, United Arab Emirates, Israel, Netherlands among others. Ninety-six of these satellites, however, belonged to the United States.
India's Polar Satellite Launch Vehicle, PSLV-C37, also completed its 39th mission today.
"All 104 satellites successfully placed in Orbit. My hearty congratulations to the entire ISRO team for the wonderful job they have done," said ISRO chief AS Kiran Kumar, amidst loud cheers from the other scientists.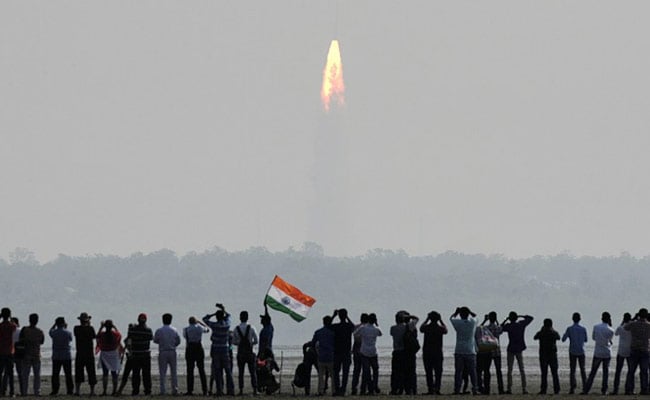 Following the successful mission, President Pranab Mukherjee and Prime Minister Narendra Modi were among the first to applaud ISRO.
Quelle: NDTV