4.10.2022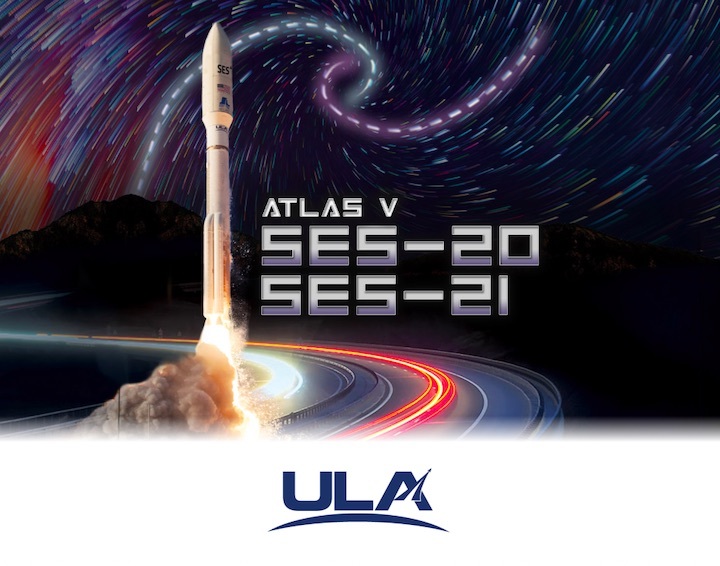 ATLAS V TO LAUNCH SES-20 AND SES-21
A United Launch Alliance (ULA) Atlas V 531 rocket will launch the SES-20 and SES-21 satellites into near-geosynchronous orbit to provide television broadcasting services across the United States. The commercial dual-payload launch is in service to satellite operator SES of Luxembourg. Liftoff will occur from Space Launch Complex-41 at Cape Canaveral Space Force Station, Florida.

Launch Date and Time: Oct. 4 at 5:36 p.m. EDT (2136 UTC).
Go Atlas! Go Centaur! Go SES-20! Go SES-21!
+++
RocketStars: Guidance expert lends expertise to complex Atlas V launch
Meet Scott Person, a key member of the United Launch Alliance (ULA) guidance and navigation group, who applied his 33 years of experience to ensure the upcoming Atlas V launch successfully delivers its tandem payload of two large telecommunications satellite into near-geosynchronous orbit nearly 22,000 miles (35,000 km) above Earth.
Meet Scott in this #ULARocketStars profile!
Launch weather now 80% GO
The launch weather forecast has improved to an 80 percent chance of acceptable conditions to allow liftoff on Tuesday. The outlook calls for low clouds, the chance of scattered showers, good visibility, breezy north winds 18 to 23 knots and a temperature near 76 degrees F.
Our Atlas V rocket has arrived at its Cape Canaveral pad for Tuesday's launch of two commercial satellites that will relay television channels to more than 100 million homes across America.
Photo by United Launch Alliance
The MLP has been lowered onto the launch pad piers, accomplishing the "harddown" milestone at 11:49 a.m. EDT.
Over the next few hours today, umbilical connections will be made with launch pad systems, the environmental control system feeding conditioned air to the rocket and payload will be switched to facility supplies to allow the portable trailers used during rollout to be unplugged and moved away, and the first stage will be loaded with 25,000 gallons of RP-1 fuel, a highly refined kerosene.
The seven-hour launch countdown will begin Tuesday morning, leading to a liftoff at 5:36 p.m. EDT (2136 UTC).
Our live countdown updates will begin on this page at 10:00 a.m. EDT (1400 UTC).
The live video webcast of the launch begins at 5:16 p.m. EDT (2116 UTC) and will also be viewable on this page.
The SES-20 and SES-21 spacecraft are sharing the same Atlas V rocket for launch into near-geosynchronous orbit for global satellite operator SES.
The optimized flight design and performance of the Atlas V 531 will place both satellites close to their operational stations in space. This translates to minimal orbit raising by the spacecraft to reach their destination, enabling a more timely activation of commercial services
Quelle: ULA
----
Update: 5.10.2022
.
Start von Atlas-V mit SES-20 und SES-21 Satelliten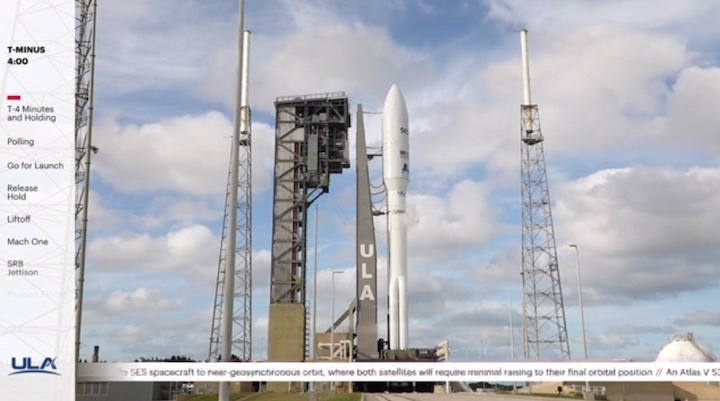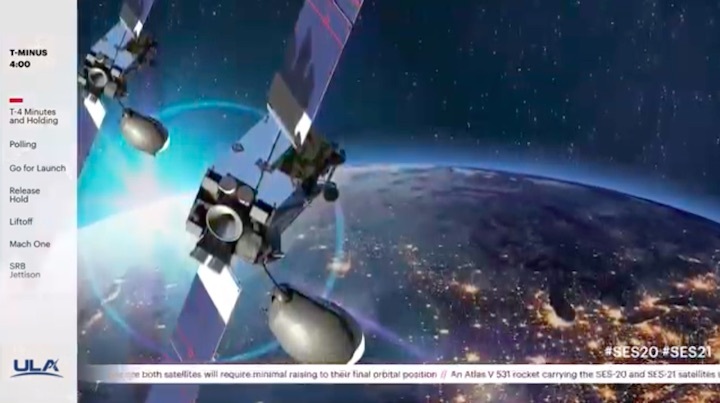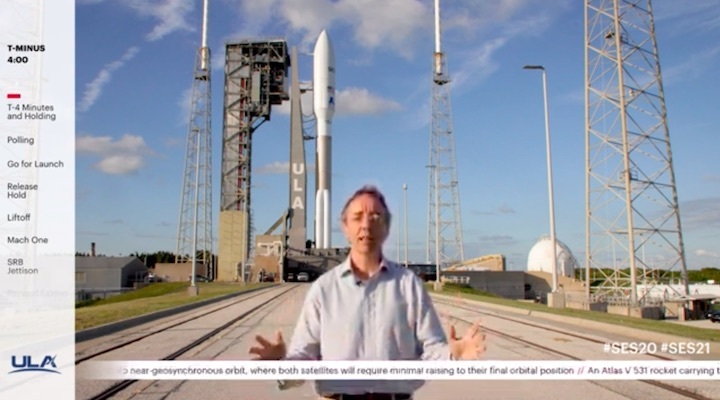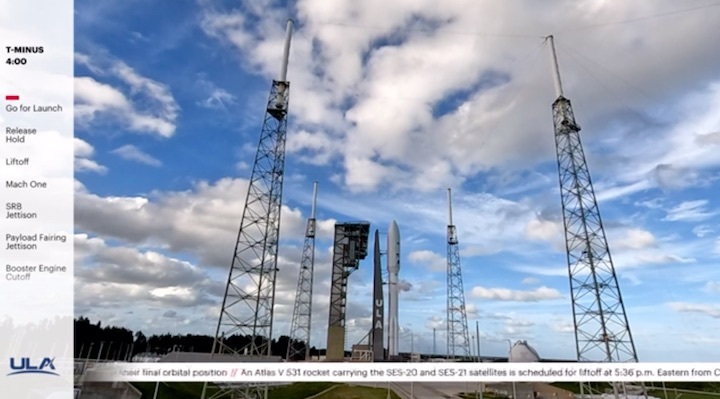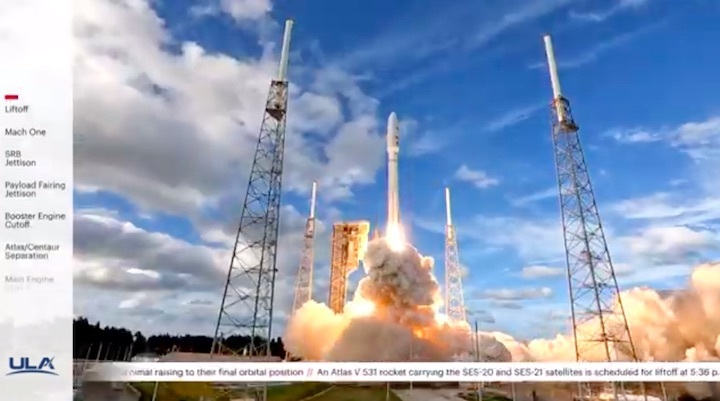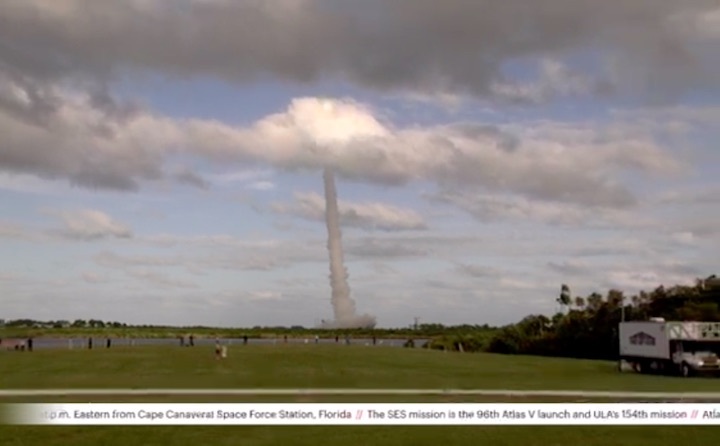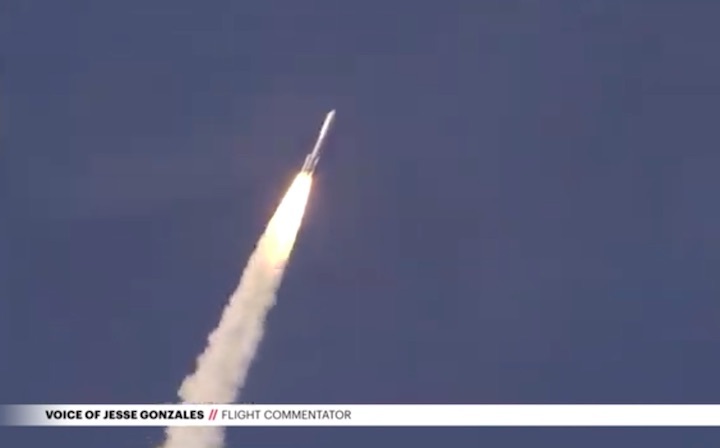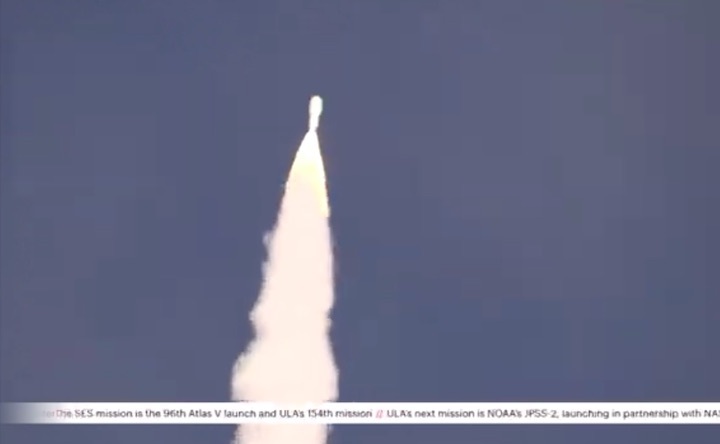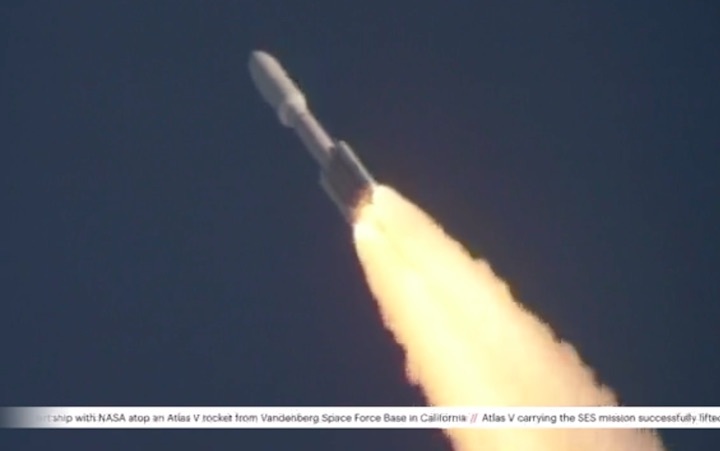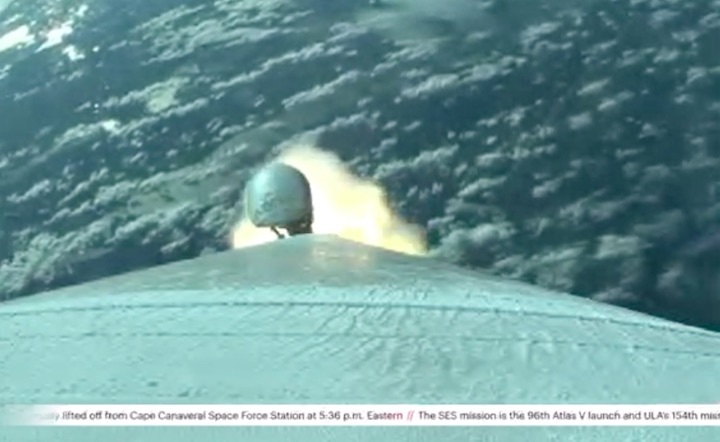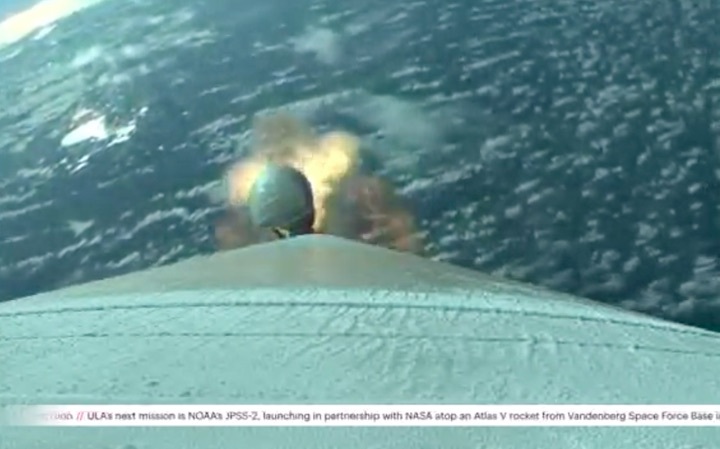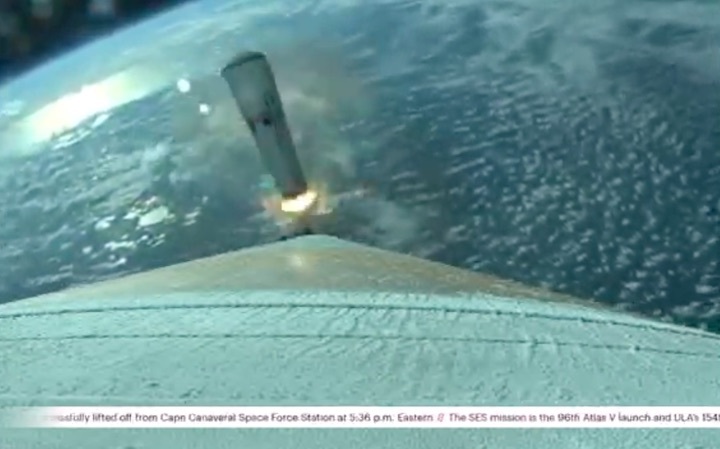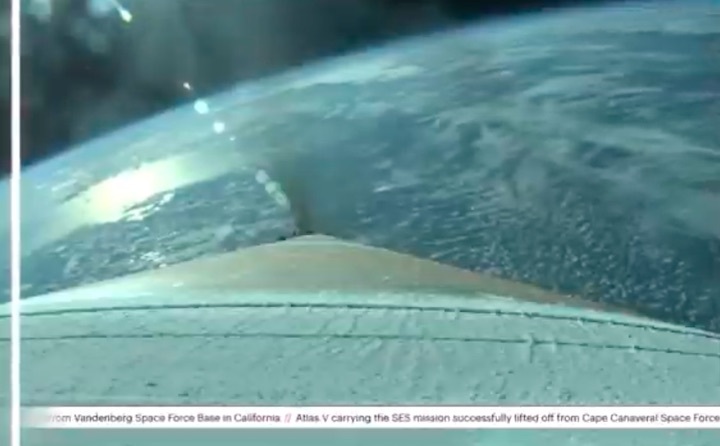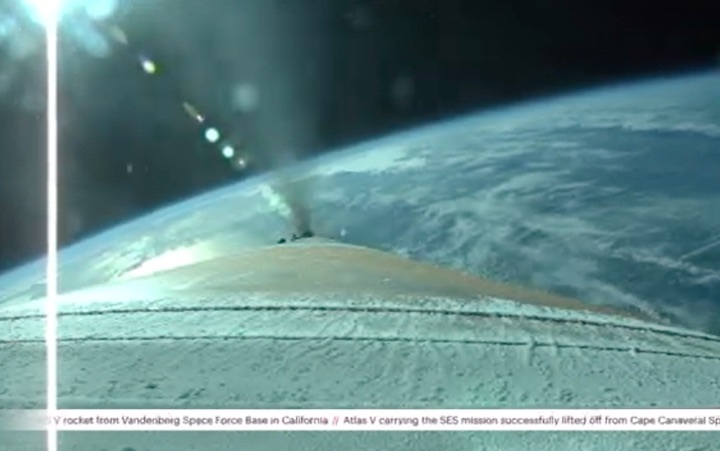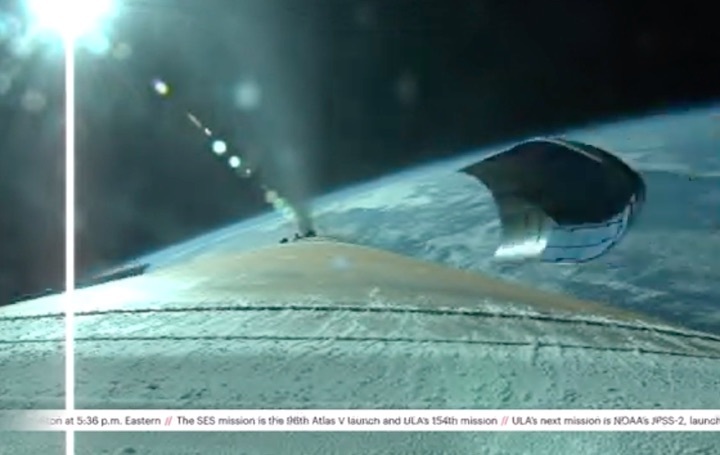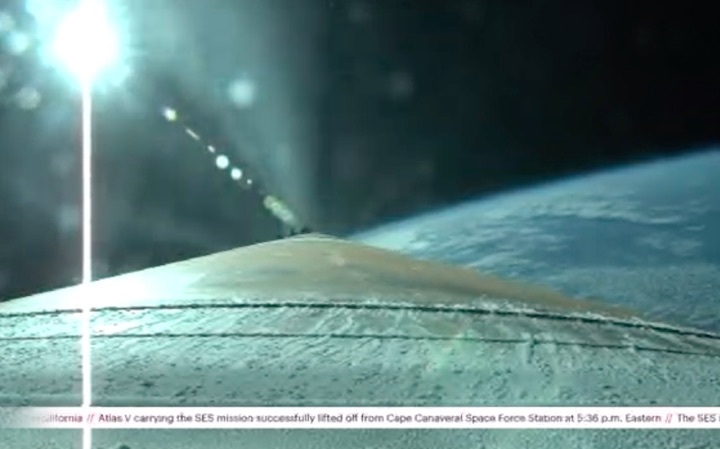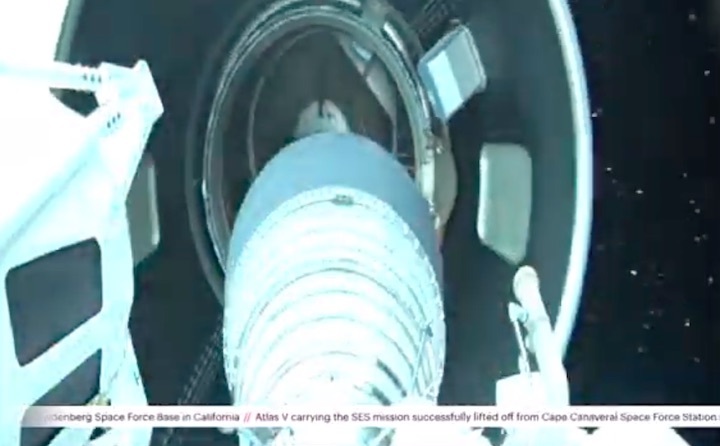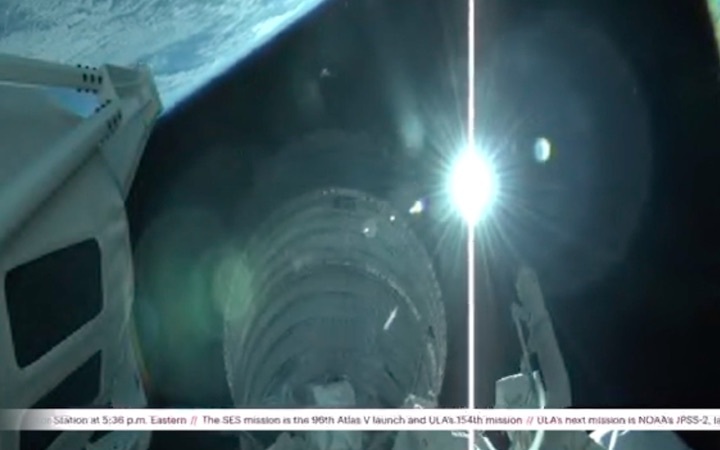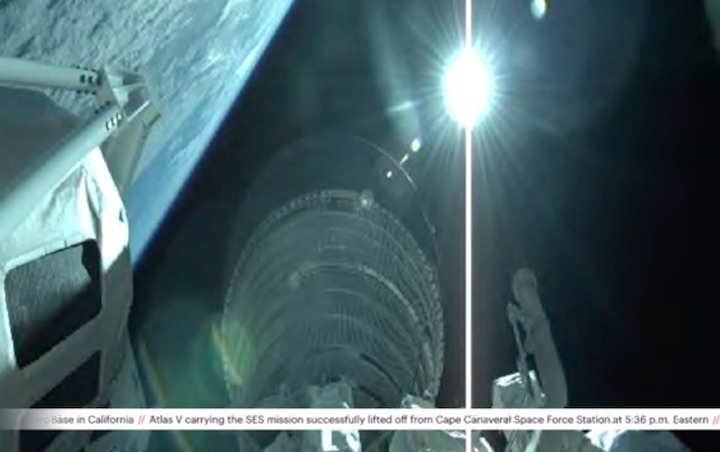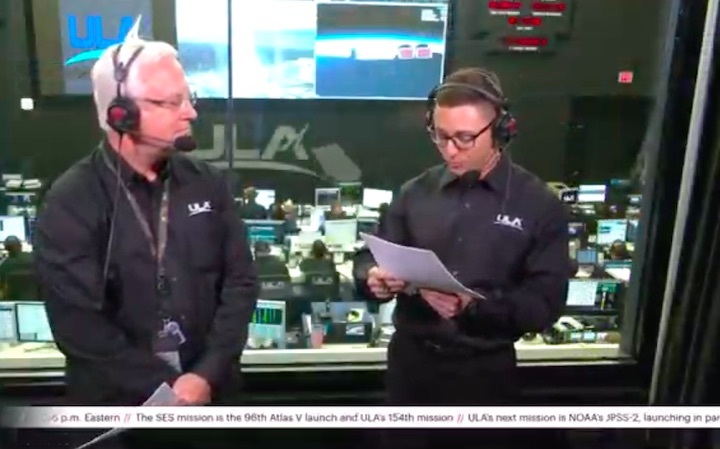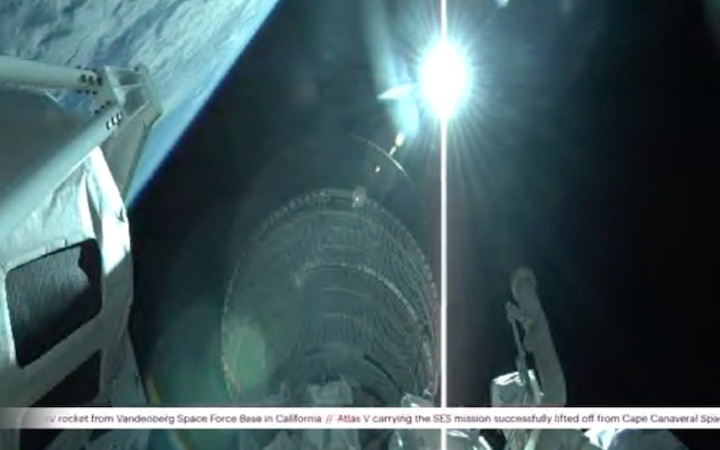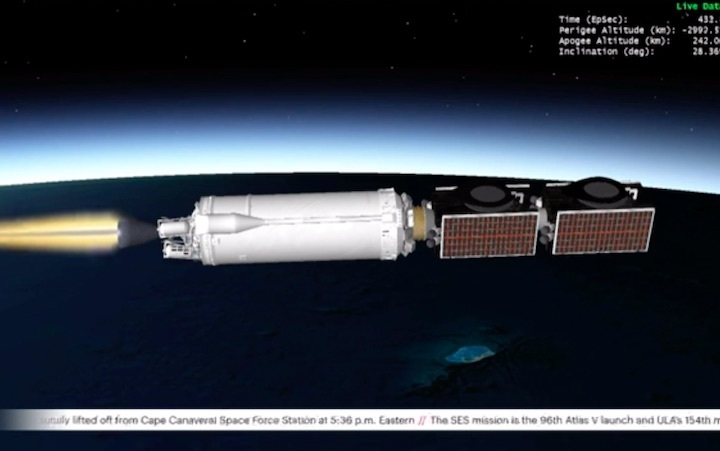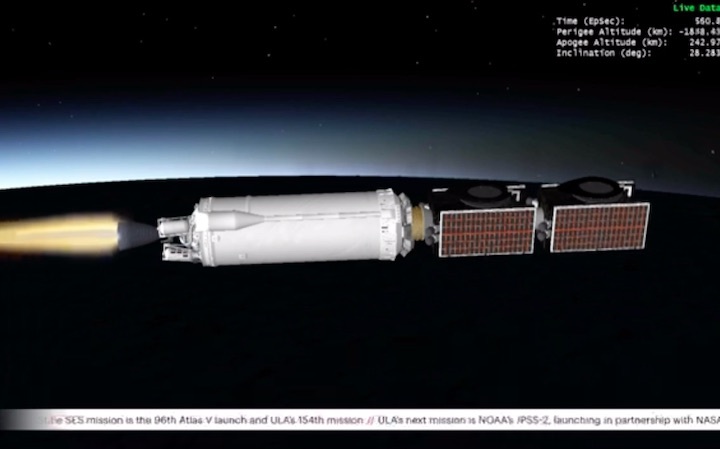 Quelle: ULA
209 Views