13.03.2021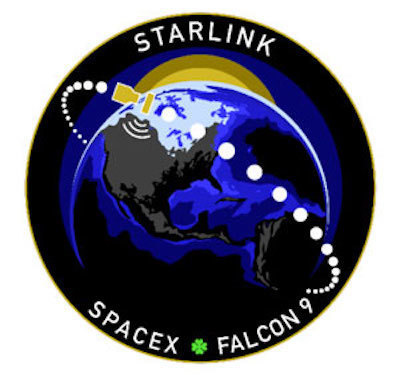 Perfect 'beach day' weather for SpaceX launch Sunday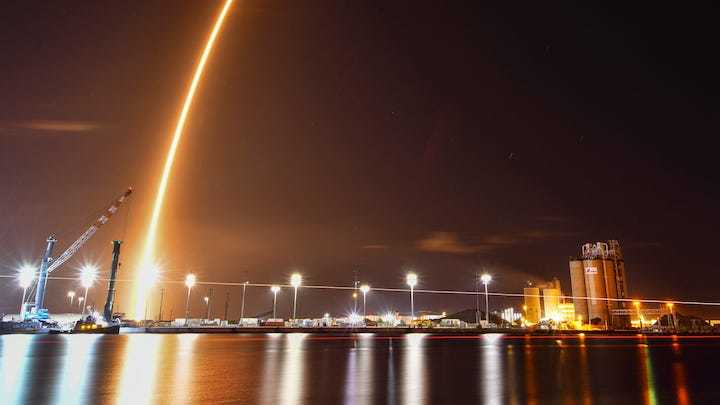 UPDATE: SpaceX is targeting 6:01 a.m. for the launch Sunday.
This Sunday is lining up to be a perfect beach day – 70s and sunny – and also a perfect day for a launch.
SpaceX is targeting an early morning launch of a Falcon 9 rocket carrying the 22nd batch of 60 satellites for SpaceX's Starlink broadband internet network.
The 45th Space Wing weather squadron has forecasted 90% go for launch which is scheduled for 5:44 a.m. Sunday from Kennedy Space Center.
"Winds on Sunday morning will be relatively light, and it is possible there will be a few stray showers over the water that move inland and quickly dissipate."
Starlink is SpaceX's attempt to offer satellite-based internet service that eventually could offer web connections around the globe.
Starlink is now delivering initial beta service in the U.S. and internationally and plans to expand to near global coverage in 2021. Users currently pay $499 upfront for the pizza-box size satellite receiver and $99 a month for the service.
A recent SpaceX filing with FCC indicates that the company wants to offer the service to large vehicles such as planes, ships, trucks and RVs.
For space fans hoping to see the sunrise launch in person, make sure to set clocks forward one hour because daylight saving time begins at 2:00 a.m. Sunday morning.
Launch Sunday, March 14
Rocket: SpaceX Falcon 9

Mission: 22nd batch of Starlink internet satellites

Launch Window : 6:01 a.m.

Launch Pad: LC-39 A, Kennedy Space Center

Weather: 90% "go"
Quelle: Florida Today
----
Update: 14.03.2021
.
Start von SpaceX's 21th Starlink v1.0 mission and 22th Starlink launch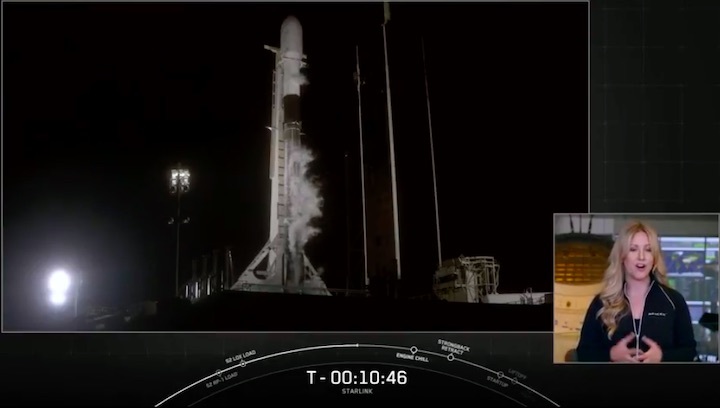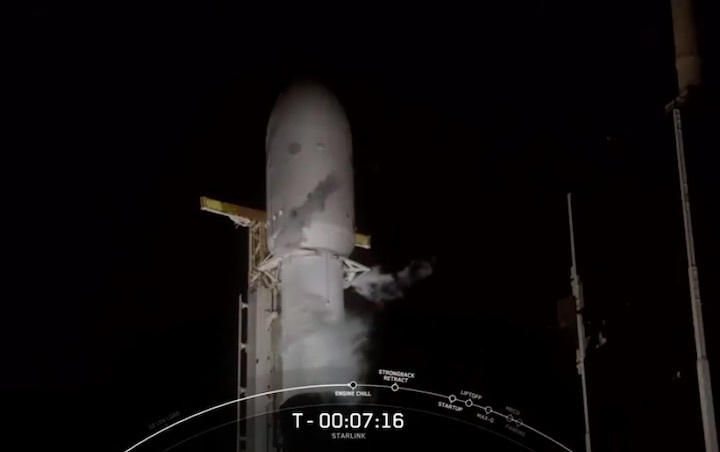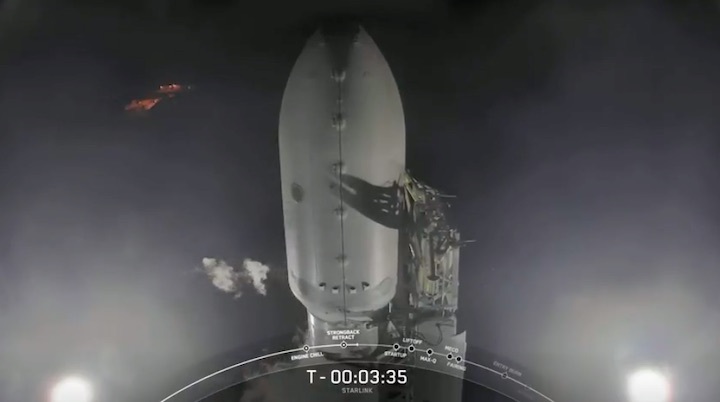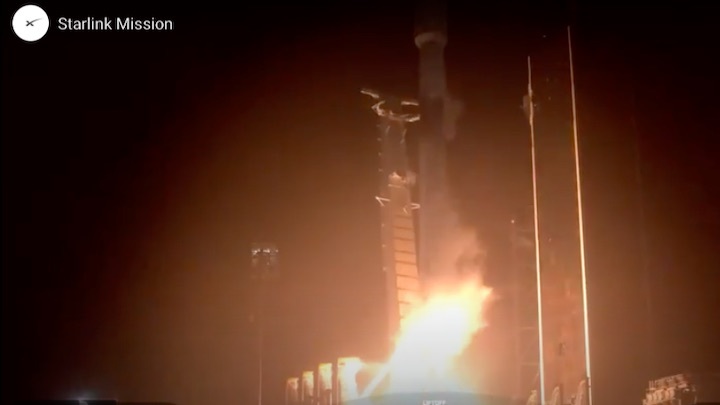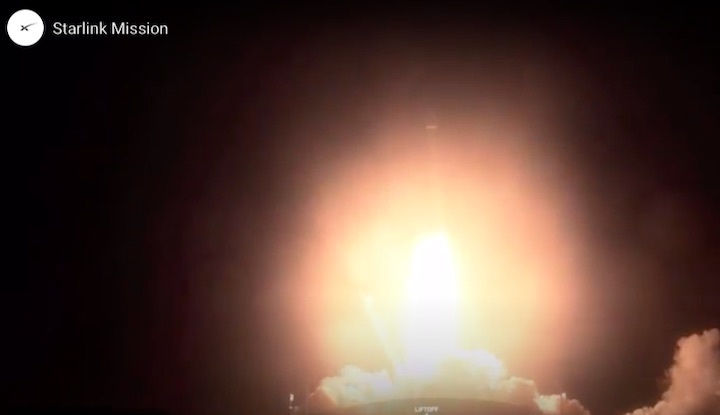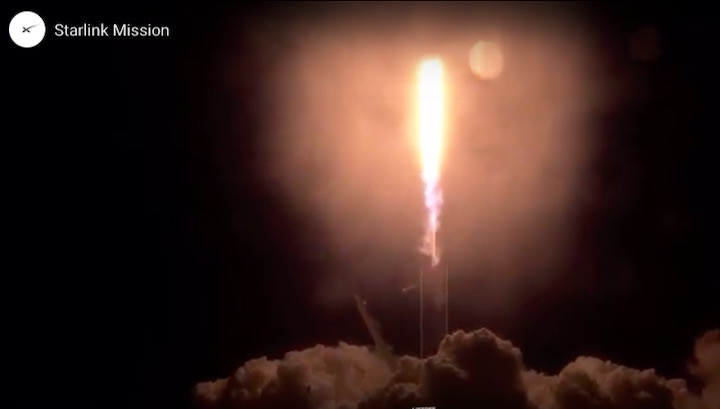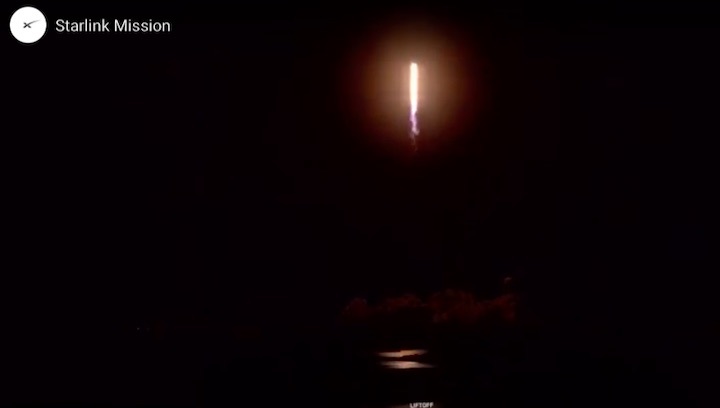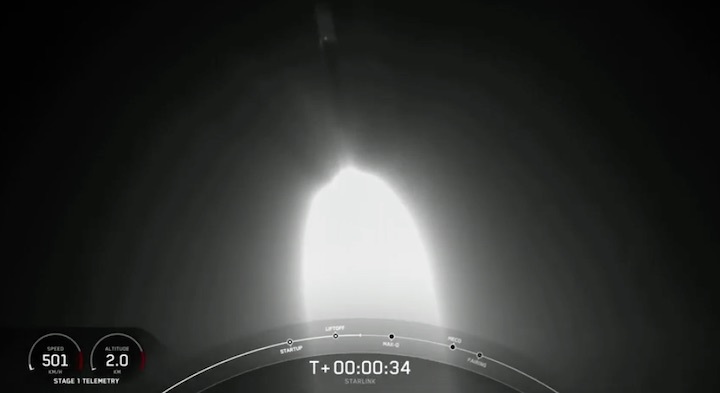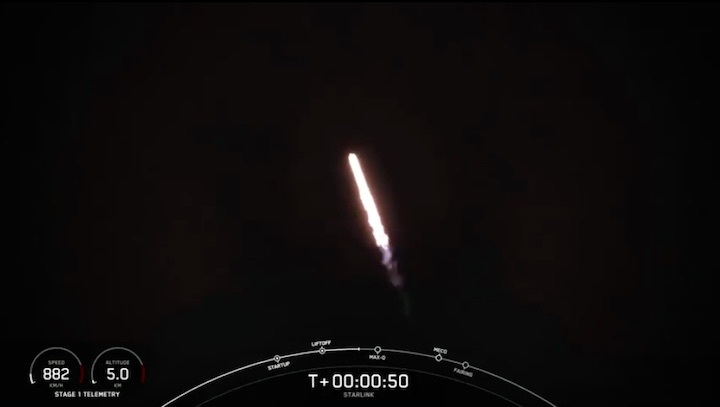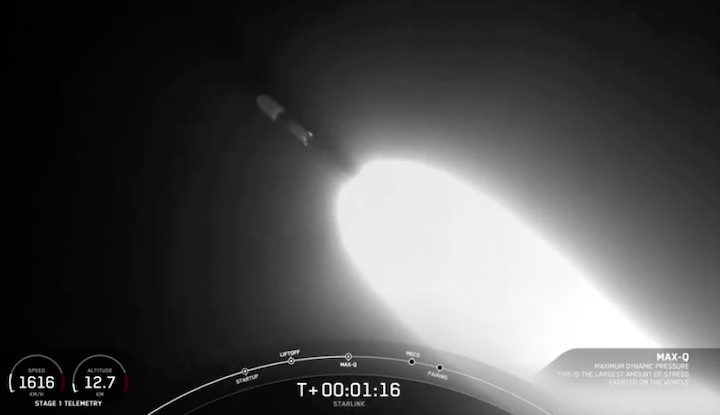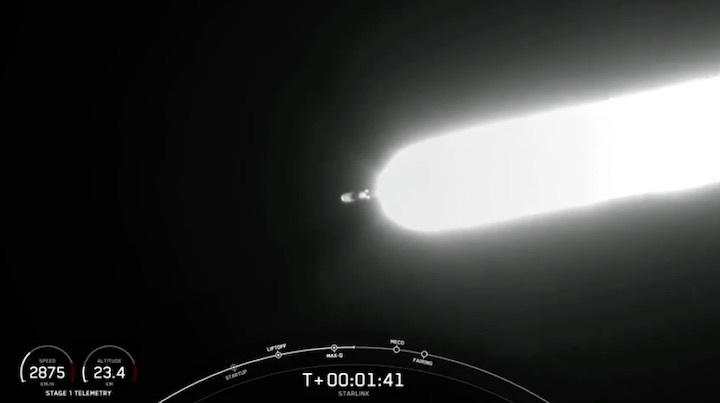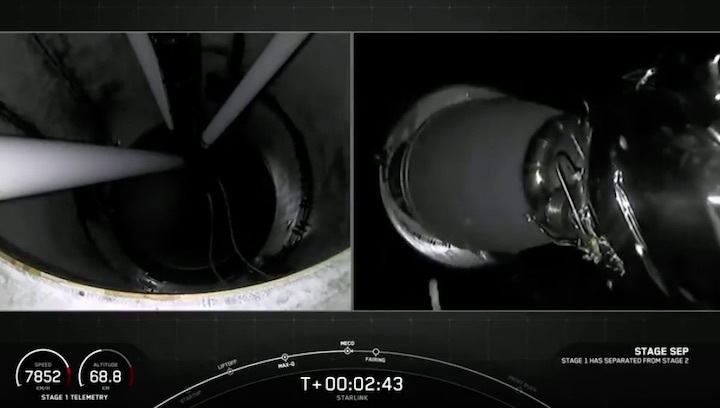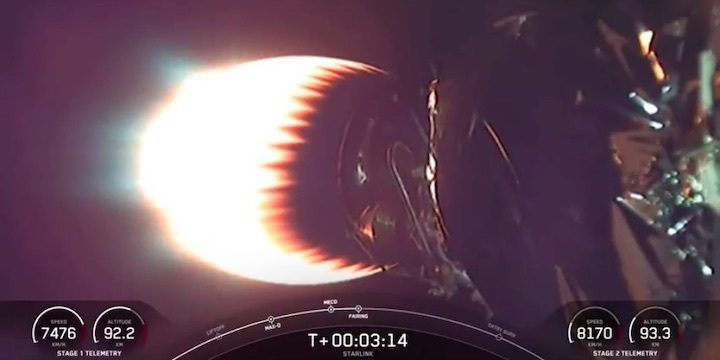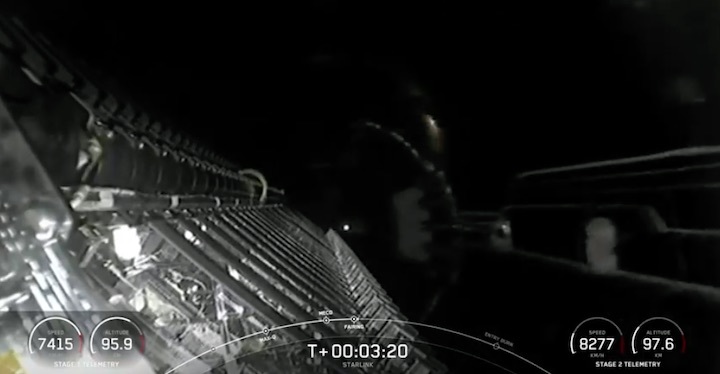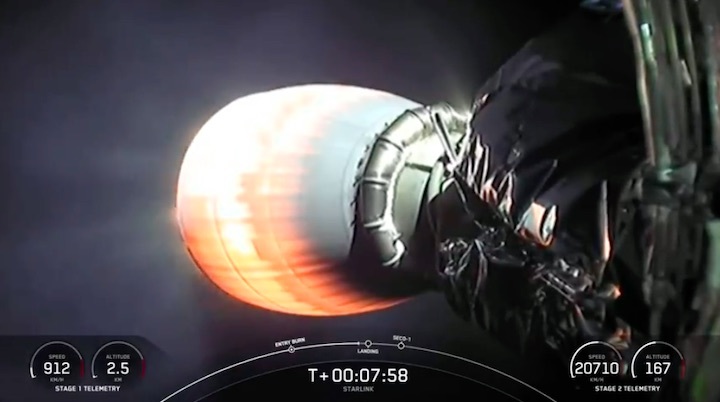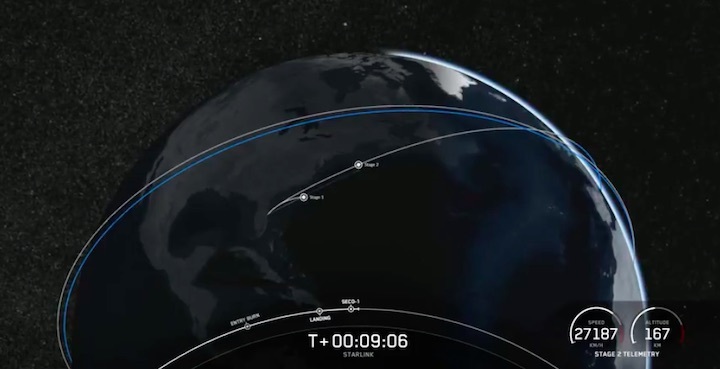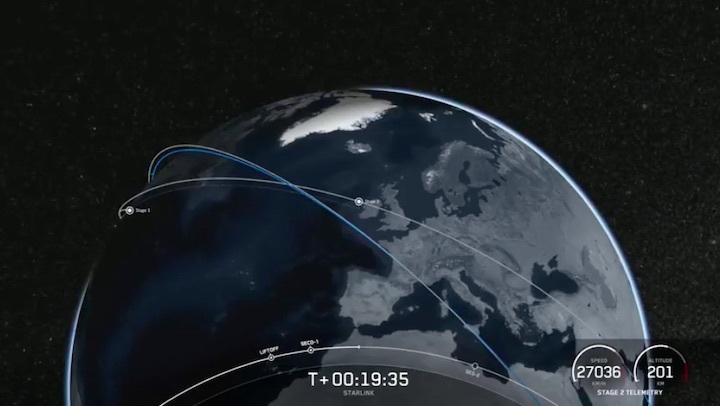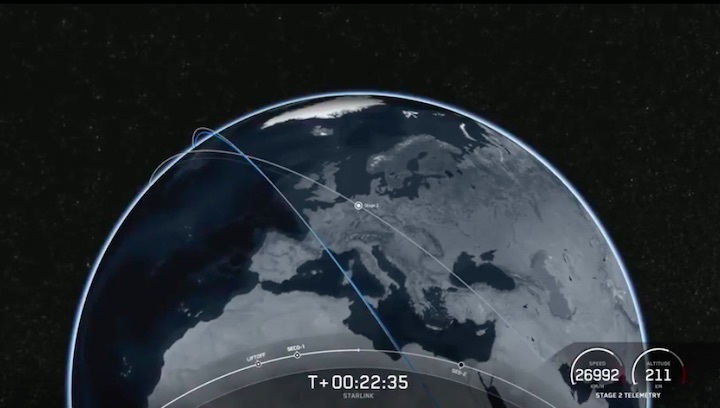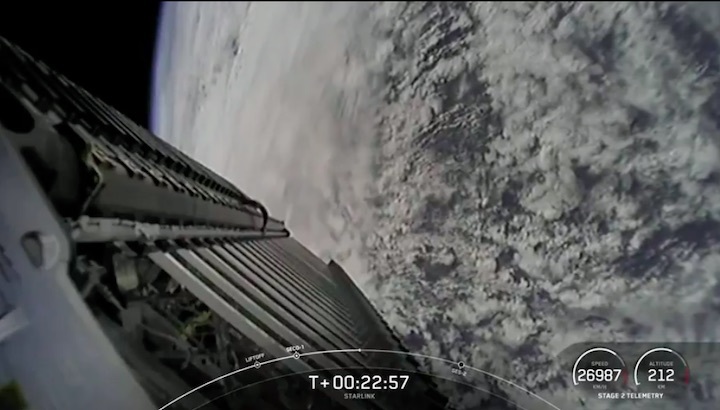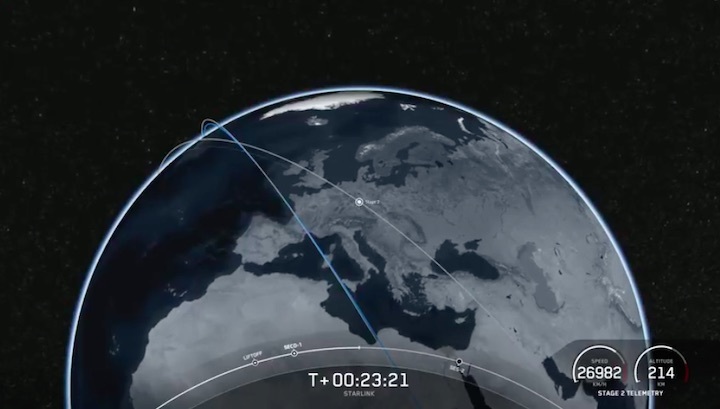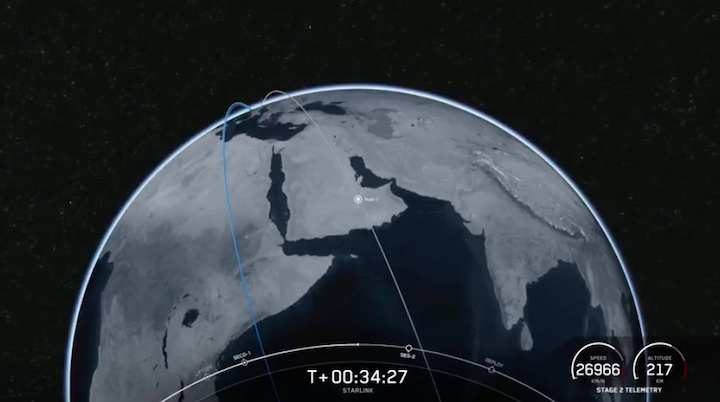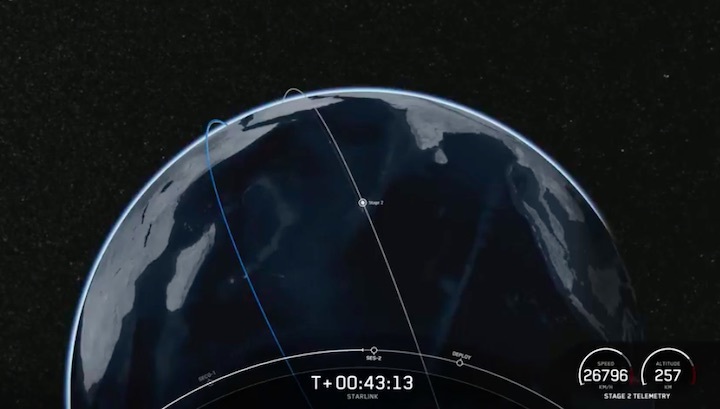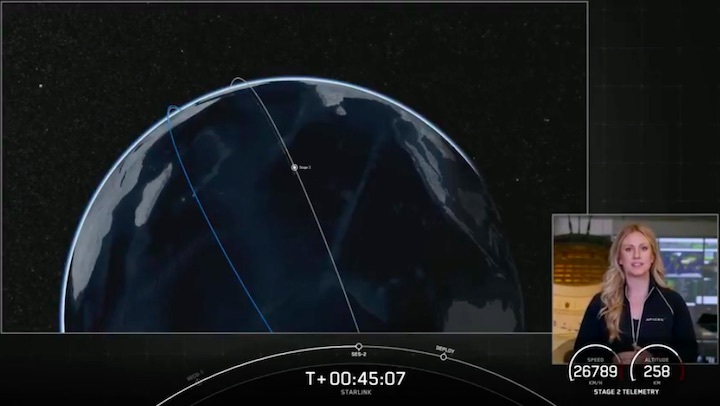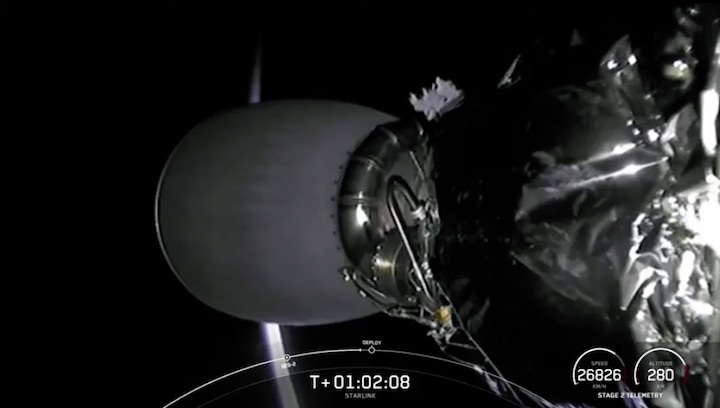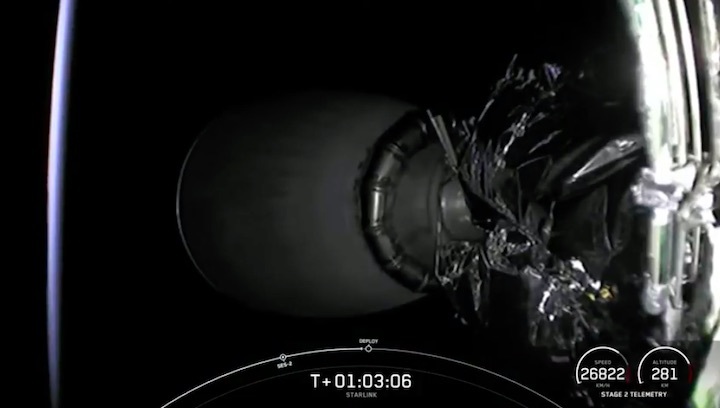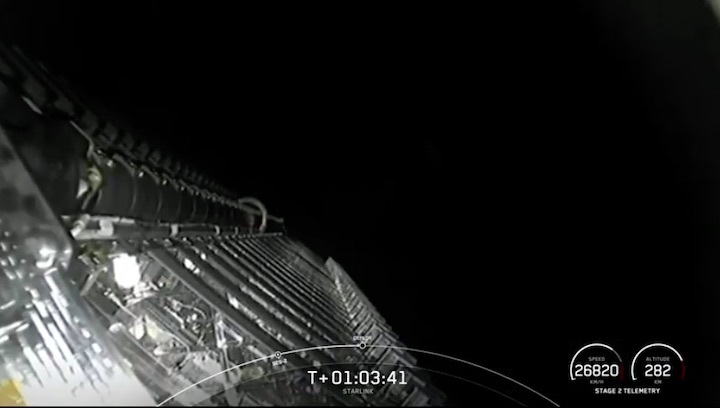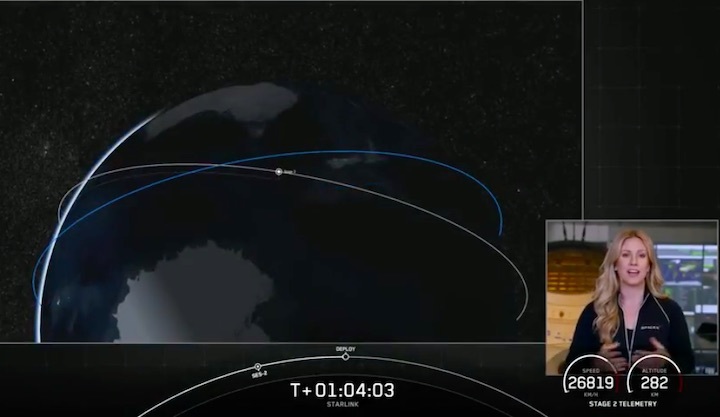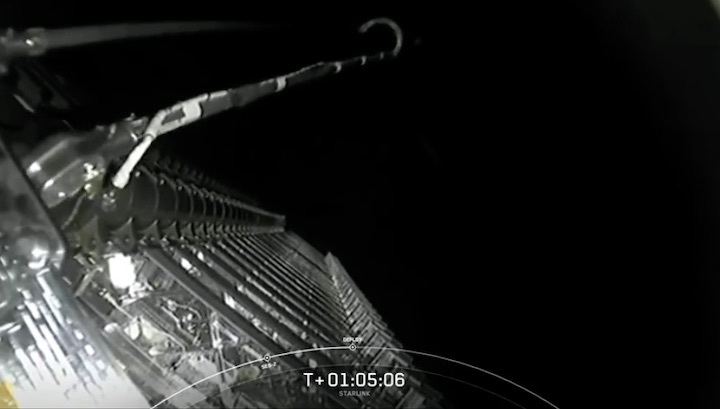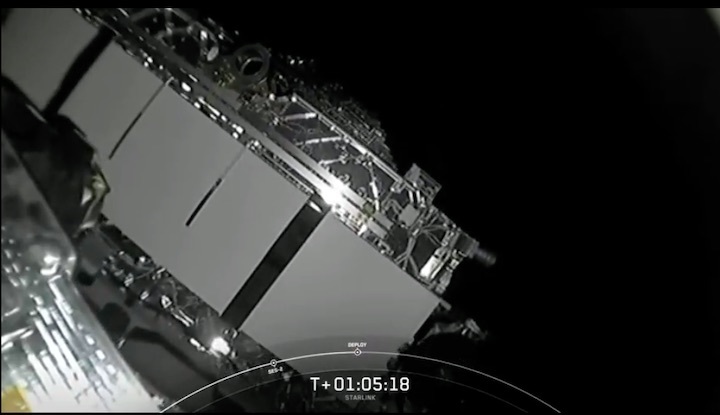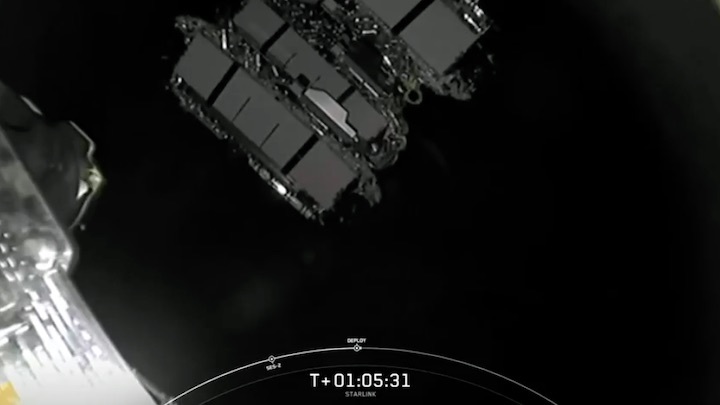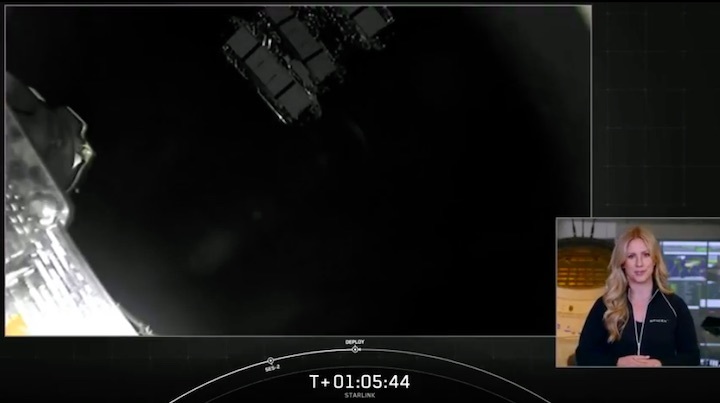 Quelle: SpaceX
+++
SpaceX Falcon 9 booster soars for the 9th time
Like the early bird heralding a new day, SpaceX's Falcon 9 soared across the sky prior to first light breaking.
This launch marks the 22nd batch of Starlink satellites on the way to low Earth orbit as part of the company's efforts to provide satellite internet to consumers all over the world.
After liftoff, the Falcon 9's first stage rocket booster successfully landed on the drone ship "Of Course I Still Love You" in the Atlantic Ocean.
This booster has powered 8 previous missions to space including Crew Dragon's first demonstration mission in March 2019. This is the first time SpaceX has flown and landed a booster 9 times.
"You can tell by the entry soot on the first stage that this vehicle has flown before," SpaceX launch commentator Kate Tice said during the broadcast.
The next launch from Cape Canaveral on the books is SpaceX's Crew-2 mission in which four astronauts will travel to the International Space Station on April 22 as part of NASA's Commercial Crew program.
The Falcon 9 will cary NASA astronauts Shane Kimbrough, Megan McArthur, Japanese astronaut Akihiko Hoshide, and European Space Agency astronaut Thomas Pesquet aboard the Crew Dragon spacecraft.
Quelle: Florida Today
1731 Views