17.02.2021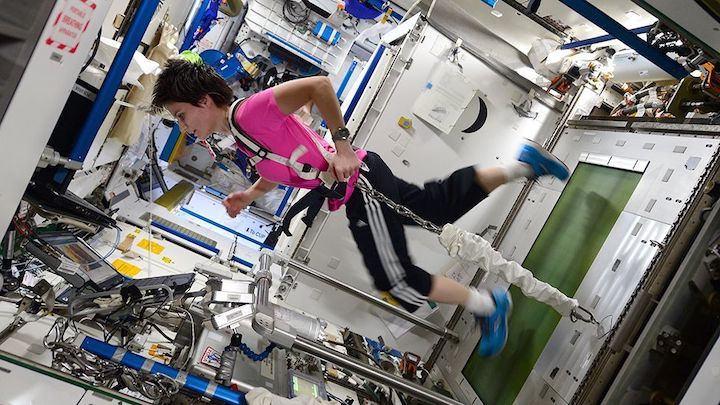 The European Space Agency says it wants to recruit someone with a disability as part of its call for new astronauts.
Esa will be accepting applications in March to fill four-to-six vacancies in its astro corps but it wants this draft process to be as inclusive as possible.
The search for a potential flier with additional functional needs will be run in parallel to the main call.
"To be absolutely clear, we're not looking to hire a space tourist that happens also to have a disability," said Dr David Parker, the director of Esa's robotics and human spaceflight programme.
"To be very explicit, this individual would do a meaningful space mission. So, they would need to do the science; they would need to participate in all the normal operations of the International Space Station (ISS).
"This is not about tokenism," he told BBC News. "We have to be able to justify to all the people who fund us - which is everybody, including people who happen to be disabled - that what we're doing is somehow meaningful to everybody."
Individuals with a lower limb deficiency or who have restricted growth - circumstances that have always been a bar in the past - are encouraged to apply.
At this stage, the selected individual would be part of a feasibility project to understand the requirements, such as on safety and technical support. But the clear intention is to make "para-astronauts" a reality at some point in the future, even if this takes some time.
Esa is on a big diversity drive. On matters of gender, for example, it has lagged seriously behind.
Only one of its current crop of astronauts is female (Samantha Cristoforetti); likewise only one of its senior directors is a woman (Elodie Viau in telecoms). And in those leading positions on robotic space missions - the project scientist and project manager - the vast majority are still men.
To qualify, candidates must have a master's degree (or higher) in Natural Sciences, Medicine, Engineering, Mathematics or Computer Sciences, or be qualified as an experimental test pilot.
"They need to be fluent in English with a good knowledge of a second language. It doesn't matter what that second language is, but it must be a second language," said Lucy van der Tas, Esa's head of talent acquisition.
The ability to speak Russian - the other language used on the space station - will be part of the training programme.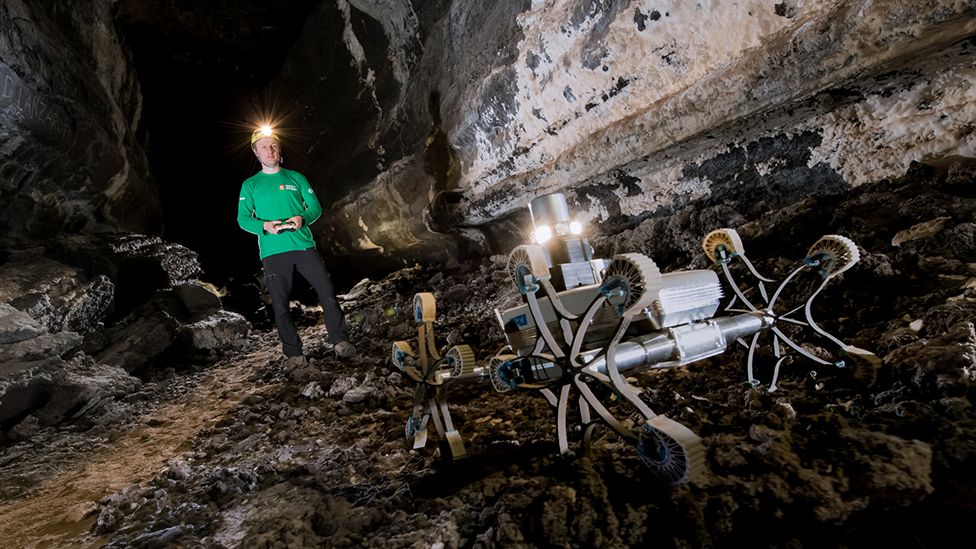 The recruitment process should see at least four individuals go straight into the Esa astronaut corps, which is based in Cologne, Germany.
A further 20 candidates will additionally go into a reserve.
They will be contracted to make themselves available for call-up, either because of retirements among the existing astronauts or because individual Esa member states want to run a national mission to the ISS.
This is now possible because the American aerospace companies SpaceX and Boeing will be selling seats in their new crew capsules on a commercial basis.
If the member state purchased this opportunity, Esa would train up their national candidate in the reserve pool.
The successful candidate that has a disability will also go into a reserve. Esa will then work with its partners on the ISS to find the best way to fly a para-astronaut.
"We did not evolve to go to space so when it comes to space travel, we are all disabled," said Samantha Cristoforetti. "What brings us from being disabled to go to space to being able to go to space is just technology. This is a feasibility study and we're going to look into what exactly is needed, how much it will cost - but that's the goal."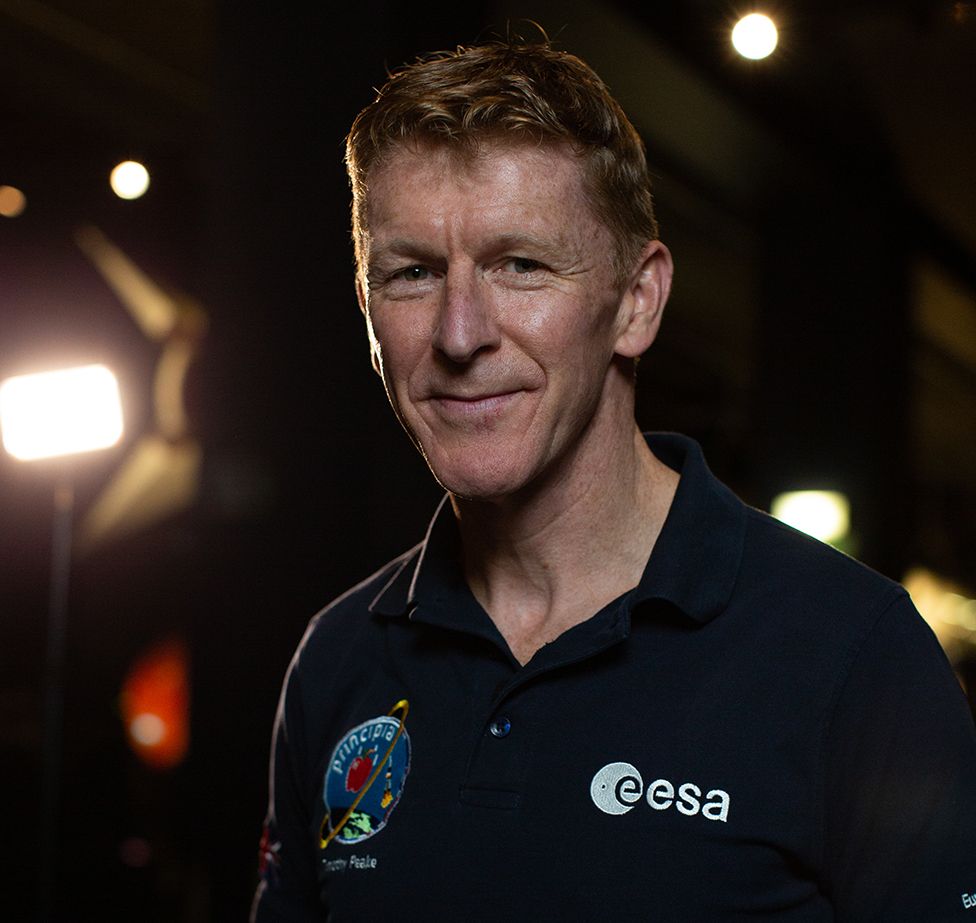 The last astronaut selection process saw Frenchman Thomas Pesquet; Italians Samantha Cristoforetti and Luca Parmitano; Germany's Alexander Gerst; Denmark's Andreas Mogensen; and the UK's Tim Peake join the corps in 2009. Germany's Mathias Maurer - an "also suitable" - joined up in 2015.
Of the new call, Tim Peake told BBC News: "We're involved in the Artemis programme, which will send humans back to the surface of the Moon, and that's a gateway to Mars. So this [draft] could be recruiting the first Europeans who will set foot on Mars."
Quelle: BBC
+++
'Parastronaut' sought as ESA recruits its first new astronauts in more than a decade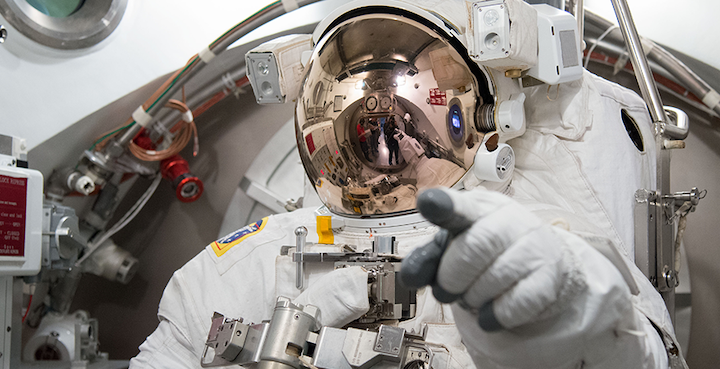 JOHANNESBURG — The European Space Agency announced Feb. 16 that its first call for new astronauts in more than a decade will be open to candidates with physical disabilities.
During a briefing with reporters, ESA officials said the agency plans to recruit four to six career astronauts and a pool of approximately 20 reserve astronauts, a first for ESA. Additionally, in another first for the agency, outgoing ESA Director General Jan Wörner announced that it is looking to recruit its first "parastronaut."
ESA said it aims to select a parastronaut from among a pool of candidates deemed psychologically, cognitively, technically and professionally qualified but who have a physical disability that would normally prevent them from being selected due to requirements imposed by current space hardware.
"Visible representation is always important and so therefore we've been asking ourselves, what are the barriers preventing us from flying a physically disabled astronaut to the ISS," Wörner said.
ESA expects to recruit one parastronaut as part of its astronaut reserves, according to David Parker, ESA's director of human and robotic exploration
"There are many unknowns ahead of us, the only promise we can make today is one of a serious, dedicated and honest attempt to clear the path to space for an astronaut with disability," ESA said in a statement.
In parallel to selecting astronaut candidates with disabilities, ESA said it will work with crew vehicle providers and its international partners "to identify potential adaptations to eventually enable an astronaut with disability to fly to space."
ESA said it expects the "parastronaut feasibility project" to "open an opportunity of flight for one or more individuals" while also bringing "innovations and other benefits to the safety and efficiency of future crews."
Recruiting ESA's 2021-2022 astronaut class
Since its inception, ESA has recruited new astronauts just three times. The first recruitment campaign took place between 1978 and 1979 and the most recent between 2008 and 2009.
Applications for the first phase of the 2021-2022 ESA astronaut selection process will be accepted from March 31 to May 28. Applicants will be required, at minimum, to be a citizen of a ESA member state or associate member state, hold a Master's degree in natural sciences, medicine, engineering or mathematics, have at least three years professional experience, and speak English fluently.
In addition to the minimum requirements, the agency describes an ideal candidate as an individual that can work well within a multicultural team, spend long stretches of time away from family and friends, undergo vigorous physical training, and stay calm under pressure.
The new class of ESA astronauts will be inducted into the agency's astronaut corps at one of the most eventful times in its history. In addition to continuing to send astronauts to work and live aboard the International Space Station, ESA's contributions to NASA's Artemis program and lunar Gateway space station has enabled the agency to secure seats for the first European astronauts to travel beyond low Earth orbit, seats that could be filled with astronauts recruited over the next two years.
The 2021-2022 ESA astronaut selection process will consist of six stages following initial selections. The process is expected to begin May 28 and conclude with the announcement of the newest ESA astronaut class in the second half of 2022.
Quelle: SN
854 Views