26.12.2020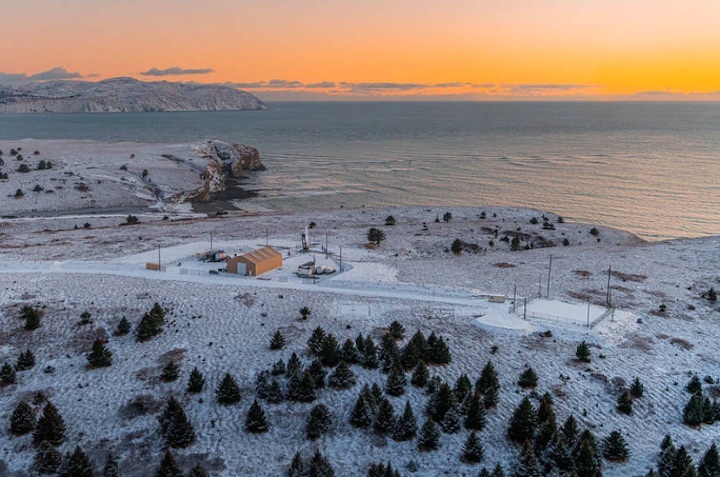 Forty miles from the City of Kodiak sits the Pacific Spaceport Complex-Alaska, only one of four places to launch a rocket into orbit from the United States, and where, just a week ago on Dec. 15, California-based Astra became the third private company in the country to send an orbital-class rocket into space.
The recent launch is a sign of a changing industry. With the advent of liquid-fueled rockets carrying smaller payloads (in rocketry a payload usually means a satellite, space probe, or spacecraft carrying people, animals, or cargo) than traditional solid-fueled rockets, launches are occurring with increasing frequency nationwide. Last year 235 payloads were launched into space by the United States, compared to 49 just five years earlier.
This means greater demand for launches and more opportunity for launch operators like Alaska Aerospace Corp., operator of the Pacific Spaceport Complex-Alaska, or PSCA, to generate revenue; more jobs for Alaskans in the aerospace industry; potential for startup companies to develop new and innovative technology and processes; and opportunities for the University of Alaska system to train, research, and help lead innovation.
AAC President and CEO Mark Lester says that Alaska is at the cutting edge of the industry, and considers offering space services a kind of natural resource development.
"Much like the (Ted Stevens) Anchorage International Airport's success as a global cargo hub, we're taking advantage of our geography. PSCA's unique location offers tremendous access to a broad range of orbits and the expansive Pacific Ocean."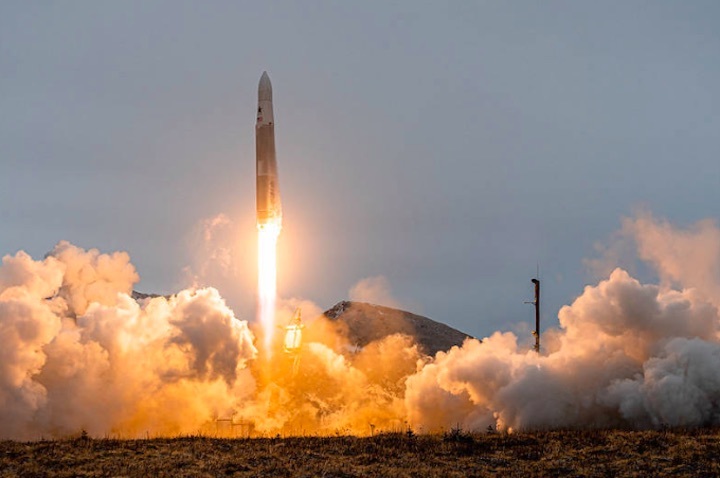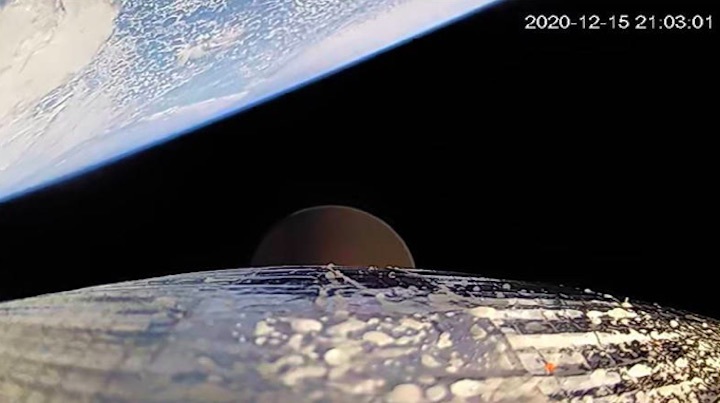 Although the AAC is a corporation owned by the State of Alaska, it hasn't received state funding for the last five years. The corporation spends about $16 million per year on Alaska-based goods, services, and labor, and has created over $78 million in economic activity at Kodiak since its inception.
As the number of launches increase at PSCA — Lester is shooting for two to three commercial launches a month with government launches scheduled when requested — there could be an even greater return on investment for Alaska.
With teams of five to 50 launch personnel regularly visiting Kodiak island for stays ranging from a few days to a couple months, there's opportunity for businesses like logistics companies, rental car agencies, restaurants, and lodging adjacent to the PSCA to start up and grow.
A 2011 report by McKinley Research Group (formerly the McDowell Group), found that a single launch puts nearly $3.5 million into the Alaska economy (counting indirect and induced effects), with employees spending time at local restaurants, buying gifts for family members, going on sightseeing tours, and taking guided fishing trips. The economic impact has certainly increased since the report was authored, and Lester expects the trend to continue.
"We'll see growth in logistics, moving rockets and support equipment into Kodiak. We either need to ship up propellant, fuel, and satellites or start manufacturing our own. UAF is already building small satellites and I know of at least one outside company considering Anchorage or Fairbanks to integrate rocket and satellite operations in Alaska," Lester said.
Beyond this, Lester notes the opportunity to grow the state's own aerospace workforce.
"Two years ago, about 75 percent of our launch team was from the Lower 48 because we were only operating about one launch a year," he said. "During the past two years we've flipped that. Now that we're launching more, about 75 percent of our staff are from Kodiak, 95 percent are from Alaska, and we'll continue to need people joining the industry."
Fortunately, the University of Alaska Fairbanks is graduating people like Ben Kellie, founder of Anchorage-based The Launch Company.
After earning his bachelor's degree from UAF and master's degree from Ohio State University, both in mechanical engineering, Kellie got his start in the industry as a launch and test engineer working at Elon Musk's SpaceX. While there, he helped lead the design, construction, and initial operation of the west coast launch site at Vandenberg Air Force Base, serving as lead engineer during the first launch from that facility.
Next, Kellie helped lead the development of two SpaceX landing platforms, two large barges modified to catch rockets at sea, and since has worked on every launch pad in the country, along with helping design and operate more than a dozen iterations of launch sites for a variety of space companies.
"It takes a lot of work to launch a rocket. It can be hard to imagine everything that goes into it until you've done it," Kellie said. "But a helpful analogy is to think about being at an airport. There are tons of people running around trying to load the plane with fuel, air condition the interior so it's a comfortable temperature, check the engines, file paperwork with the FAA, load cargo, and finally prep for takeoff by rolling back from the gate. There are similar steps in rocketry, and they are even more involved."
Traditionally, each launch site has been a one-off, requiring unique design and set-up, suitable for only one type of rocket; the process is akin to building an airport each time an airplane takes off. That's where The Launch Company is shaking things up.
Kellie and his team are working toward what they call the "Third Wave of Space," which is the world's first multi-user, mobile launch site designed to service the widest range of launch vehicles.
"Currently, there are over 100 rocket companies working towards launch in the U.S. and around the world. Simultaneously, there are only around a dozen 'on-ramps' to space — potential launch sites — and even fewer that are fully operational," said Kellie.
"If new companies have to continuously reinvent the wheel to stand up new sites, we will never get reliable, cheap access to space. We need to move past a world where launches are a major event. If every flight of a 737 were televised and met with applause, we wouldn't be doing a lot of flying."
Although The Launch Company has only been operating since 2019, the team attracted the interest of Voyager Space Holdings, and the two companies are currently negotiating an acquisition where Voyager will be the majority stakeholder.
"We'd been collaborating and Voyager really saw our capabilities, our projects, our vision, what we believe in, and what we're building here," Kellie said. "And, they have deep connections in aerospace and can really help us have a bigger reach and get to our goals of building standardized launch hardware faster."
The Launch Company's potential acquisition is part of a national trend, where young companies are driving innovation and attracting venture capital. In 2019, investors poured $5.8 billion into space related companies across 198 investment rounds, the most ever for the industry. In Alaska, McKinley Capital Management's Na'-Nuk Investment Fund recently invested in Astra.
One of Kellie's conditions for the acquisition is that The Launch Company stay in Alaska. He is committed to growing the aerospace industry here.
"Space is a huge challenge and is something that stretches the imagination," he said. "It makes sense for it to grow here; exploration is in our roots, we're used to logistics and planning, and doing hard things is at the core of our identity. Alaskans are well-suited for working in dynamic environments like rocketry."
For those looking to follow in Kellie's footsteps, opportunities abound.
Through the NASA-funded Alaska Space Grant Program at UAF, students can enroll in the Space Systems Engineering Program, or SSEP, access the Space Lab, pursue funding for education and research, and receive assistance when applying to internships or jobs. Students in the SSEP learn to design and build small satellites and control systems, and launch suborbital rockets from the Poker Flat Research Range, the world's only scientific rocket launch facility owned by a university.
The University of Alaska Anchorage offers a rocketry club, and recently members competed in the annual Space Grant Midwest High-Powered Rocket Competition by building rockets capable of exceeding the speed of sound.
Lester says that an online spaceport operations certificate may soon be available through UAF as well, and that not all jobs in the industry require highly specialized education.
"To work in aerospace, you don't have to be a rocket scientist. A certificate program, combined with on the job training, can help people learn about space transportation technology, and be qualified for jobs that don't require engineering. A lot of our operations are similar to working at an airport."
Both AAC and The Launch Company regularly host interns, and Kellie makes a point of hiring them afterward as staff if budgets allow.
"It's super viable to work in space systems in Alaska now, or found a space startup," he said. "Of the 11 people who work at The Launch Company, 10 either grew up in Alaska or went to college here. And if anyone out there wants to start their own company, I'll give them space in our shop to do so."
Both Kellie and Lester think aerospace will be a big part of a diversified Alaska economy.
"My personal passion, and the reason I moved back to the state, is working with entrepreneurs and building Alaska's future economy, and aerospace is how I'm doing that," said Kellie.
As for Lester, he moved here from Colorado two years ago because he was so excited about the potential.
"The opportunity to build a new economy, define the future of spaceports...it's all happening right now from Alaska. Together, we are creating the future of commercial space transportation."
Quelle: Alaska Journal of Commerce
961 Views