20.10.2020
Weather looks so-so for SpaceX's second Starlink launch in a week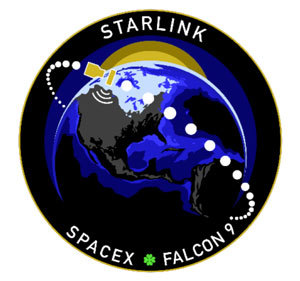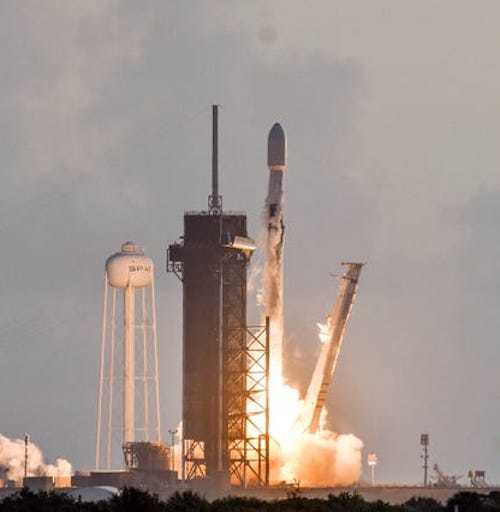 Weather conditions around Cape Canaveral Air Force Station appear to be trending slightly towards favorable in advance of SpaceX's next Falcon 9 launch, a mission taking flight just three days after the last.
If conditions hold, Space Force forecasters said they anticipate 60% "go" weather for the 12:36 p.m. Wednesday liftoff from Launch Complex 40. SpaceX will launch its 15th batch of Starlink internet satellites during an instantaneous window, meaning Falcon 9 must fly on time or push to another day.
Instantaneous missions are less forgiving than hours-long windows available to some other launches, meaning SpaceX will not be able to wait for weather to clear if it does become a problem.
"The primary weather concerns for the primary launch window will be cumulus clouds associated with Atlantic showers as well as thick clouds associated with the enhanced moisture," the 45th Weather Squadron said Monday. "Similar conditions will persist into the backup launch window on Thursday."
If delayed to Thursday, the forecast remains the same at 60% "go."
After liftoff, the 230-foot rocket's 162-foot first stage will target a landing on the Just Read the Instructions drone ship in the Atlantic Ocean, then return to Port Canaveral a few days later for checkouts and refurbishment.
Wednesday's liftoff will mark the second Starlink mission in a seven-day span after the last launched from nearby Kennedy Space Center at 8:25 a.m. Sunday. Successful separation of the 60 Starlink satellites will mean SpaceX has boosted 900 of the satellites with about 800 currently operational due to malfunctions and planned de-orbits.
In the short term, the Eastern Range doesn't appear to have much else on the schedule. With SpaceX investigating propellant pump issues related to a previous scrub, missions that don't involve internal, company-built satellites are being held off for customers as teams investigate.
Before the year is out, SpaceX is planning on launching a secretive National Reconnaissance Office payload; a Global Positioning System satellite for the Space Force; four astronauts in a Crew Dragon capsule for a long-duration International Space Station mission; and at least three more Starlink batches.
United Launch Alliance, meanwhile, recently indefinitely delayed its Delta IV Heavy rocket due to ground support issues at Launch Complex 37. An Atlas V rocket at LC 41, however, is slated to launch yet another NRO satellite no earlier than November.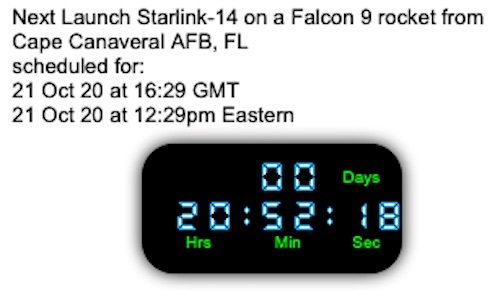 Quelle: Florida Today
----
Update: 22.10.2020
.
SpaceX test fires rocket at Cape Canaveral ahead of next Starlink launch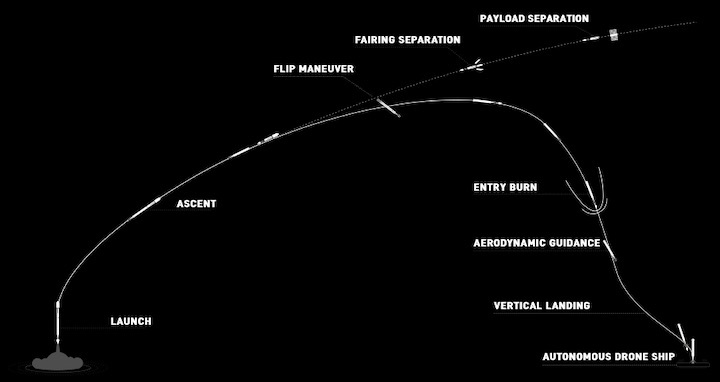 SpaceX successfully test fired a Falcon 9 rocket's Merlin main engines on Wednesday, setting the stage for its next launch of 60 Starlink satellites from Cape Canaveral Air Force Station.
If weather stays out of the way, teams at Launch Complex 40 are targeting 12:14 p.m. Thursday for liftoff, the opening of an instantaneous window. Falcon 9 must fly on time, meaning mission managers won't have a longer window to wait out possible weather violations.
The Space Force's 45th Weather Squadron anticipates 50% "go" conditions for liftoff, though that figure does not include Atlantic Ocean recovery conditions for the booster's landing on the Just Read the Instructions drone ship. It also doesn't take into account upper-level winds that, if too powerful, could tear a rocket apart.
"Enough mid-level cloud cover will linger that the thick cloud layer rule will remain the primary concern," launch weather officers said Wednesday. "There will also be a concern for cumulus cloud rule violations as onshore moving showers, though more scattered, continue in the breezy easterly flow."
Wednesday's test fire comes as SpaceX continues to investigate engine issues that caused the last-second scrub of a different Falcon 9 rocket earlier this month. Because Starlink is SpaceX owned and operated, the company has continued flying those missions on previously flown, successful boosters.
But operations for paying customers, like the scrubbed mission that would have boosted a Global Positioning System satellite for the Space Force, have been put on hold to fully resolve the engines' "early-start issues." Also included are a NASA ocean science spacecraft slated for launch from California and the high-profile flight of four astronauts in a Crew Dragon capsule from Kennedy Space Center.
Quelle: Florida Today
+++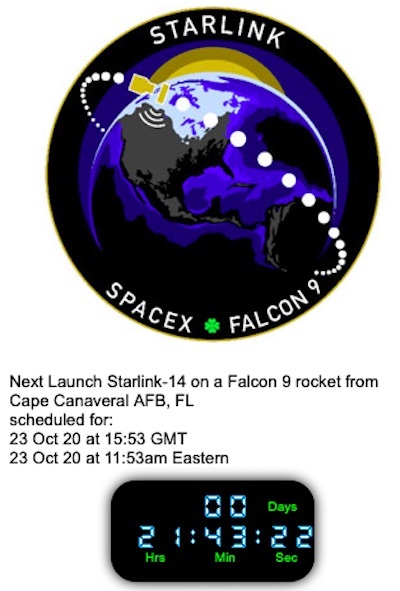 ----
Update: 24.10.2020
.
Start von SpaceX's 14th Starlink v1.0 mission and 15th Starlink launch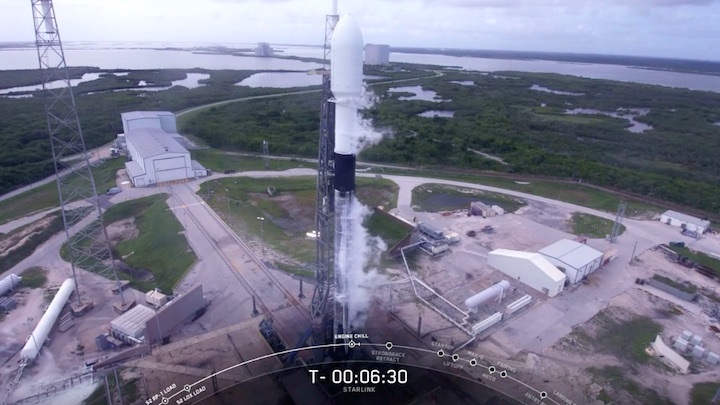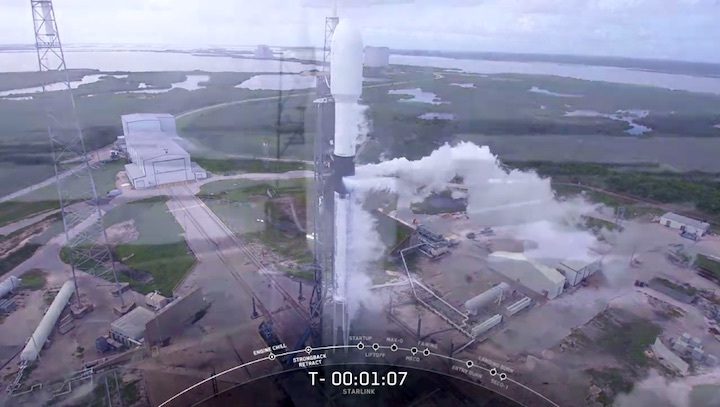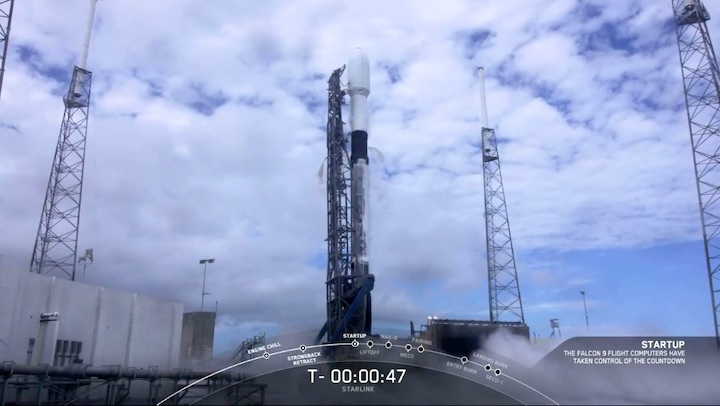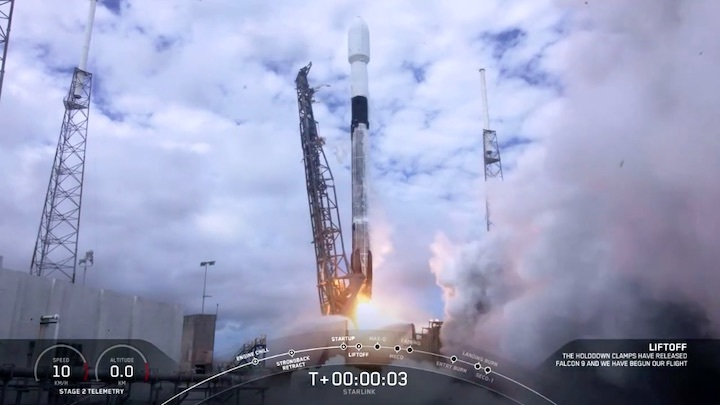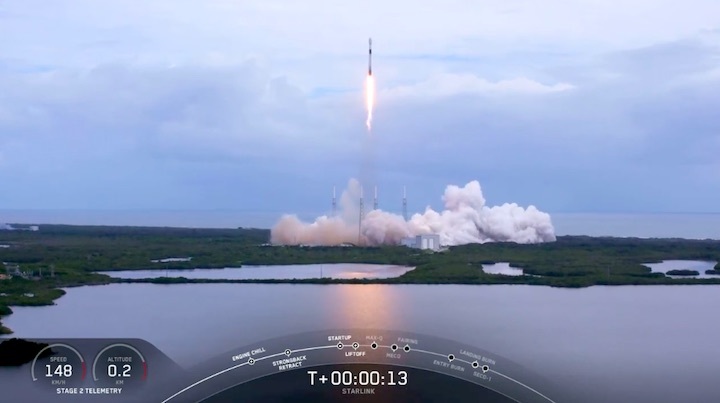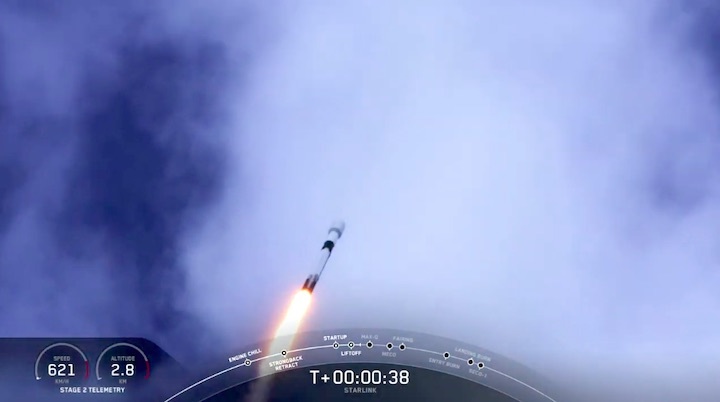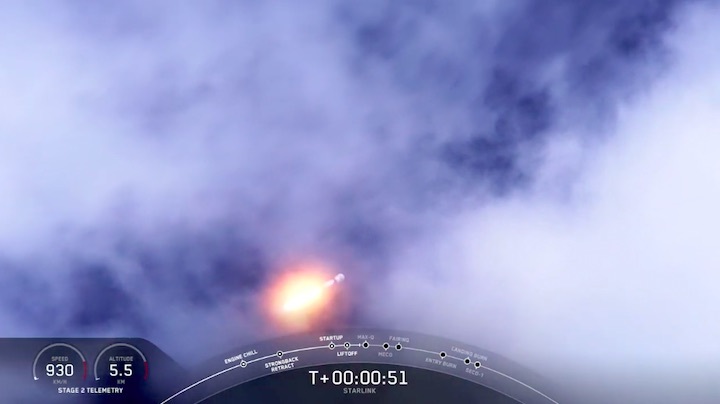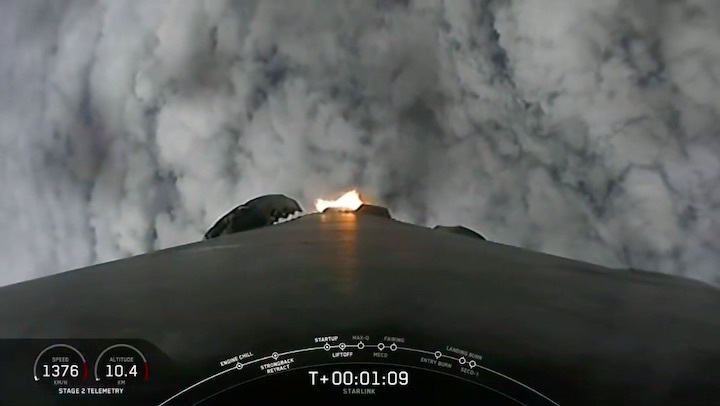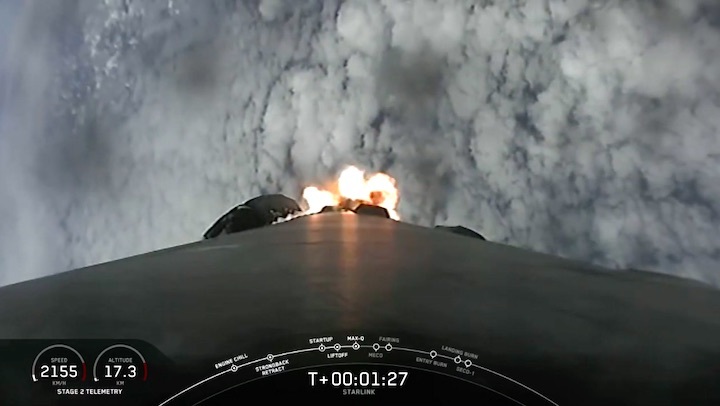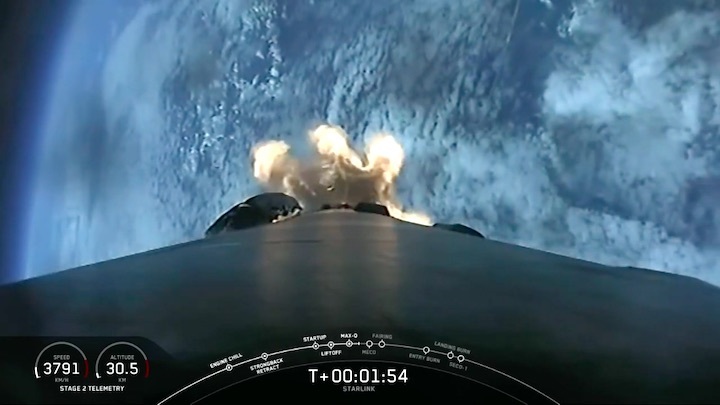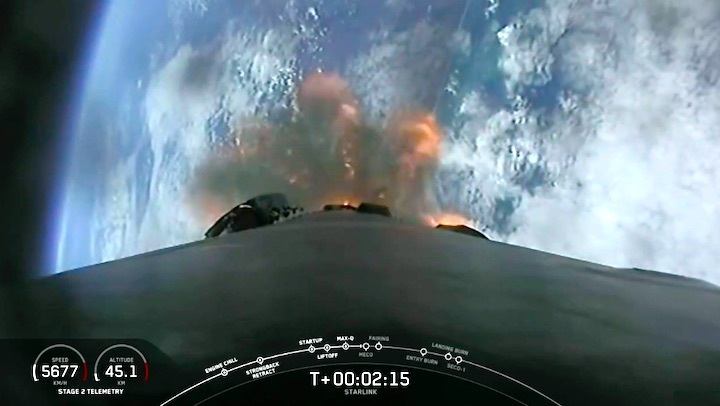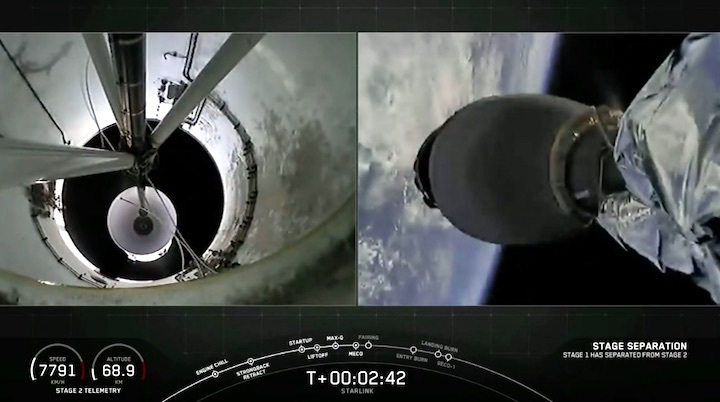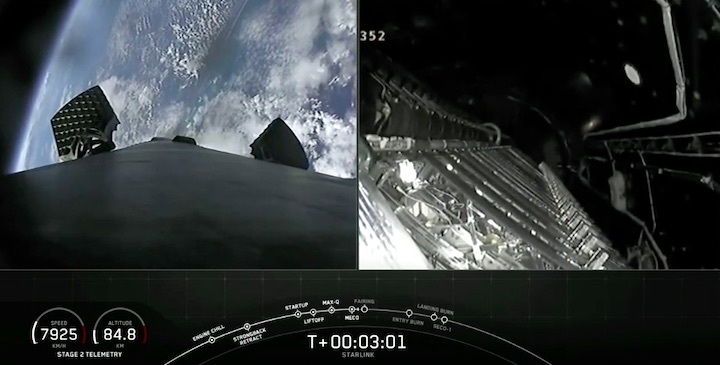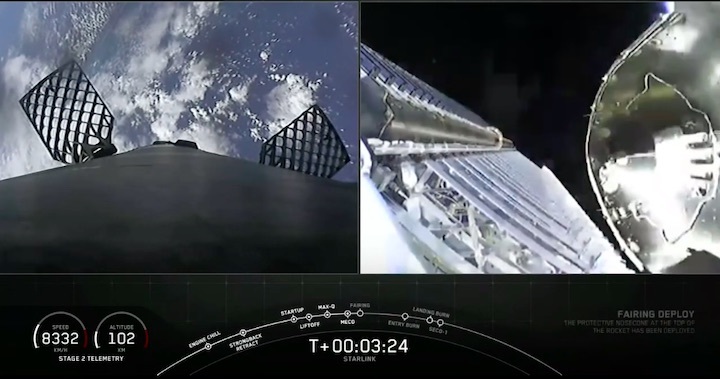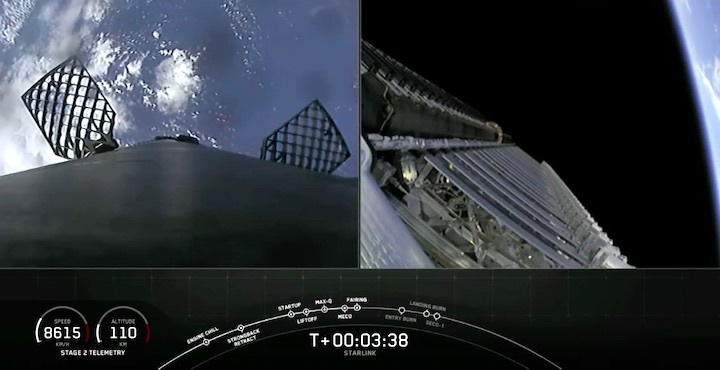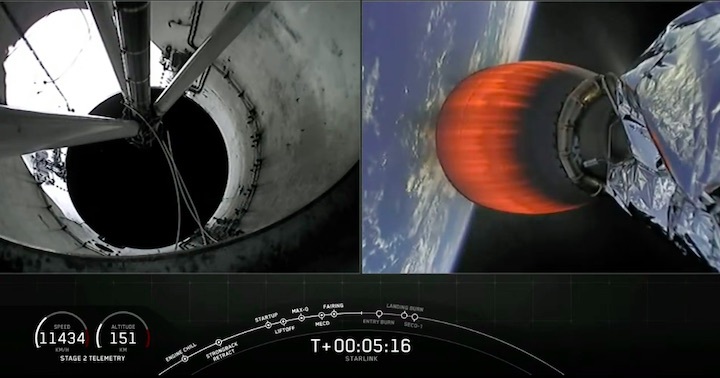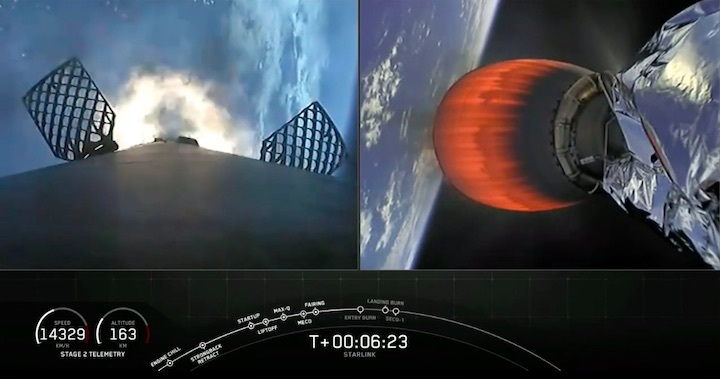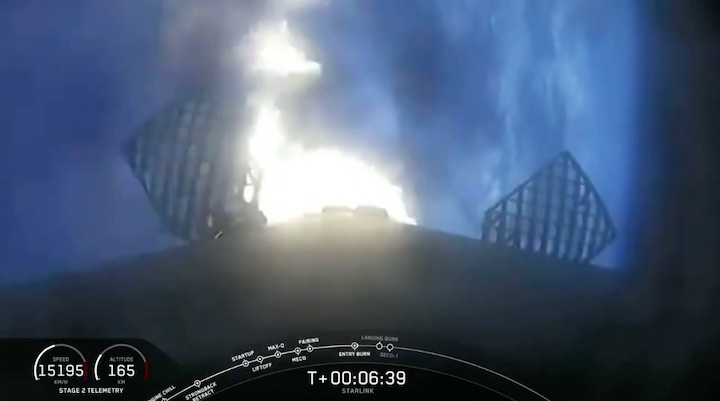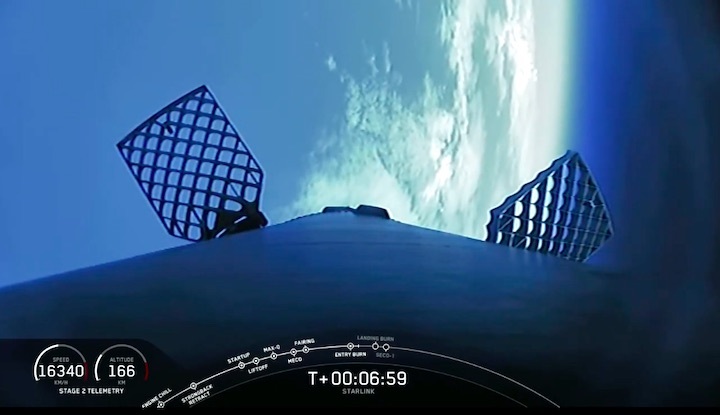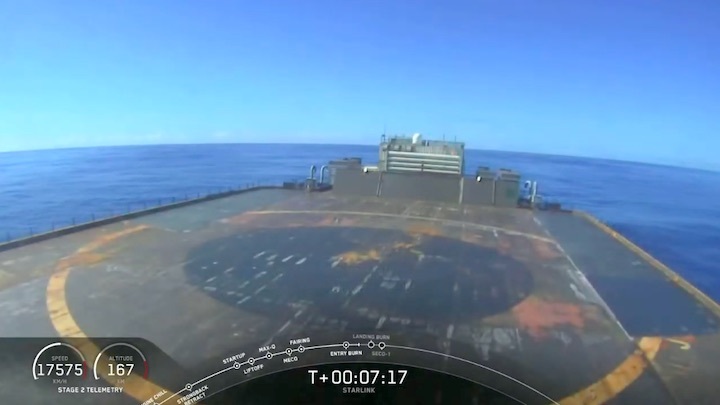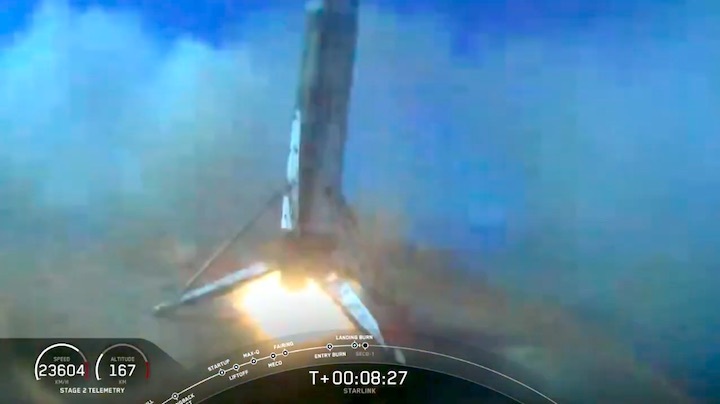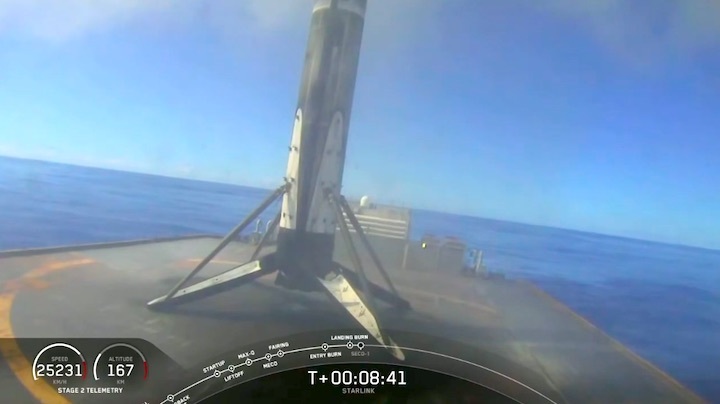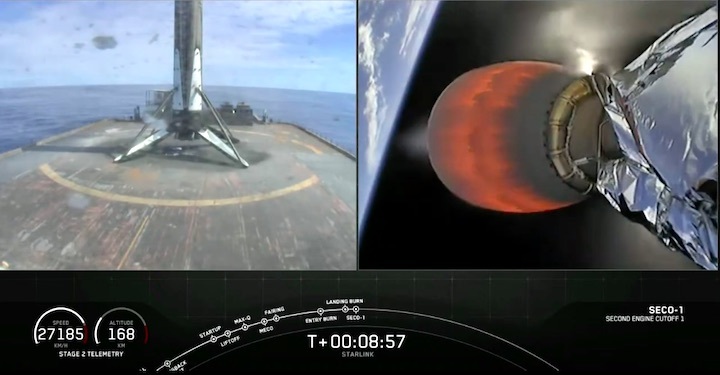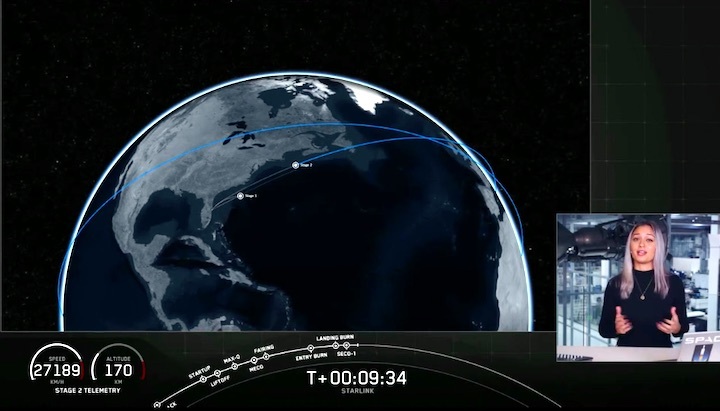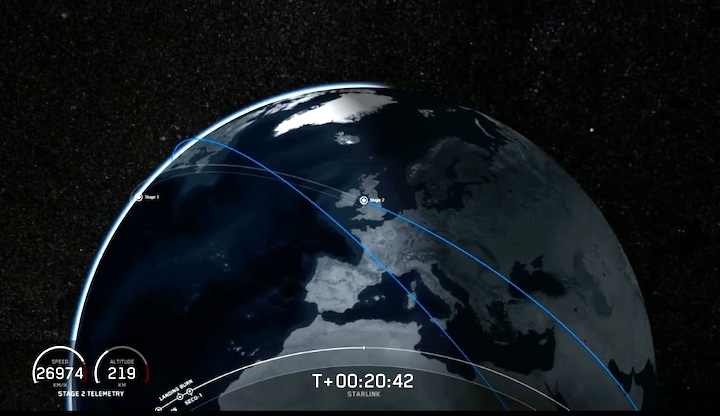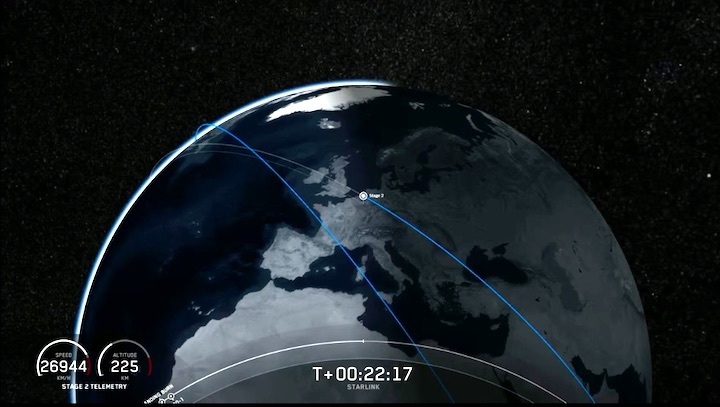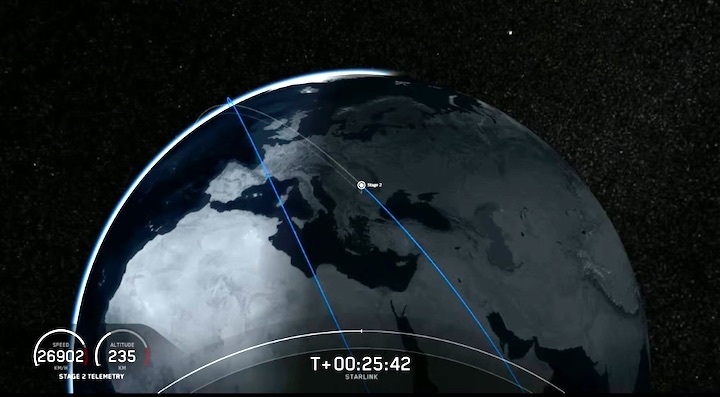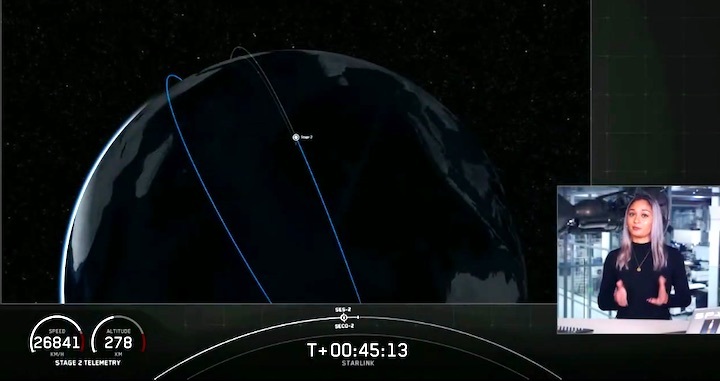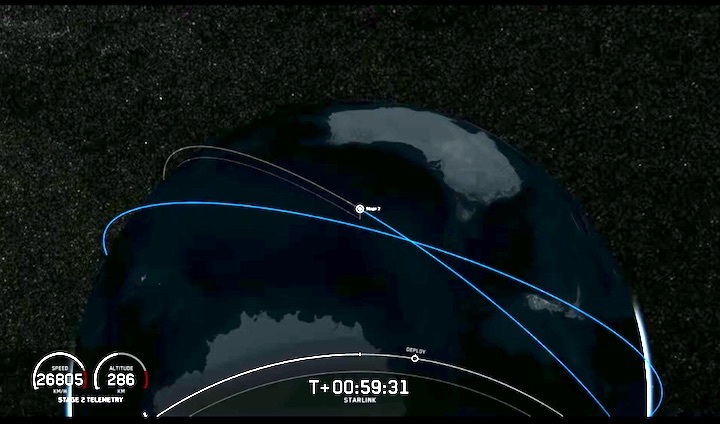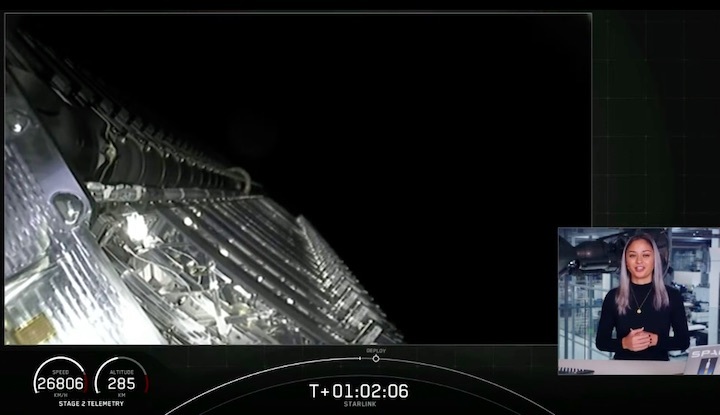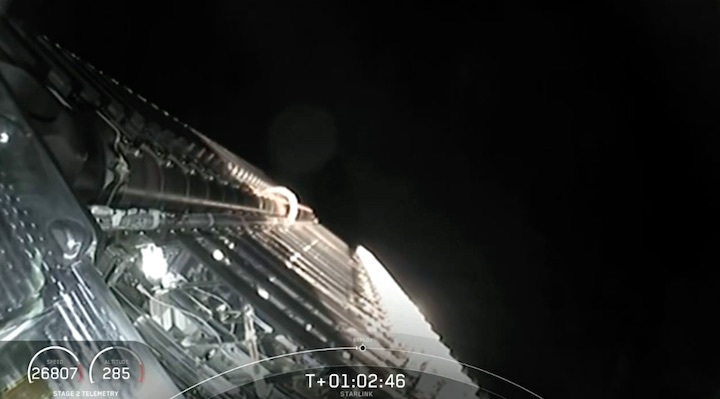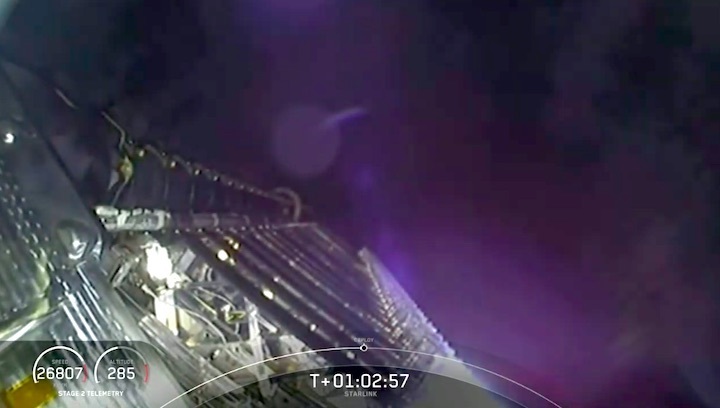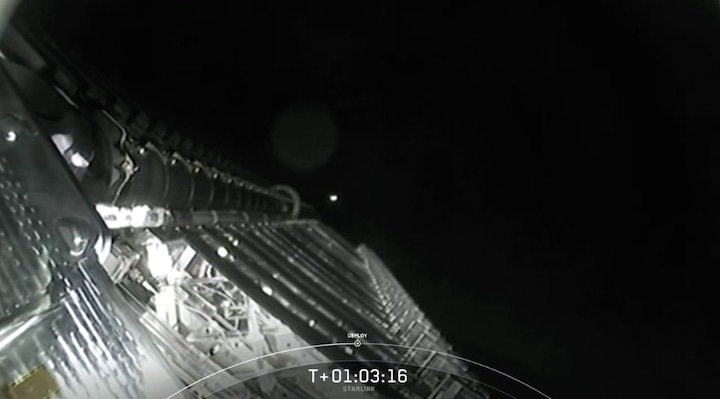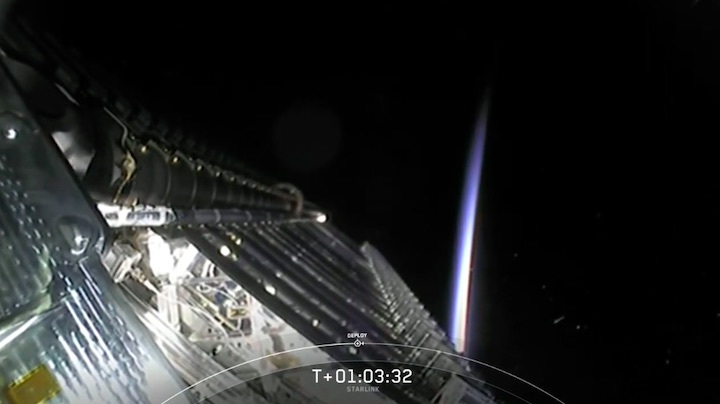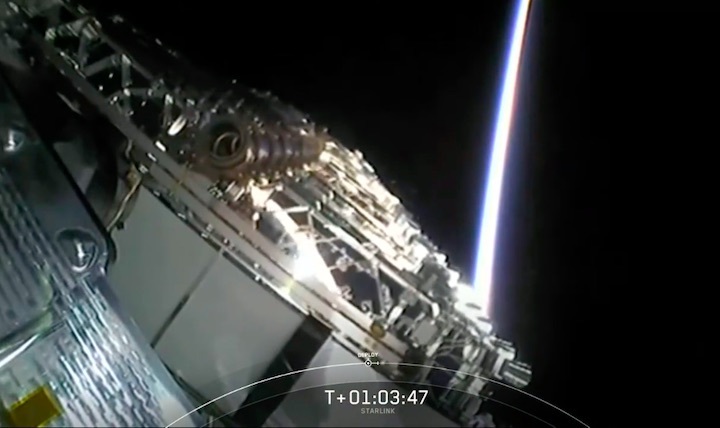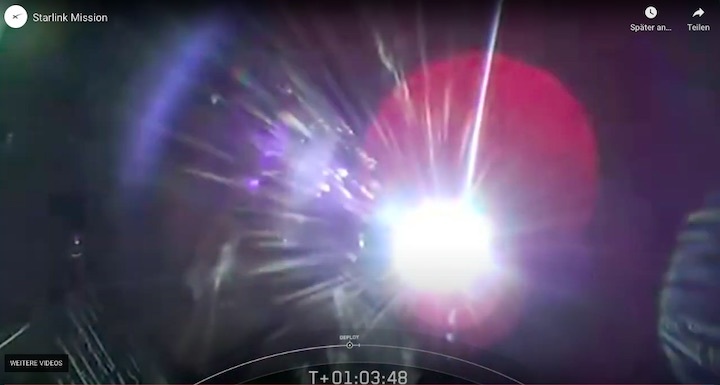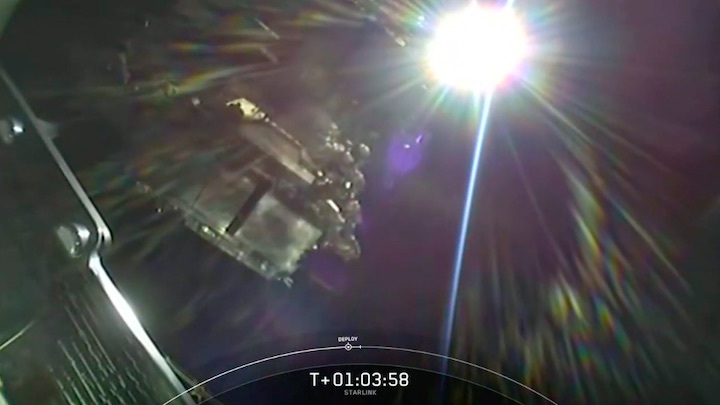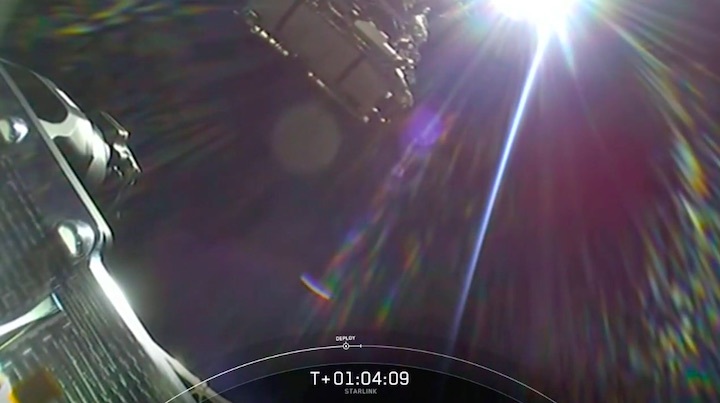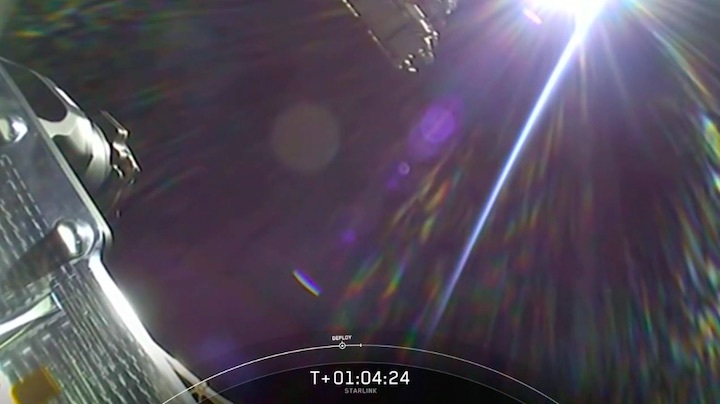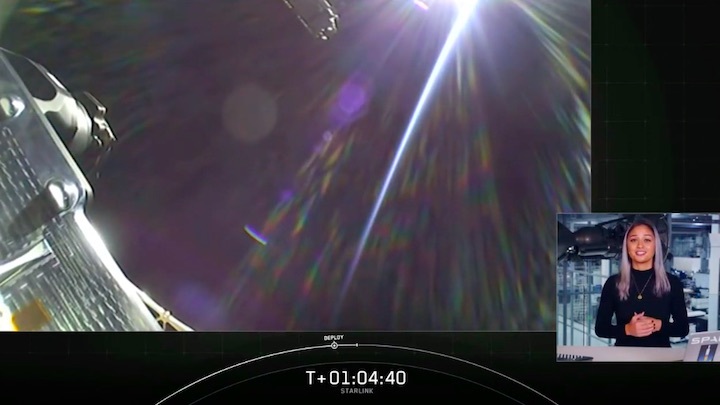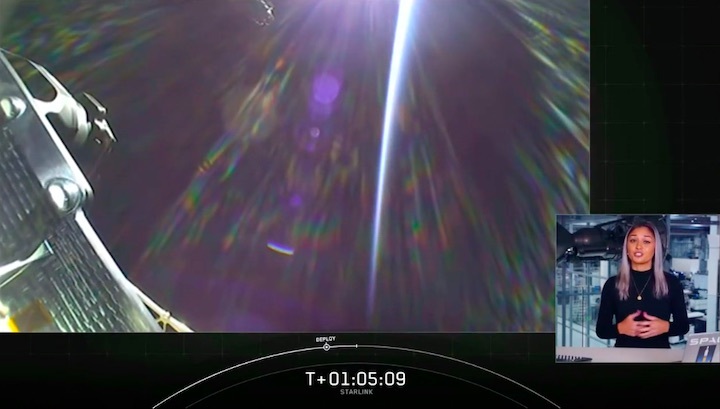 Quelle: SpaceX
2185 Views