21.10.2020
According to a source in the domestic space industry, some measurements need to be taken with the closed hatches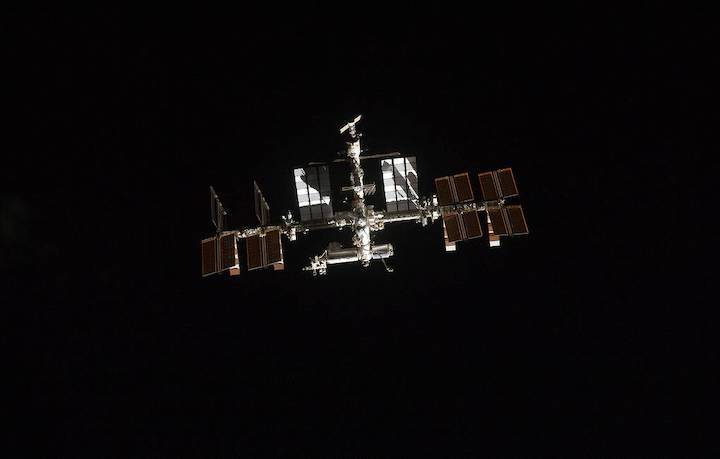 The crew of the International Space Station (ISS) will completely eliminate the air leak in the inter-section compartment of the Russian Zvezda module only after the Soyuz MS-16 spacecraft makes a landing, a source in the domestic space industry told TASS on Tuesday.
"Now the crack has been temporarily sealed and will be fully eliminated after the Soyuz MS-16 spacecraft's landing," the source said, explaining that this was required to make some measurements with the closed hatches.
Another source confirmed this information to TASS, explaining that specialists were discussing how best to eliminate the air leakage. "There are all the necessary materials for that on the ISS," he said.
The descent capsule of the Soyuz MS-16 spacecraft with Roscosmos cosmonauts Anatoly Ivanishin and Ivan Vagner and NASA astronaut Chris Cassidy is scheduled to land in Kazakhstan on October 22.
A source told TASS in August that the space station's Russian-American crew was working on tracing an air leak aboard the orbital outpost. As Roscosmos later told TASS, the cosmonauts had come to the conclusion that the air was escaping in the Russian Zvezda module but the leak posed no threat to the crew's life and health.
The ISS crew reported to Russia's Flight Control Center in the morning of October 15 that the cosmonauts had found the possible air leak spot in the inter-section compartment of the Zvezda module with the help of a tea bag. As the cosmonauts said, the air was possibly leaking through a fracture. It has now been sealed with temporary means available aboard the space station.
Quelle: TASS
1018 Views