11.02.2020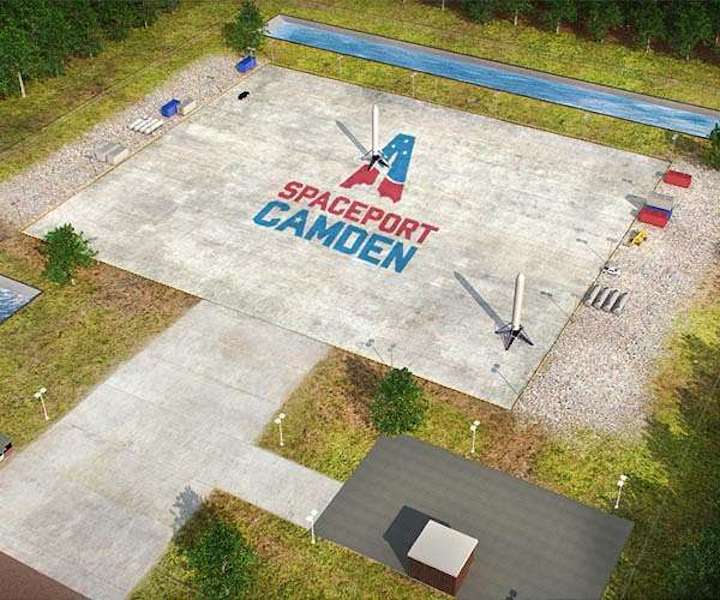 Once approved by the FAA, Spaceport Camden will be positioned to create generations of tech, research, service and manufacturing jobs in Camden County, Georgia. No other place in America has a better case for building a spaceport and research center than Georgia and Camden County. Ideally located in Georgia's southernmost coastal county and central to Savannah (with Gulfstream Aerospace), Atlanta (with Georgia Tech) and Cape Canaveral (with NASA).
Georgia already has the building blocks in place to compliment a spaceport and research center since the state of Georgia's #1 export is aerospace products. The Georgia Department of Economic Development reports that Georgia's aerospace manufacturing industry base includes 800+ companies including over 80 existing NASA suppliers, 108,000 employees, $57B impact (6% of GDP) and $500+ million in university research.
Between 2012 and 2018 Georgia businesses received over $109 million in NASA obligations or $22 million annually. Georgia Tech has a space research portfolio and the University of Georgia has a satellite lab. Spaceport Camden and its research center will fuel even more university R and D and related commercial jobs.
Local and industry experts support the project including Camden County resident Major General Robert S. Dickson, USAF Retired, who has been involved in the commercial space sector for the past decade and attests to the growing demand for small satellite launches. He feels Camden County is an ideal and safe location for a spaceport.
Dr. George Nields, former, associate administrator for Commercial Space Transportation-FAA feels Spaceport Camden will represent a significant catalyst for both economic development and increase science, technology, engineering and mathematics (STEM) projects. Camden County resident Vice Admiral Al Konetzi, retired deputy command of U.S. Forces Fleet Command stated that Kings Bay Navel Submarine base and Spaceport Camden can certainly coexist just like the nuclear warships that have moored at Cape Canaveral for decades.
From an environmental perspective Spaceport Camden will ensure that the surrounding area becomes a permanent nature sanctuary acting as a natural buffer. The Merritt Island Wildlife Refuge surrounding Kennedy Space Center (KSC) is a great example of how nature and a spaceport can coexist.
There will always be a few who oppose economic expansion projects for various personal reasons, but the long term merits of Spaceport Camden could not be more aligned with the future of Georgia and our nation. KSC is America's dominant launch site, and there is no better place to compliment these operations than Spaceport Camden with its small rocket pure play on the Georgia space coast.
Quelle: SD
2212 Views