16.02.2020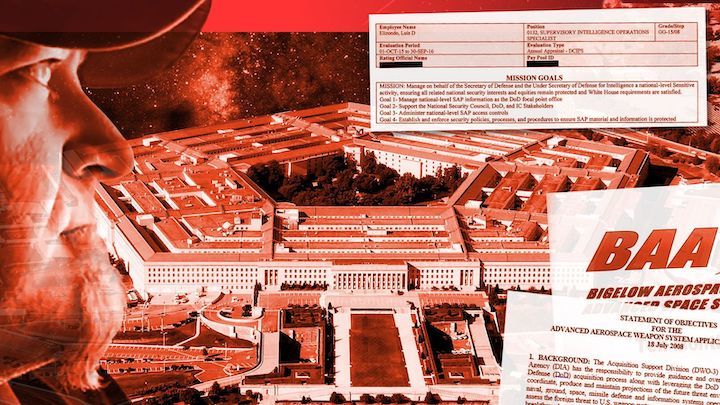 The government can't keep its story straight about its involvement with UFO research. After a yearlong investigation, we bust open the files, break through the noise, and reveal the definitive, staggering truth.
---
As I sit in a small cafe in the shadow of the ancient Roman gates in Trier, Germany, talking to a person whose credibility seems beyond reproach, but who will only agree to talk to me if provide absolute assurances of anonymity, I can't help but feel like I'm trapped in a Dan Brown novel. The Da Vinci Code, however, never dealt with unidentified flying objects.
"Was it about UFOs? Of course," this person whispers with a grin of melodrama.
After almost a year of investigating the U.S. government's interest in UFOs, what they've just said should neither be shocking, nor revelatory. Unbeknownst to them, they've only further confirmed what over a dozen other people with backgrounds inside the government and the now-defunct Bigelow Aerospace Advanced Space Studies (BAASS) have already admitted to me.
Just like the fictional Robert Langdon, the path to understanding these mysterious government programs has taken me through the catacombs of informal secret societies, whose surprising memberships include accomplished professionals from the military, aerospace, academic, medical, and intelligence communities.
Though diverse or abstinent in how they define exactly what it all means, each of these enigmatic characters shares one common belief: unidentified flying objects are neither myth nor figment of overactive imaginations. With absolute conviction, they've all told me that UFOs are real.
Now, after two years of scant details and a myriad of contradictory statements, Popular Mechanics is ripping open the U.S. government's massive UFO problem. What follows is a deep, unprecedented well of information that's only been known by a very small select group of insiders—until now.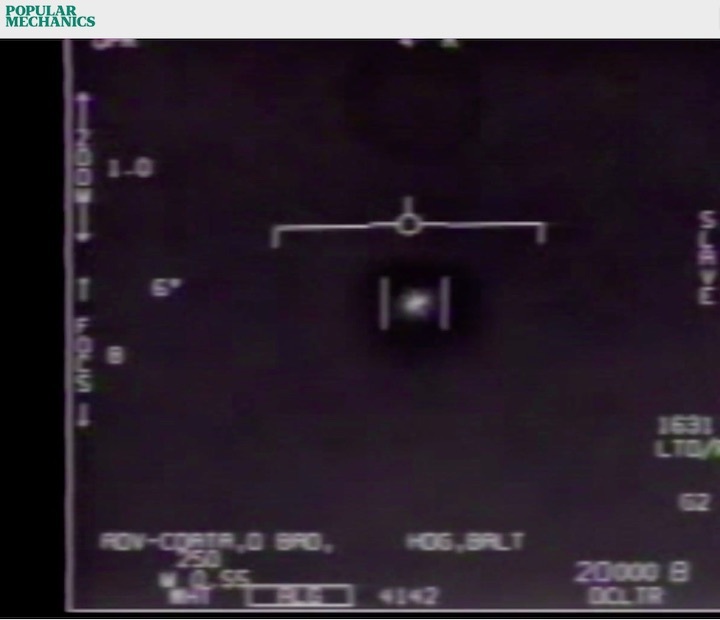 PART I. THE DISCLOSURE
On December 16, 2017, the New York Times disclosed that the Pentagon had secretly funded research into UFOs through the Advanced Aerospace Threat Identification Program, or AATIP. As if the U.S. government quietly investigating UFOs wasn't enough, for the first time, the public also got a chance to see three videos captured by the U.S. Navy showing what has been claimed to be "Unidentified Aerial Phenomena," or UAP.
In an instant, UFOs were no longer relegated to society's nihilistically curious, and for the first time in decades, droves of the mainstream public suddenly found themselves peering skyward with wonder.
But almost as quickly as the excitement of mysterious black budget UFO programs crashed ashore, so, too, came vexing waves of criticism, confusion, and controversy.
From the onset, disarray and debate raged on whether the second "A" in AATIP officially stood for Aerospace or Aviation, with the former "Aerospace" eventually proving to be correct. Adding to the chaos, an entirely different program moniker emerged: the Advanced Aerospace Weapons Systems Applications Program, or AAWSAP. For over two years, no one has been able to adequately explain whether AAWSAP and AATIP were two separate programs, or the same intuitive under two separate names.
To muddle matters more, a revolving door of Pentagon spokespeople have successfully issued waves of contradictory statements about what the Department of Defense (DoD) did or didn't do when it came to studying UFOs.
Initially, the Pentagon said, AATIP had indeed investigated UFOs under the leadership of Luis Elizondo, a former senior member of the Office of the Under Secretary of Defense for Intelligence (OUSDI). Eventually, in a complete reversal of official stances, the Pentagon's newly crowned UFO point person, Senior Strategic Planner and Spokesperson Susan Gough, recently told The Black Vault, "neither AAWSAP nor AATIP were UAP related," "Elizondo was not the director of AATIP," and he didn't have "assigned responsibilities" within the program.
In some consolation to the UFO faithful, the DoD has consistently been willing to say they consider the curious objects shown in the 2017 videos to be unexplained UAP. What exactly that means, however, has been open for interpretation and debate.
After months of conducting interviews and uncovering previously undisclosed materials, Popular Mechanics is revealing here that the U.S. government does indeed have a definite interest in UFOs.
Provided, of course, that nobody says it out loud.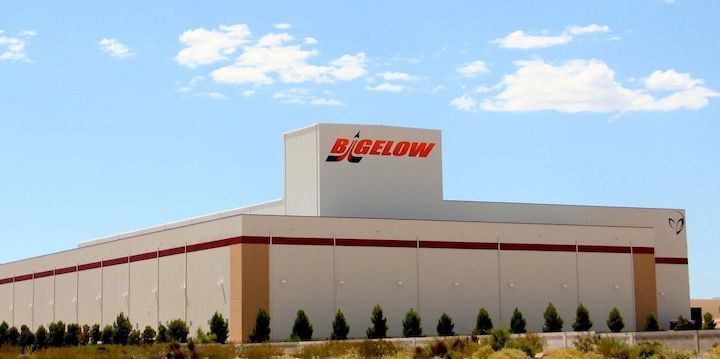 The Bigelow Aerospace headquarters in Las Vegas, Nevada.
PART II. THE SEEDS
The path to truly understanding the Pentagon's current UFO problems doesn't begin in 2008 with the Defense Intelligence Agency (DIA) and the AAWSAP, but rather, a decade earlier and some 2,000 miles from the nation's capital at the doorstep of a billionaire Nevada entrepreneur.
Robert T. Bigelow, the owner of Budget Suites of America and founder of the space technology company Bigelow Aerospace, has never shied away from amplifying his interest in UFOs. In a 2017 interview, Bigelow told CBS's 60 Minutes he was "absolutely convinced" aliens exist, before passionately declaring, "I don't give a damn!" when asked if it was risky to publicly say he believes in UFOs and aliens.
In 1995, four years before founding his aerospace startup, Bigelow established the National Institute for Discovery Sciences (NIDS). From the company's cached website, NIDS described itself as "a privately funded science institute engaged in research of aerial phenomena, animal mutilations, and other related anomalous phenomena."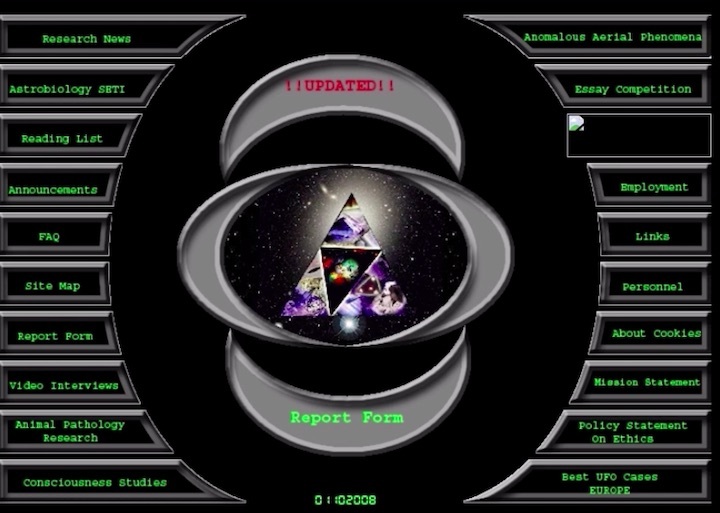 2393 Views