17.11.2019
Conducted on 8 November near Aix-en-Provence in southern France, the activity involved several take-offs and landings, while the aircraft was attached to 30m (98ft)-long restraining cables. The longest flight lasted around 10min.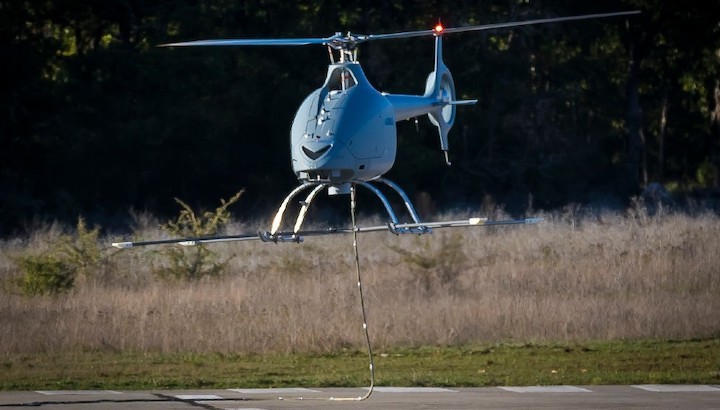 "Subsequent phases of the flight-test programme will now evolve towards free flight, and then progressively open the flight envelope," Airbus Helicopters says. Working in collaboration with ship builder Naval Group on the navy's SDAM programme, it will demonstrate the VSR700 aboard a surface vessel in 2021.
Based on the Helicopteres Guimbal Cabri G2 airframe, and with a maximum take-off weight of around 700kg (1,540lb), the VSR700 is equipped with a new flight control system and avionics enabling it to perform autonomous operations. The rotorcraft also features a payload bay to accommodate mission equipment, along with aerodynamic enhancements "to improve flight performance".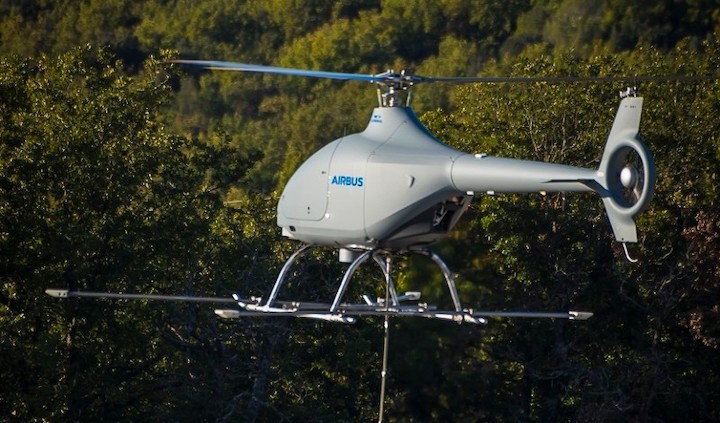 Speaking before the tethered flight milestone, Airbus Helicopters executive vice-president programmes Matthieu Louvot said the company expects the diesel-engined VSR700 to eventually demonstrate a flight endurance of 10h.
The company's concept of operations for the type would see the unmanned aircraft embarked in addition to a vessel's existing manned helicopters. "You really add to the capability of the ship," says Louvot, who notes that the VSR700 could perform long-endurance missions currently not possible because of crew constraints.
Quelle: FlightGlobal
2139 Views