24.10.2019
But Wairoa Mayor wants government to back calls for upgrade to road access.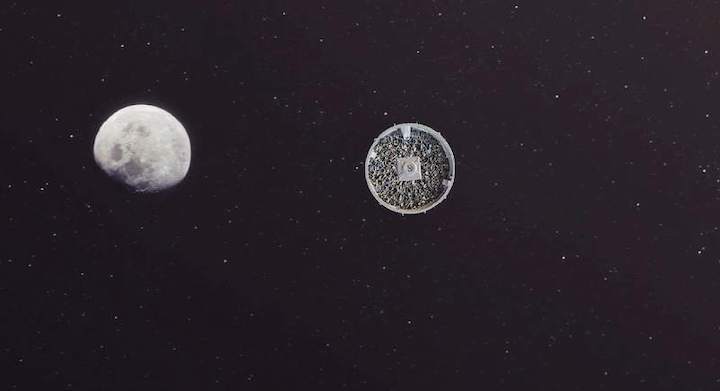 Rocket Lab's Photon satelitte will orbit the moon as early as next year. Rocket Lab image
Mahia could be the launchpad for a mission to orbit the moon by the end of next year, as Rocket Lab announces its intention to send a spacecraft to orbit the moon.
Even longer range trips into space are also on the cards but Wairoa Mayor Craig Little fears the opportunities for the region could be lost to a US alternative if the Government does not back its calls to improve road access to the launch site at Onenui Station.
United States company Rocket Lab yesterday unveiled plans to support extended range missions to medium, geostationary, and lunar orbits with the company's Photon satellite platform.
Rocket Lab will combine its Electron launch vehicle, Photon small spacecraft platform, and a dedicated bulk manoeuvre stage to accomplish extended-range missions and deliver small spacecraft to lunar flyby, Near Rectilinear Halo Orbit (NRHO), L1/L2 points, or lunar orbit.
"Missions to low earth orbit (LEO), medium earth orbit (MEO), and cis-lunar missions may be possible from as early as the fourth quarter of next year from either Launch Complex 1 (in Mahia) or Launch Complex 2 in Wallops, Virginia," a Rocket Lab spokeswoman confirmed to the Gisborne Herald yesterday.
In a statement on the company's website, Rocket Lab founder and chief executive Peter Beck said there was increasing international interest in lunar and beyond LEO exploration from government and private sectors.
"Small satellites will play a crucial role in science and exploration, as well as providing communications and navigation infrastructure to support returning humans to the Moon.
"They play a vital role as pathfinders to retire risk and lay down infrastructure for future missions.
"Just like LEO small spacecraft, many potential exploration instruments and full satellites are on shelves waiting for launch to deeper space.
"In the same way we opened access to LEO for smallsats, Rocket Lab is poised to become the dedicated ride to the Moon and beyond for small satellites."
'We have to make this a road of national significance'
"This is exciting news for Rocket Lab and especially for Wairoa and the launch complex out at Mahia," Wairoa Mayor Craig Little said.
However, it was now more important than ever that the East Coast Road to Mahia be designated a road of national significance.
Mr Little said with activity increasing at the launch site and big fuel tankers using the road, it was important to ensure it remained safe and open.
"I really think the government now needs to start waking up and back us on this road. All of a sudden, a little country road has become quite a main highway.
"We have to make this a road of national significance, there's really no question about it.
"I would hate to see Peter Beck move the investment somewhere else because the New Zealand Government could not help the Wairoa council with the road. We always seem to be behind the eight-ball in this country.
"Peter (Beck) has said he would invest more in Mahia, if he knew the security of the road was more viable.
"The problem is there's a couple of drop outs, and if they go, he's buggered, he can't get anything out there at all. Mahia is a pretty prime location but we just don't want to lose this industry from New Zealand and why would you not want to support Peter Beck, he's one of the most amazing innovators in New Zealand.
Quelle:The Gisborne Herald
+++
Rocket Lab to offer lunar missions, ground station services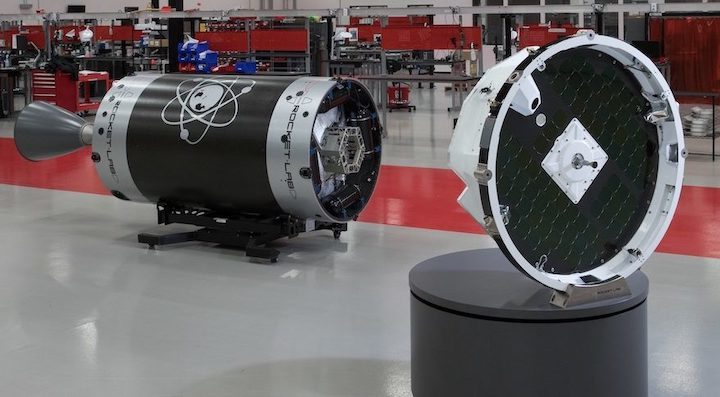 Updated 3:25 p.m. Eastern with revised payload mass for lunar missions.
WASHINGTON — Small launch vehicle company Rocket Lab will offer rides to the moon for small payloads and, through a partnership, ground station services for Earth orbit customers, the company announced this week.
Rocket Lab said Oct. 21 it was adding lunar payload services to Photon, a satellite bus it unveiled in April. Photon will be able to carry payloads to lunar orbit or the nearby L-1 and L-2 Lagrange points for an undisclosed price.
In an interview during the 70th International Astronautical Congress here, Peter Beck, chief executive of Rocket Lab, said Photon will be able to carry 30 kilograms of payload to the moon, such as scientific instruments. Photon will handle all the other services needed for the mission, including power, propulsion and communications.
Beck said Rocket Lab decided to pursue lunar missions based on both customer inquiries and internal interest. "We've been pleasantly surprised with the kinds of things we can do with it," he said of Photon. "This is kind of the next evolution. There's a lot of opportunity here."
Rocket Lab doesn't have any customers for lunar missions yet, but Beck said there's been interest from both governments and companies, who could use those missions are precursors for larger missions to the moon. "We're very passionate about space exploration, and we feel like we can play a role to get infrastructure there first to aid with these programs."
The lunar Photon missions are enabled by a new bipropellant propulsion system the company developed for the Curie kick stage, which serves as the basis for the Photon bus. Rocket Lab demonstrated that enhanced propulsion system on the company's latest launch Oct. 16, which placed a single Astro Digital cubesat into an orbit more than twice as high as previous Electron launches.
The first Photon mission to Earth orbit is scheduled for 2020. Beck said the company has customers for the system, including both government and commercial, but has yet to disclose specific names
Under a separate agreement announced Oct. 22, Rocket Lab will provide customers for both Electron launches and Photon spacecraft access to the KSAT network of ground stations as an additional service, so that customers don't have to make separate arrangements.
Beck said the KSAT partnership will allow the company to offer a complete set of services for customers. "There are three pillars in space: launch, satellites and ground. Our objective is to provide all of those things," he said. "The goal here is to make it easy for customers."
"The partnership is really natural for both companies," said Katherine Monson, head of KSAT USA. "Collectively, we can integrate our two platforms so that everyone can focus on building good business cases for space-based data platforms, and we'll figure out the behind-the-scenes work."
Rocket Lab's next Electron launch, the tenth for the vehicle overall, is scheduled for next November. The company also plans two launches weeks apart at the end of the year as a demonstration of the company's ability to support high flight rates.
That November launch will be the first of a "block upgrade" of the vehicle, including improvements intended to support reusability of the first stage. "On Flight 10 we won't be trying to recover it with parachutes, but we will push it deep into the atmosphere with a control system," he said.
If that test is successful, he said the company could soon add parachutes to the stage and attempt a recovery. "I'm expecting to learn a lot, though," he said.
Quelle: SN
2305 Views