4.02.2019
Researchers have also offered a solution for making the production of solar panels cheaper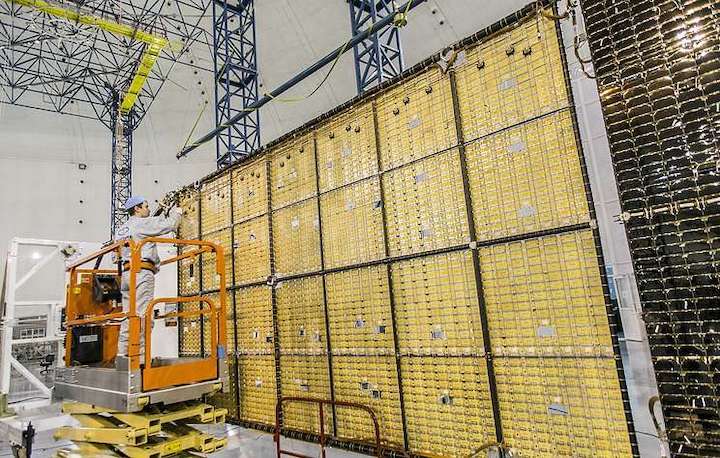 Specialists of the Reshetnev Information Satellite Systems Company have developed a new solar panel with its wing capable of both opening up and folding in orbit, the space firm said in an article published in its corporate newspaper on Monday.
"By creating it [the solar panel folding wing], the Reshetnev specialists responded to the trend emerging in cosmonautics. The maneuverability of satellites, for example, tugs, which deliver space vehicles from support to geostationary or burial orbits, can be increased through the folding of solar panels - this solution is offered by the Reshetnev specialists. No analogues were found in world practice and, therefore, the mechanism of the solar panel wing folding in orbit is our enterprise's patented know-how, the article says.
As the basis, the Reshetnev specialists used the solar panel's wing consisting of three sections, each with the dimension of three square meters. In the developers' opinion, the item's size does not matter: the wing with the folding function can be made for any space vehicle.
"The enterprise has already successfully tested the mechanism of the wing's unfolding and folding. Now the satellite developers are waiting impatiently for the flight experiment," the article says.
The Reshetnev specialists have also offered a solution for making the production of solar panels cheaper, the article says.
"The solar panels are supplied with the luminous flux concentrator based on the Fresnel lens, which makes it possible to cut considerably the area of photo elements and save funds: the concentrators allow mounting less expensive photo convertors on the wing, the article says.
Quelle: TASS
3233 Views