23.07.2018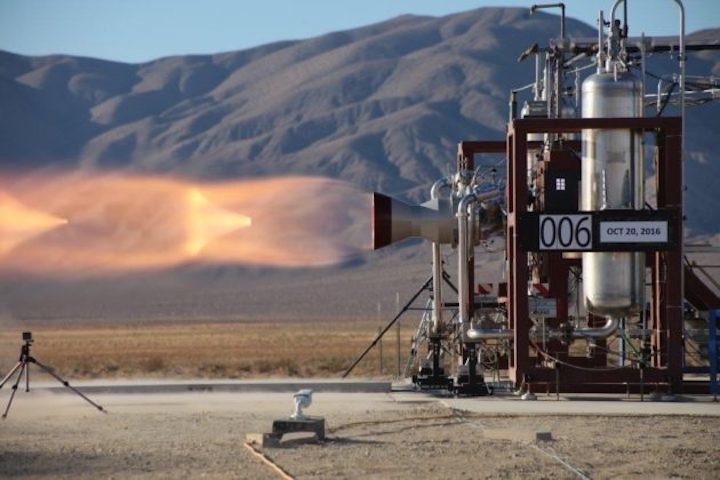 Boeing confirms that it experienced an anomaly last month during tests of the engines that would be used on its CST-100 Starliner space taxi in the event of a launch emergency.
The anomaly resulted in an unwanted leak of propellant, and although no hardware was destroyed, the issue is likely to contribute to further delays for NASA's plan to fly astronauts to and from the International Space Station on the Starliner.
An updated flight schedule for the first flights of the Starliner as well as SpaceX's Crew Dragon is due to be released within the next week or two. The most recently issued schedule, which is now out of date, called for uncrewed and crewed demonstration flights to take place by the end of 2018.
Word of last month's anomaly was first reported by Ars Technica. In a follow-up statement, Boeing confirmed that the anomaly came at the end of a hot-fire test of the launch abort engines at the White Sands Test Facility in New Mexico. The firing was conducted in preparation for a full test of the launch abort system, a crucial milestone in the Starliner development effort.
"The engines successfully ignited and ran for the full duration," Boeing said. "During engine shutdown an anomaly occurred that resulted in a propellant leak."
The engines, built for Boeing by Aerojet Rocketdyne, are designed to push the Starliner away from its United Launch Alliance Atlas 5 rocket if an emergency cropped up on the launch pad or during ascent. Each of the two launch abort engines can deliver 40,000 pounds of thrust.
Boeing's development plan calls for conducting a full launch abort test, then an uncrewed demonstration flight to the space station, and then a crewed flight.
In its statement, Boeing voiced confidence that it had found the cause of the anomaly and was "moving forward with corrective action." An operational fix could resolve the issue and minimize the impact on the schedule ahead.
Boeing said such anomalies were a natural part of any test program.
"These are the reasons that we do these tests," Boeing spokesman Josh Barrett told GeekWire.
While Boeing works through its Starliner issues, SpaceX is ramping up for further tests of its Crew Dragon, an upgraded version of the Dragon spacecraft that's already being used for uncrewed cargo resupply missions to the International Space Station.
Earlier this month, the Crew Dragon that's destined to fly on SpaceX's uncrewed demonstration mission arrived in Florida for a final round of pre-launch preparations.
The demonstration mission, known as SpaceX DM-1, will be followed by an in-flight abort test, and eventually with a crewed demonstration flight to the space station.
Early next month, Vice President Mike Pence is expected to visit Florida to announce the revised flight schedule and crew assignments for the Boeing and SpaceX demonstration flights.
Here's Boeing's full statement on last month's anomaly:
"In June, Boeing conducted a hot-fire test of the Launch Abort engines on an integrated service module at the White Sands Test Facility in New Mexico. The engines successfully ignited and ran for the full duration. During engine shutdown an anomaly occurred that resulted in a propellant leak. We have been conducting a thorough investigation with assistance from our NASA and industry partners. We are confident we found the cause and are moving forward with corrective action. Flight safety and risk mitigation is why we conduct such rigorous testing and anomalies are a natural part of any test program. We do not have any schedule updates at this time."

Quelle: GeekWire
2434 Views