11.04.2018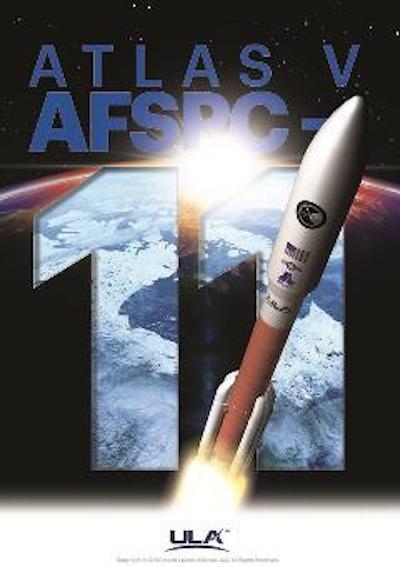 Rocket: Atlas V 551

Mission: AFSPC-11

Launch Date: Saturday, April 14, 2018

Launch Broadcast: Look for how you can watch live

Launch Location: Space Launch Complex-41, Cape Canaveral Air Force Station
Mission Description: Air Force Space Command (AFSPC)-11 is a multi-manifested mission. The forward spacecraft is referred to as CBAS (Continuous Broadcast Augmenting SATCOM) and the aft spacecraft is EAGLE (ESPA Augmented GEO Laboratory Experiment).
Launch Notes: AFSPC-11 will mark the 77th launch of the Atlas V rocket since its inaugural launch in 2002 and the eighth in the 551 configuration, which produces more than 2.5 million pounds of thrust off the launch pad. This mission will be ULA's 127th since the company was founded in December 2006.
Quelle: ULA
---
Update: 12.04.2018
.
AFPSC-11 Mission Set to Launch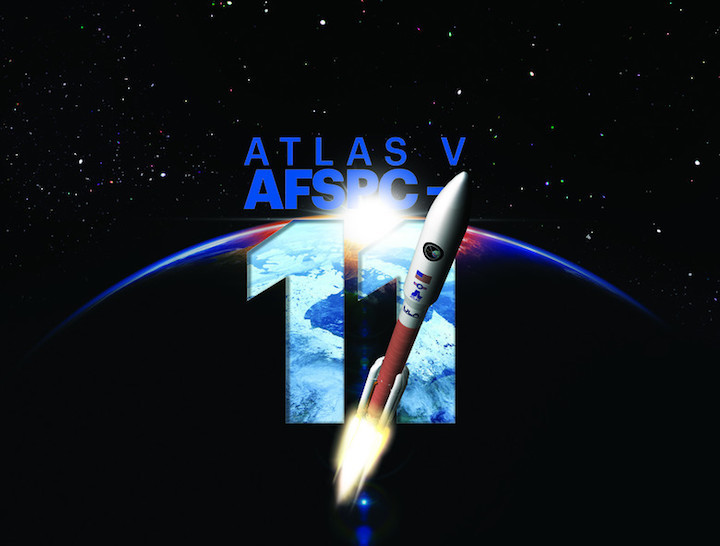 CAPE CANAVERAL AIR FORCE STATION, Fla. --
The AFSPC-11 mission is set to launch aboard a United Launch Alliance Atlas V rocket from Cape Canaveral Air Force Station, Florida, April 14.
A live feed will begin 20 minutes prior to the launch at 6:53 p.m. EDT and concluding approximately 45 minutes following launch. The launch broadcast can be viewed at http://www.ulalaunch.com/site/pages/multimedia_webcast.shtml.
The AFSPC-11 mission team is led by the Air Force's Space and Missile Systems Center's Launch Systems Enterprise Directorate, located at Los Angeles Air Force Base, California.
The Air Force Space Command's Space and Missile Systems Center, located at the Los Angeles Air Force Base, Calif., is the U.S. Air Force's center of excellence for acquiring and developing military space systems. Its portfolio includes the Global Positioning System, military satellite communications, defense meteorological satellites, space launch and range systems, satellite control networks, space based infrared systems, and space situational awareness capabilities.
Quelle: USAF
---
Update: 13.04.2018
.
Air Force mission set for launch Saturday night
Atlas V window opens at 6 p.m.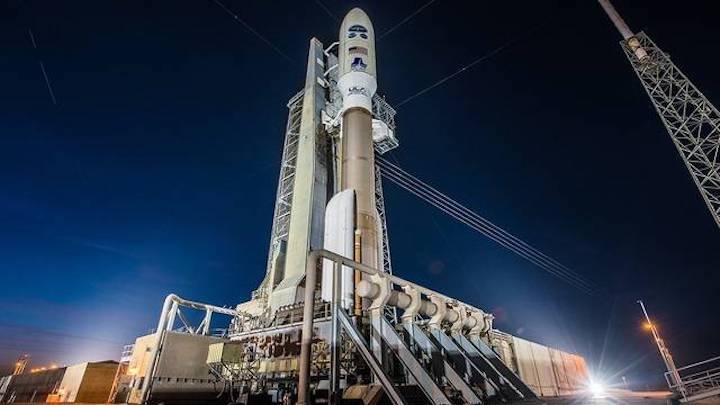 CAPE CANAVERAL, Fla. - A United Launch Alliance Atlas V rocket carrying a payload for the U.S. Air Force is set to launch Saturday evening from Cape Canaveral.
Atlas V will launch the Air Force Space Command's AFSPC-11 mission into space. The four-hour window opens at 6 p.m. Saturday.
Air Force Weather officials are predicting an 80 percent chance of good launch conditions at the Cape Canaveral Space Launch Complex 41. If the launch delays to Sunday, conditions worsen to 30 percent. Lightning, clouds and ground winds will be a problem Sunday, the forecast shows.
The Air Force mission was previously scheduled to launch in December and officials delayed liftoff until April.
The Atlas V will launch down range from a SpaceX Falcon 9 scheduled to lift off Monday carrying NASA's planet-hunting spacecraft TESS.
In May, ULA will launch NASA's next robotic mission to Mars from California. Mars Insight is scheduled to blast off for the Red Planet on May 5 between 7:05 a.m. and 9:05 a.m. ET.
Quelle: NEWS6
---
Update: 14.04.2018 / 7.40 MESZ
.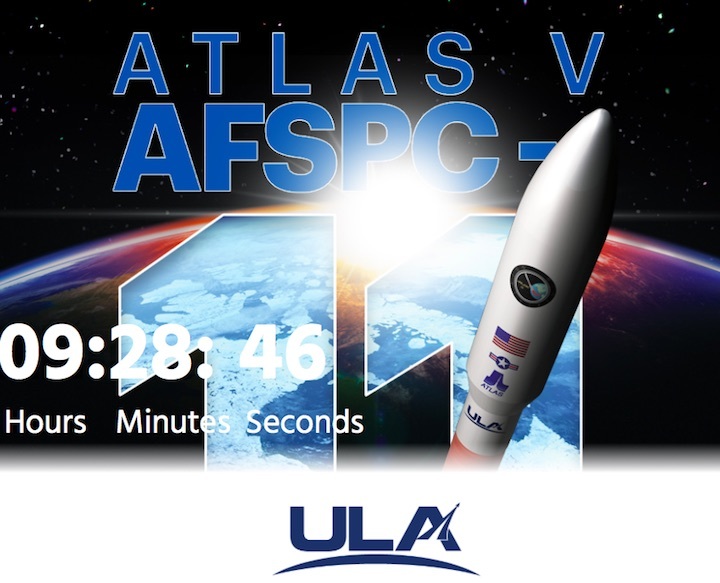 Quelle: ULA
+++
19.25 MESZ
Strongest Atlas V to give Air Force rare direct ride to high orbit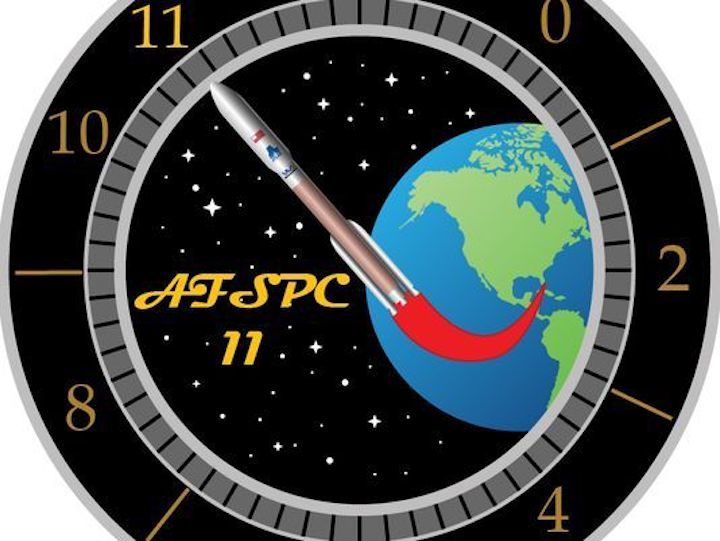 Logo for Air Force Space Command's AFSPC-11 mission, which is targeting a 7:13 p.m. Saturday, April 14, launch from Cape Canaveral on a United Launch Alliance Atlas V rocket.(Photo: U.S. Air Force)
-
Nicknamed the "bruiser," United Launch Alliance's most powerful Atlas V on Saturday evening will attempt a long, complex mission showcasing both force and finesse.
At 7:13 p.m., about a half-hour before sunset, five solid rocket boosters strapped to the first stage will ignite to help the 197-foot rocket vault from Cape Canaveral Air Force Station with more than 2.5 million pounds of thrust.
That will start a nearly seven-hour mission that, after three burns by the upper stage engine, aims to drop an Air Force communications satellite and experimental payloads directly into orbits 22,300 miles above the equator.
It's a rare trick for a rocket to perform; satellites bound for similar orbits typically must use their own engines to reach their final destination after deploying from a rocket, a process that could take days or months.
"It's very special to do a directly inserted geosynchronous orbit, and very, very rare," said ULA CEO Tory Bruno. "There's a lot more unique technology involved. There are more things that have to go right. So the inherent risk is definitely higher than a less complex orbit."
The weather forecast is favorable for the first of what could be two launches in three days from the Space Coast, with a SpaceX Falcon 9 targeting a 6:32 p.m. Monday liftoff with a NASA science mission.
The Air Force predicts an 80 percent chance of conditions meeting launch rules during Saturday's nearly two-hour window.
Perched on top of the Atlas V rocket is a satellite whose identity the Air Force revealed just a week ago, called Continuous Broadcast Augmenting Satcom, or CBAS.
An adapter ring supporting the satellite also will be deployed as an experimental spacecraft called Eagle, carrying a group of technology demonstration missions run by the Air Force Research Laboratory.
The Air Force shared few details about the satellites, including how much they weigh, but the big rocket referred to as a "551" offers a hint.
"The spacecraft that would ask for an Atlas 551 is heavy," said Bruno.
The Atlas booster and the first burn by the Centaur upper stage's RL-10C engine will position the rocket in what is known as a "parking orbit" circling the planet roughly 1,200 miles up.
A second Centaur burn will boost the trajectory into an egg-shaped "transfer orbit" climbing as high as the final orbit needs to be.
That's when a typical launch of a commercial communications satellite bound for geosynchronous orbit — where spacecraft appear to hover over fixed places on the ground — usually ends, after as little as 35 minutes.
Then it's up to the satellites to use their own propulsion to circularize their orbits and steer themselves toward the equator, flattening the angle they started at from Cape Canaveral.
But during Saturday's mission, the Atlas V rocket will do all the work to perform a "direct insertion" of the spacecraft into their final orbits.
"You just go right to your destination orbit, the rocket carries you there," said Bruno. "But there's very few rockets in the world that have that capability."
To get there, the second Centaur burn will be followed by a roughly five-hour coast — a potentially treacherous phase in which certain propellants, like the kerosene fuel SpaceX Falcon rockets use, might freeze if not properly insulated or heated.
"If you want to still be alive on the other end of that coast five hours later, to do that final burn that is the thing that makes it a direct injection, now it gets tough," said Bruno. "If there's big chunks of Ice in the propellant tank, you're in trouble."
The Centaur avoids that problem by using super-cold or "cryogenic" liquid hydrogen and liquid oxygen, which continue to boil off even in the frigid temperatures of space.
Larger-than-usual batteries also keep electronics and valves running throughout the long-duration flight. Precise navigation is another key piece of technology needed for the rocket to end up in the right place more than 20,000 miles above Earth, Bruno said, as compared to a much shorter flight.
Being off by a few degrees on any engine burn "can translate to many, many miles off of the bull's eye," he said.
Bruno estimated that about a dozen of ULA's 126 missions to date have placed missions directly into such a high orbit.
"It takes more than a big rocket to pull off that kind of orbit," he said. "This orbit is more about the finesse."
Quelle: Florida Today
+++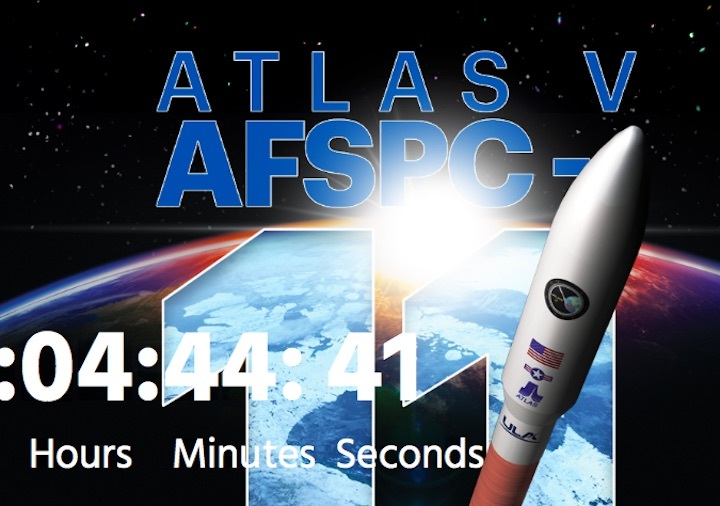 +++
Update: 15.04.2018
.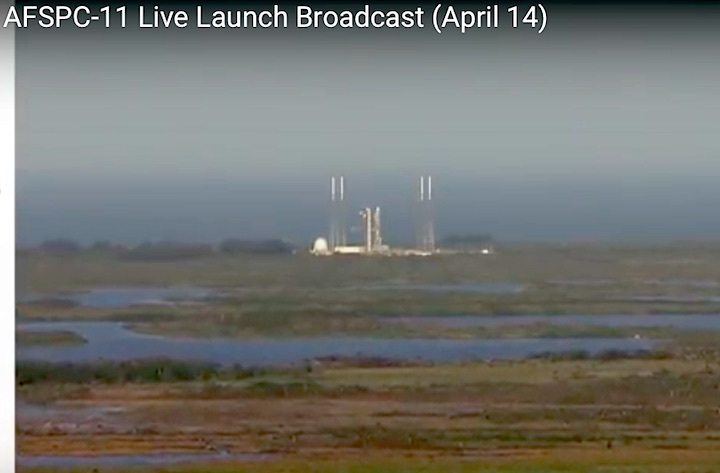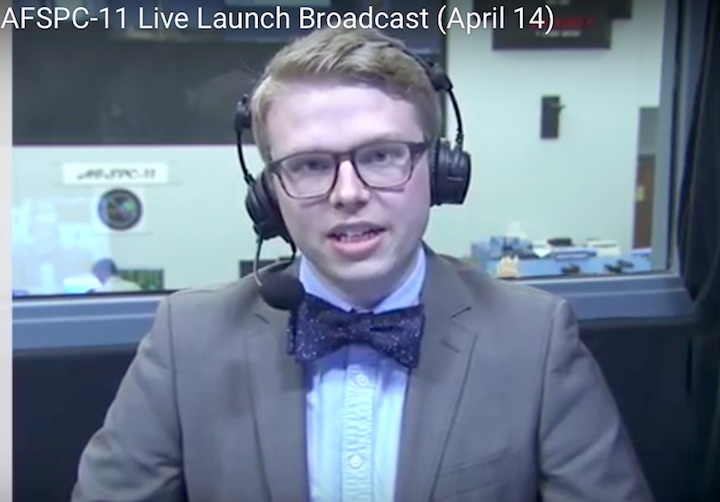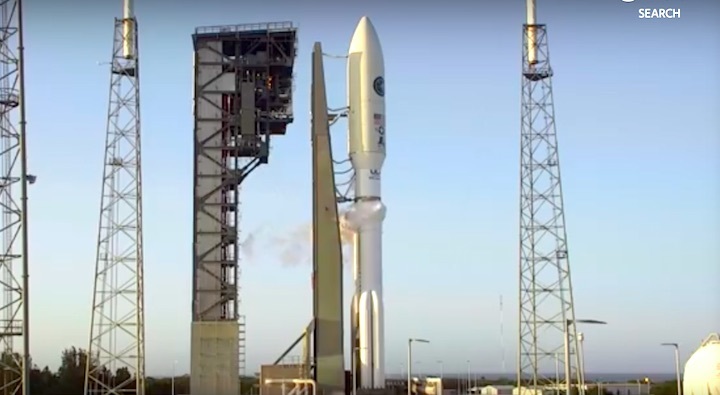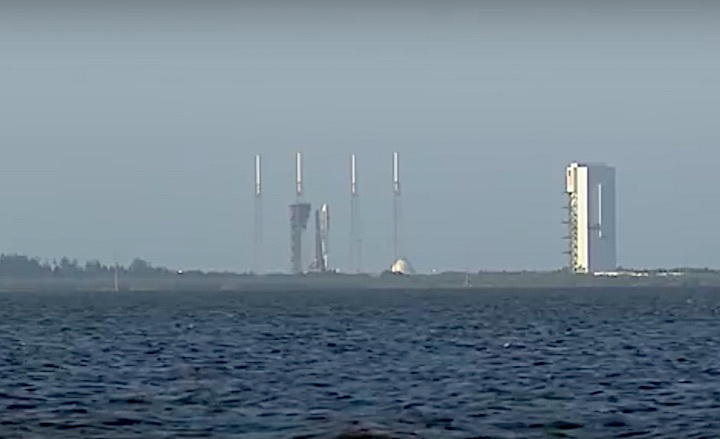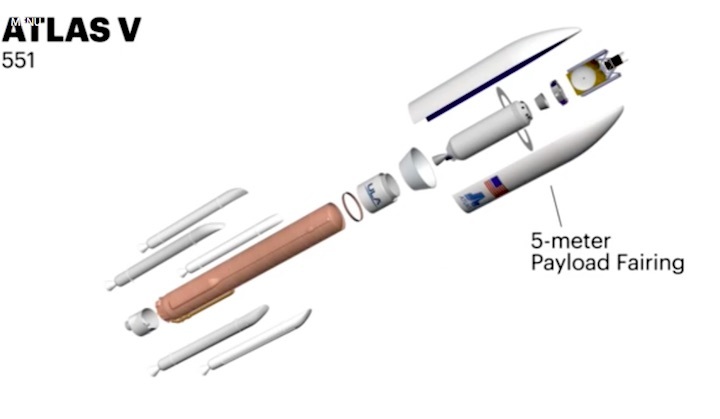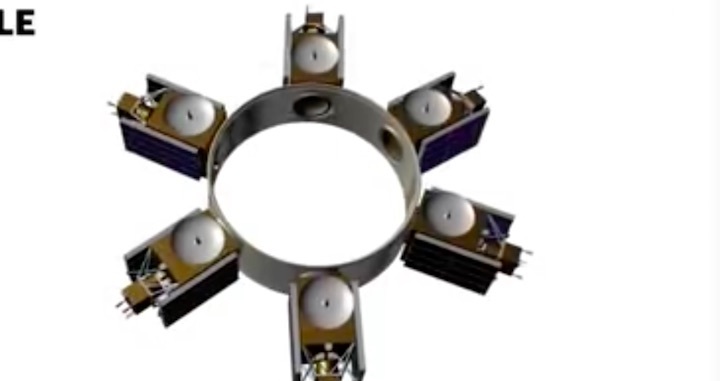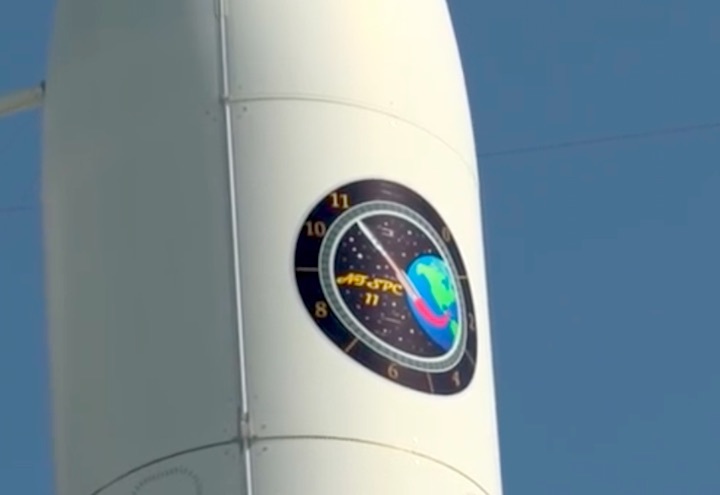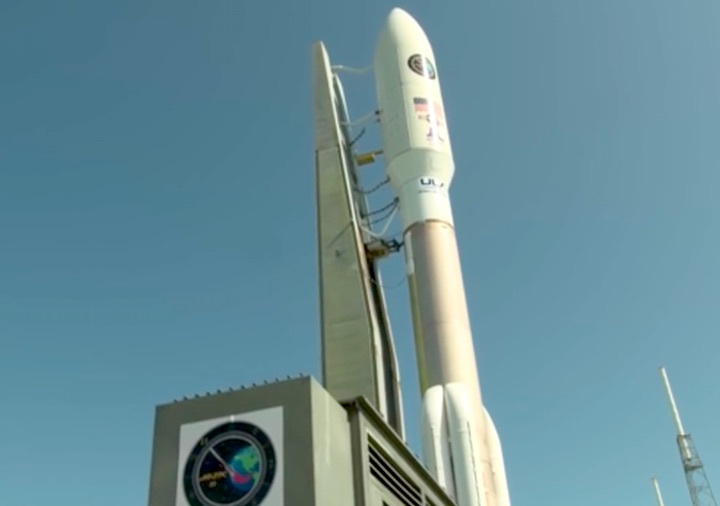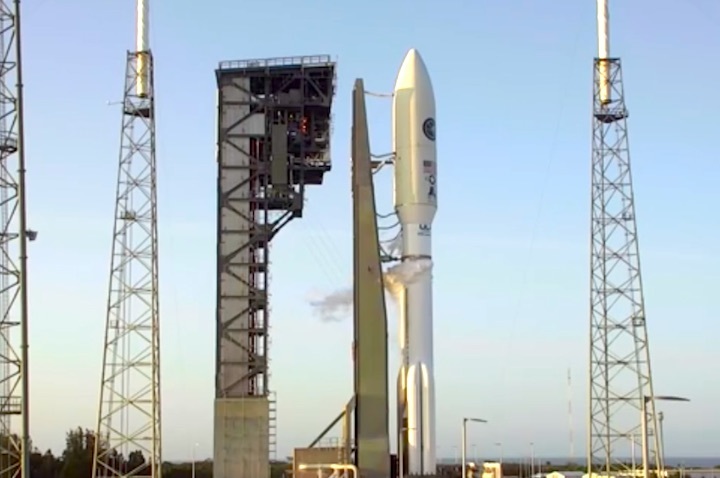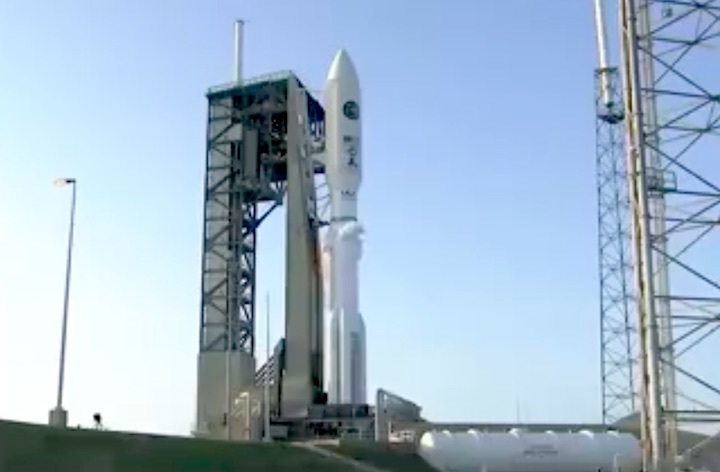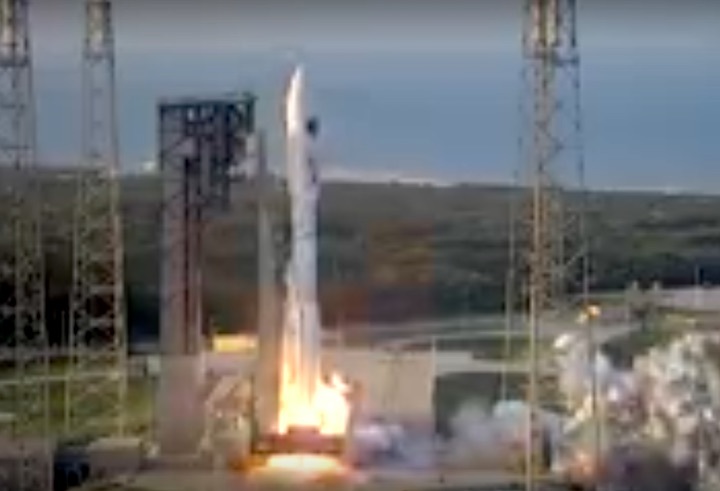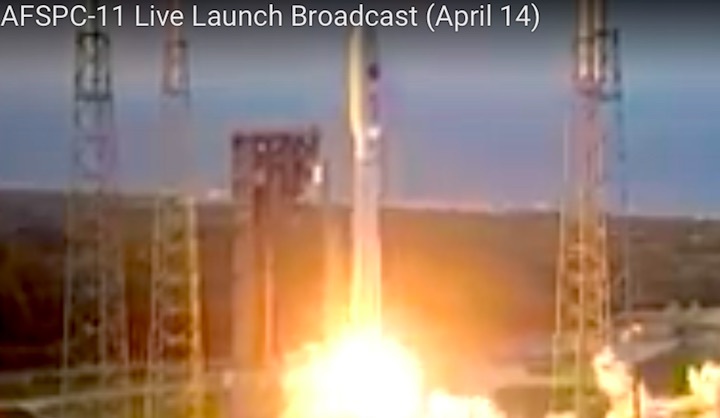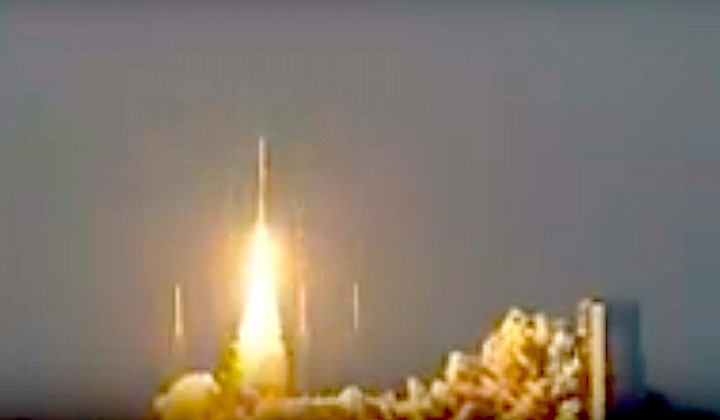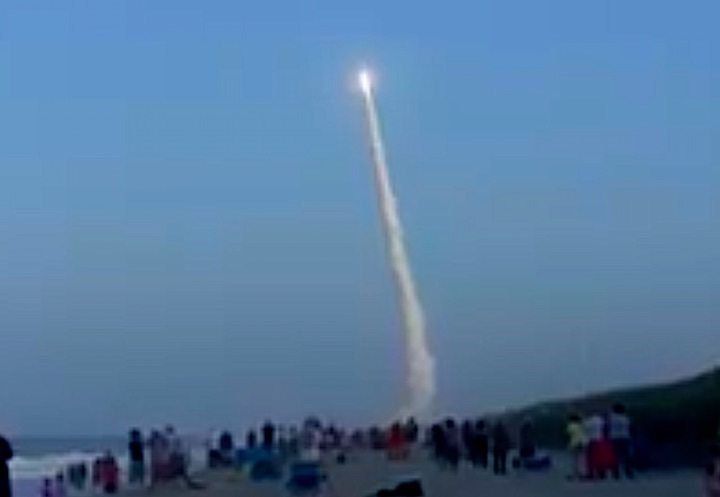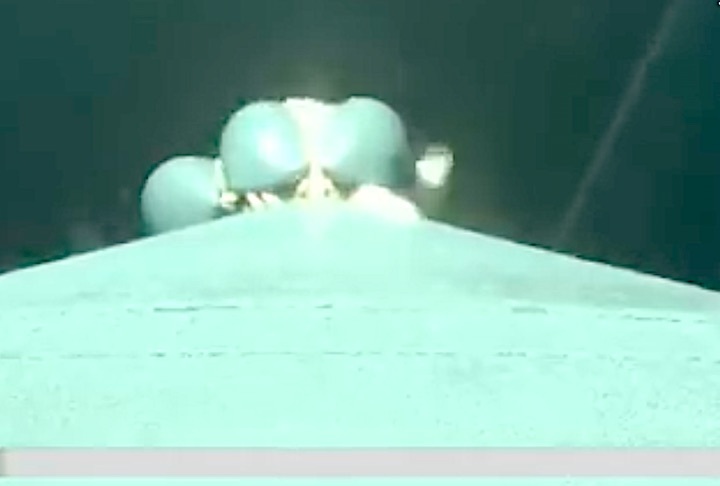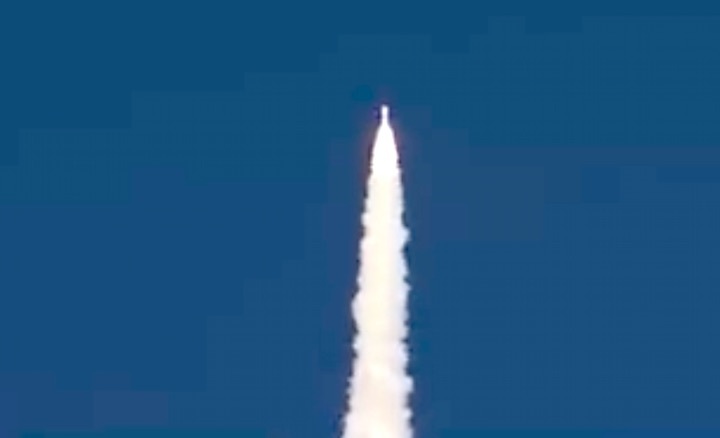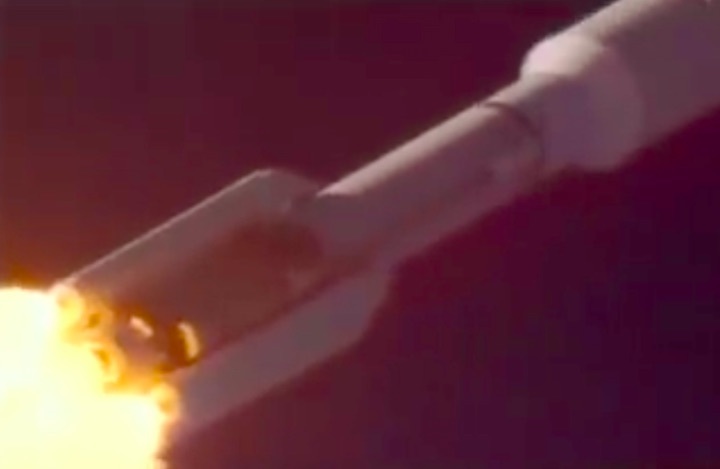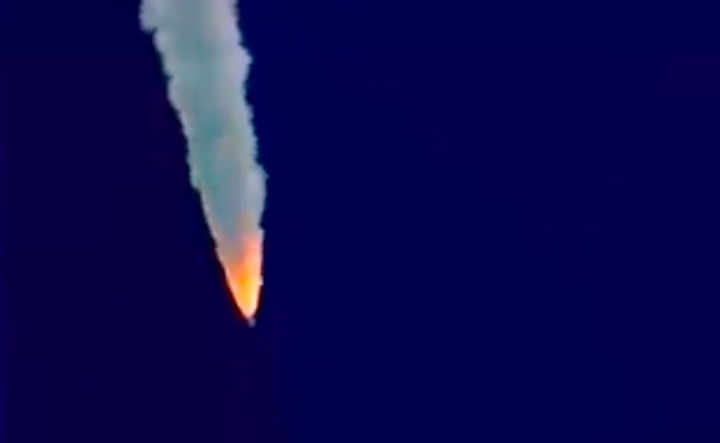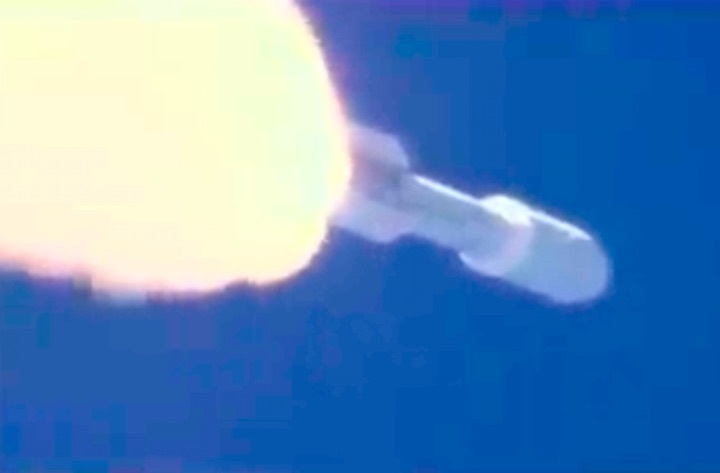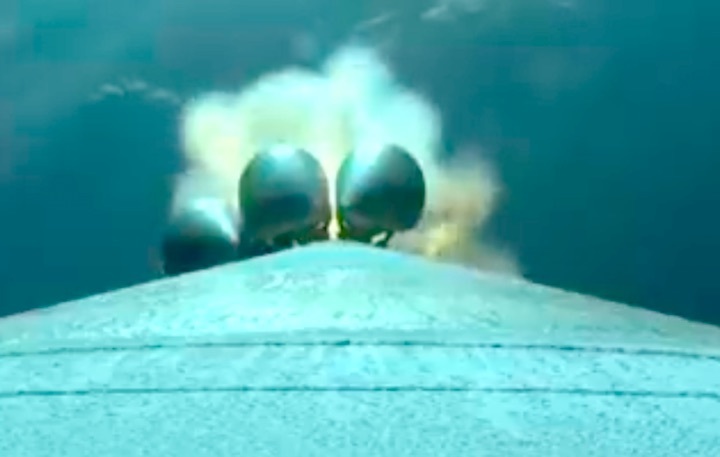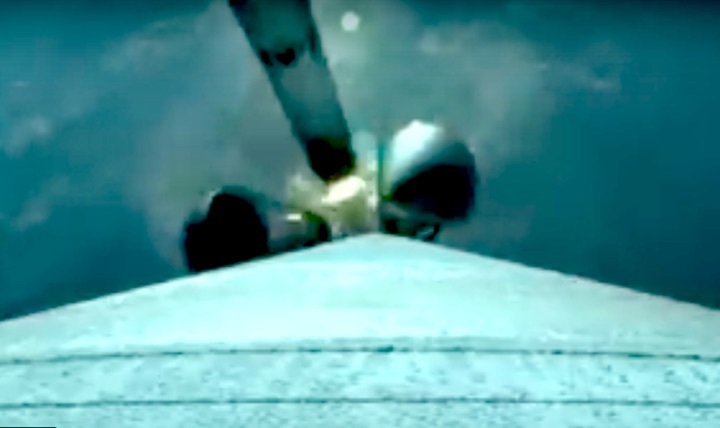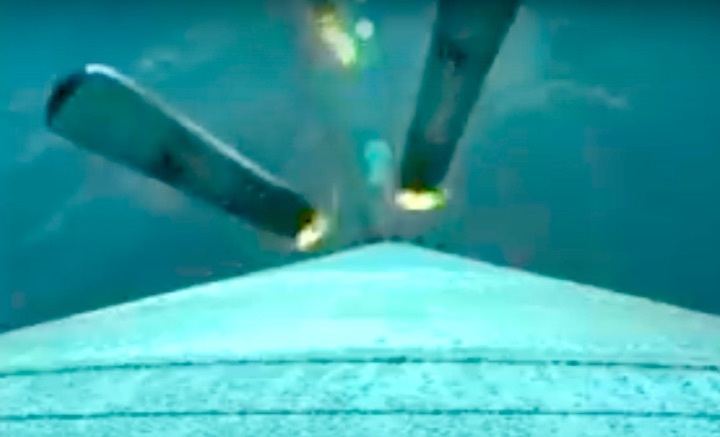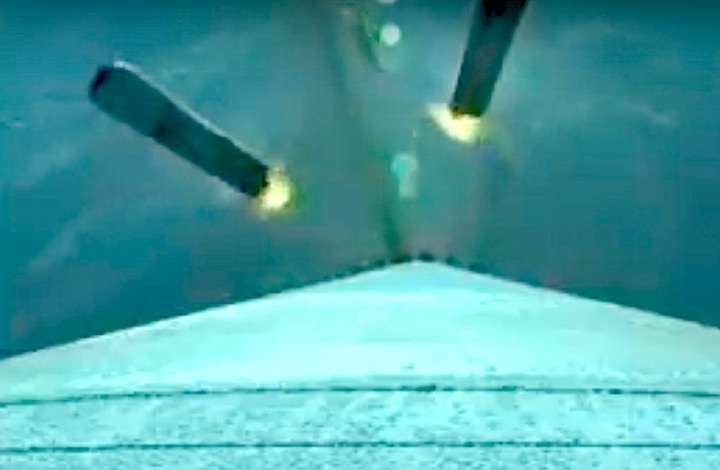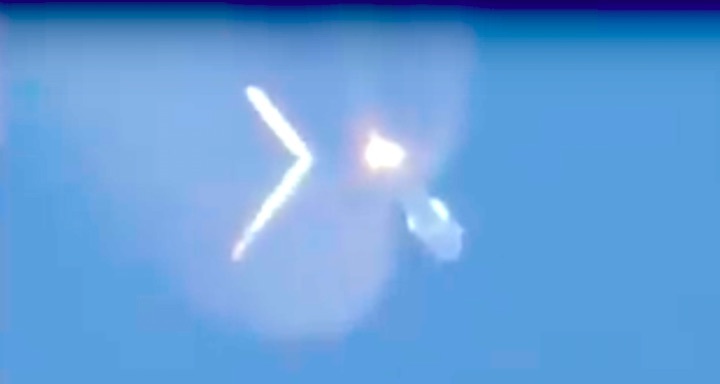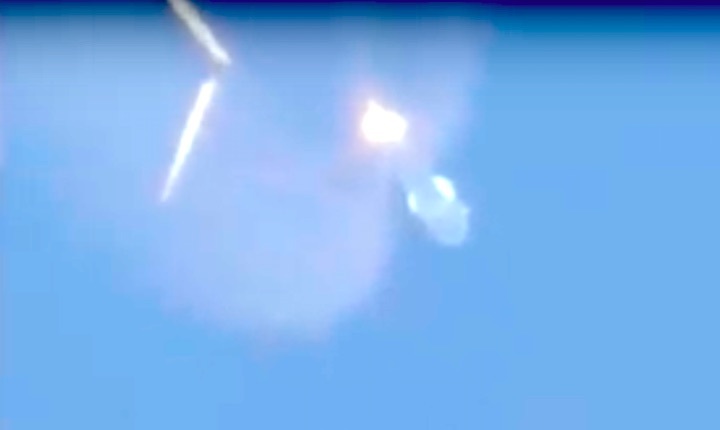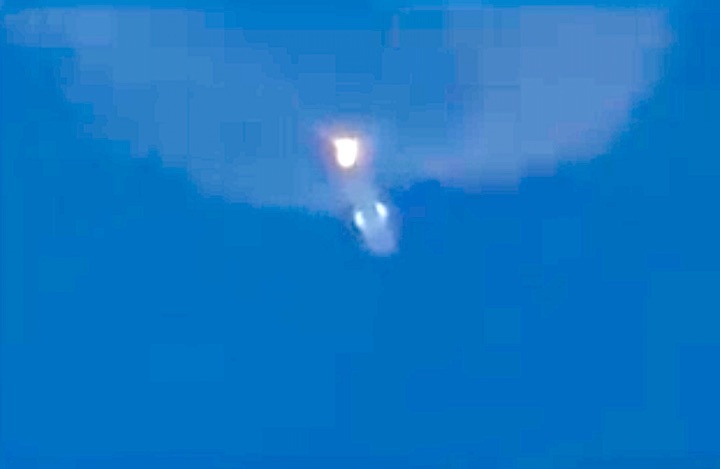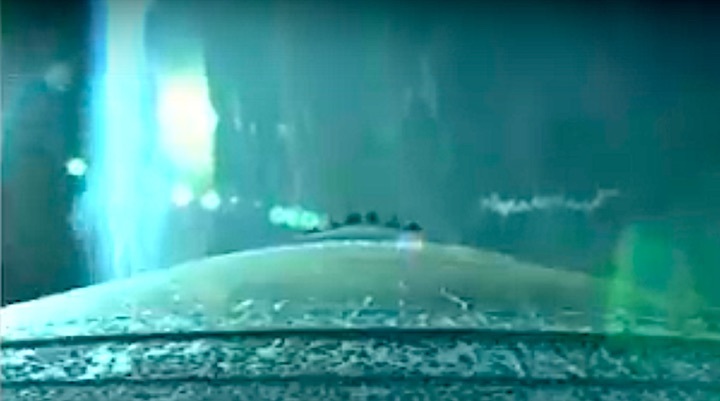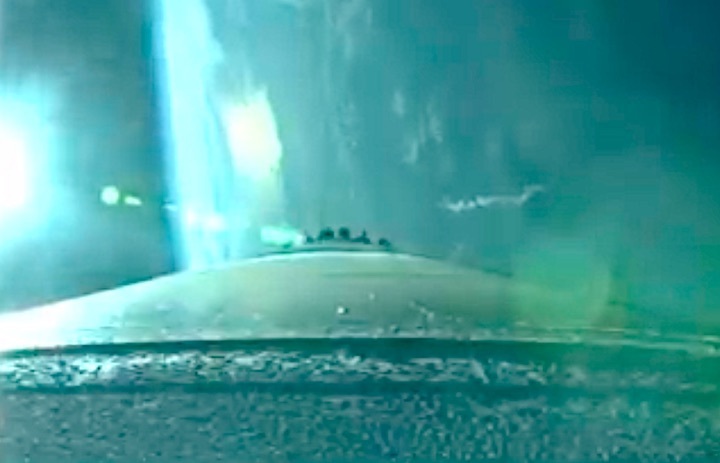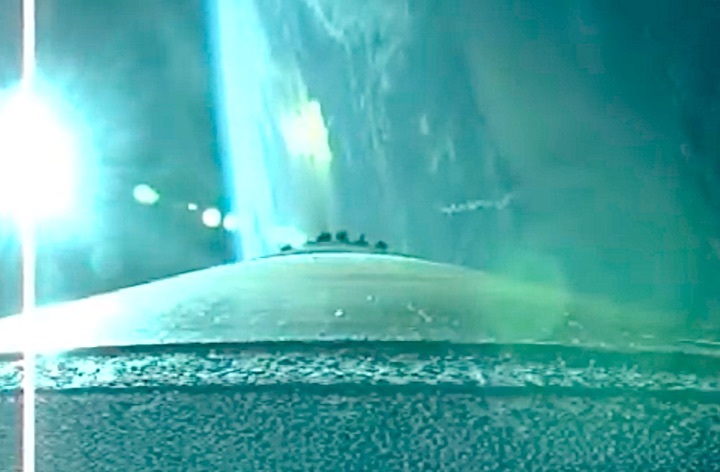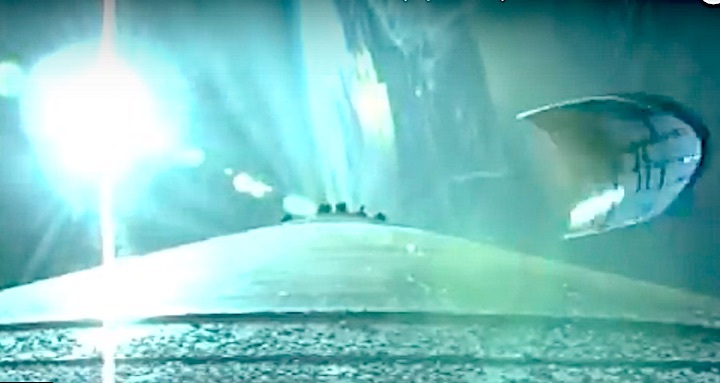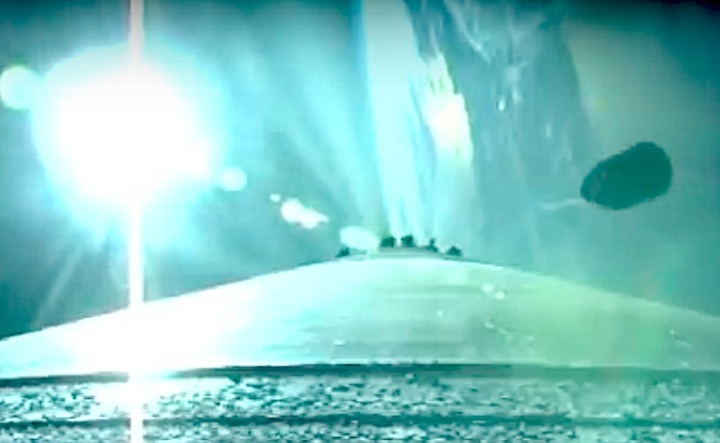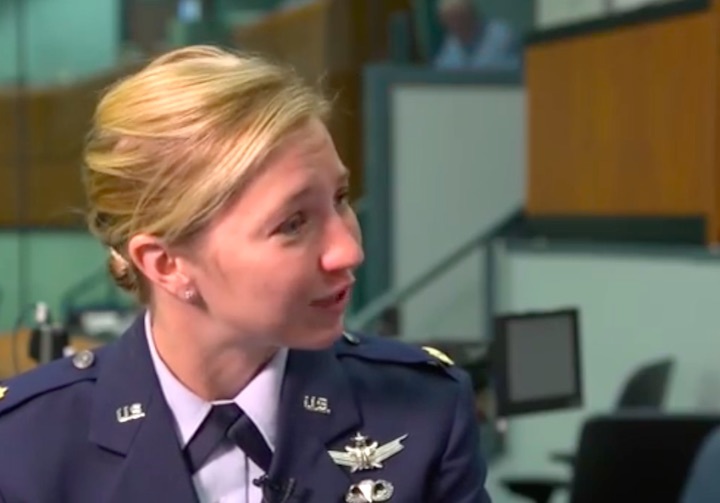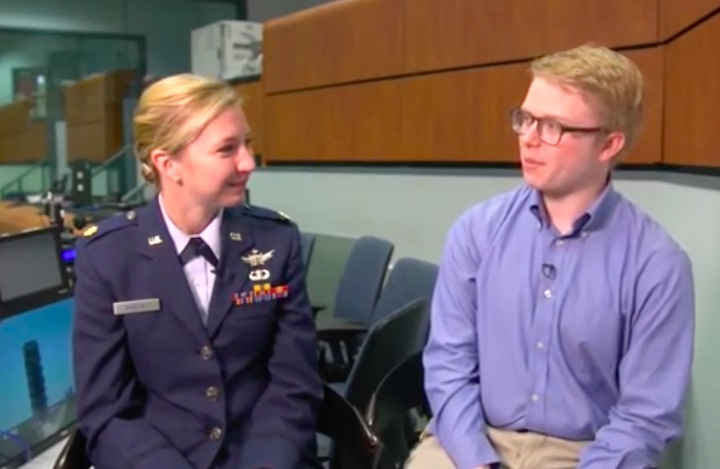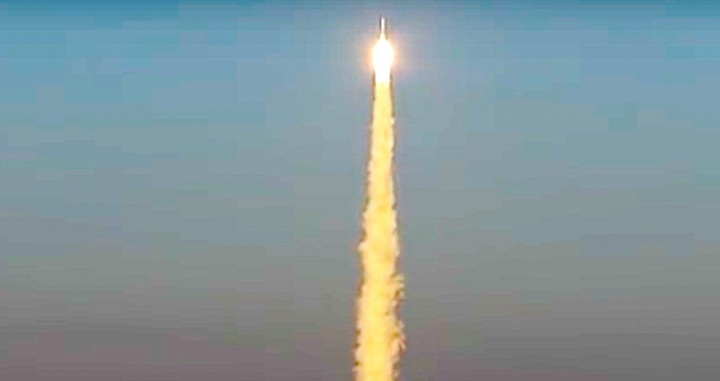 Quelle: ULA
3641 Views