2.10.2017
World View launches first stratospheric balloon from Spaceport Tucson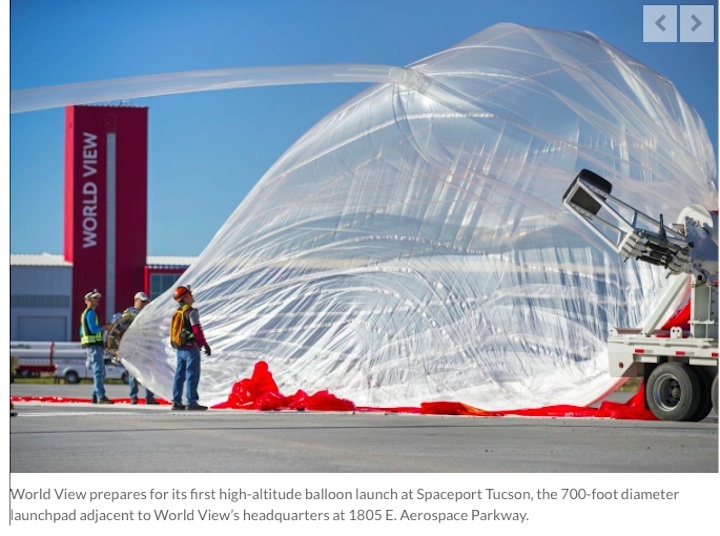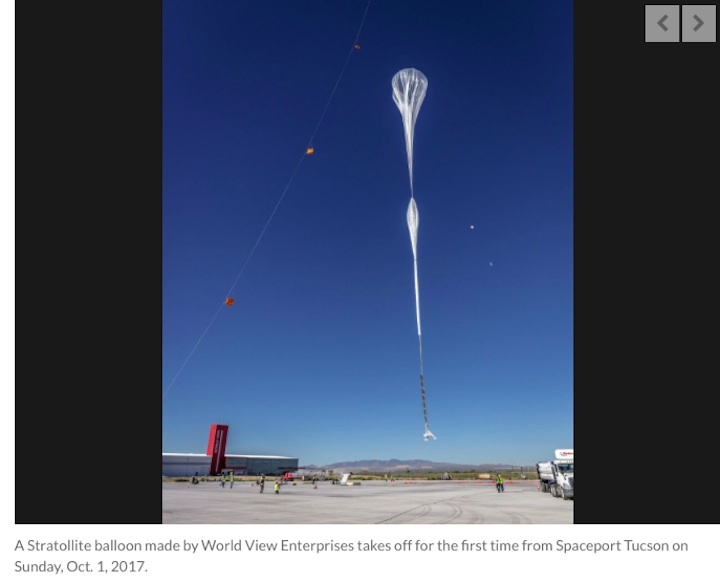 World View Enterprises completed the first launch of one of its stratospheric balloons Sunday morning from the Spaceport Tucson site south of Tucson International Airport.
The successful test flight from the launchpad adjacent to the company's balloon-making operation and headquarters marks the start of operations from the spaceport, said Jane Poynter, World View founder and CEO.
Spaceport Tucson Launch
https://www.youtube.com/watch?time_continue=5&v=V9hL_XgapEo
"This milestone launch signals the operational opening of the global hub for commerce and science in the stratosphere," Poynter said in a news release today.
"Spaceport Tucson, the first-ever, purpose-built stratospheric launch facility in the world, is now open for business."
The Federal Aviation Administration recently awarded a certificate of authorization to allow World View to launch Stratollite missions from Spaceport Tucson, the company said.
The spaceport features circular pad measuring 700 feet in diameter — about the area of six football fields.
World View is developing its steerable "Stratollite" balloon vehicles to offer missions to the Earth's stratosphere for commercial payloads, and eventually, individual travelers.
Prior test missions have been launched from rural areas including a launch of a chicken sandwich from a site near Page in June, for a promotion with KFC.
3046 Views