NASA is postponing the launch of one of its communications satellites after an antenna on the vehicle was somehow damaged during mission preparations over a week ago. That satellite is the TDRS-M, for Tracking and Data Relay Satellite, and it was scheduled to launch on August 3rd from Cape Canaveral, Florida, on top of an Atlas V rocket made by the United Launch Alliance. But now, NASA, ULA, and Boeing — the manufacturer of the satellite — are trying to figure out a new time to launch the probe in August, so the satellite's antenna can be replaced before then.
The TDRS-M satellite is meant to join a whole fleet of other TDRS satellites already in space that make up part of NASA's "Space Network." These probes are crucial for helping the agency communicate with its various spacecraft in lower Earth orbit, such as the Hubble Space Telescope and the International Space Station. NASA used to completely rely on ground-based radio stations to communicate with orbiting vehicles, but that didn't allow for 24/7 communication. The TDRS satellites help to provide near continuous communication instead: they sit in a super high orbit 22,000 miles up called geosynchronous orbit, and they help relay communications between spacecraft in lower orbits and the ground below.
Once TDRS-M is in orbit, it will be the 10th active TDRS satellite in the Space Network. But for now, it's unclear when that will happen. NASA did not say how the antenna on TDRS-M was damaged nor how long it will take to replace the instrument. Meanwhile, NASA says it's investigating a "possible electrostatic discharge event" that may have affected equipment needed to support the spacecraft from the ground. However, the agency did not elaborate on what that meant or when that situation would be resolved.
Quelle: The Verge
---
Update: 4.08.2017
.
Launch of Atlas V 401 with payload TDRS-M
Mission Live Updates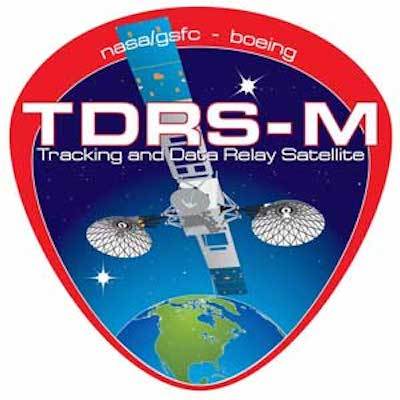 Aug 20 - Atlas V 401 : TDRS-M Launch site Cape Canaveral AFB, FL
Launch Date Aug 20
From Launch Pad LC-41
Launch Window : 7:56am-8:36am Eastern (11:56-12:36 GMT)
A United Launch Alliance Atlas V rocket will launch the latest spacecraft in NASA's Tracking Data Relay Satellite network.

TDRS-M marks the third member of the current third generation of TDRS satellites, the inaugural contracts for which were signed between NASA and Boeing in December 2007.

The Atlas V will fly in the 401 configuration with a single core booster, no solid rocket motors, a single Centaur upper stage and a 4 metre payload faring.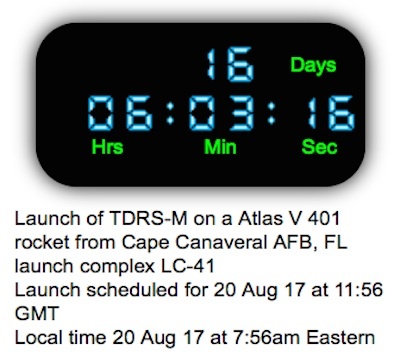 Quelle: AS
---
Update: 16.08.2017
.
Weather OK for Friday Atlas V rocket launch of NASA communications satellite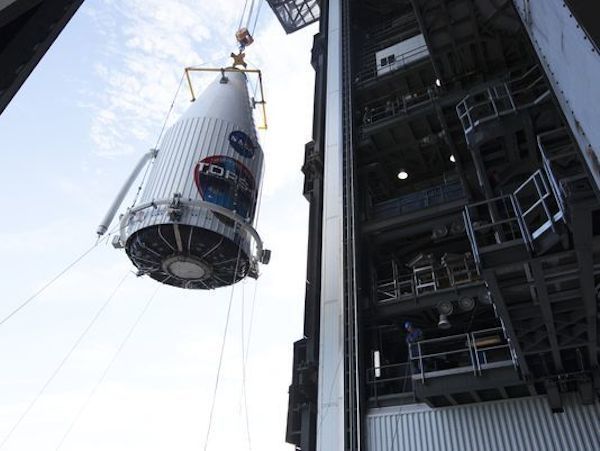 (Photo: NASA/Kim Shiflett)
Weather conditions are mostly favorable for Friday's planned launch of NASA's newest communications satellite on a United Launch Alliance Atlas V rocket.
Forecasters with the Air Force's 45th Weather Squadron on Tuesday said conditions were 70 percent "go" for the 8:03 a.m. launch from Cape Canaveral Air Force Station. Thick and cumulus clouds were listed as the primary concerns for the 40-minute window at Launch Complex 41. Similar weather conditions are expected if the mission carrying the latest Tracking and Data Relay Satellite, labeled TDRS-M, is delayed to Saturday.
The 191-foot-tall Atlas V rocket is expected to roll out to the pad from the Vertical Integration Facility at 9 a.m. Wednesday, a ULA official said.
The Boeing-built TDRS-M will help facilitate communications between the ground and other NASA spacecraft, such as the Hubble Space Telescope and International Space Station, and is expected to operate through the mid 2020s.
[SES will launch next satellite on previously flown SpaceX Falcon 9 rocket]
[Sen. Nelson: Space Coast 'coming alive,' could see two rocket launches a day]
Originally slated to launch in early August, the mission was delayed after the $408 million spacecraft suffered antenna damage during a mid-July crane operation at Astrotech Space Operations in Titusville. A NASA official confirmed that the antenna had to be swapped before launching to its 22,300-mile orbit above Earth.
But the spacecraft isn't the only notable part of the TDRS-M mission – Friday's launch marks a return to flight of sorts for Atlas V, which hasn't seen a Space Coast launch since April when it vaulted an Orbital ATK Cygnus spacecraft to the International Space Station.
Atlas V, which will not feature any strap-on solid rocket motors, will take TDRS-M to a geosynchronous transfer orbit with the help of ULA's Centaur upper stage. It will mark the 37th mission for an Atlas V rocket in this configuration.
Mission managers are expected to provide an update on the launch Thursday morning.
Contact Emre Kelly at aekelly@floridatoday.com or 321-242-3715. Follow him on Twitter and Facebook at @EmreKelly.
Launch Friday
Rocket: United Launch Alliance Atlas V

Mission: Launch of NASA's TDRS-M communications satellite

Launch Time: 8:03 a.m.

Launch Window: 40 minutes

Launch Complex: 41 at Cape Canaveral Air Force Station

Join floridatoday.com starting at 7:00 a.m. Friday for countdown chat and updates, including streaming of ULA's webcast.
Quelle: Florida Today
---
Update: 18.08.2017
.
Atlas V rocket launch Friday: NASA satellite ready for rendezvous with siblings
A United Launch Alliance Atlas V rocket is set to launch NASA's newest Tracking and Data Relay Satellite, named TDRS-M. United Launch Alliance
NASA's latest communications satellite will fly past the watchful gaze of its in-orbit siblings thanks to a boost from a United Launch Alliance Atlas V rocket scheduled to lift off from the Space Coast on Friday.
The 8:03 a.m. attempt from Cape Canaveral Air Force Station will take the agency's newest Tracking and Data Relay Satellite, known as TDRS-M, to a 22,300-mile orbit to rendezvous with the rest of its constellation, which facilitates ground-to-space communications for a variety of spacecraft.
TDRS-K and TDRS-L, also launched on Atlas V rockets in 2013 and 2014, will observe and transmit telemetry as the youngest sibling lifts off on the 191-foot-tall rocket from Launch Complex 41 to favorable skies.
"We made a comment at the flight readiness review about what TDRS-M might think of that, knowing its two siblings were going to watch over seeing it come up," said Dave Littmann, TDRS-M project manager, during a news conference at Kennedy Space Center on Thursday. "That generated a little smile across the team."
[SpaceX launches NASA cargo to ISS, lands Falcon 9 at Cape]
[Schedule of upcoming Florida rocket launches]
The Air Force's 45th Weather Squadron expects 80 percent "go" conditions during the 40-minute launch window on Friday, citing thick clouds as the only concern. A delay to Saturday would see similar weather conditions.
The constellation of Boeing-built satellites, which currently includes six fully functional spacecraft and one spare, have had a mostly behind-the-scenes role over the years – communications to and from the International Space Station and spectacular images captured by the Hubble Space Telescope, for example, are all relayed through the TDRS network.
Friday's launch will take the last of the program's spacecraft to orbit, which likely won't need new relaying capability until around 2025, according to Badri Younes, NASA's deputy associate administrator for space communications and navigation.
"TDRS-M is going to be critical to our future operations and the future of our space network," Younes said during the news conference.
The $408 million satellite, however, hasn't been without challenges – it was damaged in mid-July when a crane made contact with it at Astrotech Space Operations in Titusville, pushing back the early August launch date.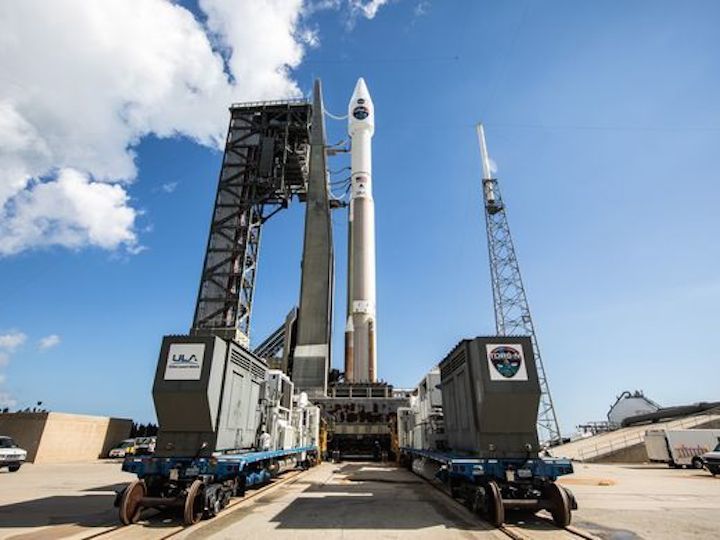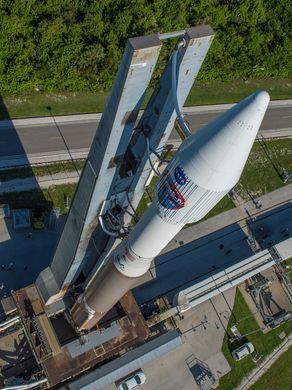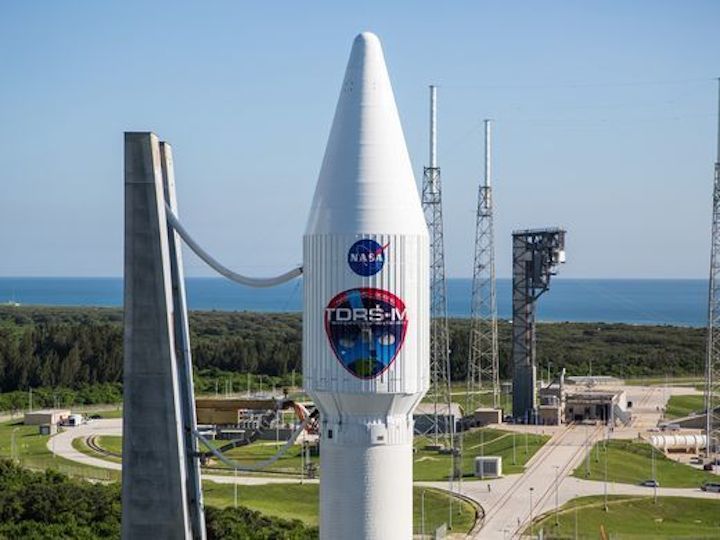 Florida Today
---
Update: Erfolgreicher Start von Atlas V mit TDRS-M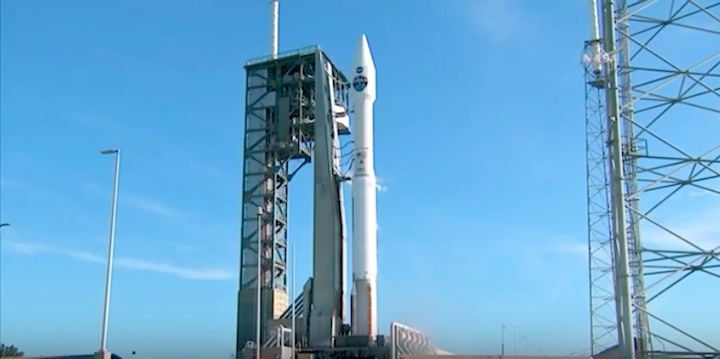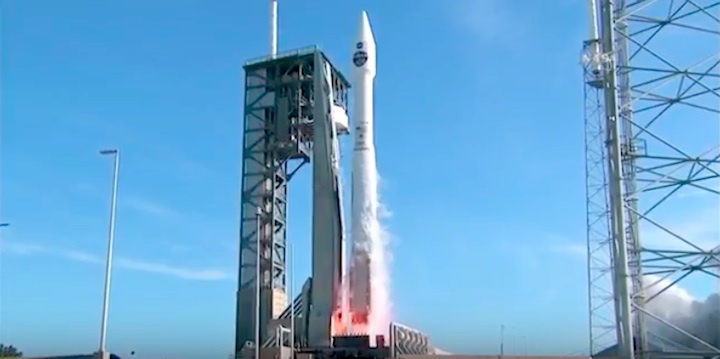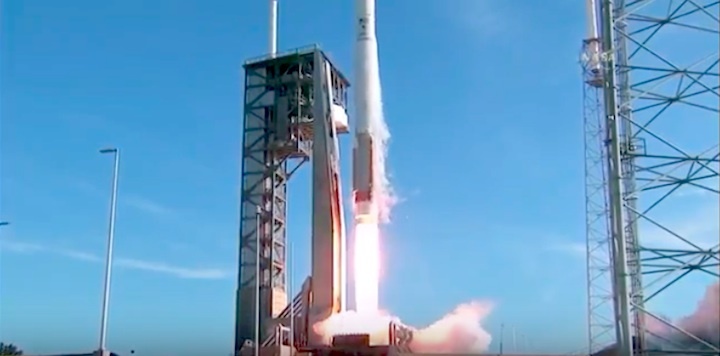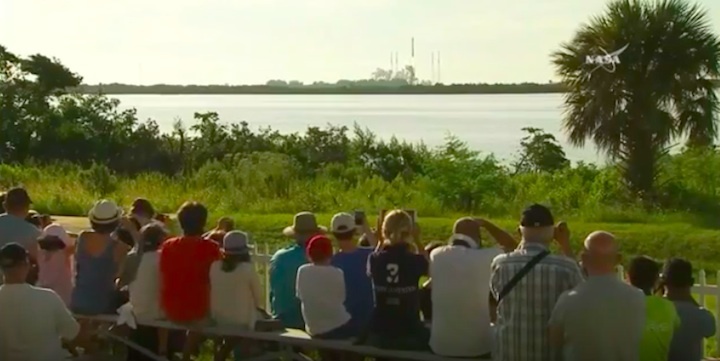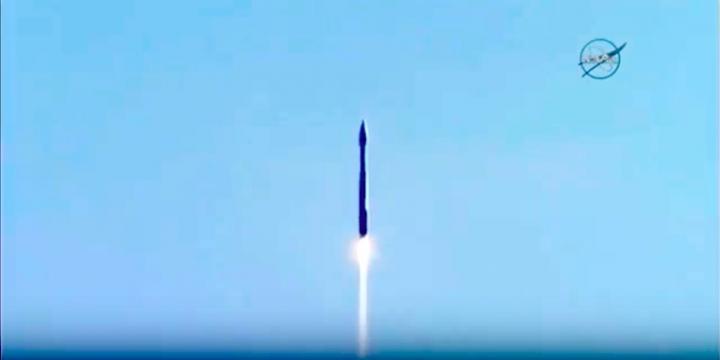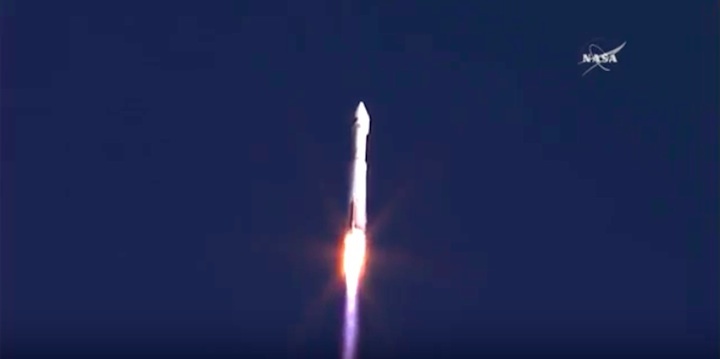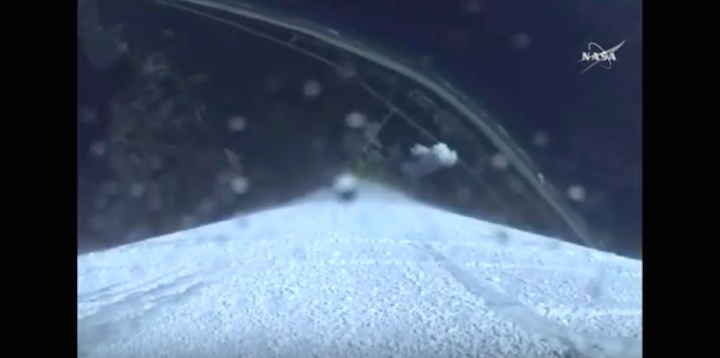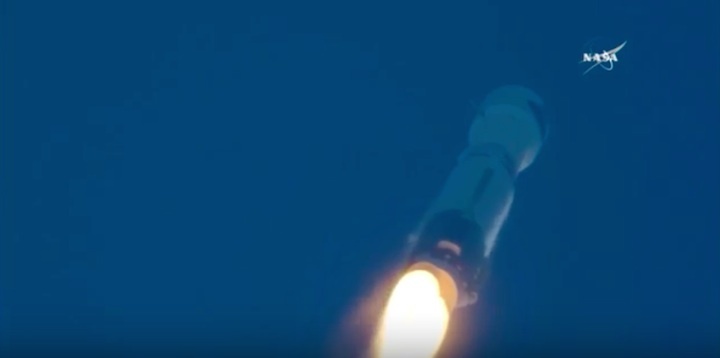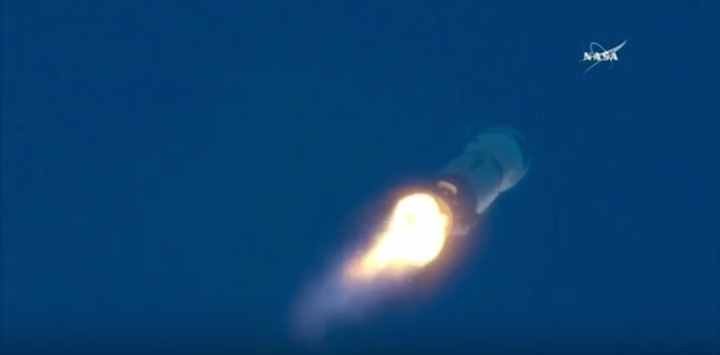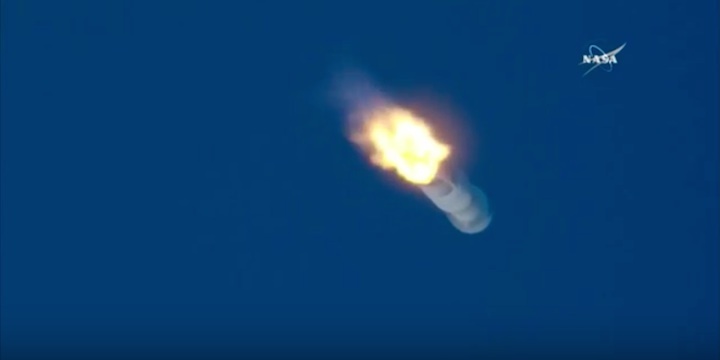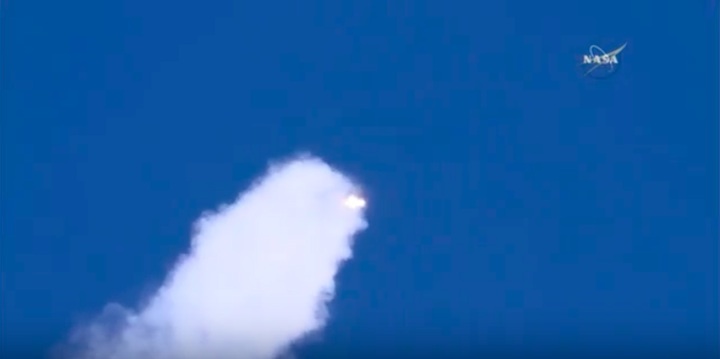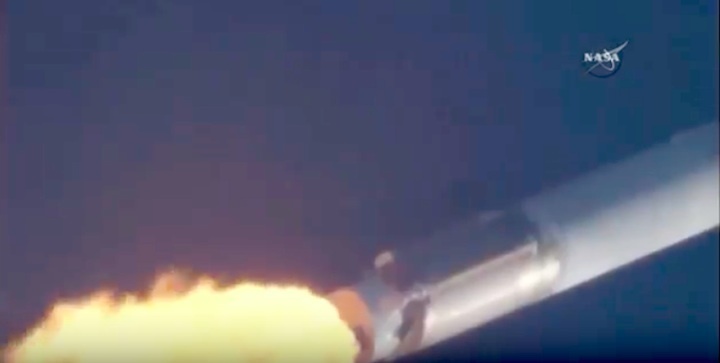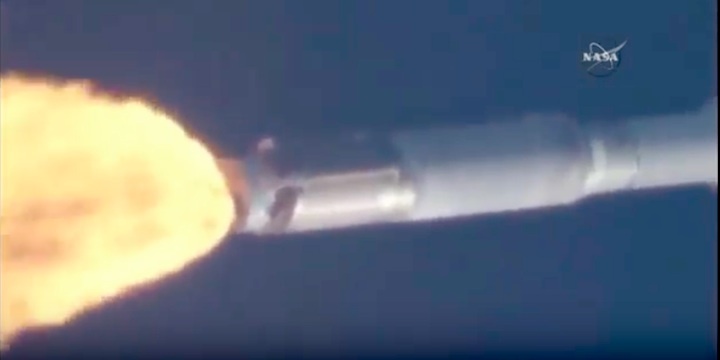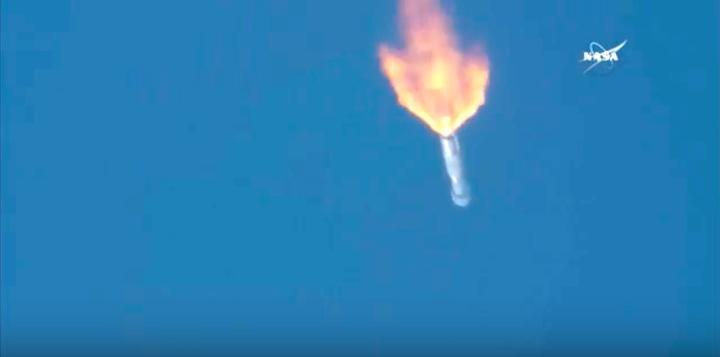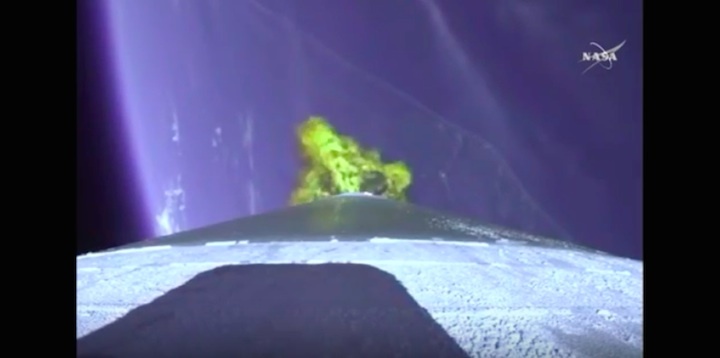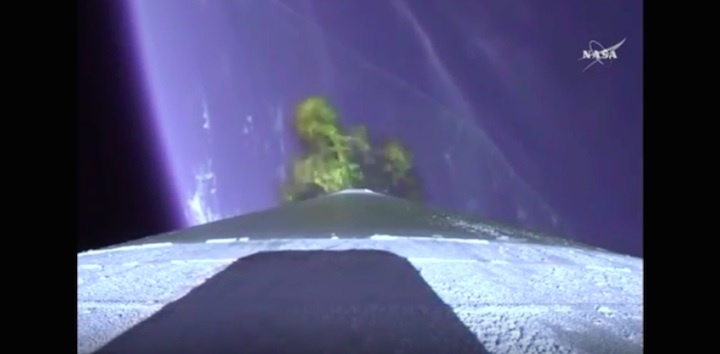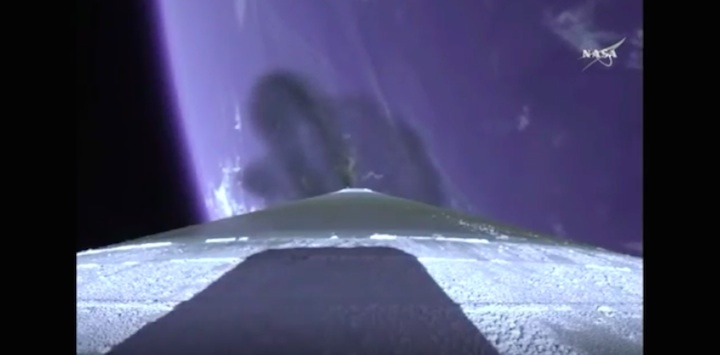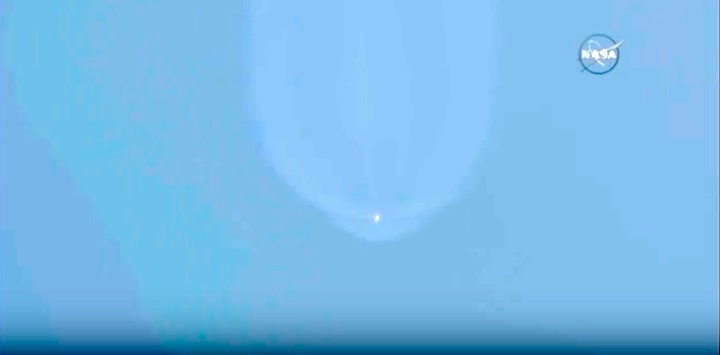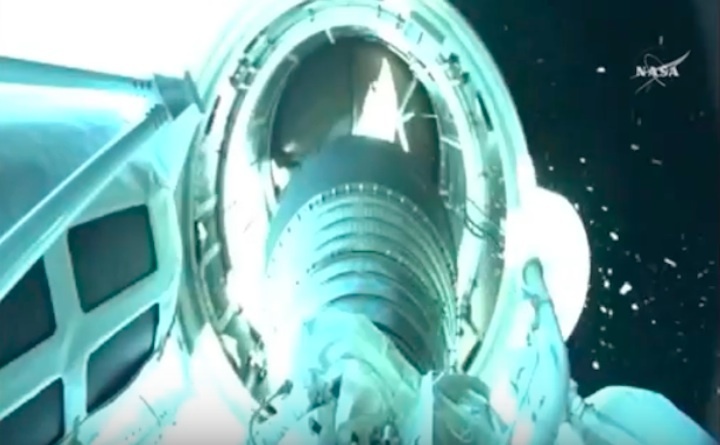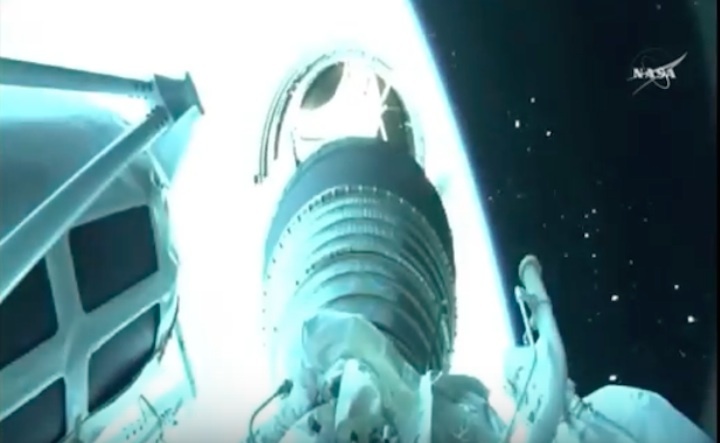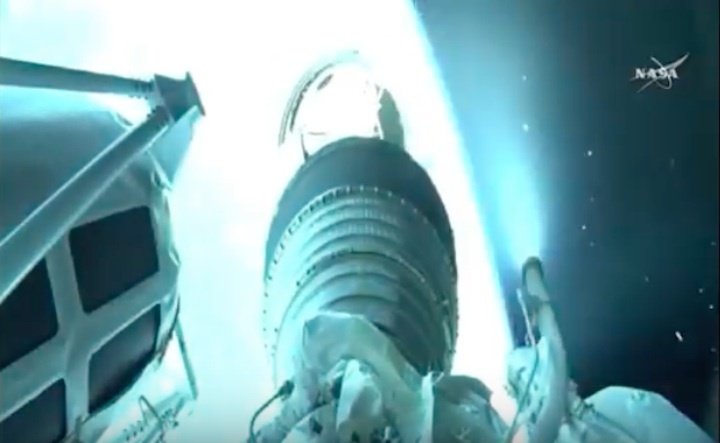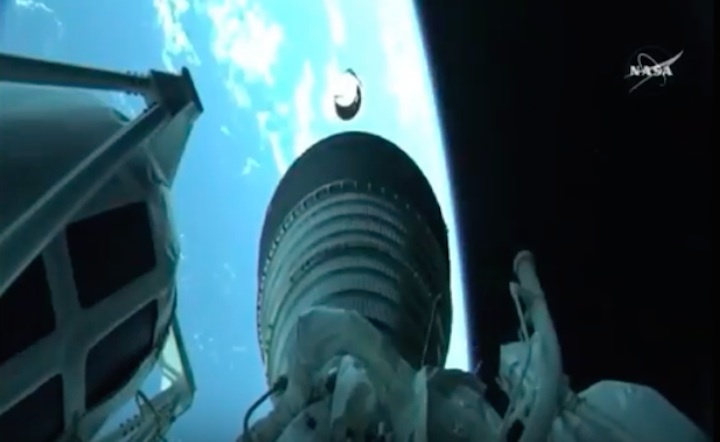 Quelle: NASA