22.02.2021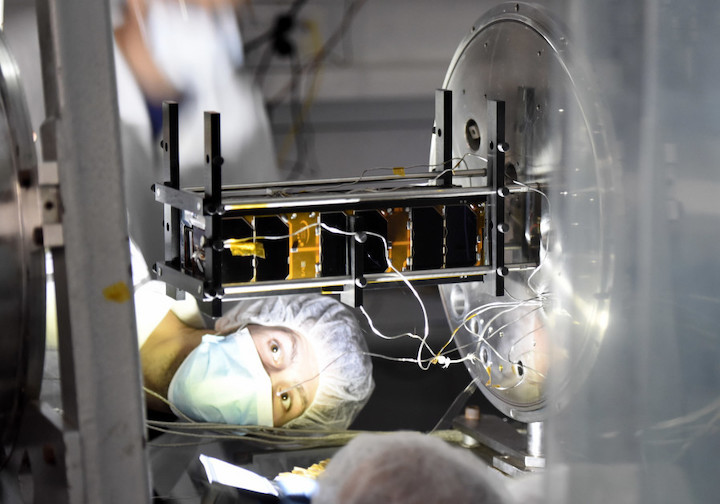 TAU-SAT1 (Credit: Tel Aviv University)
Israel's first nanosatellite to be completely designed, developed, assembled and tested by an Israeli university launched into space on Saturday night,
Tel Aviv University
shared.
TAU-SAT1 took off right on time at 7:36 p.m. Israel time from the NASA launch facility in Virginia.
"We have now joined the 'Civil Space Revolution,' called New Space, in which, unlike the Old Space, not only giant companies with huge budgets and large teams of engineers can build and launch satellites," said Prof. Colin Price, head of the Porter Department of Environmental Studies at TAU. "We were able to prove that with the right planning, miniaturization and modulation of many technologies, small satellites can be built and launched into space within two years by students, at a fraction of the budget needed in the Old Space."
TAU-SAT1 was completed about four months ago. It was then sent to Japan for pre-flight testing at the JAXA space agency. It arrived in Virginia two weeks ago. The nanosatellite, which is only 10 by 10 by 30 cm. and weighs less than 2.5 kg., entered space on a NASA resupply spacecraft destined for the International Space Station.
The nanosatellite is expected to orbit at an altitude of 400 kilometers above sea level at what the university described as a "dizzying speed" of 27,600 kph, or 7.6 km. per second. Every 90 minutes it will complete an orbit around Earth.
Quelle: The Jerusalem Post
1098 Views