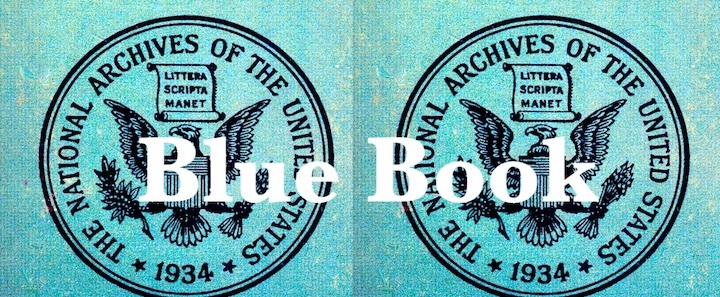 Project Blue Book case review: July - December 1960
This is the latest edition of the Project Blue Book case review covering July through December of 1960. Like the previous evaluations, I tried to examine each case to see if the conclusion had merit. I added comments to help clarify the explanation or if I felt it was not correct or adequate.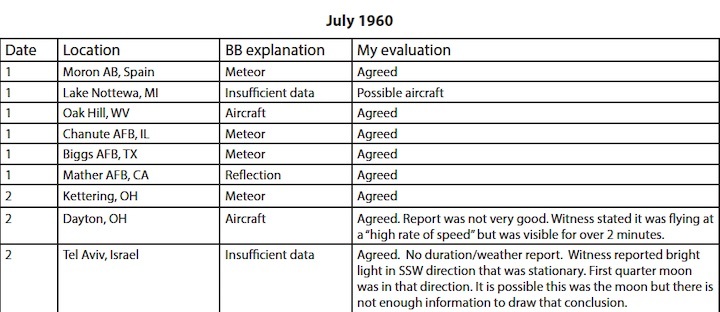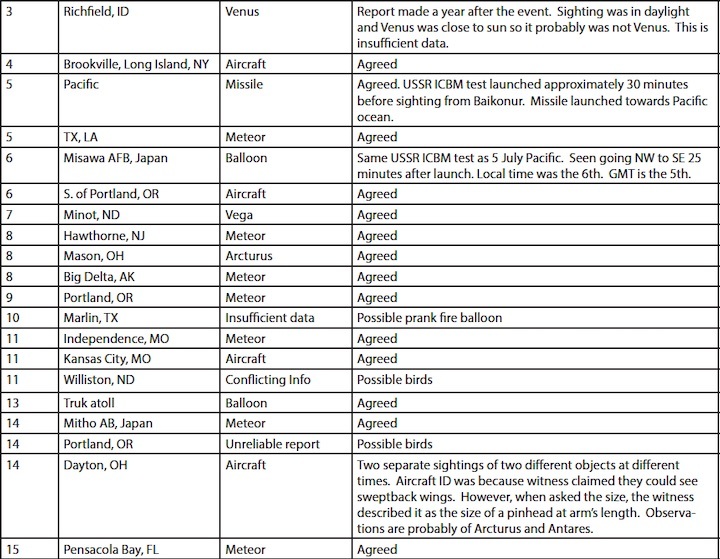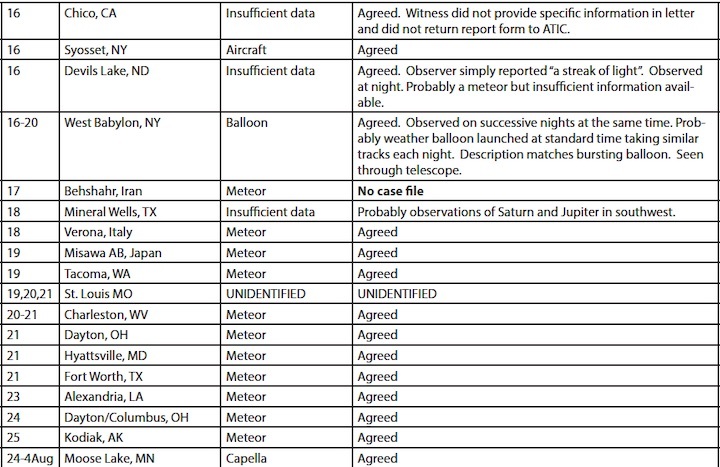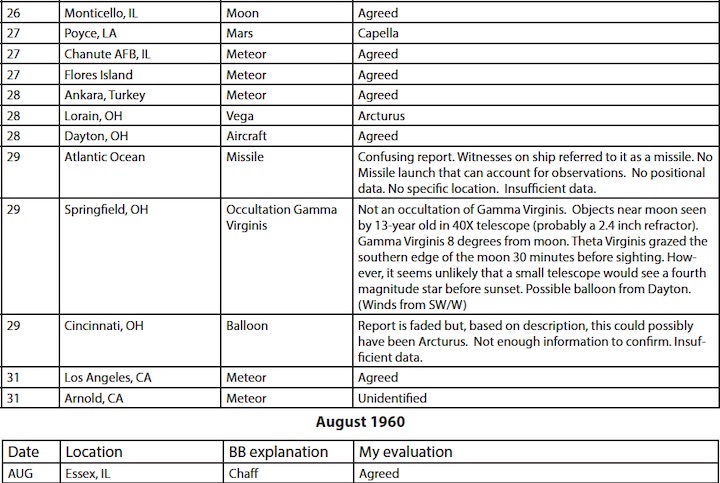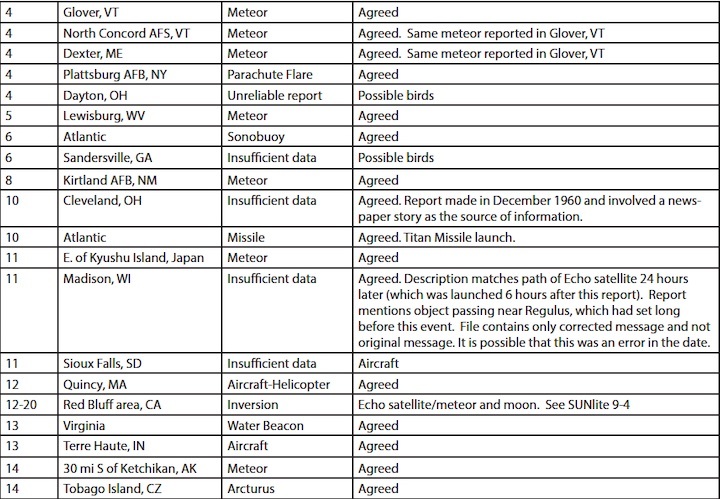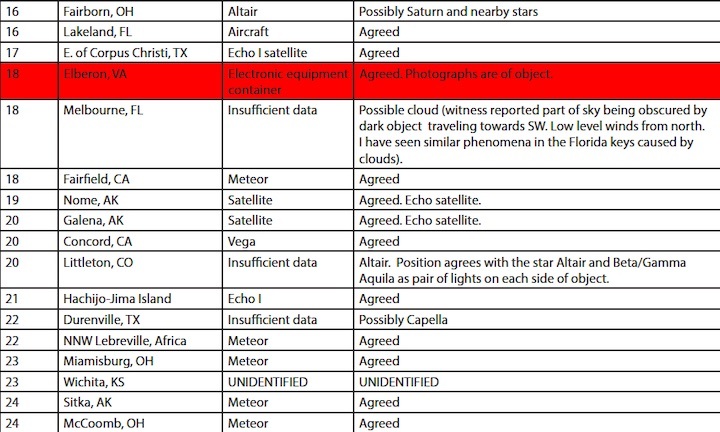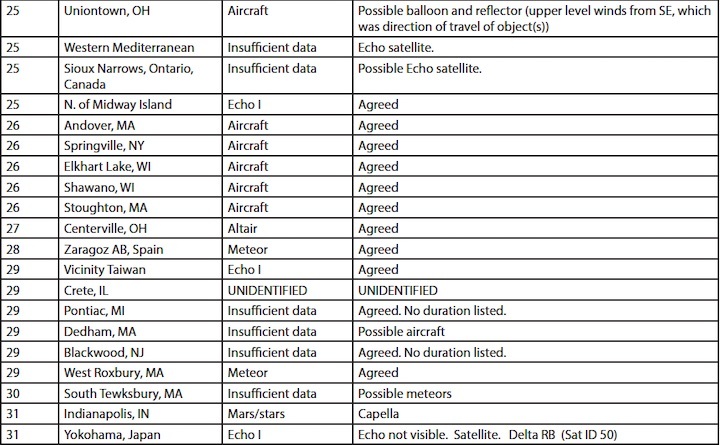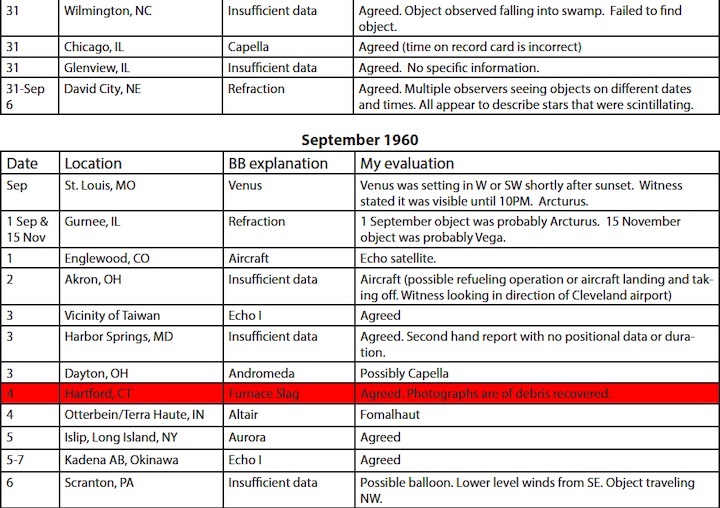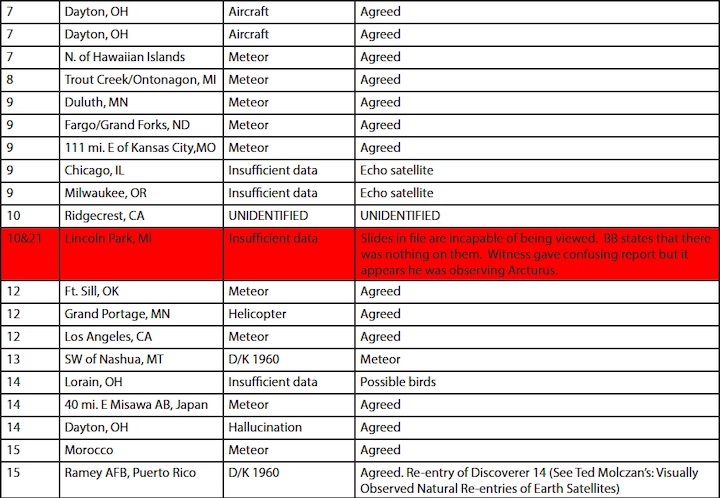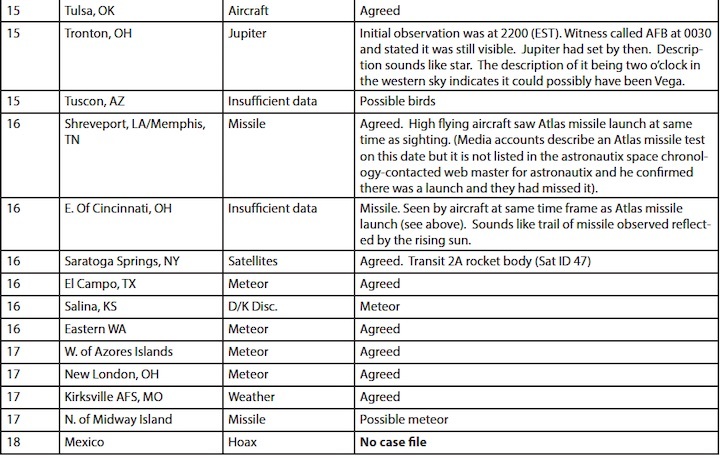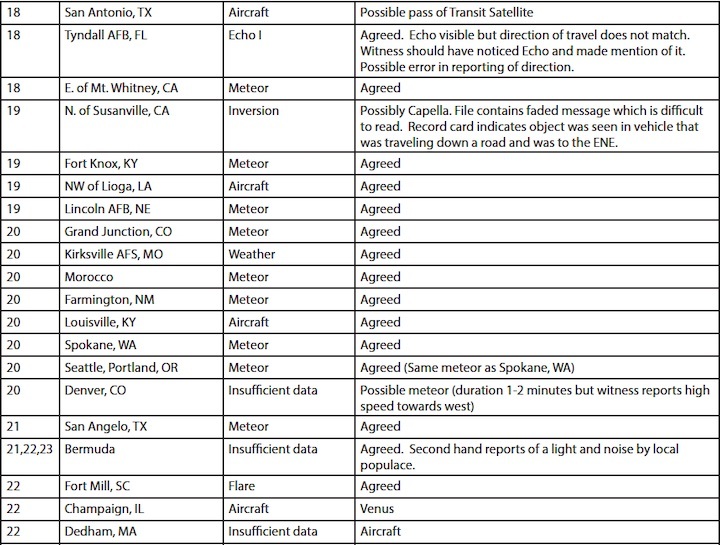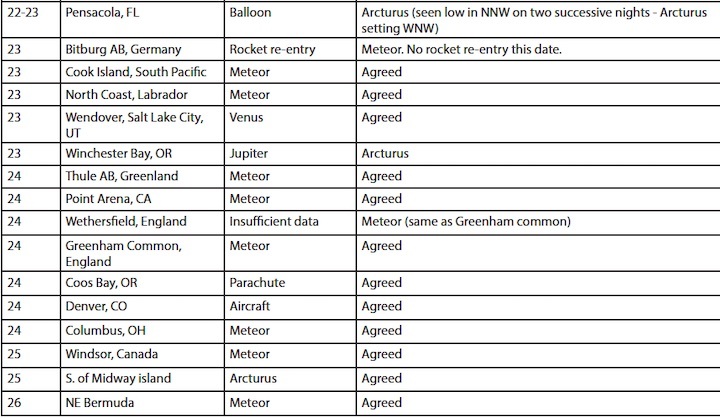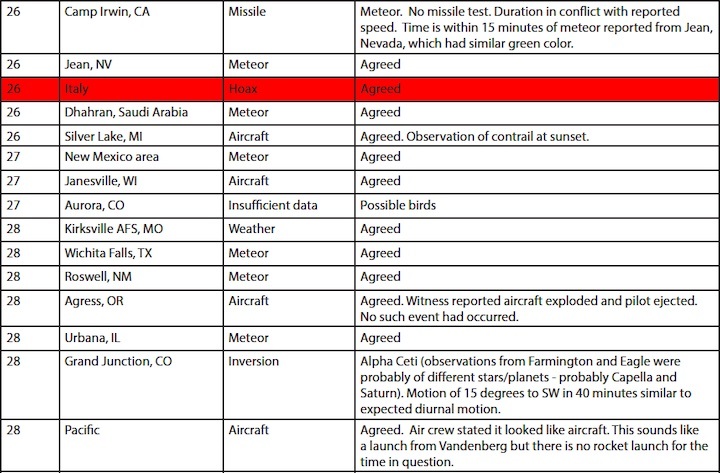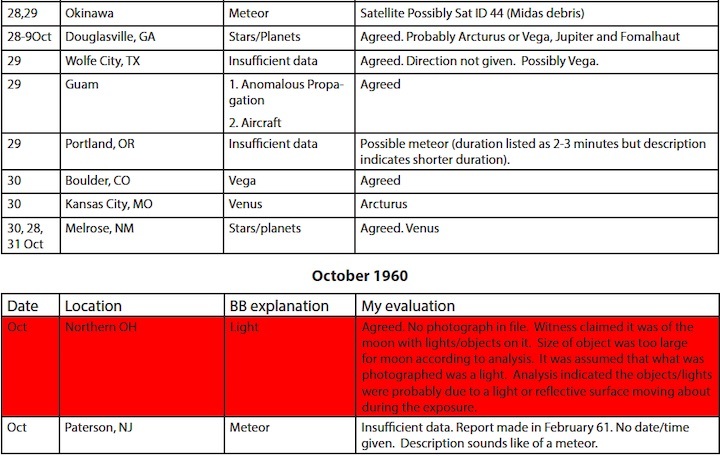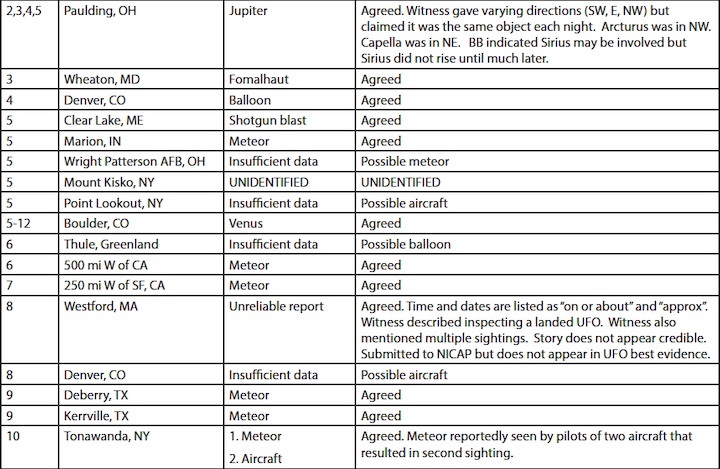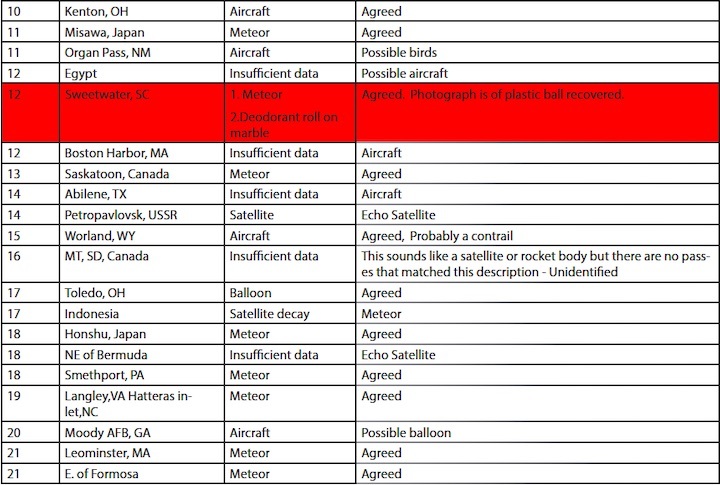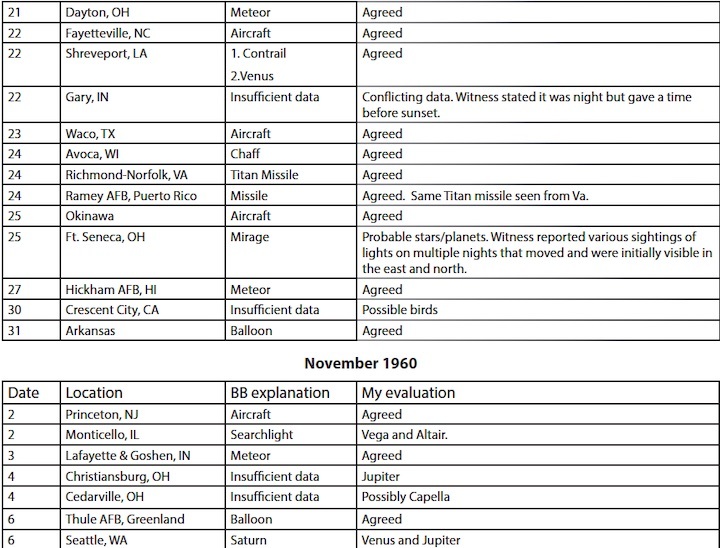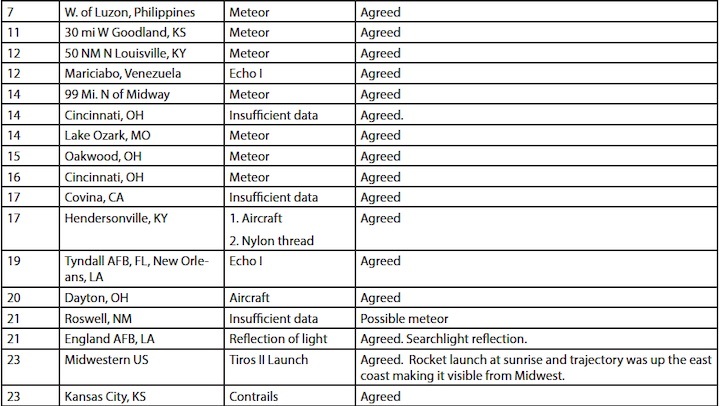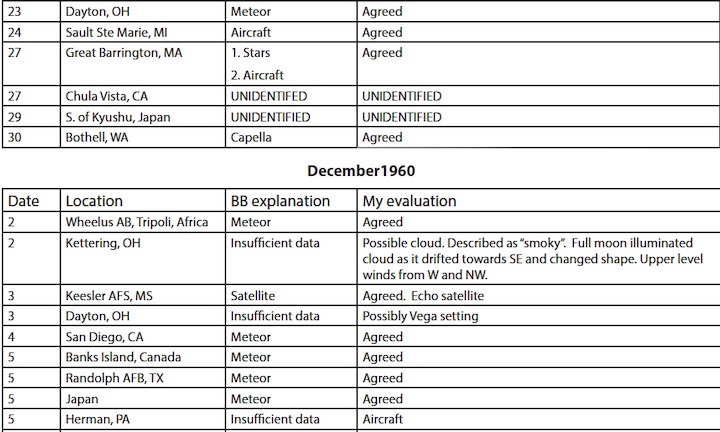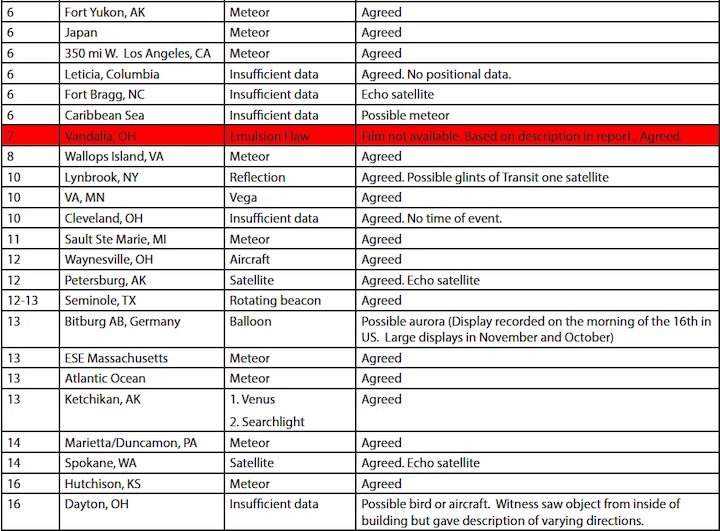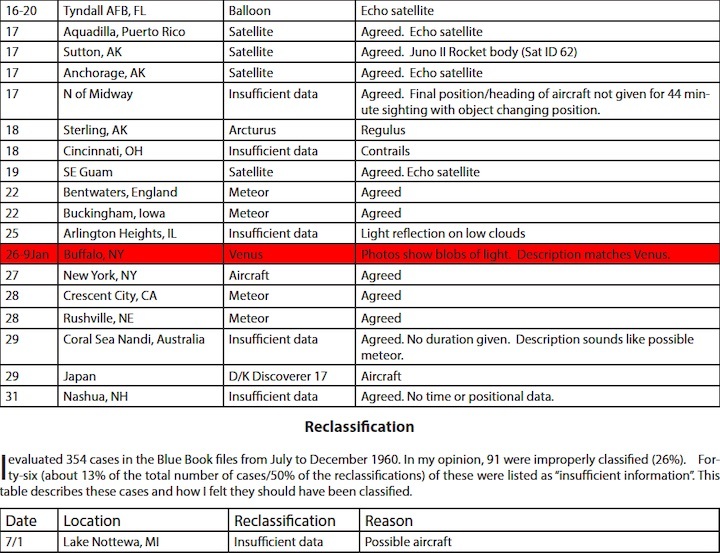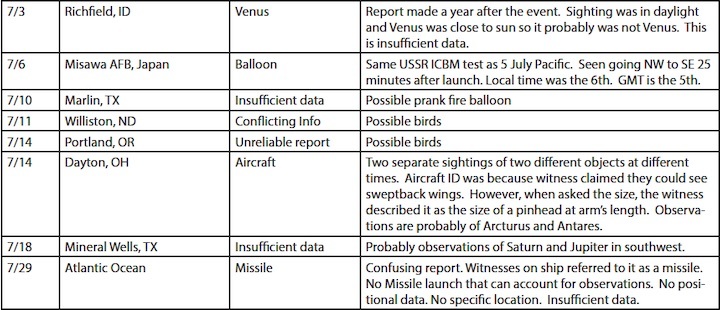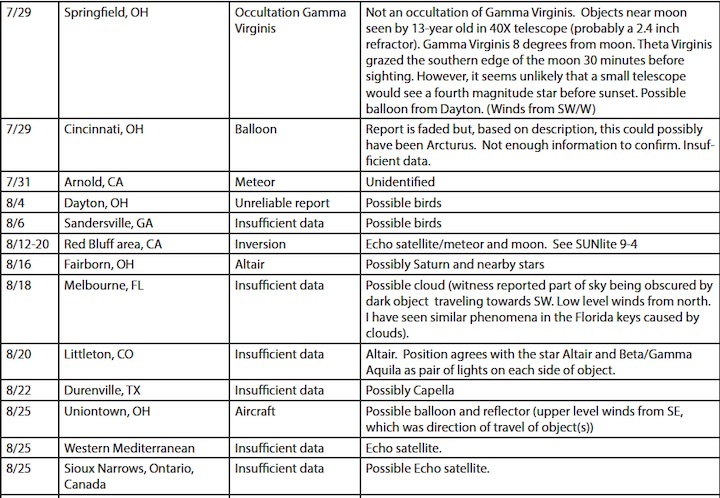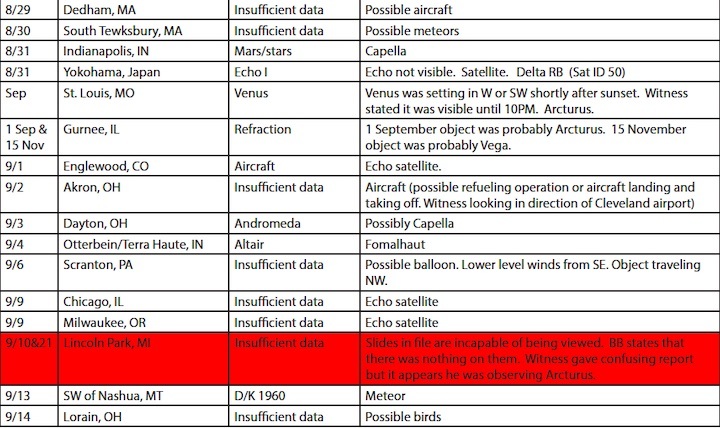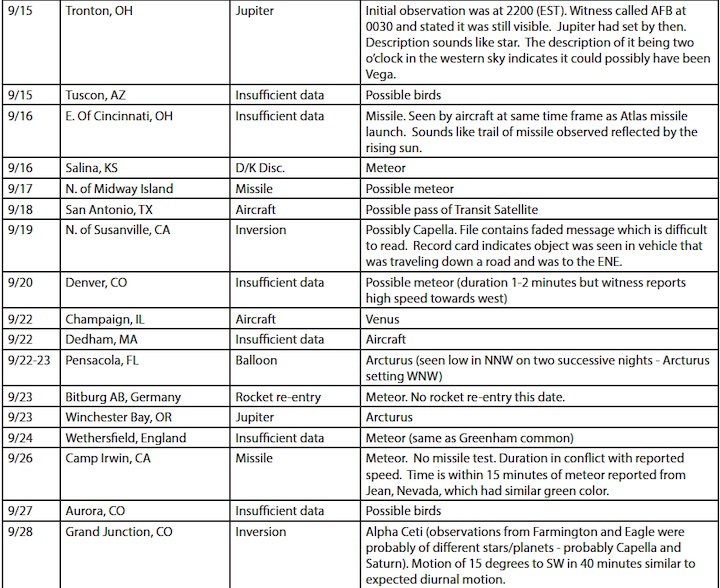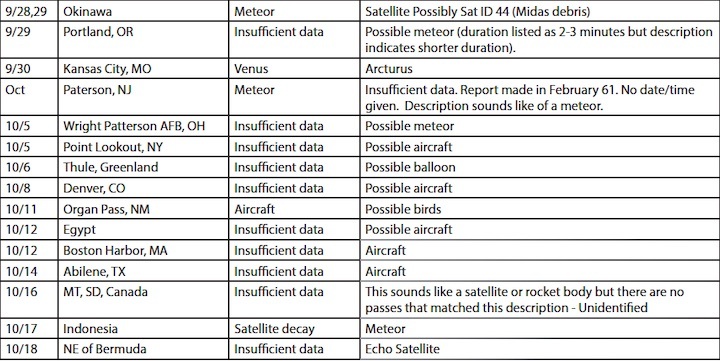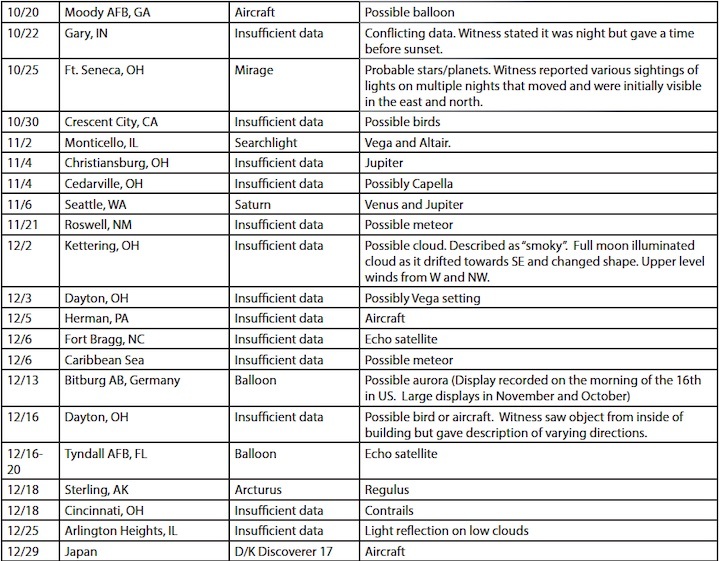 Summary
The cases during this time period, were very interesting. It seems that Blue Book became very interested in space debris re-entries and classified multiple meteors as potential re-entries. In several of those cases, Blue Book mentioned Project Moondust in the messages. They probably were hoping to recover some Soviet space debris for evaluation.
There were also a significant number of reports between August and October. I think that a contributing factor for the increased number of reports was the Echo satellite being launched. The visibility of Echo was something of a sensation and it was widely mentioned in the newspapers. People going out to look for the satellite probably saw things they were not used to and reported them as UFOs.
I also reclassified two reports as UNIDENTIFIED. The July 31, 1960 sighting from Arnold California, based on the report, can only be explained as a craft of some kind that appeared to crash into some hills. It was seen in daylight, which means the Blue Book explanation that it was a meteor does not quite fit. The description just did not sound like a meteor to me, so I decided to put it into the unidentified category. The other case was October 16, 1960. It was widely seen over Montana and South Dakota heading towards the North East. To me, it seems like some sort of satellite or rocket body. However, I could not find any suitable candidate that made a pass over that region at that time. Blue Book listed it as Insufficient information but I feel there was enough data to determine the source. Perhaps somebody else could take a look and see if they can present a potential solution.
Next issue, I will continue the review with the first half of 1961. It should be interesting to see how space activities affect the explanations for those cases.
March 2, 1960 Lebnitz, Austria case reclassification
Last issue, I evaluated the March 2, 1960 Lebnitz, Austria case as "insufficient data" because there really was not enough in the Blue Book file to make a judgment. Vicente-Juan Ballester Olmos sent me a link for his analysis of the photograph, which included a better image. After reading his analysis, I agree that it probably was a hoax.
Quelle: SUNlite 5/2020
1750 Views