25.05.2020
The Roscosmos CEO emphasized that Russia would begin the implementation of a lunar program in 2021 by launching the Luna-25 spacecraft to the Moon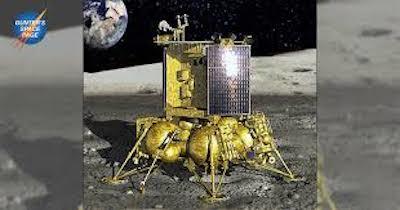 Attempts to privatize the Moon run counter to international law, CEO of Russia's Roscosmos State Space Agency Dmitry Rogozin said in an interview with the Komsomolskaya Pravda radio station on Monday.
"We will not, in any case, accept any attempts to privatize the Moon. It is illegal, it runs counter to international law," Rogozin pointed out.
The Roscosmos CEO emphasized that Russia would begin the implementation of a lunar program in 2021 by launching the Luna-25 spacecraft to the Moon. Roscosmos intends to launch the Luna-26 spacecraft in 2024. After that, the Luna-27 lander will be sent to the Moon to dig up regolith and carry out research on the lunar surface.
US President Donald Trump signed an executive order in April, proclaiming Washington's right to extract resources on the Moon, particularly within NASA's Artemis program. NASA later announced the Artemis Accords, a set of standards on how to explore the Moon, which are said to be grounded in the 1967 Outer Space Treaty. NASA's standards particularly concern the use of lunar resources and the idea of creating the so-called "safety zones" to prevent "harmful interference."
Meanwhile, Acting Associate Administrator for NASA's Office of International and Interagency Relations Michael Gold denied media reports of the United States' unwillingness to include Russia in a new international agreement on moon exploration. Roscosmos said in response that joint lunar exploration projects could boost cooperation between Russia and the US.
Quelle: TASS
1639 Views