26.11.2019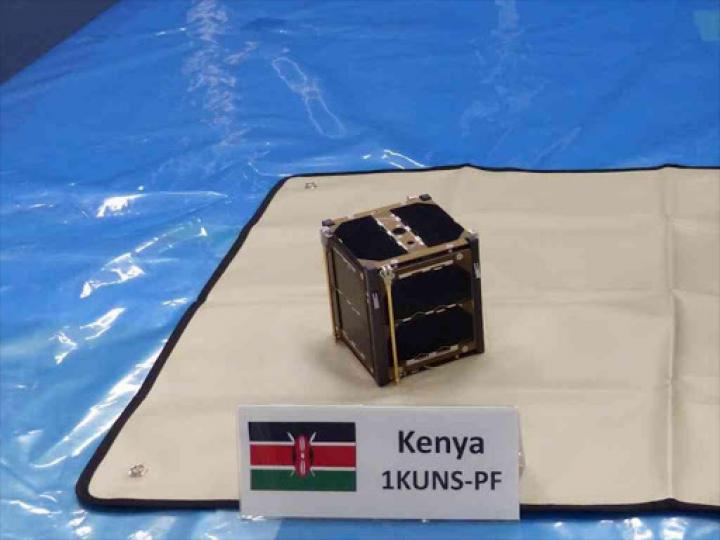 Although many countries claim to have a space programme, only only three per cent of the world's countries have an active space agency.
Though not known to many, Kenya indeed has a space agency, which is the successor to the National Space Secretariat.
The Kenya Space Agency was established by President Uhuru Kenyatta through a March 2017 gazette notice.
However, space activities in the country began in the 1960s, with the establishment of a Satellite Launching and Tracking Base in Malindi. It was a collaboration between Kenya and Italy.
Over 20 sounding rockets and nine satellites have been launched from the facility over the years.
Kenya is the fourth country in Africa to have a space agency after Algeria, Nigeria and South Africa.
Egypt is the only other African country with a space agency, which was established early this year.
Some of the world's biggest space agencies include NASA (the American space agency), CNSA (the Chinese National Space Agency), Roscosmos (Russian space agency), ESA (the European Space Agency — a consortium of national space agencies of several European countries), ISRO (the Indian Space Research Organisation) and JAXA (the Japanese space agency).
NASA sent the first (and so far the only) humans to the moon and holds the records for first probes to visit all the outer planets and even Pluto, though they welcome international partnership on all their missions.
CNSA is known for building its own human space flight programme without help from the Americans or the Russians. It is is arguably the fastest-rising space agency in the world.
In Kenya, the space agency is mandated to coordinate and regulate space-related activities in the country.
John Njoroge, the Kenya Space Agency acting director general, said, "It is our mandate to implement the Kenya space policy and any related programmes and recommend and advise the government on the development of relevant legislation to facilitate the successful implementation of the Kenya space programme."
He further said their mandate also includes advising the government on the legislative and other measures necessary for the implementation of the relevant conventions, treaties and agreements that Kenya is a party to.
"We are supposed to recommend national space policies, strategies and programmes, promote capacity building in space science and technology and its applications and establish centres of excellence in space science," he said.
Njoroge said they look forward to entering into mutually beneficial bilateral and multilateral agreements with persons, agencies, governments or bodies in furtherance of their mandate.
"We are also supposed to identify, prepare and facilitate the implementation of inventions and innovations in space technologies, provide leadership in coordinating and supporting research in space science and technology, liaise with the relevant institutions and government agencies to ensure funding and implementation of space programmes," he said.
KSA is also expected to promote awareness among Kenyans on the relevance and benefits of space science and technology. Its board is headed by Kenya Defence Forces' Major General (Rtd) James Aruasa. He was appointed as the chairperson by President Uhuru Kenyatta on July 20 last year.
Board members include PSs for State ministries and departments in Defence, National Treasury, University Education and Research, Environment and Forestry, Information, Communications and Technology.
Other members are the Chief of the Defence Forces, the Attorney-General and three independent members drawn from academia and the private sector.
While inaugurating the board in September last year, Defence CS Raychelle Omamo said Kenya is yet to fully exploit its potential in the pursuit of space technology.
"It is upon you to identify personnel and available assets we can leverage on as we begin this journey," she told the board.
Satellites and global positioning system (GPS) capabilities have reshaped communication and travel all around the world via guidance systems implanted in cars, trucks, ships and smartphones.
Streaming media, near-instant face-to face communication across international borders, and real-time news feeds, are as a result of space technology.
Space technology has also enhanced weather prediction and notification services, saving countless lives through early warnings and enhanced responses.
Quelle: STAR
2169 Views