8.09.2019
The purpose of the research is to examine how a spacecraft's orientation can be controlled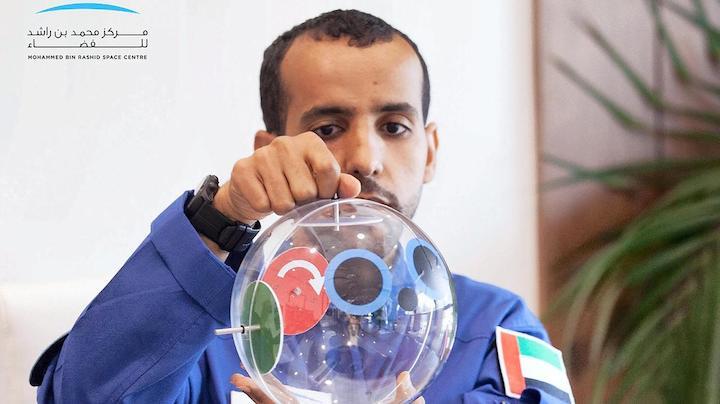 Astronaut Major Hazza Al Mansouri will carry out a series of experiments with a robotic camera while on board the International Space Station next month.
The tests are part of a joint project by the UAE's Mohammed bin Rashid Space Centre and the Japan Aerospace Exploration Agency (JAXA).
The purpose of the research is to examine how the orientation of a spacecraft can be controlled using what is known as an "Int-Ball".
The experiments will be carried out within the ISS space laboratory - called Kibo - while in orbit.
Salem AlMarri, head of the UAE Astronaut Programme, said: "Our partnership with JAXA will contribute to the enhancement of the UAE's expertise in the field of space technologies.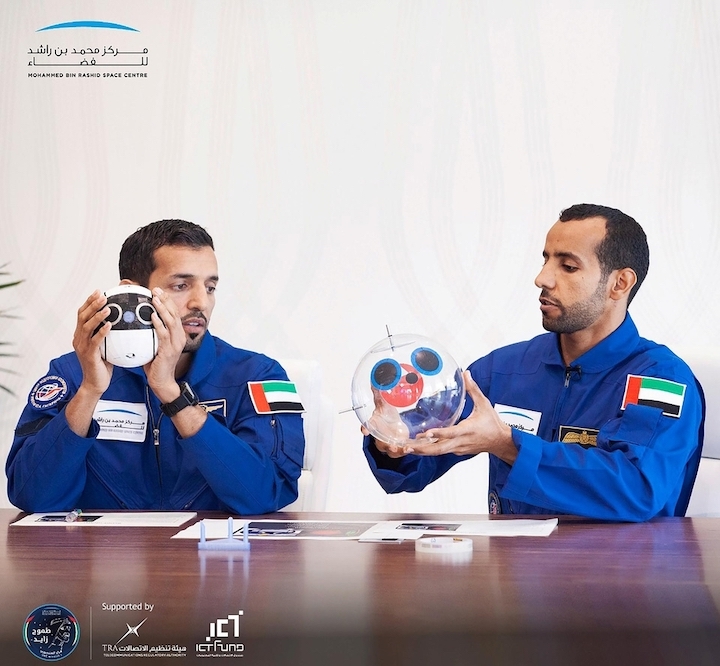 "We are particularly delighted that this partnership will enable us to promote space sciences among students in the UAE and inspire them to take interest in the space industry.
"The space sector is at a very exciting stage in the UAE and worldwide, with new technologies emerging to aid human spaceflights and support space exploration.
"We are happy to see our relationship with JAXA, one of the advanced space agencies in the field of space technologies, is going from strength to strength following the successful launch of KhalifaSat (a UAE-built satellite) in October 2018."
Quelle: UAE The National
2539 Views