21.05.2019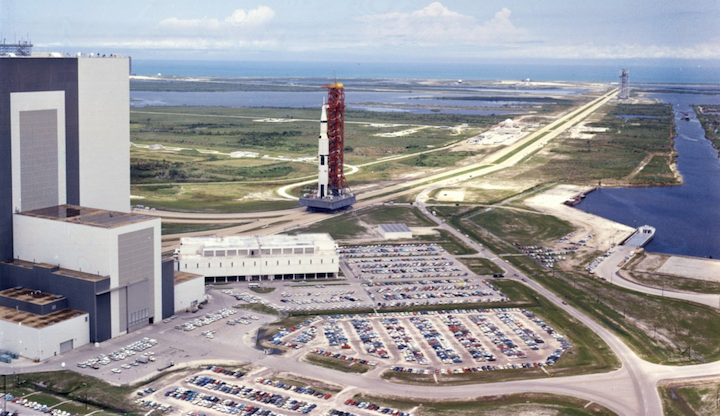 Fifty years ago today, the massive Saturn V rocket for the Apollo 11 mission that would fulfill President Kennedy's goal of "landing a man on the moon and returning him safely to Earth" before the end of the decade began rolling out to Launch Complex 39A at the Kennedy Space Center, Florida.
That same day, NASA managers met to select a formal target launch date. That meeting resulted in 16 July 1969 being chosen as Apollo 11's launch day – a target the mission would meet.
This article presents these historic events "Live" as they occurred on that day.

Apollo 11 rollout:
At 12:30 EDT on the dot, the massive crawler transporter's gears began turning, inching the 363 ft tall Saturn V rocket from High Bay 1 in the Vehicle Assembly Building (VAB).
The trip down the crawlerway is expected to take roughly six hours, with the vehicle arriving on its seaside launch stand around 18:30 EDT.
Rollout of what promises to be NASA's most important mission to date comes as the three astronauts of the Apollo 10 mission continue their outward trip to the moon.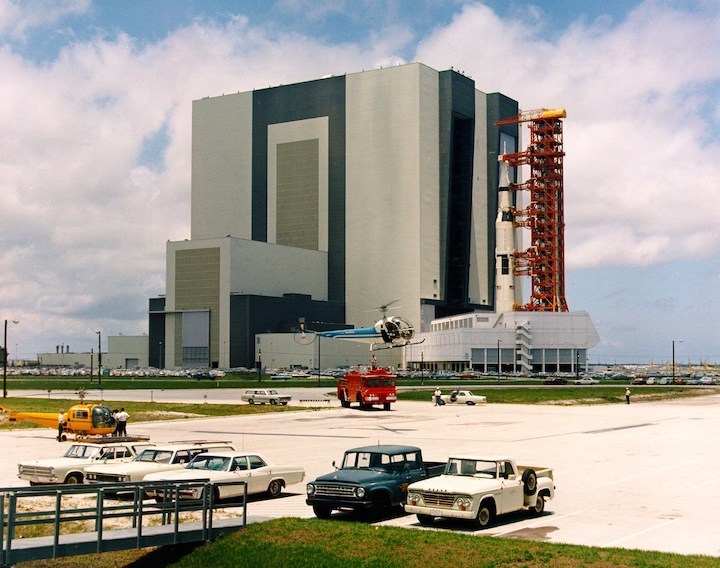 Apollo 10 successfully launched from LC-39B at the Kennedy Space Center two days ago on 18 May 1969 at 12:49 EDT and is set to enter lunar orbit tomorrow, 21 May, at 16:40 EDT.
2544 Views