4.05.2019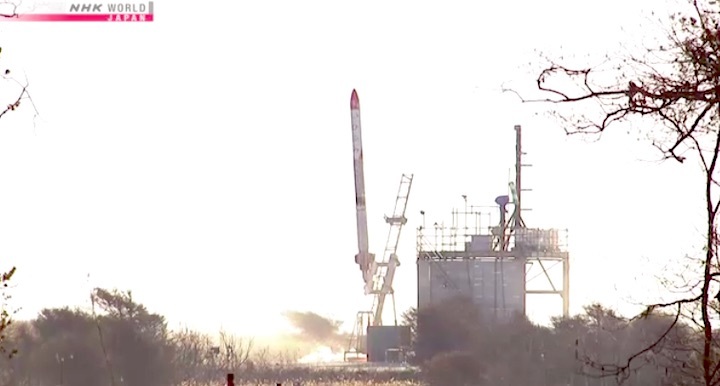 A small rocket developed by a Japanese startup company was successfully launched on Saturday morning.

Interstellar Technologies, based in Japan's northernmost prefecture of Hokkaido, developed and produced the 10-meter-long rocket with a diameter of 50 centimeters.

The company said the rocket successfully rose to an altitude of 100 kilometers. It is the first private firm in Japan to launch a rocket into space.

The development of rocketry in Japan has been led by JAXA, the Japan Aerospace Exploration Agency, which is a government organization.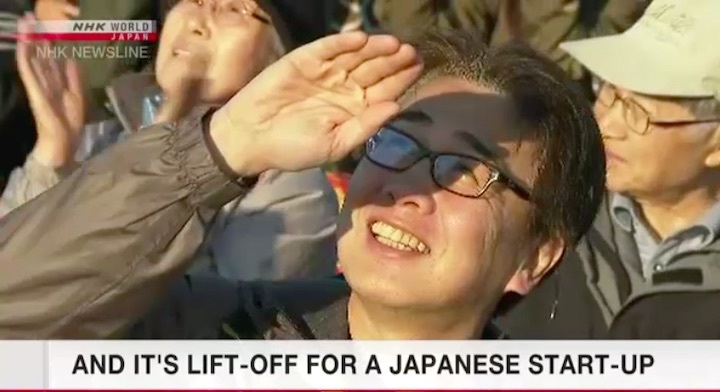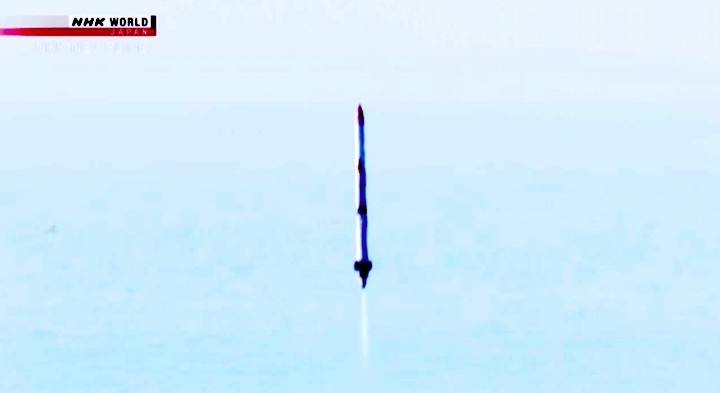 Japan takes leap in international private space race
Startup Interstellar seeks to compete with industry rivals in China and US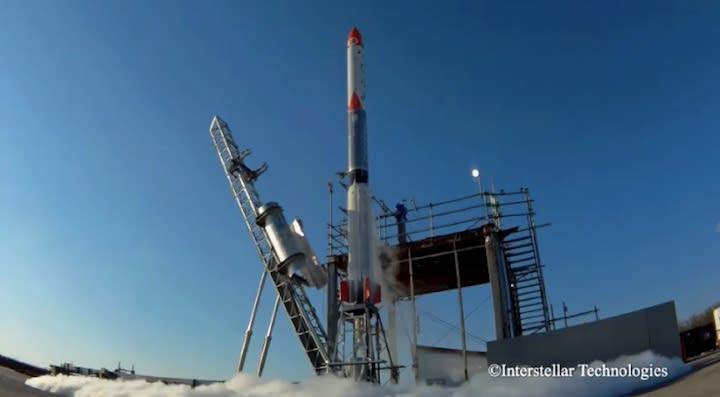 The Momo-3 rocket launches from a launch pad in Hokkaido. (Photo courtesy of Interstellar Technologies)
TOKYO -- Japanese startup Interstellar Technologies' first successful space rocket launch Saturday marked a small step for the country's independent, private-sector led space business but whether it can make a giant leap and compete with American and Chinese companies remains uncertain.
The rocket, an unmanned Momo-3, was launched at about 5:45 a.m. in Hokkaido. The 10-meter, one-ton suborbital rocket reached space at an altitude of 113 km in four minutes before falling into the Pacific Ocean as planned. The craft carried a 20 kg payload that included a device to measure gravitational forces.
"We have reached a new phase in the history of the development of space," Interstellar President Takahiro Inagawa said.
The company was founded in 2013 by a group of investors that includes startup pioneer Takafumi Horie. A staff of about 20 developed the Momo rocket, which had two unsuccessful launches in 2017 and 2018. Flaws were discovered in the latest rocket, which resulted in the original Tuesday launch being postponed.
Rocket development in Japan had been led by Japan Aerospace Exploration Agency, a government organization, but Interstellar's Saturday launch points toward an era where the private-sector also takes a leading role.
"I expect the space business market will grow as the rocket is used for interesting things," Horie said.
Interstellar is trying to make a name for itself through its low-cost launches. Typical rockets are made of bespoke parts and a single launch costs a minimum of tens of millions of dollars. Interstellar, on the other hand, uses parts that can be found at ordinary home hardware stores and builds the rockets at its own facility, lowering the cost to less than $1 million.
Momo's small size limits it to an experimental role. Interstellar is developing another rocket, the Zero, that can launch small satellites into orbit, aiming to begin commercial operations in 2023. However, to do this the company will not be able to rely on such homespun methods as crowdfunding it has been using to raise capital. Developing the Zero will cost tens of millions of dollars, so the company will need to seek funds by other means.
Demand for microsatellites, which can be used to monitor traffic conditions or disasters, is growing globally, fueling the development of smaller rockets that can send them to orbit. By 2023, demand to launch satellites weighing 50 kg or less is expected to increase to 513, more than five times the demand in 2016, according to U.S. forecaster SpaceWorks Enterprises.
Chasing this market are U.S. company Rocket Lab, which has a small rocket capable of carrying a 200 kg payload. It conducted a successful commercial launch last year. China's privately owned OneSpace has had successful trial launches of small rockets.
"If a small, inexpensive Japanese rocket can be launched, it should provide a tailwind from satellite startups," says Hidetaka Aoki, who oversees investments in space technology at Tokyo-based venture capital company Global Brain.
But for Japanese companies like Interstellar that are playing catch up with American and Chinese rivals in developing private-sector launch businesses, capturing this demand, as well as the necessary capital, will be key to successful commercialization.
Quelle: ASIAN REVIEW
3740 Views